Movies
Published July 14, 2019
How 'Spider-Man: Far From Home' Went From 2D to 3D
Senior Stereoscopic 3D Supervisor Evan Jacobs walks us through Spidey's 3D transformation!
Spider-Man: Far From Home follows Peter Parker on his European vacation with his classmates, which gets upended when Elementals wreak havoc in every city he's in.
We wanted to learn how the film took things to the next level by making you feel like you're on Spidey's vacation with him. Thankfully for us Marvel Studios' Senior Stereoscopic 3D Supervisor Evan Jacobs made some time to talk to Earth's Mightiest Show about the 3D transformation, how it enhances the Spider-Man: Far From Home viewing experience, and how he made Spidey thwip off the screen. Watch the video above to learn more!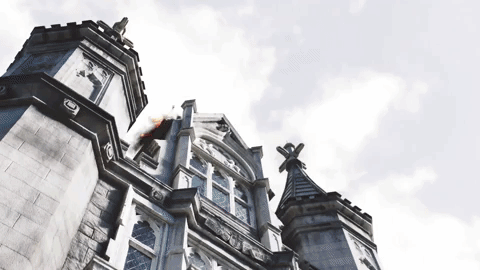 If you've already seen Spider-Man: Far From Home in 2D, Jacobs makes a strong case about why you need to head back to theaters to see it again in 3D, the way we experience the world all the time.
According to Jacobs, "3D in the cinema is a little bit different though from 3D in real life; it's actually a magic trick of sorts. We're going to trick your brain into thinking things have dimension and depth, but at the end of the day, you put on those 3D glasses on and hopefully it feels like Spider-Man is right there with you."
3D comes to life with rotoscoping, which is a technique animators use to trace photographed images or motion picture footage, frame by frame, to produce realistic action.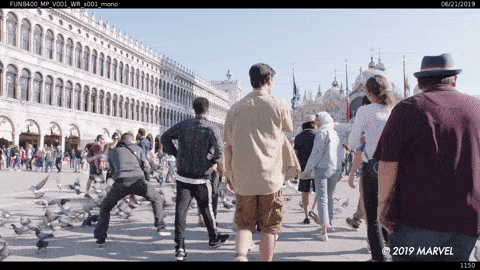 "If you think of what 3D is in the context of a movie, you start with this flat image that would be sitting right on the screen," explained Jacobs. "And then you want some of the things identified as 'distant background,' some in 'mid-ground,' some in the 'foreground.' To do that with a flat 2D image that you photographed, you got to trace the whole thing. Trace every single thing in the frame that you want to have on a different layer. That's the first step of this process."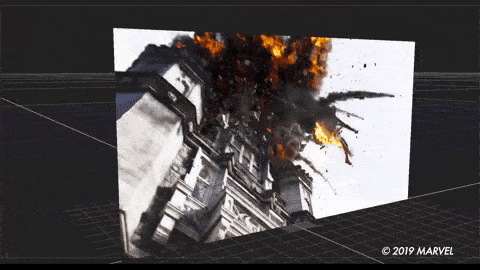 Every single frame of the film is rotoscoped, and the time and manpower is worth it to Jacobs because when he presents the film back to the filmmakers in a completely new way and when they react "as if they've never seen the movie" is incredible.
What makes a Marvel Studios film standout is the face that the 3D team is involved throughout the entire process of the filmmaking. You have to think about 3D on the same level as a musical score of a film. A depth script allows the team to determine when, where, and how intense a 3D sequence should be within the film.
Evan Jacobs' 3 Reasons to See Spider-Man: Far From Home in 3D:
1. It's a completely different experience!
2. The Elementals are incredible, as well as other sequences that are exciting, disorienting, and cool.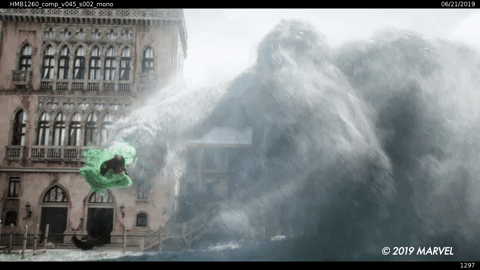 3. 3D takes you on a ride! This film lends itself to the 3D format.
Watch the video above to see Jacobs walk through the creative 3D process of transforming the film!
Then go see, or re-watch, Spider-Man: Far From Home in theaters in 3D! Get tickets now! http://bit.ly/FarFromHomeTix
The Hype Box
Can't-miss news and updates from across the Marvel Universe!