Movies
Published September 11, 2018
New Images From Marvel Studios' 'Captain Marvel' Reveal Skrulls, Kree, And More
Captain Marvel joins the Marvel Cinematic Universe on March 8, 2019!
We're still a little over seven months until the theatrical release of Marvel Studios' Captain Marvel, starring Brie Larson. We know it's a lot of time before we're heading back to the 90s and graced by Carol Danvers' presence. So we've got some official images from the film to hold you over below!
Below, get a glimpse of the part-Kree/part-human Carol Danvers' Captain Marvel, casual streetwear and Air Force looks.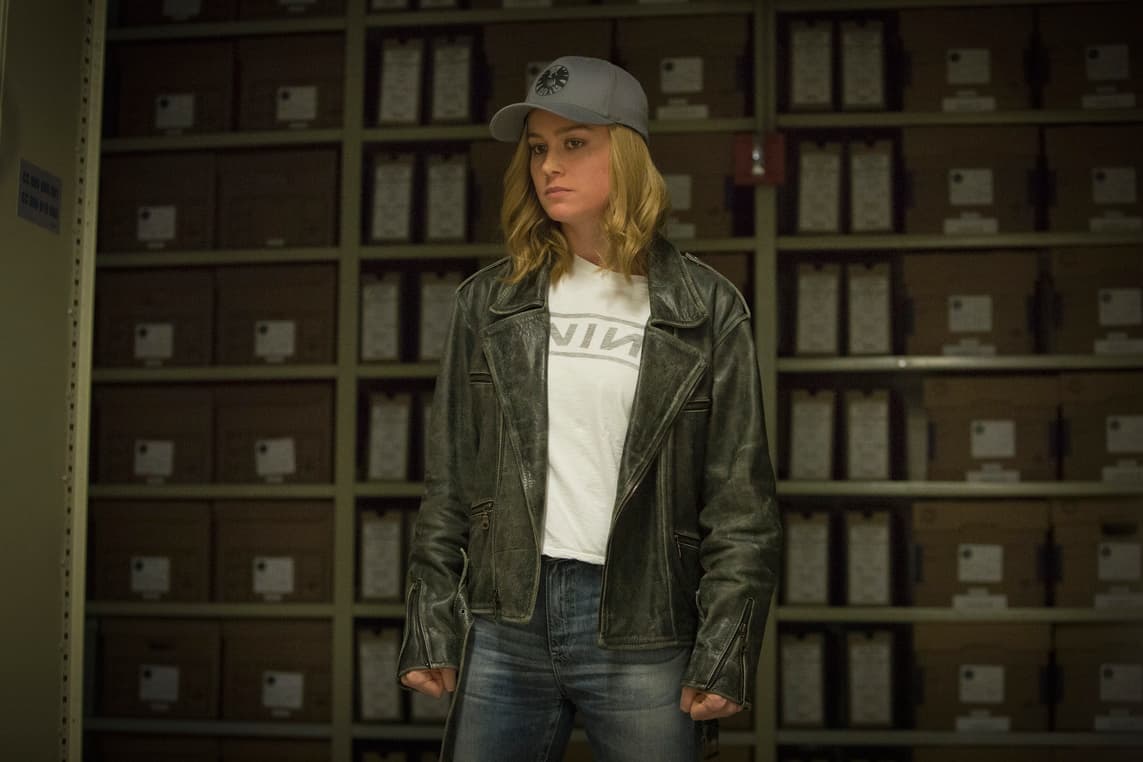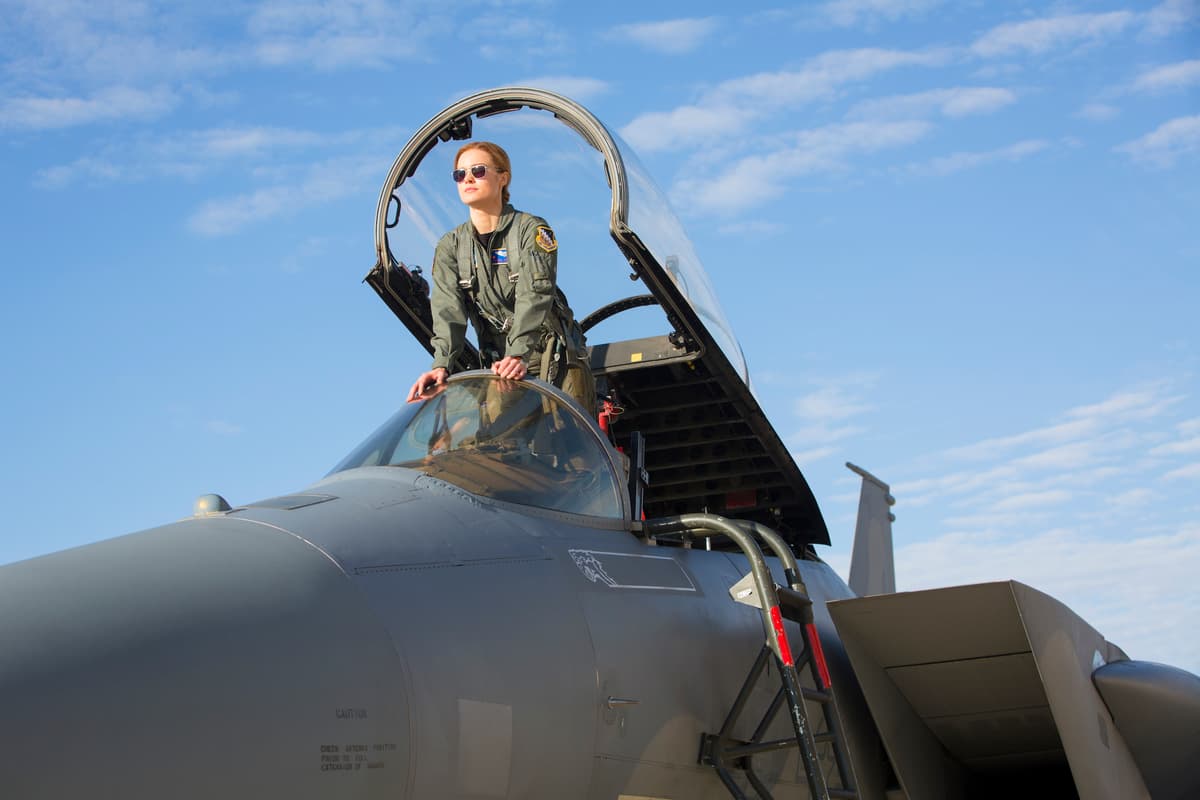 Pre-Captain Marvel, Carol Danvers was an accomplished Air Force pilot. And before she trades Earth for Hala, one of her closest allies and friends was Maria Rambeau (played by Lashana Lynch), a single mother to a young daughter. Rambeau is also an accomplished pilot within the Air Force with the call sign "Photon." EW chats with Lashana Lynch here.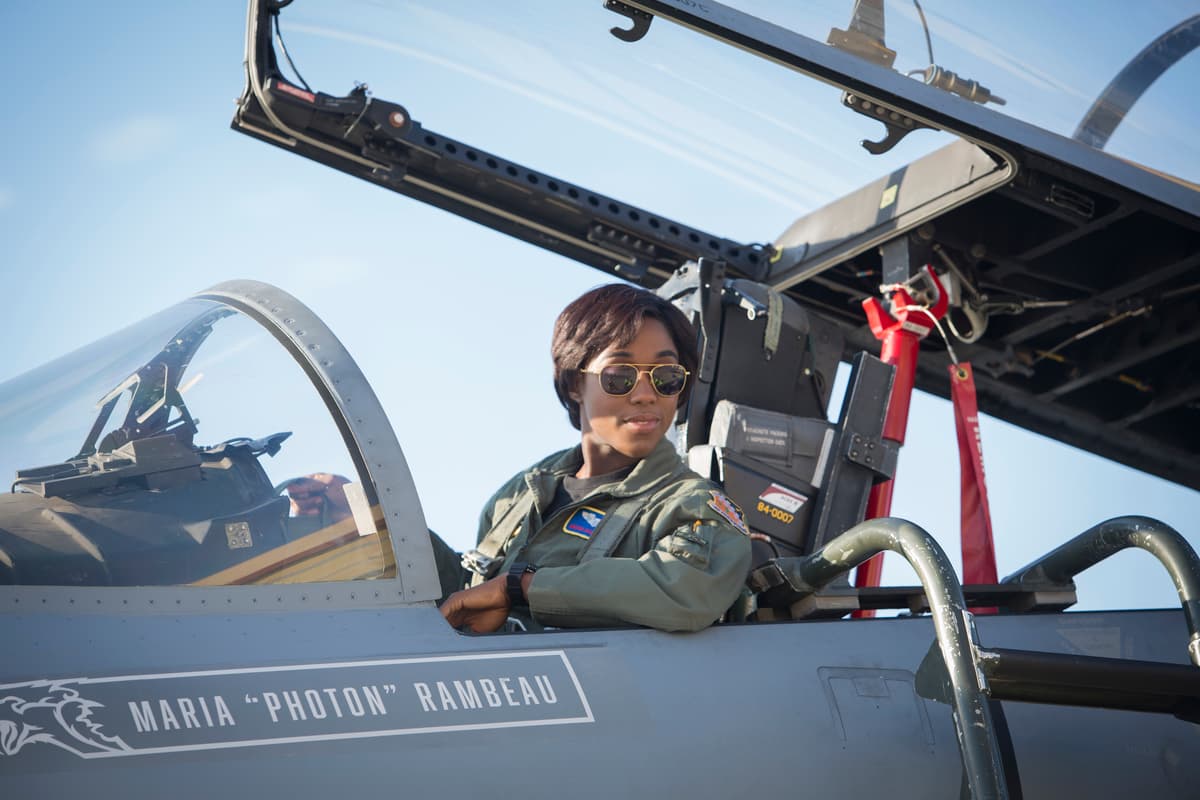 Carol has a strong relationship commanding respect from the leader of Starforce (Jude Law), as seen below. Find out more about how he views Carol here.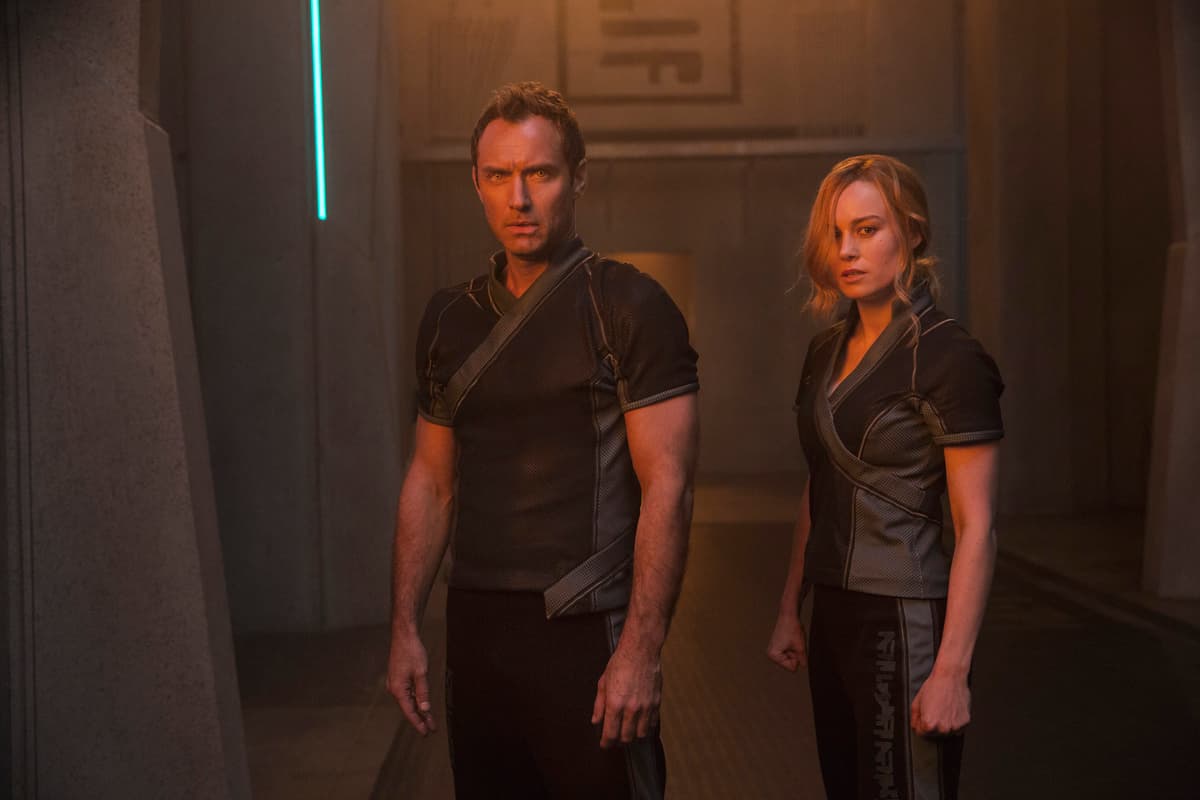 Starforce, the elite military team on the Kree planet of Hala, is comprised of Jude Law's charismatic leader, Ronan (Lee Pace), Korath (Djimon Hounsou), Att-Lass (Algenis Perez Soto), Captain Marvel (Brie Larson), Bron-Char (Rune Temte) and Minn-Erva (Gemma Chan). Carol leaves her earthly past behind to join Starforce.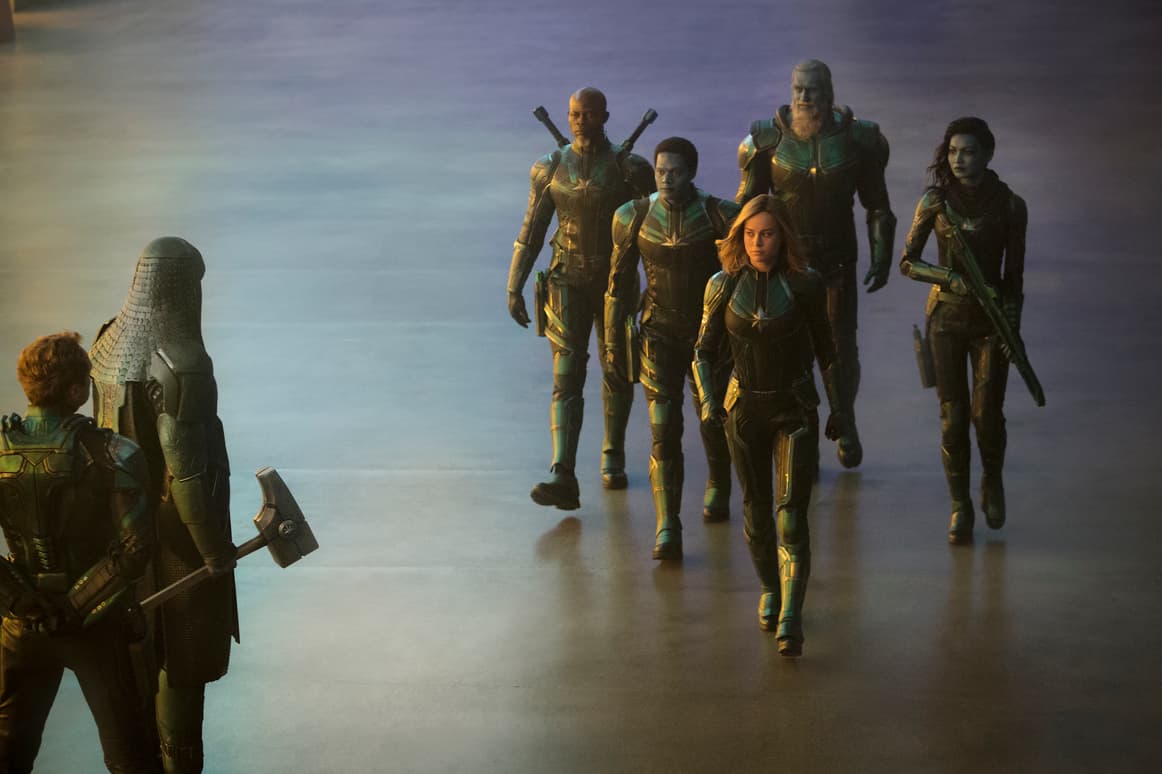 Fans are familiar with Ronan the Accuser and Korath from Marvel Studios' "Guardians of the Galaxy." "Captain Marvel" finds Ronan as a high-ranking member of Kree society and a key figure in Starforce.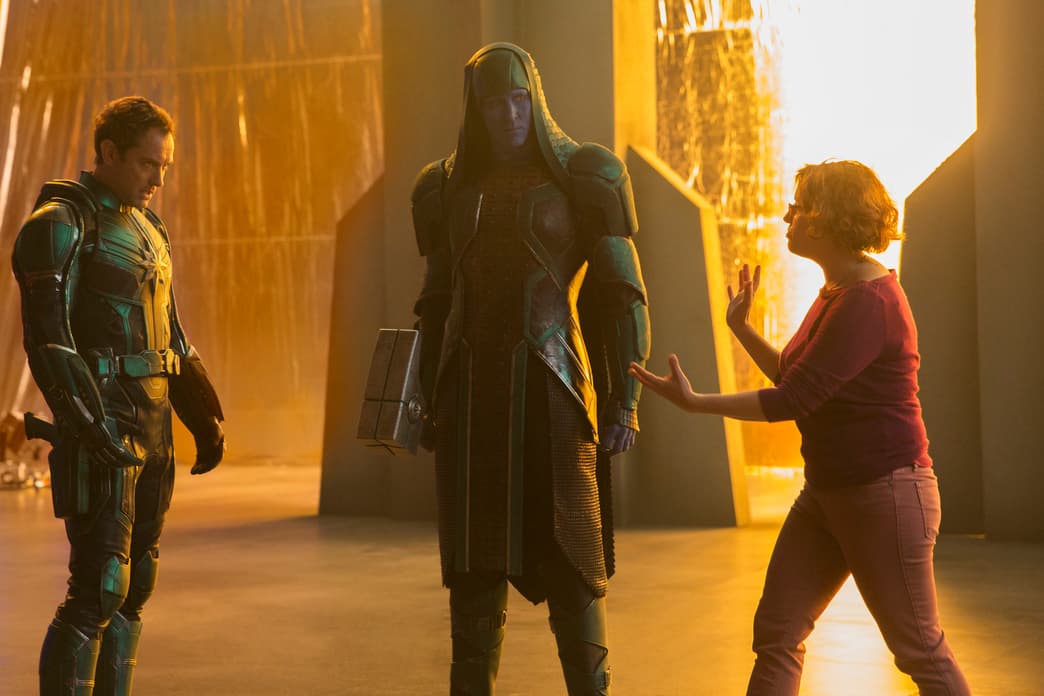 It's no secret the Skrulls are the Kree's most nefarious foes. Take a look at the Skrulls, led by Talos (Ben Mendelsohn) below. Mendelsohn tells EW that he believes the Skrulls are just 'misunderstood.'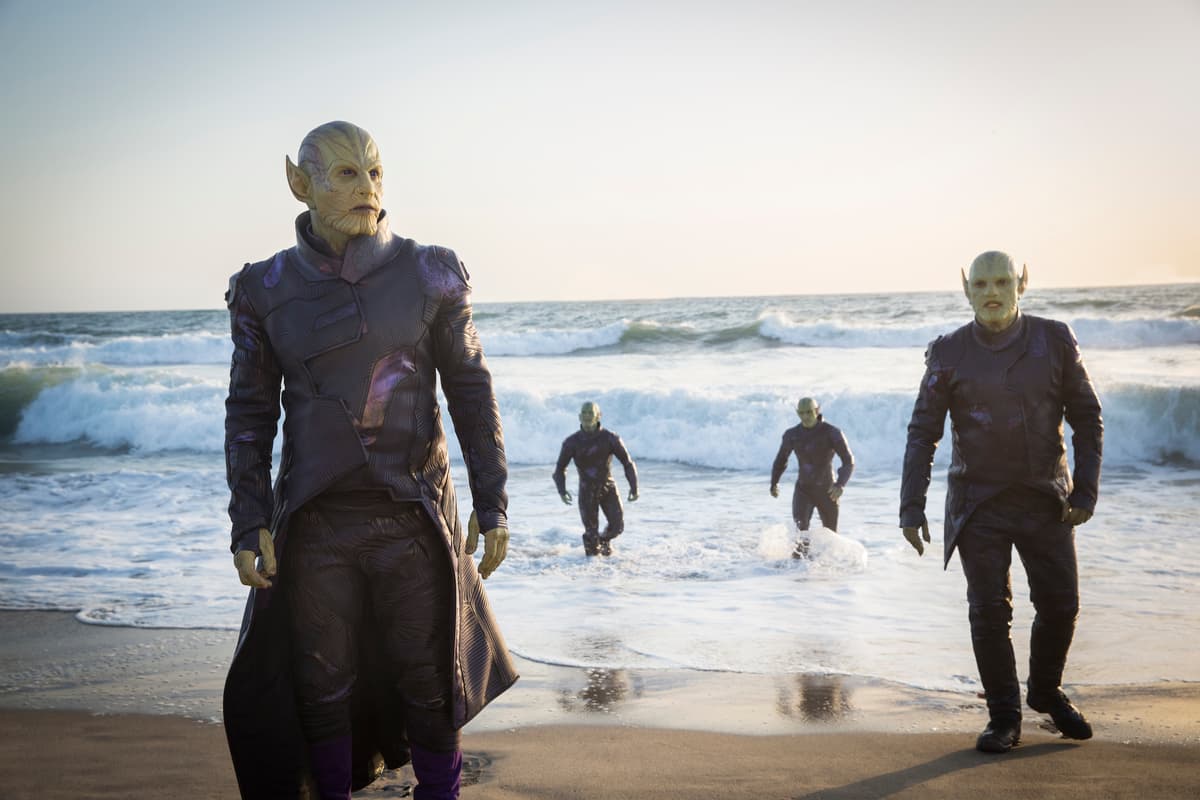 The Skrulls are notorious shape-shifters. On Earth, Talos takes on an earthly form of a S.H.I.E.L.D. agent. Mendelsohn is with directors Ryan Fleck and Anna Boden below.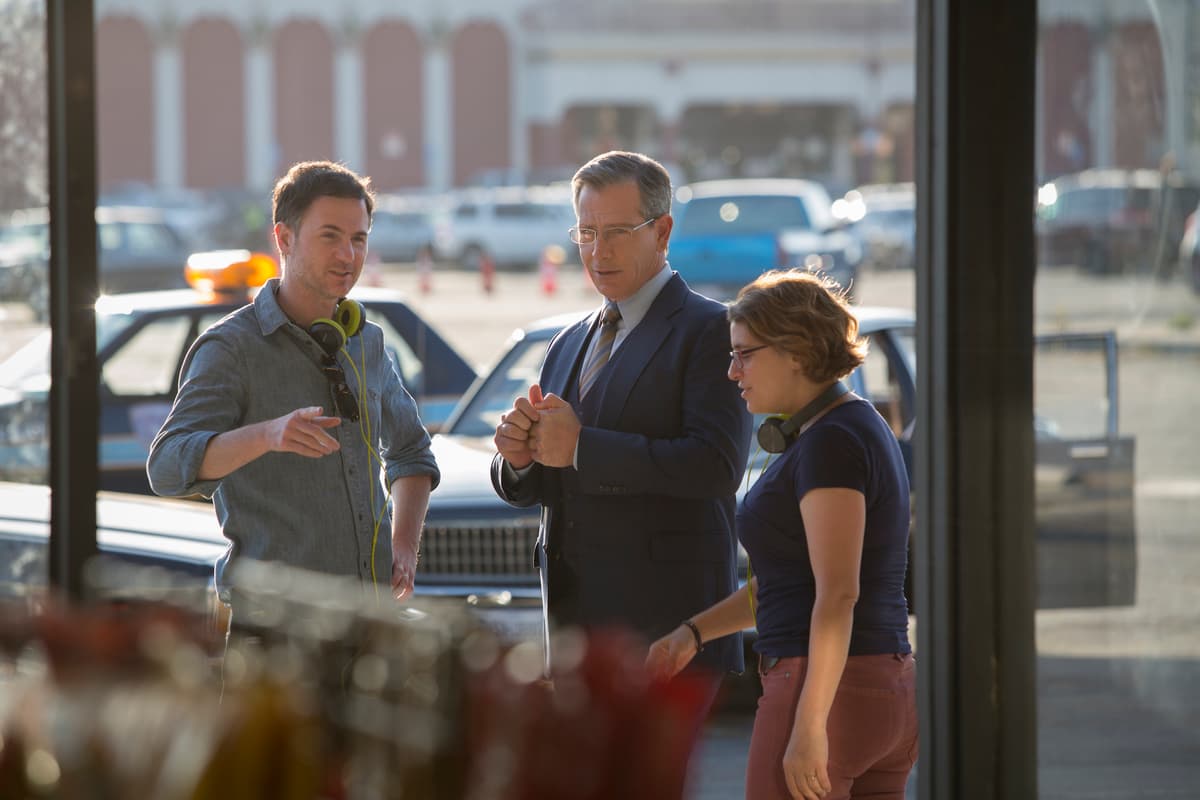 Lastly, we know "Captain Marvel" will feature a young Nick Fury (Samuel L. Jackson), minus his signature eyepatch. "Captain Marvel" finds Fury early in his S.H.I.E.L.D. career as a mere "desk jockey." You can read more of Fury's story in an exclusive interview with Samuel L. Jackson with EW here.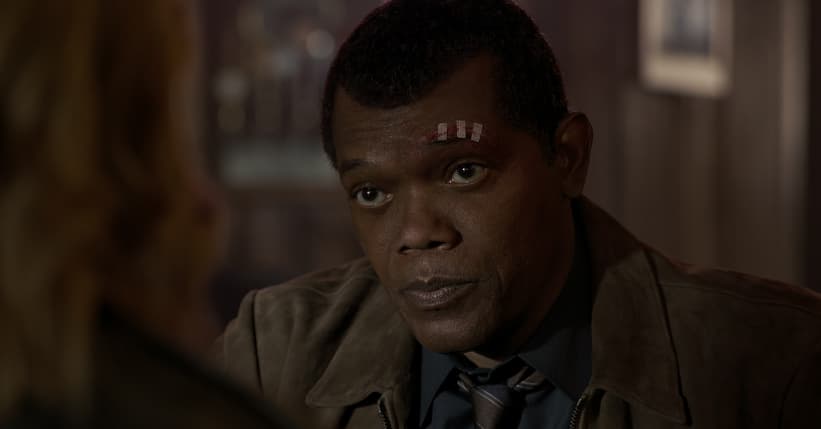 Marvel Studios' "Captain Marvel" joins the Marvel Cinematic Universe on March 8, 2019! Stay tuned to Marvel.com, follow @CaptainMarvel on Twitter, and Like "Captain Marvel" on Facebook for the latest on "Captain Marvel" as it develops!
The Hype Box
Can't-miss news and updates from across the Marvel Universe!