Movies
Published September 13, 2021
'Shang-Chi and The Legend of The Ten Rings': Meng'er Zhang on Becoming Her Own Super Hero
"To me, she's like a flower that can survive the coldest winter. She knows how to stand her ground and find her voice and use it."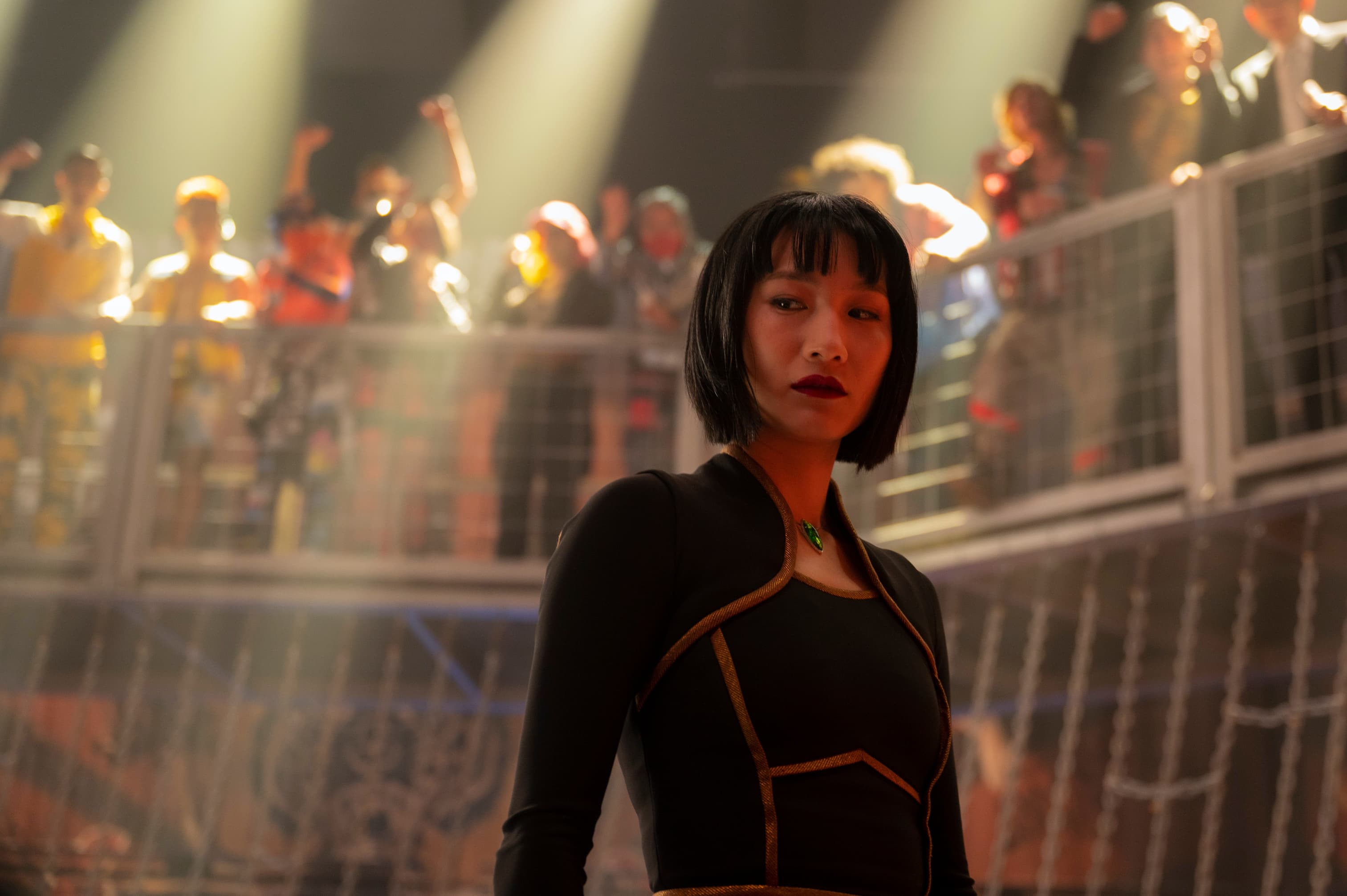 Here's how the story goes: a young girl wants to train just like her older brother, but their overbearing (and criminal overlord) father won't let her. So, for years, she trains in secret slowly becoming just as strong, tough, and capable as the men around her. It's a powerful story played out in Marvel Studios' Shang-Chi and The Legend of The Ten Rings.
Though she was forced to grow up in Shang-Chi's (Simu Liu) shadow, Xialing (Meng'er Zhang) isn't going to let that stop her from charting her own destiny. When we first meet her as an adult in the movie, she is — to quote Katy (Awkwafina) — "a badass in more ways than one." Having left her father's compound, she's forged her own path, created her own thriving business, the Golden Dagger Club, and is flourishing under the new conditions she's created for herself.
"She's someone you don't want to mess with because she can kick ass," Meng'er Zhang tells Marvel.com. "She's such a complex character; she has the tough and cold and unapproachable exterior, but she also has the vulnerable, sensitive part deep down inside of her. She's so tough. To me, she's like a flower that can survive the coldest winter. She knows how to stand her ground and find her voice and use it."
Through flashbacks in the movie, viewers learn that young Xialing wanted to train just like her older brother Shang-Chi, but their father, Wenwu (Tony Leung), didn't view them as equals. Reflecting on the different treatment of the children, Tony Leung remarks to Marvel.com that Wenwu possesses "traditional values" where he "favors the son, and ignores the daughter," before adding, "Wenwu believes that the legacy should be passed on to the son."
While Shang-Chi trained with the entire Ten Rings organization to make him the strongest, toughest, fiercest fighter, Xialing did the same — but in secret. Years later as an adult, when she comes face to face with Shang-Chi after not seeing him for a decade, she does what any little sister would do: fight him in a cage match.
 
Her introduction as an adult solidifies her badass status in the movie, showing us just how far she's come and how strong she is, both emotionally and physically. With ease, she is able to knockout her brother.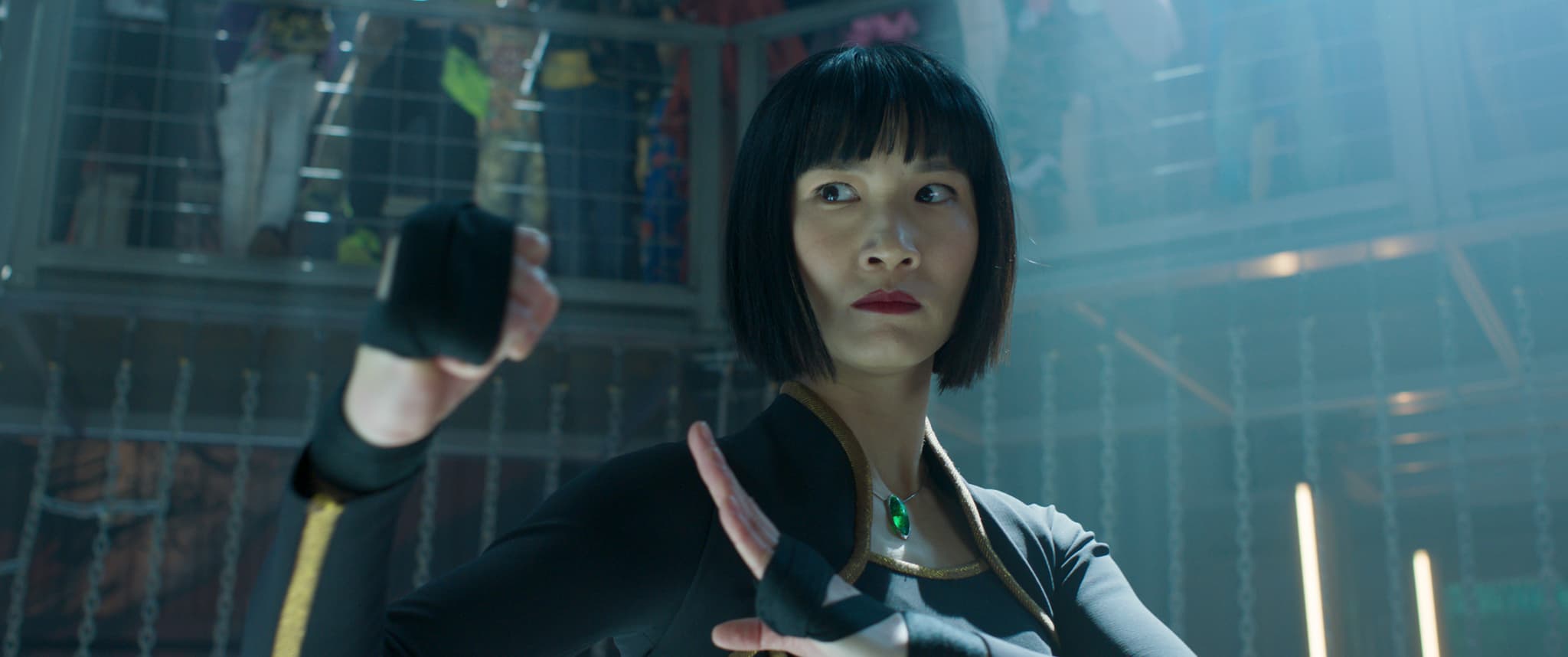 Zhang certainly trained extensively for the highly choreographed fight scenes, but nothing could prepare her for actually getting in the ring alongside Liu. "That was the very first fight scene between me and Simu, and I didn't have any martial arts background even though we trained for more than four months [ahead of production]," she continues. "We practiced those movements over 1,000 times but I've never done anything like that before. I was really nervous and Simu told me, 'It's OK, it's fine, you can't hurt me.' So I just got into my character and I went for it, and I punched him in the face and that became my favorite onset memory."
With a laugh, she adds, "I didn't mean to! It was an accident! But I did enjoy it. It felt good."
It's also not the only stunt that Zhang performs throughout the movie. Other notable on-set moments for her include smashing through the wall in Trevor Slattery's (Sir Ben Kingsley) dungeon in one take. Speaking of the scene, she shares, "I was super nervous because we didn't have time to test it before. It was just one take and we got it. I remember everyone cheering for me and it felt so good!"
The other highlight was actually riding The Great Protector in the movie's climactic battle. "The makeup team did their final touch-up on me, and someone said, 'There will be some wind and a little bit of water [in the scene],' and I said, 'OK. OK, I can cope with that,'" Zhang recalls. "I was in my character. I was ready. But three, two, one, action, and the wind was crazy! The water was splashing on my face. And all of a sudden I was like, wait a second. Who am I? Where am I again?"
Shang-Chi and The Legend of The Ten Rings marks Zhang's first theatrical on-screen performance, and considering by the end of the movie, she's a hero in her own right too, she's got to look the part. Upon arriving in Ta Lo, Xialing and Shang-Chi are gifted dragon scale armor (a gift from their late mother), a suit that Zhang calls "powerful." It's her hero suit, after all! Zhang also became so attached to the suit she maybe… took a dragon scale home. And in true little sister fashion, roped her big brother into making it happen.
"I did steal one thing from the film, which is one piece of the dragon scale, because — I had to," she confesses with a laugh. "I remember when I did that, I was super nervous. I was so scared that someone was going to call me out, 'What are you doing? Put that down!' What I did was I gave one piece to Simu, I said 'Take it, take it.' Because if he takes it, it means I won't be blamed!"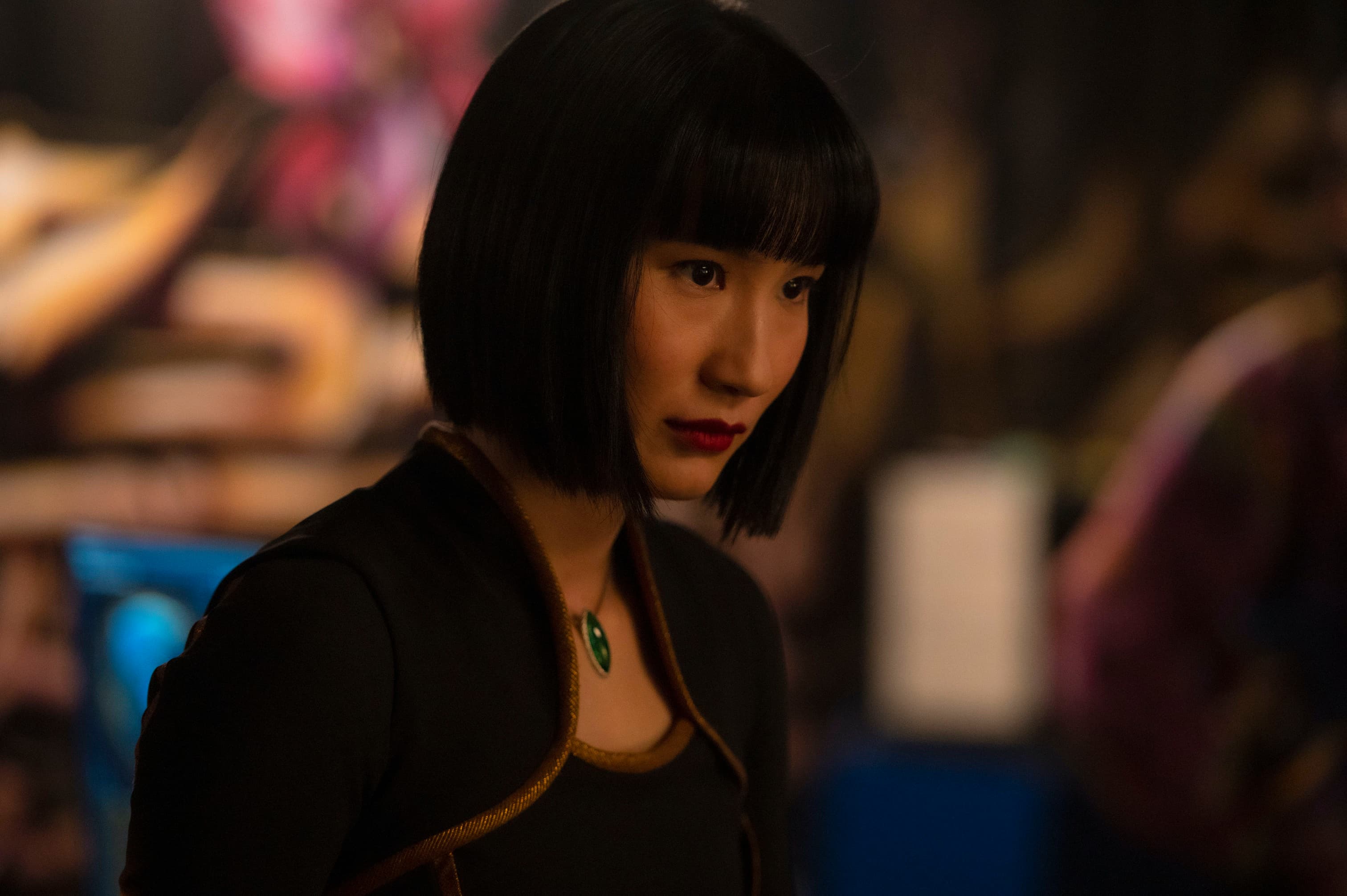 And while Zhang might have a dragon scale in real life, on-screen at the end of the movie, Xialing ends up leading the Ten Rings organization. Leung sees Wenwu's two most prized possessions divided among his children as "Wenwu's way of trying to make it up to them, for how he was as a father."
While Shang-Chi returns back to San Francisco, Xialing stays behind to close up her father's compound now that he's gone. However, thanks to a post-credit scene, we know she's not exactly doing that.
"When the final post credit scene and the camera pull out, and we can see the whole compound and all painted of her art, and it's just like I feel-- I don't know. I'm speechless."
As for what happens next, Zhang is just as excited as everyone else to find out what this means for Xialing, and Shang-Chi.
"She always knows what she wants. In many ways, Xialing is like Wenwu because she loves power. She loves the feeling of power. She's proven herself. And just like what she said in the film, 'If I cannot have a place here, I will build my own empire,' and she did it."
Experience Shang-Chi and The Legend of The Ten Rings in theaters now. Get tickets!!

Discover more Shang-Chi on Facebook, Twitter, and Instagram! 
The Hype Box
Can't-miss news and updates from across the Marvel Universe!