Movies
Published September 1, 2021
'Shang-Chi and The Legend of The Ten Rings': The Cast and Crew Reflect on Creating a Super Hero for Future Generations
Experience the movie in theaters this Friday!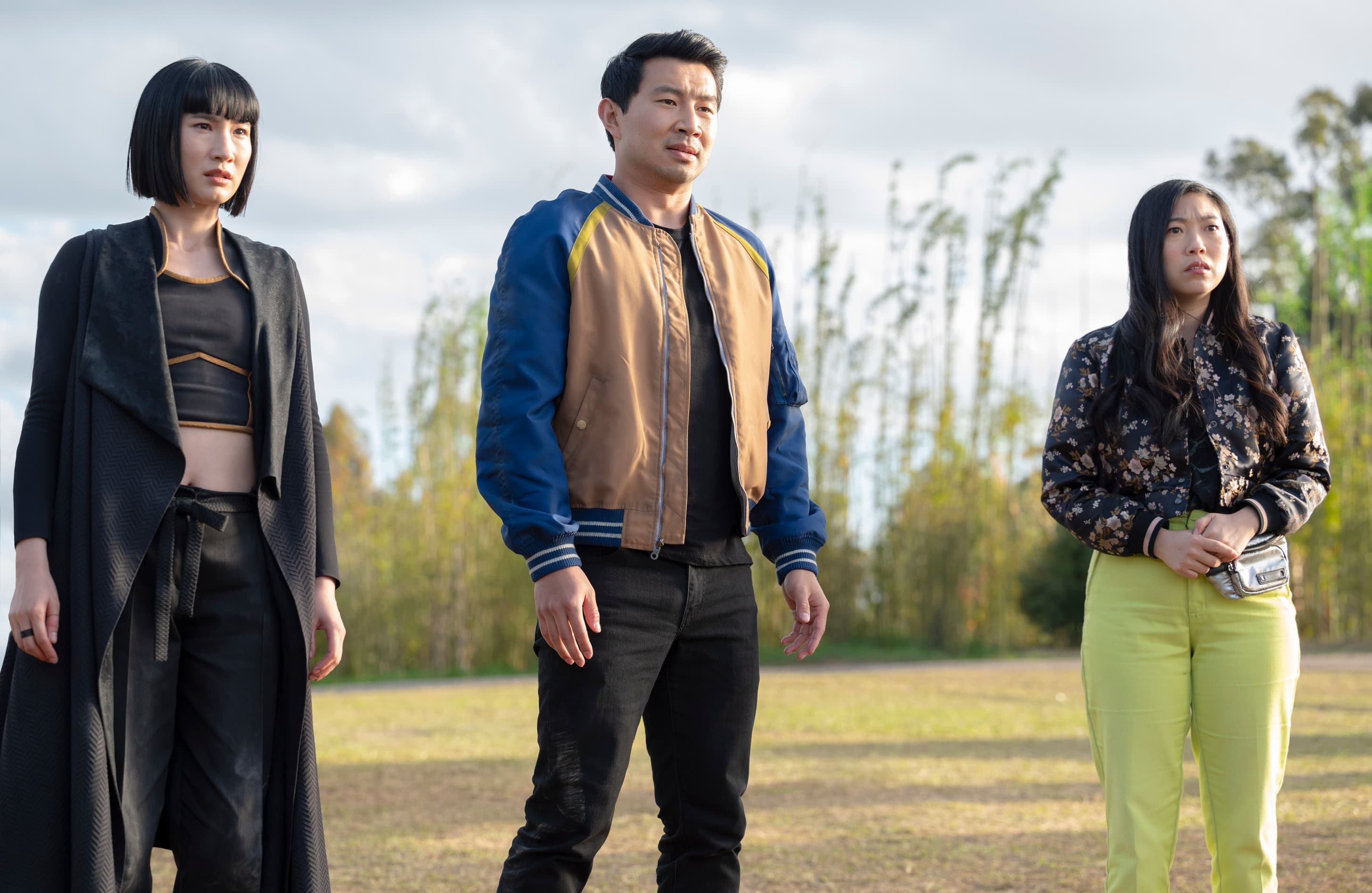 If you can believe it, we're still only at the start of Phase 4 of the Marvel Cinematic Universe, and the first brand-new character has entered the fray with an exhilarating origin story. Marvel Studios' Shang-Chi and The Legend of The Ten Rings tells the story of Shang-Chi and how he learns to embrace his past while forging his future, along the way solidifying himself as a Marvel Hero.
The film also introduces several Asian heroes and heroines into the larger MCU tapestry, told with stunning visuals, mind-blowing action, and a stellar cast directed by Destin Daniel Cretton. As the director tells Marvel.com, "regardless of what your ethnic background is, Shang-Chi's journey is something that is so relatable."
While you might be excited to experience Shang-Chi's journey on the big screen, the cast is even more stoked to see it come to life and resonate with fans around the world — especially younger ones, who might be seeing themselves as a Super Hero for the first time. Meng'er Zhang, who plays Shang-Chi's sister Xialing, is already seeing some of this in action when she was met with attendees dressed as her character on the red carpet for the world premiere, noting that Marvel fans are "so quick and so creative."  
"Asian representation is really important to me, and Asian kids growing up in Western countries can have Super Heroes that they can look up to and say, 'They look like me.' That's amazing. I'm just super proud and I feel really lucky to be a part of this film and to be a part of this amazing moment."
Fala Chen, who plays Shang-Chi's mother Ying Li, (who also happens to be a new mom!) loves that her daughter will "grow up watching films in where she sees Super Heroes and characters who look like her. That fact alone makes me really happy as a parent."
Chen grew up in China before moving to America, and as she explains, "I did see films with faces like mine, but I never really grew up seeing a Super Hero because that just didn't exist, an Asian Super Hero. When I was growing up then later in America, I couldn't find a Super Hero that I would like to dress up as."
But with Shang-Chi, "now not only we have one, but we have multiple characters that kids can grow up watching," continues Chen.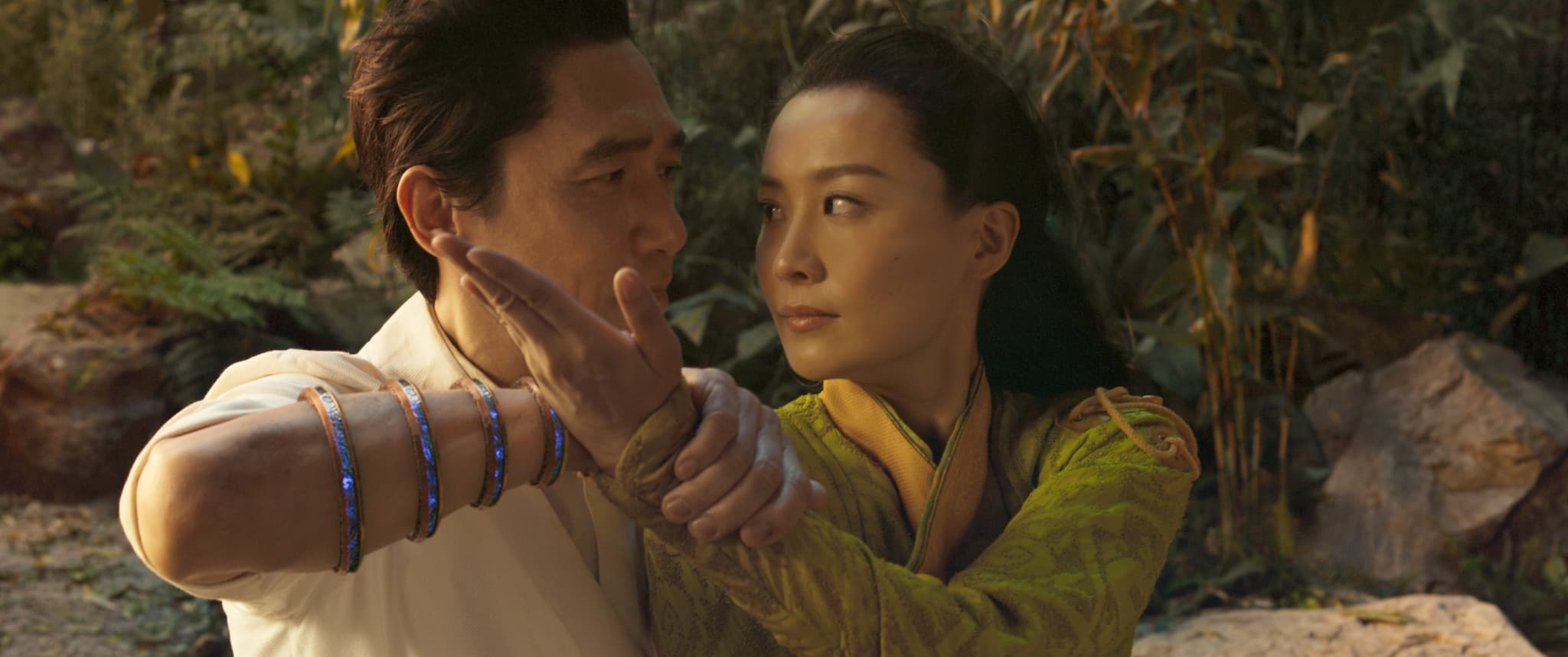 Though the legends on the internet might say different, Liu didn't actually get the role by simply tweeting at Marvel, in a now-infamous social media story. However, he knows he's his own catalyst behind his journey to the MCU.
"When I look back to the tweet that I made all the way back in 2018, I know that it looks like I knew what I was doing, but I really, really didn't. I really had zero expectation whatsoever that I would actually get the role. I remember getting the call in July of 2019 and feeling like, 'Oh my gosh. This is the moment that my life is going to change forever.'"
And change it did, not only just for Liu. With the movie's release, he knows "kids out there that will see themselves reflected on screen and in just such a profound way."
"They will hopefully internalize that and feel an innate confidence and sense of pride and belonging that, to be honest, I never felt growing up because I always felt like I was othered, I was a visitor, I didn't belong," he continues. "We've seen a really, really concerted effort by Marvel Studios in the last few years with embracing more diversity and more representation across all groups. It's opened my eyes to what was possible that I can't wait for audiences to see this one. And I can't wait for the next one and the next one after that."
Behind-the-camera, Cretton certainly felt the pressure of bringing every single character to life on screen, knowing how it would positively affect future generations.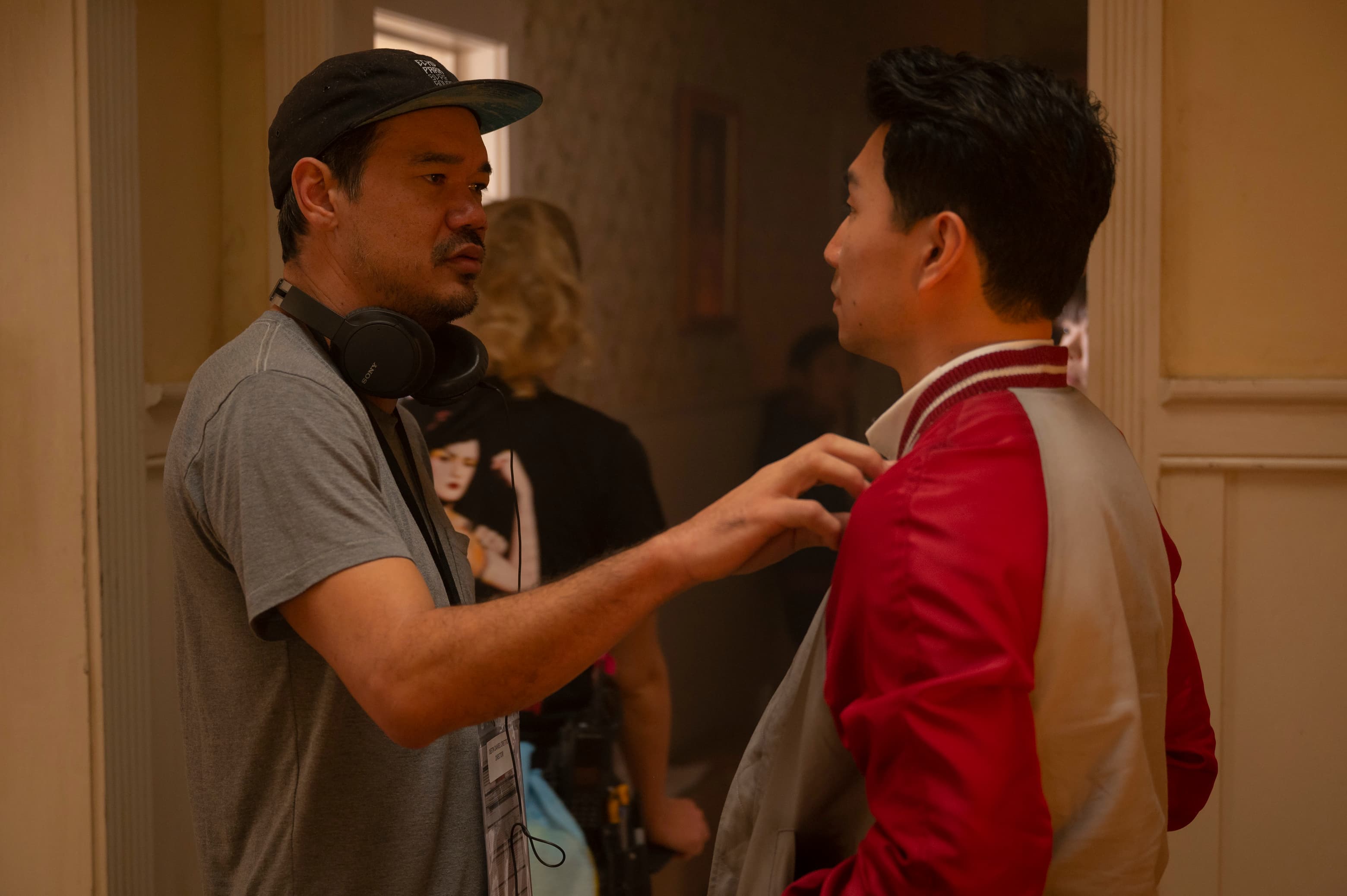 "I never had a Super Hero when I was a kid that I could imagine being, or dress up like on Halloween, or aspire to be one day," he explains. "To be able to create a character that was worthy of my 10-year-old self and a character that I would be proud to introduce to my two sons one day when they're old enough to watch a PG-13 movie was very exciting for me. I felt that pressure, but in a lot of ways that pressure that me and all of my colleagues working on this felt pushed us to make the best thing that we could."
Shang-Chi and The Legend of The Ten Rings is certainly an action-adventure, globe-trotting experience, but at the film's core is a story about a family, one that Cretton says is "really specific to the time that we are in."
While making the movie, Cretton "connected with Shang-Chi's journey of self-discovery, of looking inside, looking into his past, and learning to be OK with who he is, both the good, both the bad, everything that's happened to him. Learning that if you can embrace all of that, then you can finally step into the Super Hero shoes that he was meant to step into. To me, that just feels like a story that feels right for right now."
Experience Shang-Chi and The Legend of The Ten Rings in theaters on September 3. Tickets are now available!

Discover more Shang-Chi on Facebook, Twitter, and Instagram! 
The Hype Box
Can't-miss news and updates from across the Marvel Universe!