Movies
Published April 19, 2021
Simu Liu and Destin Daniel Cretton on Bringing Shang-Chi to the Big Screen
The stars and creative minds behind the project talk to Entertainment Weekly about the upcoming Marvel Studios film, in theaters September 3!
Following this morning's release of the official teaser trailer, titular star Simu Liu and director Destin Daniel Cretton chat about the upcoming Marvel Studios film, Shang-Chi and the Legend of the Ten Rings, with Entertainment Weekly.
Cretton shared a personal anecdote with EW on why he pursued the film: "When that announcement came out, I just went instantly back to my childhood. [Growing up] all I had was Spider-Man. Because he had the mask on, I could dress up like Spider-Man for Halloween. I had a handful of other characters that looked like me on screen, but there were maybe two or three that I could choose from, and super heroes were not a part of that."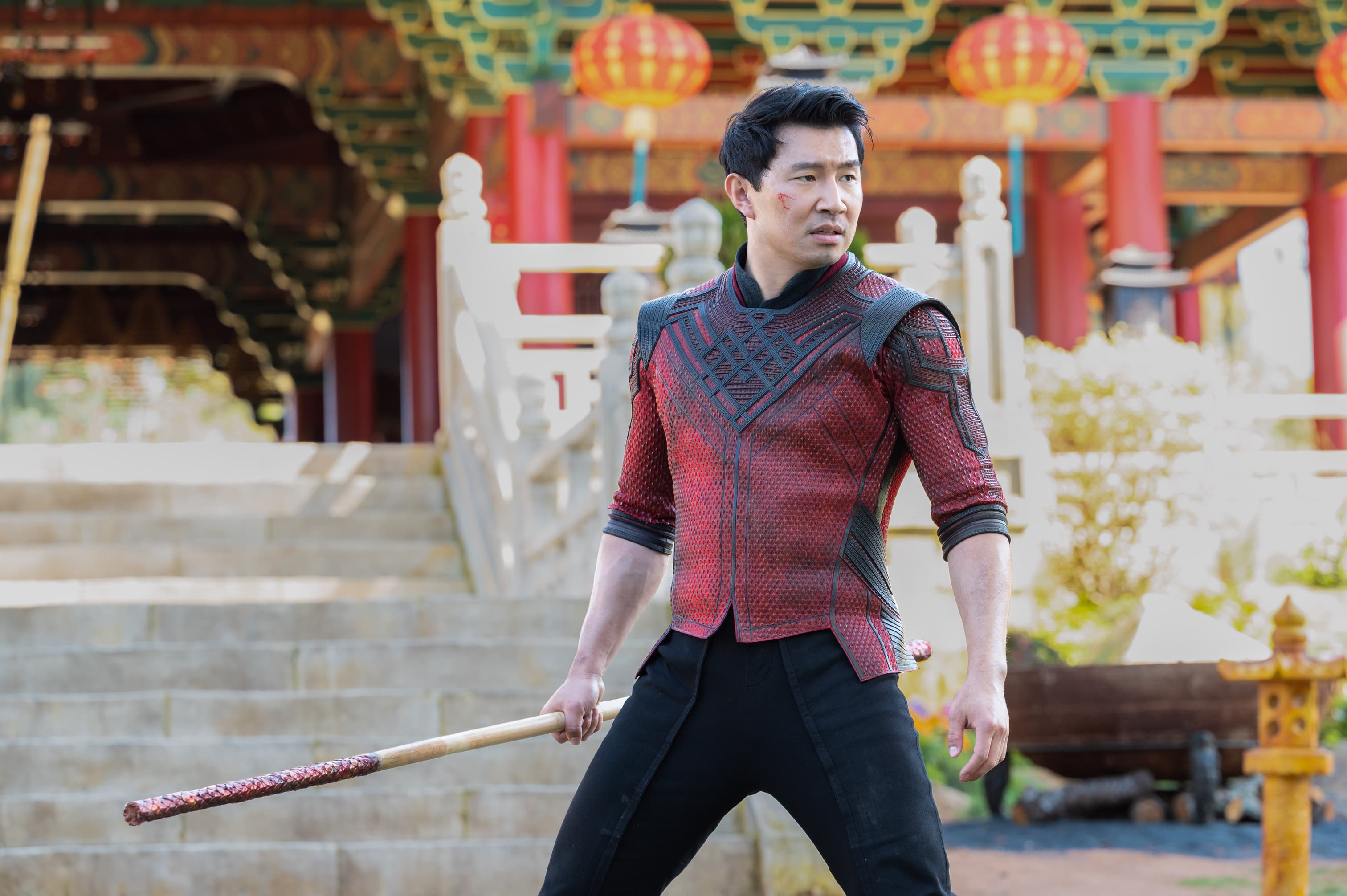 Liu expressed excitement to EW about introducing the hero Shang-Chi on a global scale, "The most exciting thing about stepping into this character was that his backstory has never been told before."
"We know Peter Parker, who was bitten by a radioactive spider, and he loses his uncle," continued Liu. "Shang-Chi's story is very much unknown to most of the world, so we had a lot of freedom and creative liberty to make it the way that we wanted to."
As seen in the teaser trailer above, Shang-Chi thought he has left his past behind, only to discover he's been drawn into the web of the mysterious Ten Rings organization, as his father Wenwu tells him, "Son, it's time for you to take your place by my side."
Echoing what Liu said, Cretton remarked on the the comics origin, with an emphasis on the familial bond, "There are many iterations of Shang-Chi throughout the comics, but there was always a core relationship between him and his father that was extremely complicated — and that was something I really related to."
"That was a big part of what I pitched," elaborated Cretton to EW. "Using the movie to explore the psychology of a kid who was trained to be a killer when he was young. Now that he has broken out of that, how does he learn to redefine himself in the world and find the balance of what his relationship with his father should be?"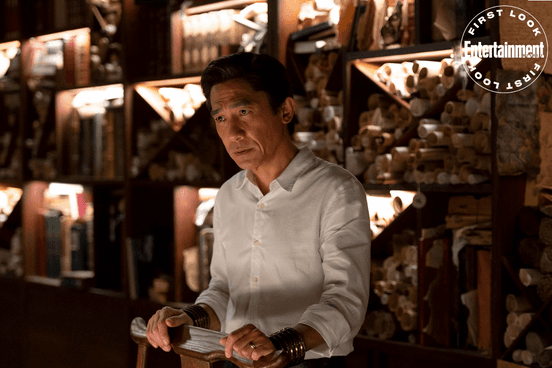 Producer Jonathan Schwartz told EW, "The core of Shang-Chi's arc in the comics is really a family drama. That was something that Destin keyed into really early on in our conversations, the idea of taking this broken family and this really dark, even abusive family background and seeing what that does to a child over time."
Commenting on the legendary actor, Tony Leung, who plays Wenwu, Cretton said, "A character like Wenwu could have easily been a one-dimensional villain with no heart. Tony opened this character up [so] this is an antagonist who has a deep ability to love."
In addition Simu Liu (Shang-Chi) and Tony Leung (Wenwu), the film also stars Awkwafina as Shang-Chi's friend Katy, and Michelle Yeoh as Jiang Nan, as well as Fala Chen, Meng'er Zhang, Florian Munteanu, and Ronny Chieng.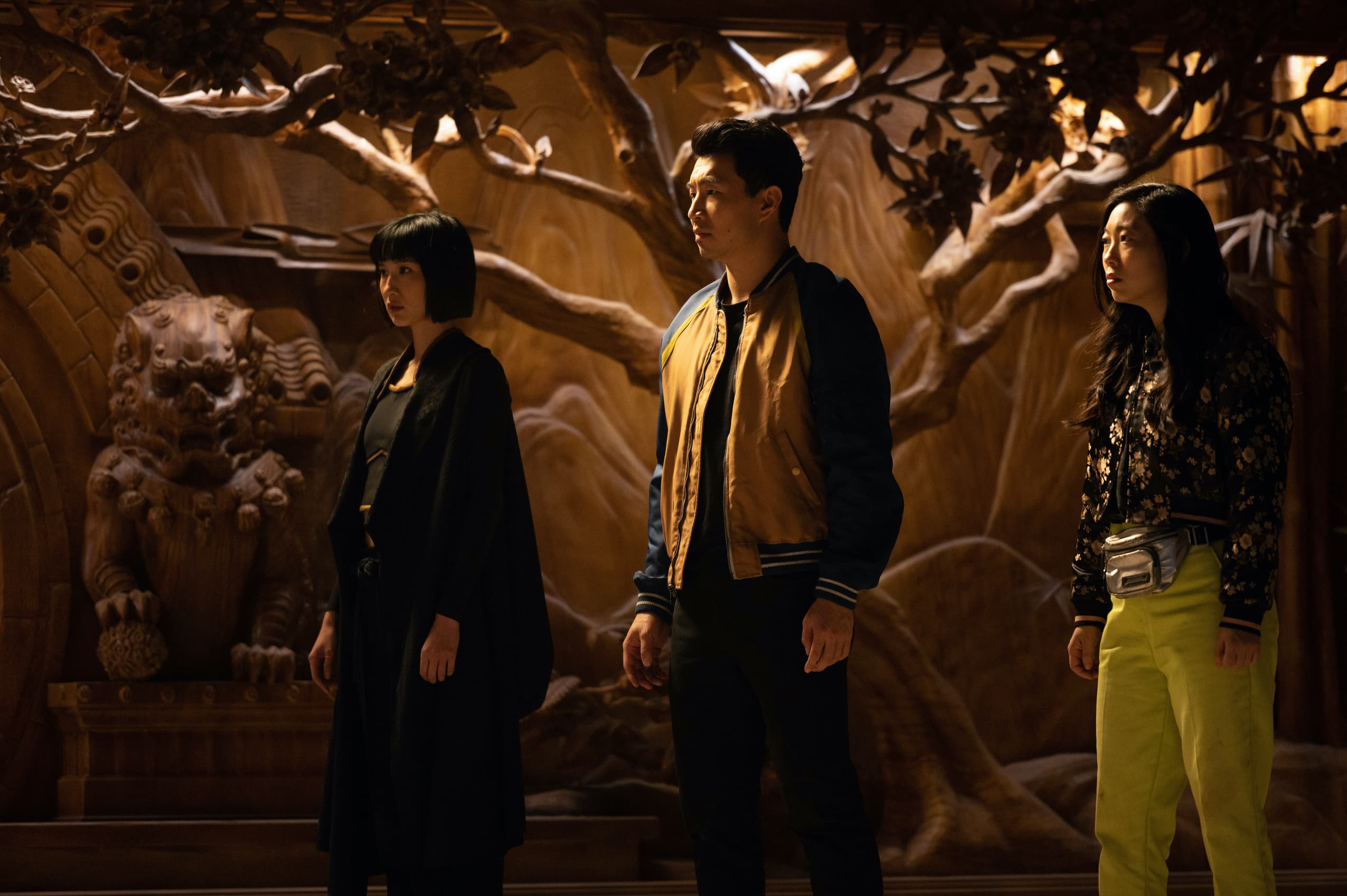 Interested in learning more about Shang-Chi and Wenwu's dynamic, Awkwafina's character Katy, adapting the film from the dated portrayals in the comics to present day, and crafting the stunts, head on over to Entertainment Weekly!
Experience Marvel Studios' Shang-Chi and the Legend of the Ten Rings in theaters on September 3!
Shang-Chi and the Legend of the Ten Rings is directed by Destin Daniel Cretton and produced by Kevin Feige and Jonathan Schwartz, with Louis D'Esposito, Victoria Alonso, and Charles Newirth serving as executive producers. David Callaham & Destin Daniel Cretton & Andrew Lanham wrote the screenplay for the film.
Looking for more 'Shang-Chi'? Follow the movie on Facebook at @officialshangchi, on Twitter at @shangchi, and on Instagram at @shangchi.
Want more exciting information about Phase 4? Find the latest Marvel Cinematic Universe news right here — and stay tuned for more!
The Hype Box
Can't-miss news and updates from across the Marvel Universe!