Movies
Published March 6, 2019
7 Things We Learned in 'Captain Marvel: The Official Movie Special'
The deluxe 'behind-the-scenes' hardcover is available on March 12!
Carol Danvers makes her Marvel Cinematic Universe debut this Friday when Marvel Studios' "Captain Marvel" makes its way into theaters worldwide.
Titan Publishing, in partnership with Marvel, has produced a special 'behind-the-scenes' deluxe hardcover, "Captain Marvel: The Official Movie Special," featuring content from the set, cast and crew interviews, and more. Grab the ultimate collector's guide to the MCU film, available wherever books our sold on March 12. Pre-order the book now!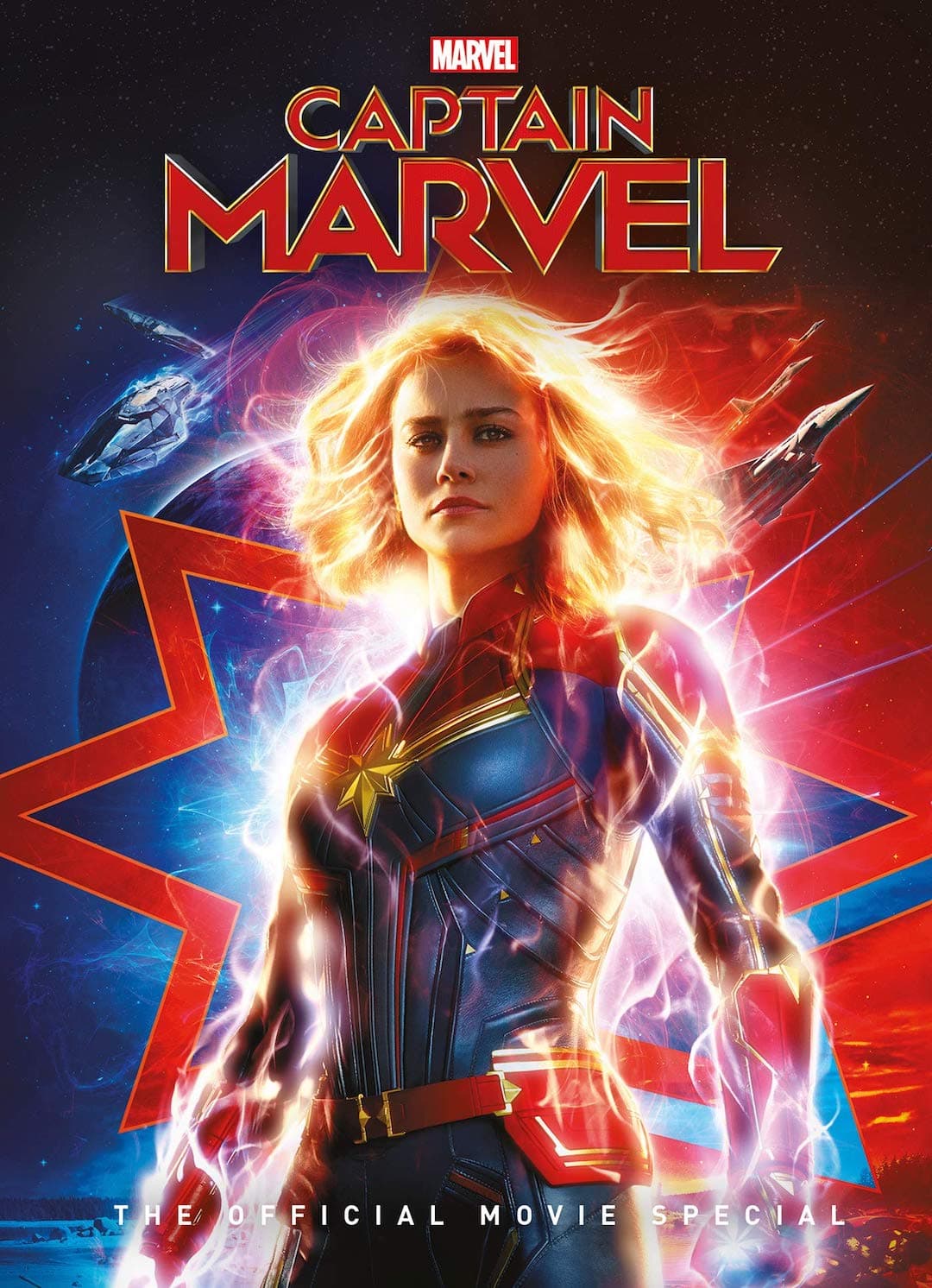 "Captain Marvel: The Official Movie Special" dives into the next phase of the MCU. Ace Airforce pilot Carol Danvers becomes one of the universe's most powerful heroes when Earth is caught in the middle of a galactic war between two alien races. Once you've watched the film, discover what makes your favorite characters come to life with exclusive interviews from the cast and crew, and incredible photos from the set.
Thanks to the folks over at Titan Publishing, we've got a special preview of the deluxe collector's edition in the gallery below, including an interview with Brie Larson (Carol Danvers/Captain Marvel) and Ben Mendelsohn (Talos)!
Here's are the top 5 things we've learned from the spreads:
1. Brie Larson and Samuel L. Jackson view each other like family.
"Captain Marvel" marks Larson and Jackson's third film together, following "Unicorn Store Movie" and "Kong: Skull Island." Get ready to witness their chemistry in this buddy cop film!
2. Carol Danvers is an outsider.
While Danvers is part of the elite Kree army, Starforce, Larson noted that "Carol is a little bit of an outsider - because it just wouldn't be Carol unless she were an outsider."
3. Ben Mendelsohn would not want to go toe-to-toe against Brie [Larson] in real life.
We've seen Brie's workout preparation for the role, so basically same, Ben.
4. Ben credits the original comics for the MCU's successes.
According to Mendelsohn, "They were more tangible. They were more human. They spoke to social and personal issues in a way that the other titles didn't as much."
5. Fear Talos the Untamed.
Created by Peter David and Gary Frank, Talos made his debut in THE INCREDIBLE HULK #418. Without the ability to shapeshift like his character in the film, Talos had to work extra hard to become one of the most feared Skrull warriors within the empire.
6. Skrulls can only sim recent memories.
One way you can detect if a being is its true authentic self or a Skrull simming their host is to test their old memories. According to Larson, "[Skrulls] can only sim recent memories, so they only have a short amount of info, which is how you can find out if they're a Skrull - because a Skrull could be anybody."
7. Being an Air Force pilot requires A LOT of puking.
Larson was so committed to the craft and embodying Carol Danvers that she dove into all the comics material, training incredibly hard, and naturally learning from real life Air Force pilots.
Learn all this and more in "Captain Marvel: The Official Movie Special." Check out the special preview below and pick up the book on March 12 wherever books are sold!
Watch the most powerful hero the universe has seen when "Captain Marvel" hits theaters on March 8. Get tickets on Fandango now: http://fandango.com/captainmarvel
Stay tuned to Marvel.com, follow @CaptainMarvel on Twitter, and Like "Captain Marvel" on Facebook for the latest on "Captain Marvel."