Movies
Published August 5, 2020
Why Thor Has the Best Redemption Story in the Galaxy
"I make grave mistakes all the time, everything seems to work out."
In Marvel Studios' Avengers: Infinity War, Rocket and Groot find themselves traveling to Nidavellir with Thor on a mission to forge a new hammer strong enough to take out Thanos. En route to their destination, Rocket strikes up a conversation with the God of Thunder, asking him about his personal life. It comes out that Thor's brother is dead (this time for real), and so are his father and sister. As for his mother, Thor tells Rocket she was killed by a Dark Elf, and his best friend was stabbed through the heart. And that's on top of the fact that he's without Mjolnir and his home planet was destroyed. And he recently lost an eye.
Realizing that he might not be in the best headspace for a mission, Rocket questions if Thor is ready for what lies ahead. Without missing a beat, Thor reassures his new rabbit friend that yes, he's faced worse things in his life already, so what's one more? He might have been broken many times before, but that hasn't stopped him yet.
Though any one of these things could have easily kept Thor down for the count, he tells Rocket that, "Rage, vengeance, anger, loss are tremendous motivators to clear the mind. So, I'm good to go." But, it's not like Thor just woke up one day with the outer and inner strength to stand up to adversaries. The Thor we see in Avengers: Infinity War is much different from the Thor we first met in Marvel Studios' Thor.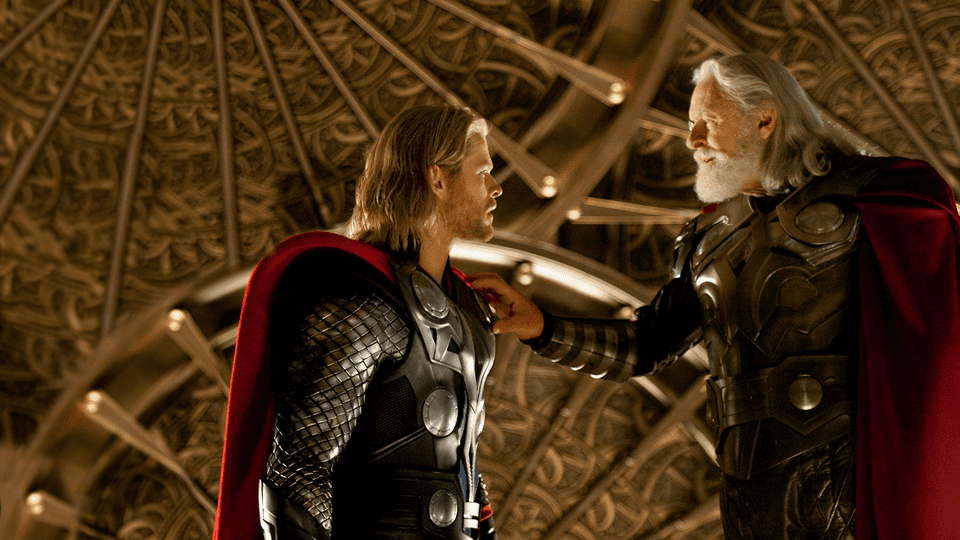 When Thor first landed on Earth, he was stripped of all his powers — a punishment by his father Odin for disobeying orders and destroying a long-standing truce with the Frost Giants. Deemed "unworthy" to wield his hammer Mjolnir, Thor's now got to figure out how to get his life back on track and prove to his family (his new friends on Earth, and himself) that he is worthy. He does so by sacrificing himself at the hands of the Destroyer, which causes Mjolnir to return back to him. It might not have been an easy choice for Thor to make — considering he's very close to dying — but in the end, it's the act of putting others ahead of himself that proved he had changed his ways.
Thor continued to be someone his friends, family, and the Nine Realms could rely on, showing immense personal growth. He managed to save Jane Foster from the Aether in Marvel Studios' Thor: The Dark World and helped defeat Ultron in Marvel Studios' Avengers: Age of Ultron. There was no task too big or too small that Thor couldn't handle and conquer. That is, until he went up against his long-lost sister, Hela, in Marvel Studios' Thor: Ragnarok where he faced his most challenging opponent to date. Despite losing his hammer and an eye battling her — and ultimately losing his entire home planet — Thor got up and fought till the bitter end with a reminder from his father that he is not the god of hammers, but the God of Thunder, and that his strength even surpassed his father's. After all, that's what heroes do —they rise up and fight.
However, Thor could never imagine what stood ahead of him with the arrival of Thanos. After killing both his brother Loki and his best friend Heimdall, Thanos wiped out half of the galaxy's population with a single snap of his fingers at the end of Infinity War. Needless to say, this served as a major turning point for Thor who undoubtedly lost his way. When we see him next in Marvel Studios' Avengers: Endgame, he's despondent; he emotionally, spiritually, and physically let himself go. The support system he once had in his life is gone, and though he's passing the time with Korg and Miek in New Asgard, you can't really say that Thor's living up to his God of Thunder potential. 
The other Avengers are coping with the immense loss in much more productive ways, at least trying to do some good in the world, whatever that may be. But if we know anything about Thor, he's going to rebound — he just needs a little nudge in the right direction.
During the time heist back to Asgard, Thor encounters Frigga who reminds her son that everyone fails from time to time, but that notion shouldn't defeat them nor hold them back forever. Thor's still worthy; he's simply forgotten that he is worthy. After reuniting with a past version of Mjolnir, Thor's confidence is once again boosted and the he begins to emerge again.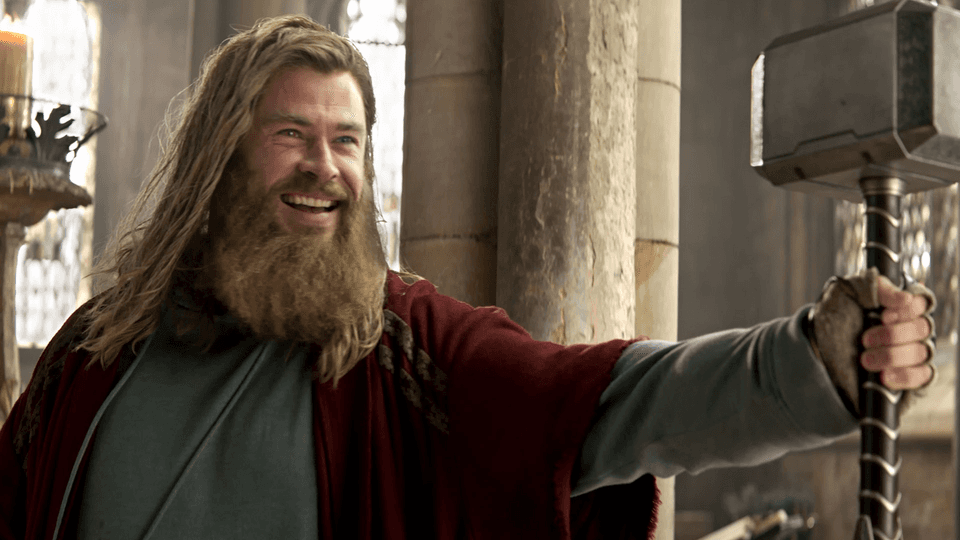 Redemption doesn't happen overnight; while Thor's still not back to 100%, but it's clear he's on the road to getting there. For the good of New Asgard, Thor appoints Valkyrie as the new leader who will lead the Asgardians in the right direction. He then, very politely, commandeers the Guardians of the Galaxy as they head out.
This goes to show that all of us can lose our way from time to time, even the God of Thunder himself. What's important is that we lift ourselves up and return to our calling. Where to next? One thing is for certain, whatever adversaries come his way, he'll overcome them in the end.
Looking to relive Thor's story? Thor, Thor: The Dark World, Thor: Ragnarok, Marvel's The Avengers, Avengers: Age of Ultron, Avengers: Infinity War, and Avengers: Endgame are all streaming on Disney+! Sign up for Disney+ and start streaming now! And be sure to follow Disney+ on Facebook, Twitter, and Instagram for more.
Bring home your favorite Avengers with special Marvel Studios movie bundles today! Find Thor's 3-movie set on GooglePlay, Microsoft, Vudu, FandangoNow, and shop Iron Man, Captain America, and The Avengers right here. 
The Hype Box
Can't-miss news and updates from across the Marvel Universe!