Movies
Published August 13, 2020
21 Times Tony Stark Rolled His Eyes in the Marvel Cinematic Universe
You won't believe the eye roll he makes at 01:40:06!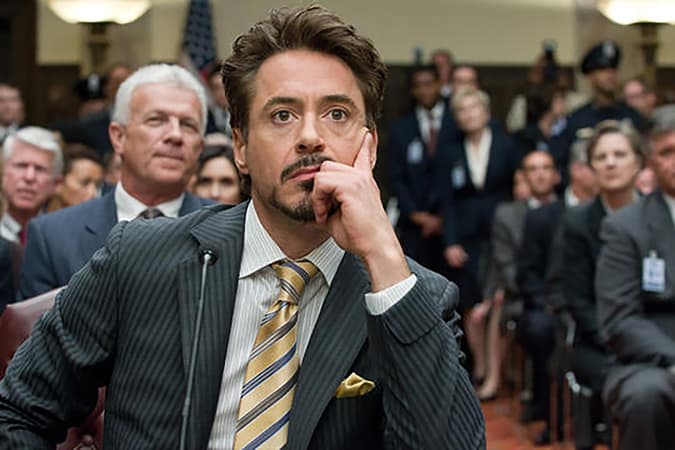 Genius, billionaire, philanthropist, expert eye-roller. Tony Stark is known for many things, including always being one of the smartest people in the room. So when it comes to eye-rolling, yeah, we'll give Tony the leeway to do that since most of the time he's got the idea and plan that will work in the end (except for the whole "accidentally creating Ultron" thing).
While you might be familiar with Tony's best-known eye-roll — the one in Marvel's The Avengers shortly after Steve Rogers makes his "I understood that reference!" comment — did you know that there are dozens of other instances? Spanning eight different films in the Marvel Cinematic Universe, we've rounded up some of the best sassy moments from Mr. Stark.
Want to see them all yourself? Just play the designated film on Disney+ and navigate over to the timecode provided and voila, Tony's eye-rolls after eye-rolls are right your fingertips!
00:50:03 - Assisting Tony with replacing his first Arc Reactor, Pepper accidentally pulls out too much of the mechanism
01:08:45 - Agent Coulson talks with Tony and informs him that he's part of the Strategic Homeland Intervention, Enforcement, and Logistics Division 
01:55:53 - While preparing for the press conference, Pepper calls Tony out for leaving her on the roof during his fundraiser
00:12:05 - During the senate meeting, Justin Hammer calls Tony a "weapons expert" and then "wonder boy"
01:46:25 - Getting ready for the final battle Tony calls Rhodey "subtle" in his War Machine suit
00:55:45 - Captain America exclaims that he understands a topical joke
00:58:44 - Tony makes fun of Cap's outfit while he's trying to offer assistance 
01:30:40 - Fury talks to the group about Coulson's death while they all sit in silence
01:40:06 - Tony explains that this new team is "The Avengers" to Loki in Stark Tower
00:33:44 - Pepper suggests that, in order to avoid danger, the two leave town and Tony refuses to go along with this plan
01:10:39 - JARVIS, who is currently being looked after by Harley, fumbles his wording and finishes a sentence with the word "cranberry"
01:50:51 - Tony tries to call one of his Iron Man suits, but it falls apart before it makes it to him
00:15:03 - Maria Hill calls Tony "boss," and Tony says that Cap's the boss but he still pays for everything
00:27:56 - Tony listens to Rhodey and Sam fight about who's right and who's wrong over the Sokovia Accords
00:58:12 - Tony gets Cap to finally sign the Accords; however, Cap then remarks that this "bring[s] us closer to war"
01:01:08 - Cap refuses to sign the Accords
02:14:43 - A delivery arrives for Tony, and the driver mispronounces Tony's name as "Tony Stank"
00:16:46 - In the Sanctum Sanctorum, Tony realizes he needs to call Cap for help
01:23:36 - After catching Drax yawning, Tony questions what the Guardians "do"
01:03:19 - Tony listens to Thor explain the Aether
01:37:22 - Tony and Scott get into an argument about how they botched the Time Heist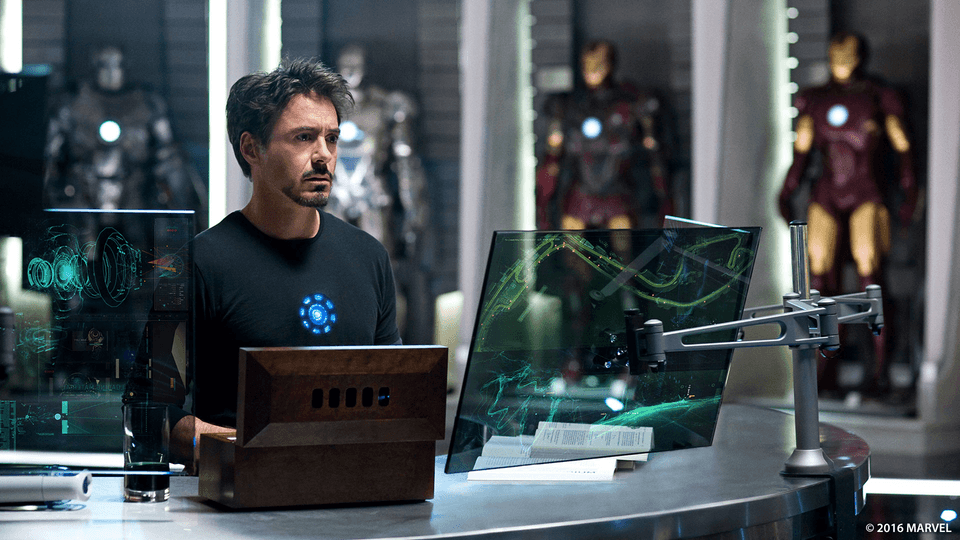 Looking for more Marvel movies and shows to stream? Check out everything on Disney+, Hulu, and EPSN+ right here, and where to find all your favorite Super Heroes right here.  
Disney+ offers subscribers high-quality and commercial-free viewing, up to four concurrent streams, unlimited downloads on up to ten devices, personalized recommendations, and the ability to set up to seven different profiles. Additionally, parents have the ability to set Kids Profiles that create an easy-to-navigate interface to access age-appropriate content.
The Disney Bundle gives TV lovers the opportunity to enjoy all the stories they love and the entertainment they want from Disney+, Hulu, and ESPN+ for $12.99.
Sign up for Disney+ and start streaming now! And be sure to follow Disney+ on Facebook, Twitter, and Instagram for more.
The Hype Box
Can't-miss news and updates from across the Marvel Universe!