Podcasts
Published July 8, 2019
Listen to 'Marvel's Wolverine: The Lost Trail' for Free
Starting today, the first two chapters of 'Marvel's Wolverine: The Lost Trail' are available for free!
The first season of Marvel's odyssey alongside the world's most famous mutant found Wolverine stalking shadows across an Alaskan tundra. Forced to emerge from the darkness to confront a crazed cult and the law officers sent to quell the chaos, Logan's line between man and monster blurred... And when he surfaced from his berserker rage, he rediscovered a past he once tried to run from and unveiled a new reality that he'll try to outrun again.
Now, Wolverine returns in the second season of this podcast journey to walk down The Lost Trail. And this time, he isn't alone.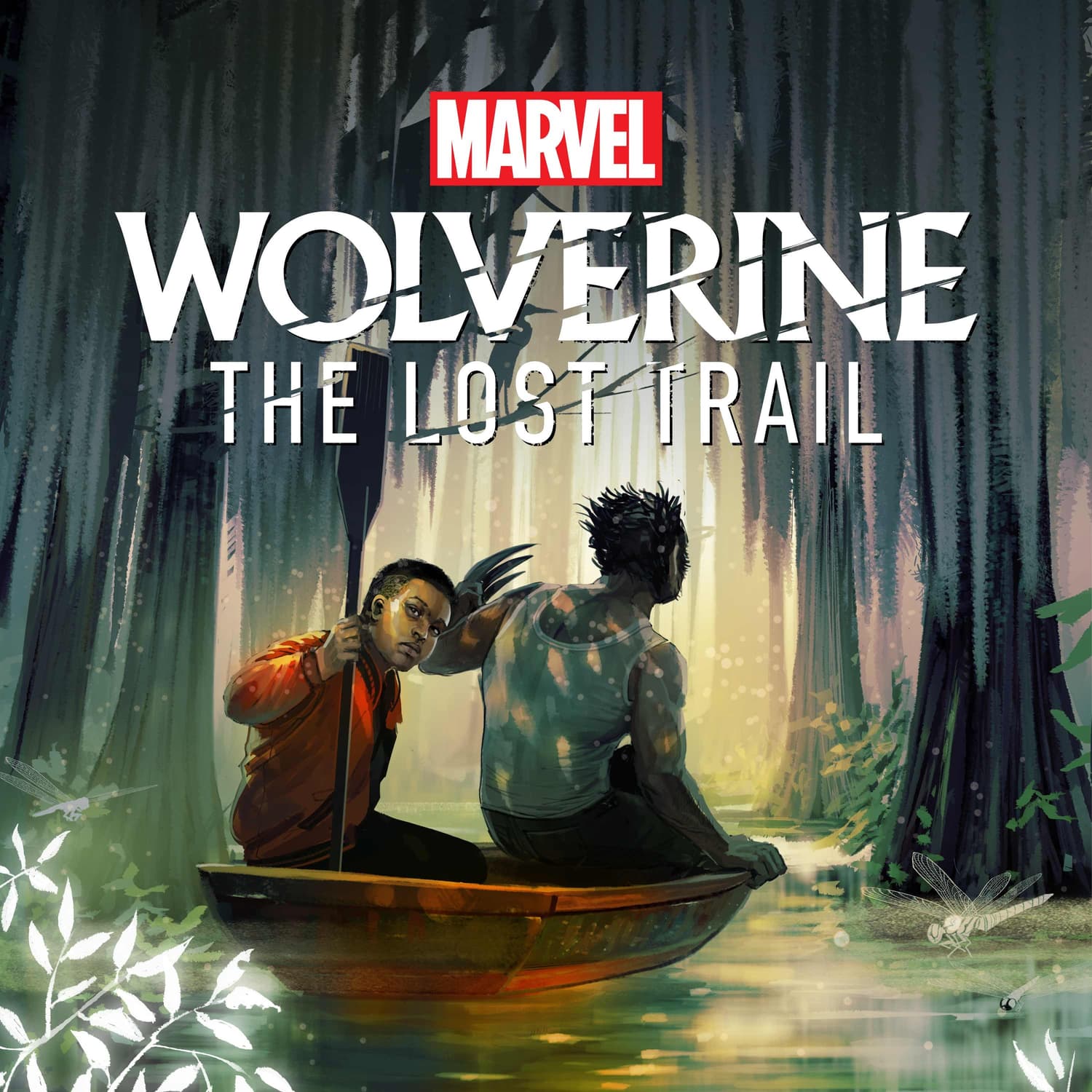 Following the events of Marvel's Wolverine: The Long Night, Marvel's Wolverine: The Lost Trail finds Logan in New Orleans and the Louisiana bayou, searching for redemption. There, he discovers that his ex-lover, Maureen, is nowhere to be found. And she's not the only one missing.
Dozens of humans and mutants have disappeared, including the mother of a teenage boy, Marcus Baptiste. With Weapon X in close pursuit, Logan and Marcus must team up and follow a trail of clues that leads them deep into the gothic heart of the bayou, where they encounter biker gangs, Cajun thieves, and a world of wonders that defies explanation. It is here that they find Greenhaven—a refuge run by a powerful mutant named Jason Wyngarde.
Starting this week, new weekly episodes of Marvel's Wolverine: The Lost Trail are being released for free. Listen to Chapter 1 right now below.
And now listen to Chapter 2—as Logan and Marcus investigate Maureen's apartment, finding a mysterious clue that leads them to an old friend—here.
The Hype Box
Can't-miss news and updates from across the Marvel Universe!