Podcasts
Published June 12, 2019
Listen to 'Marvel's Wolverine: The Lost Trail' for Free Starting July 8
Marvel and Stitcher set the wide release date for Season 2 of the smash-hit Wolverine tale!
Today, Marvel and top podcast listening service and content network Stitcher announced the wide release of the second season of its highly-acclaimed and iHeartRadio Award-winning original podcast series Marvel's Wolverine: The Lost Trail! Beginning July 8, the 10-episode series will be released weekly on all major podcast platforms and devices for audiences worldwide. Subscribers to Stitcher Premium are able to listen to all ten episodes now.
Marvel's Wolverine: The Lost Trail is an epic quest that takes place in the Louisiana bayou. Following the events of Marvel's Wolverine: The Long Night, Logan (Richard Armitage) returns to New Orleans in search of redemption, only to discover that his ex-lover, Maureen is nowhere to be found. And she's not the only one. Dozens of humans and mutants have gone missing, including the mother of a teenage boy, Marcus Baptiste. With Weapon X in close pursuit, Logan and Marcus must team up and follow a trail of clues that leads them deep into the gothic heart of the bayou, where they encounter biker gangs, Cajun thieves and a world of wonders that defies explanation. It is here that they find Greenhaven, a refuge run by a powerful mutant named Jason Wyngarde.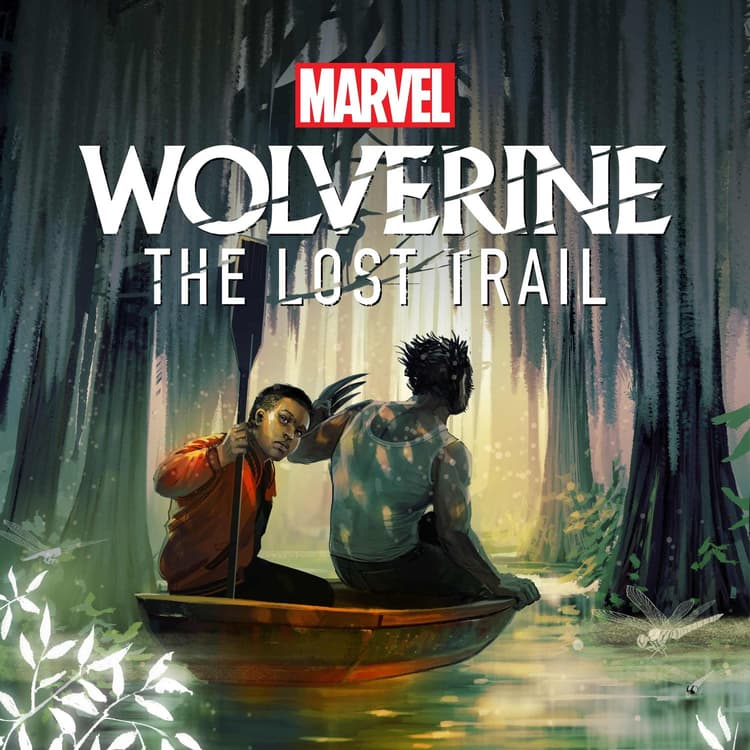 The show's cast includes notable actors Richard Armitage as Wolverine, Bill Irwin as Jason Wyngarde, Bill Heck as Remy LeBeau, Blair Brown as Bonnie Roach, Rachael Holmes as Maureen, and newcomer Rodney Henry as Marcus.
Award-winning comic book author Ben Percy, director Brendan Baker, and associate director Chloe Prasinos will return for the series, produced by Daniel Fink and Chloe Wilson of Marvel and Jenny Radelet Mast of Stitcher.
As Marvel's first-ever scripted podcast, the series has received critical acclaim from around the globe. Called "a masterclass in dramatic realism" by the Financial Times, the show has received universal praise for its story, sound production, voice acting, and its thrilling hybrid of mystery and the larger-scale fantasy of the Marvel Universe. The first season was named as one of the best podcasts of 2018 by Forbes, The Verge, Vulture and TIME.
For more information on Marvel's Wolverine: The Lost Trail, sign up for updates at www.wolverinepodcast.com
The Hype Box
Can't-miss news and updates from across the Marvel Universe!