Podcasts
Published September 5, 2019
'Morbius' Writer Vita Ayala Teams Up with 'Marvel's Voices'
Angélique Roché chats with the writer about the Living Vampire, the X-Men, and more!
Vita Ayala was born into a magical cultural diversity that only exists in New York City. New York is a city full of colorful stories, and (thankfully for Ayala's fans) once home to convenience stores with spinner racks of comics on almost every block.
Ayala initially gravitated towards Marvel when they saw a comic book with Storm (their future imaginary bestie) and Bishop on one of those spinner racks. Like so many fans, Ayala saw in these two prominent characters of color a representation that would get them invested in not only in that book—but the Marvel Universe as a whole.
Nevertheless, they realized early on that the diverse representation that they saw on the streets of Alphabet City in the Lower East Side of Manhattan wasn't necessarily the representation they saw throughout mainstream media. The streets of New York—full of different races, ethnicities, religions, and cultures from around the world—had somehow not made it to the stories they knew and loved. But, inspired by their mother's love of sci-fi, Ayala dove into those stories, finding a place and gifting them with the diversity that so many fans, writers, and artists sought.
"Even mistaken representation can be really important. You see yourself in something and suddenly you believe that you have a place," says Ayala.
Perhaps that belonging—and their love of comics—is why Ayala eventually found themself working in a place surrounded by stories: a local comic book store.
Ayala, who has always had a love for writing, is a self-proclaimed compulsive writer eking out every day, hour, and minute they can to put pen to paper—even before they found the courage to publish or pitch them. They credit that final push to friendship and being encouraged to pitch their writing by fellow scribe Matthew Rosenberg.
I sat down with Ayala to talk about the power of representation, the perspective that different writers can bring to our favorite characters, their new book MORBIUS coming out in November of this year, and why they believe that Klingons are Space Puerto Ricans.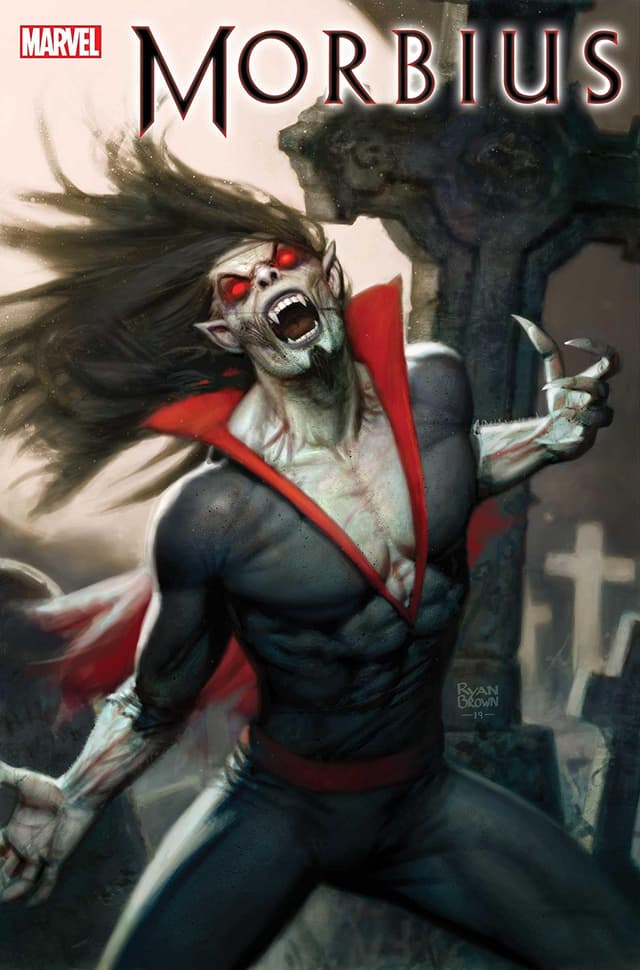 Download this episode of Marvel's Voices from Marvel.com/podcasts and subscribe to the show on Apple Podcasts now!
The Hype Box
Can't-miss news and updates from across the Marvel Universe!