Podcasts
Published November 19, 2019
The MARVELS Podcast Is Now Available on Stitcher Premium
A new perspective on the groundbreaking comic series promises to be a must-listen for Marvel fans!
The MARVELS have arrived! Marvel and Stitcher have released the first episode of MARVELS -- the new fictional podcast series inspired by the landmark comic series of the same name by Kurt Busiek and Alex Ross -- exclusively on Stitcher Premium. The 10-episode series will continue to air weekly on Stitcher Premium and see a wide release across all podcast platforms in spring 2020. Sign up for Stitcher Premium today to listen and use the promo code "FANTASTIC" for a free month.
The series is part of the celebration marking the 25th anniversary of Kurt Busiek and Alex Ross's award-winning four-part comic book MARVELS, which was released to critical acclaim in 1994. Based on MARVELS, this podcast revisits the story of photojournalist Phil Sheldon as he navigates through the chaos caused by the Galactus invasion of New York City and explores what it means to be human in a universe inhabited by Super Heroes. MARVELS takes place in the aftermath of the Fantastic Four's battle with Galactus, high above New York City, for the fate of the world. One intrepid photographer, an ambitious college student, and a cynical journalist embark on an investigation to confirm or debunk one of the most super-powered conspiracy theories of all time.
The show's cast includes Cliff "Method Man" Smith (Wu-Tang Clan, HBO's The Deuce) as Ben Urich, AnnaSophia Robb (Hulu's The Act) as Marcia Hardesty, Ethan Peck (Star Trek: Discovery) as Mr. Fantastic, and Seth Barrish (Showtime's Billions) as Phil Sheldon. Also included in the cast are Louisa Krause as Sue Storm, Jake Hart as Ben Grimm, Ehad Berisha as Johnny Storm, Teo Rapp-Olsson as Peter Parker, and Gabriela Ortega as Charlie Martinez.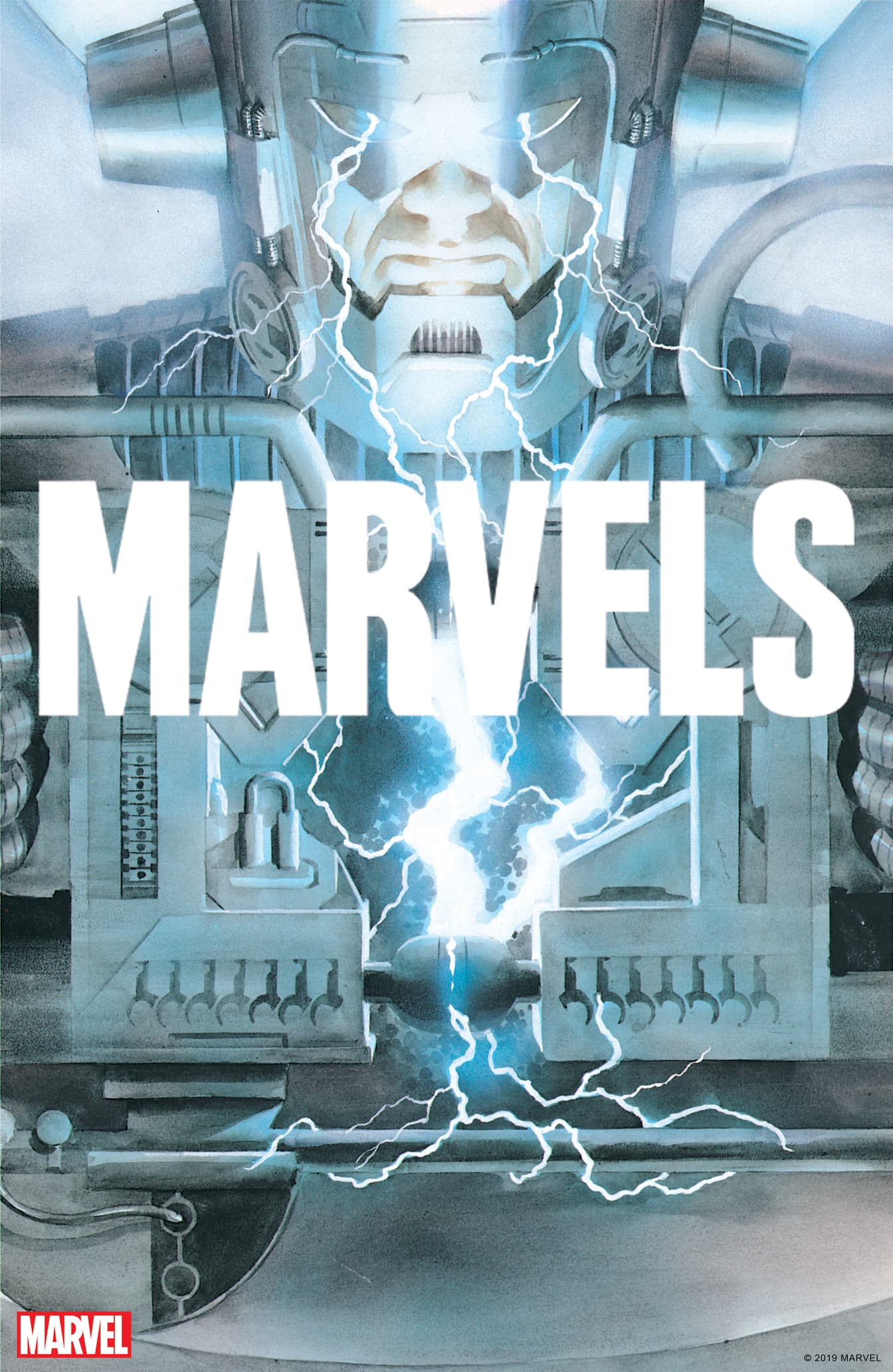 MARVELS is written by Lauren Shippen (The Bright Sessions, The AM Archives) and directed by Paul Bae (The Black Tapes, The Big Loop). Mischa Stanton (The Bright Sessions, LeVar Burton Reads, The AM Archives) oversees sound design. The series is produced by Harry Go and Jennifer Manel of Marvel and T. Square of Stitcher. Marvel.com spoke with several members of the creative team as the series launched:
Paul Bae: "The first Super Hero comics that introduced me as a child to the Marvel universe was the Fantastic Four's "Galactus Trilogy." I poured over those pages, fascinated by this very human family fighting against global annihilation. And though it was confined to the page, I swear I could hear 'So speaks Galactus' ringing in my head. To then be invited by Marvel decades later to direct and give voice to these beings in the Busiek-Ross adaptation of that story is something I could never have imagined happening. And to get to do this with my friends (Lauren Shippen and Mischa Stanton) is just icing on the cosmic cake."
Lauren Shippen: "It was such a joy and honor to get to write such iconic characters as they grapple with one of the biggest events in the Marvel Universe. One of the things I love most about these characters and this world is how grounded it is, even amongst the giant aliens and super-powered people. Getting the chance to focus in on that groundedness -- on how the larger-than-life battles affect everyday people -- was a such a gift. With Paul's direction and Mischa's sound design, the end result is something that is epic and exciting, while still rooted in the humanity of these characters."
Mischa Stanton: "There has never been a podcast that sounds like this before! This show feels every bit as big and epic as a Hollywood blockbuster, while still allowing for the intimate character moments that thrive in audio fiction. And giving these iconic characters new life in a new medium gave us the opportunity to explore sides of them we don't get to see on the page or on the screen. I'm excited to show off just what audio can really do!"
Jennifer Manel: "To celebrate the 25th anniversary of the acclaimed comic book, MARVELS by Kurt Busiek and Alex Ross, we're very excited to release a scripted audio series that focuses on the chapter where the Fantastic Four go up against Galactus. With Kurt's guidance, we've created an original story inspired by a newspaper headline seen in MARVELS. We have put together an amazing cast that have truly embodied these characters. I personally cannot wait for listeners to become immersed in this world where super heroes are part of everyday life and to follow along as our characters seek to make sense of the extraordinary."
Harry Go: "When you read the original MARVELS series, it's the idea of Phil Sheldon looking up in awe at the Marvel heroes and then realizing that their humanity is what makes them amazing that resonates the most. That's the reason why I've loved this story since I was a kid. This scripted audio series aims to remind people of the spirit that Kurt Busiek and Alex Ross infused the original story with. By using a contemporary lens, a re-emerging medium, and innovative voices to tell a new story set in the world of MARVELS, we hope listeners will find themselves looking up at the sky like Phil Sheldon and realizing that they can also be heroes in their own story."
Visit Stitcher to listen to the first episode of MARVELS today! Sign up for Stitcher Premium today to listen and use the promo code "FANTASTIC" for a free month.
Stay tuned to Marvel.com for news about MARVELS and more Marvel news!
The Hype Box
Can't-miss news and updates from across the Marvel Universe!