TV Shows
Published May 9, 2017
Awkward Reunions Abound in New 'Marvel's Agents of S.H.I.E.L.D.' Clips
May & Coulson reconnect as Fitz meets the newly-human Aida!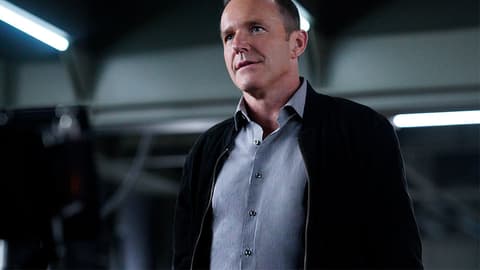 With our Agents out of the Framework, their true selves have to come to terms with everything that happened to them while they were gone from the real world–which will prove easier for some than others!
First, in the clip directly above, the real May and Coulson come face-to-face for the first time in months, and May has some awkward questions about what happened between her LMD and Coulson.
Then, watch below as Fitz struggles to come to terms with his actions inside the Framework while a newly-human Aida experiences life for the first time.
Catch an all-new "Marvel's Agents of S.H.I.E.L.D." Tuesday at 10:00 PM ET on ABC, and keep up to date by following @AgentsofSHIELD on Twitter and "Marvel's Agents of S.H.I.E.L.D."!
The Hype Box
Can't-miss news and updates from across the Marvel Universe!