TV Shows
Published August 5, 2019
It's the Beginning of the End in Brand New 'Legion'
The penultimate episode airs tonight, Monday, August 5 at 10 PM ET/PT on FX! Plus insight from Navid Negahban and Harry Lloyd!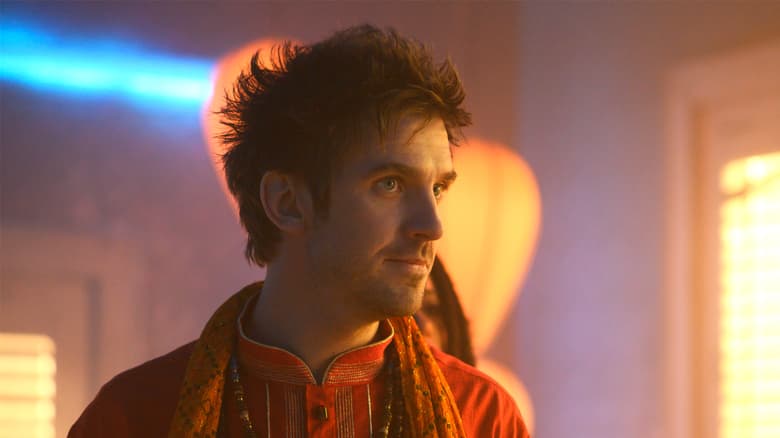 there is not much t  i  m  e  left.
The penultimate episode of Legion, "Chapter 26," is this week, and it's the beginning of the end.
Syd, Cary, and a wounded Kerry, with a replicated time travel bracelet, set down a rabbit hole following David through the Hall of Time.
Traveling back 33 years ago, we'll get to explore Charles Xavier and Amahl Farouk's meeting in Morocco, before their battle.
As we get to witness a young Charles and a young Farouk, David Haller will get to understand what was so important about their battle decades ago, and how that changed the course of his life.
During a set visit earlier this year, we got to talk with Harry Lloyd, who plays Charles Xavier, as he was filming this episode. "[This episode] does mirror the original comic when Charles went to Morocco," shared Lloyd. "It's a massively discombobulating episode because Charles suddenly is now in the realm of someone else with seemingly even greater powers than he. He's constantly waking up in a different place and he feels like he's in a dream."
This episode will gave us a glimpse into the young Amahl Farouk, before he became the Shadow King. "He's a street hustler," revealed Navid Negahban. "He's a hungry street hustler who feels that he has been betrayed by his leaders. And he is a rebel. He's a revolutionary guy. In his mind, he might be a freedom fighter. He wants to come and take over. He wants to come and just take control of his own life. Or take what he thinks that he deserves."
"He's a child, and he's excited and naughty," added Lloyd. "He's playful and mischievous, whereas Farouk is kind of more cynical."
Witness Charles and Amahl's encounter in Morocco tonight at 10 PM ET/PT on FX in a brand new installment of Legion!
You can follow "Legion" on Twitter, Facebook, and Instagram.
The Hype Box
Can't-miss news and updates from across the Marvel Universe!