TV Shows
Published December 28, 2018
Bust Out Your Mix Tapes—What Goes Into Creating the Music of 'Marvel's Runaways' Season 2
Josh Schwartz, Stephanie Savage, and Alex Patsavas are ready to talk tunes!
NOTE: If you haven't watched Season 2 of "Marvel's Runaways," there are unfiltered SPOILERS ahead! 
Subscribe to the podcast at Apple Podcasts.
The Marvel After Show: "Marvel's Runaways" Season 2, the official companion podcast, takes a deep dive into the hit Hulu series and helps you find out more about the episodes and your favorite characters!
How does music color a scene? The score you hear while watching a scene unfold can give great depth to the story. On Episode 4 "The Playlist," hosts Lorraine Cink and Angélique Roché welcome Alex Patsavas (Music Supervisor), Stephanie Savage (Executive Producer and Showrunner), and Josh Schwartz (Executive Producer and Showrunner) as they delve into the music of "Marvel's Runaways."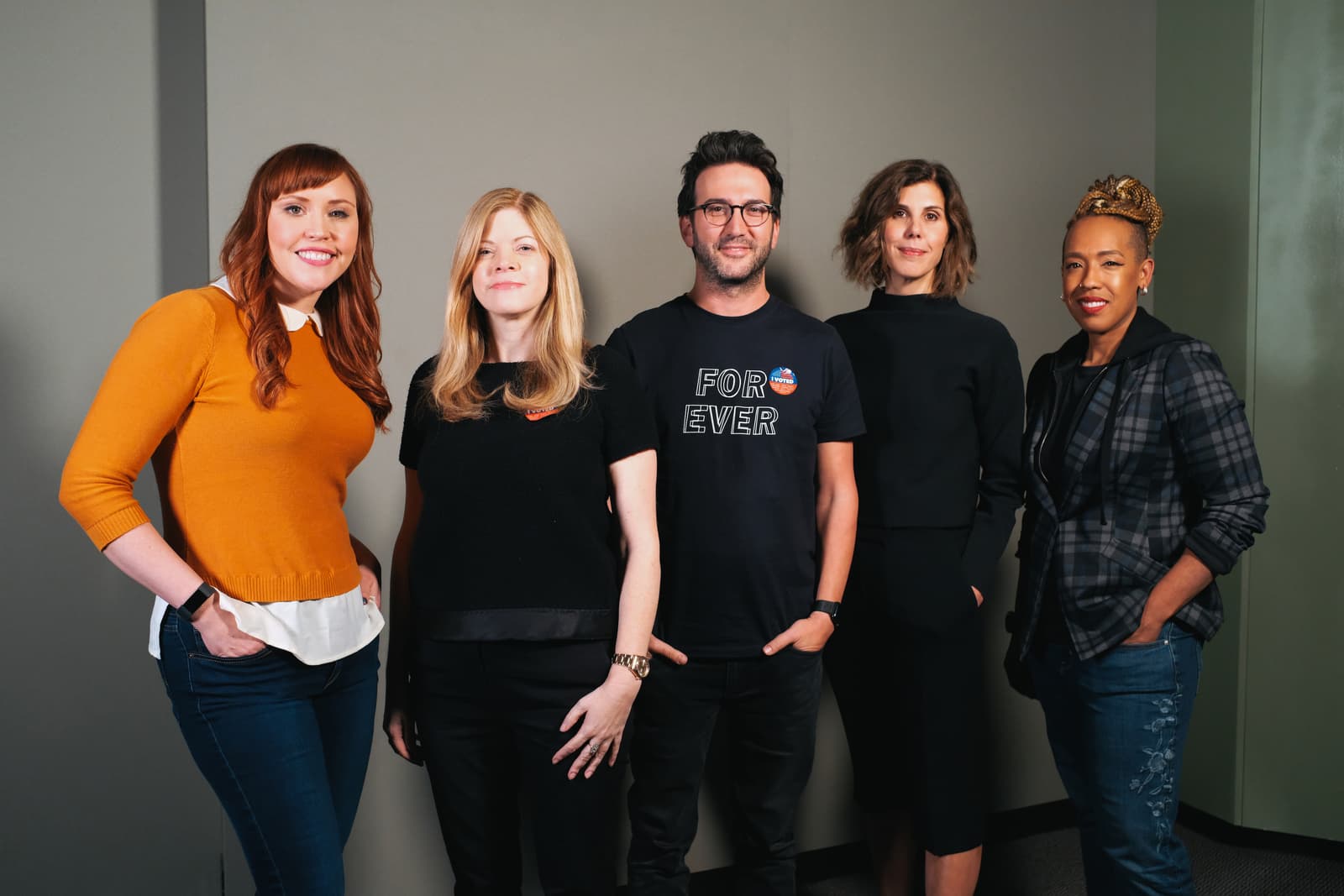 Music is a huge influence on the show; with Los Angeles being the setting and the kids finally on the run, it meant Season 2 had darker musical elements. Sci-fi, youthful, with a heavily female proclivity, the soundtrack helped create an atmosphere and give power to each episode.
To set the visual tone, the showrunners created compilations for each character to get a feel of what kind of music they might listen to and how it would influence them. For Chase, it was music you'd hear on Los Angeles radio station KROQ, while for Karolina, a variation on Christian pop due to the character's link to the Church of Gibborim. Creating a personal soundtrack gave personality to the characters and helped form the ambience for the second season.
The sky's the limit when it comes to music, but the story always has to be the driving force for their choices. Everything from Anderson Paak to Gangnam Style was given a go, and the selection process was so in depth that hundreds of songs ended up not being used. In the end, all of the memorable music was chosen with purpose—to evoke emotion and bring the viewers deeper into the world of the Runaways.
Listen to The Marvel After Show podcast, above, to hear more about how the music of "Marvel's Runaways" Season 2 was chosen. All nine episodes of the official companion podcast, packed with character deep dives, behind-the-scenes secrets, and a look at how the new season relates to the real world, is available for download at Marvel.com/podcasts, Apple Podcasts, Stitcher, and your favorite podcast app.
Stream Season 2 of "Marvel's Runaways" exclusively on Hulu now! If you haven't caught up on Season 1 yet, what are you waiting for - stream it now.
Be sure to follow @MarvelsRunaways on Twitter and like the official "Marvel's Runaways" Facebook page!
The Hype Box
Can't-miss news and updates from across the Marvel Universe!