TV Shows
Published April 3, 2019
Executive Producer Joe Pokaski Talks About the Hero's Journey on 'Marvel's Cloak & Dagger'
Don't miss the two-hour Season 2 premiere this Thursday, April 4!
Teamwork makes the dream work, and viewers will finally get to see Tandy Bowen and Tyrone Johnson in action when Season 2 of "Marvel's Cloak & Dagger" premieres on Freeform later this week.
Marvel.com spoke with executive producer and showrunner Joe Pokaski about these young heroes finding their own way with their newfound powers during WonderCon.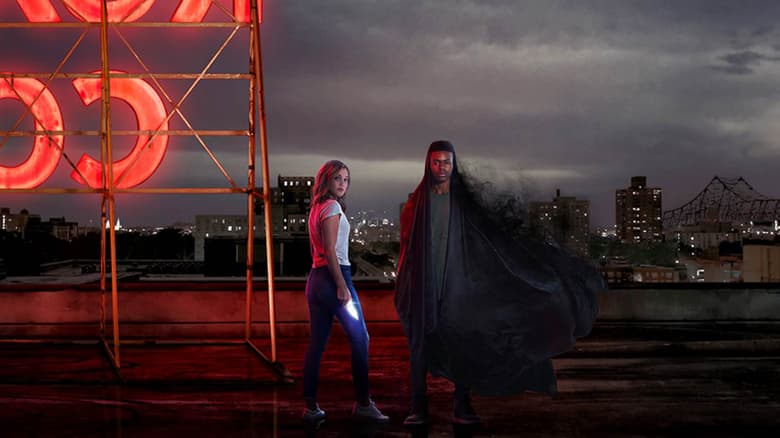 Millennials take a lot of heat. "What we wanted to do in Season 1 was pay tribute to this next generation," said Pokaski. "It's up to them whether they want to save the world or not."
He explained that while the prophecy of the Divine Pairing was supposedly a no-win scenario, the heroes took it upon themselves to change their future. "The ancient prophecy said one of them should die," noted Pokaski. "However, Tandy and Tyrone said 'no,' [making the choice that] both of them should die, breaking the curse."
After an intense first season, what trials and tribulations are in store for the duo now that they're working together? If Season 1 was the call to action, Season 2 has the team discovering what kind of heroes they want to be. "The thing I like doing with Aubrey [Joseph] and Olivia [Holt]—and Tyrone and Tandy—is throwing them into the fire and seeing how they react," exclaimed Pokaski.
Creating a show where teens have to deal with dark, real world issues isn't difficult for Pokaski. "The funny thing is, in a way, it's easier," specified Pokaski. "The more interesting stories are where people don't know what to do. The thing I love about Tandy and Tyrone is that they make mistakes, and they have to get their act together to learn how to control these new powers."
"The coming of age story; it just makes for a more interesting story when you're still figuring yourself out," added Pokaski.
Need a refresher before the premiere of "Marvel's Cloak & Dagger" Season 2 before the premiere this Thursday, April at 8|7c on Freeform?
Stay tuned to Marvel.com for the latest on "Marvel's Cloak & Dagger" and Marvel Television! Be sure to follow @CloakandDagger on Twitter and like the official "Marvel's Cloak & Dagger" Facebook page!
The Hype Box
Can't-miss news and updates from across the Marvel Universe!