TV Shows
Published August 24, 2019
D23 Expo 2019: 'Marvel's Hero Project' Heading to Disney+ On November 12
We've got details on the Marvel New Media non-fiction series!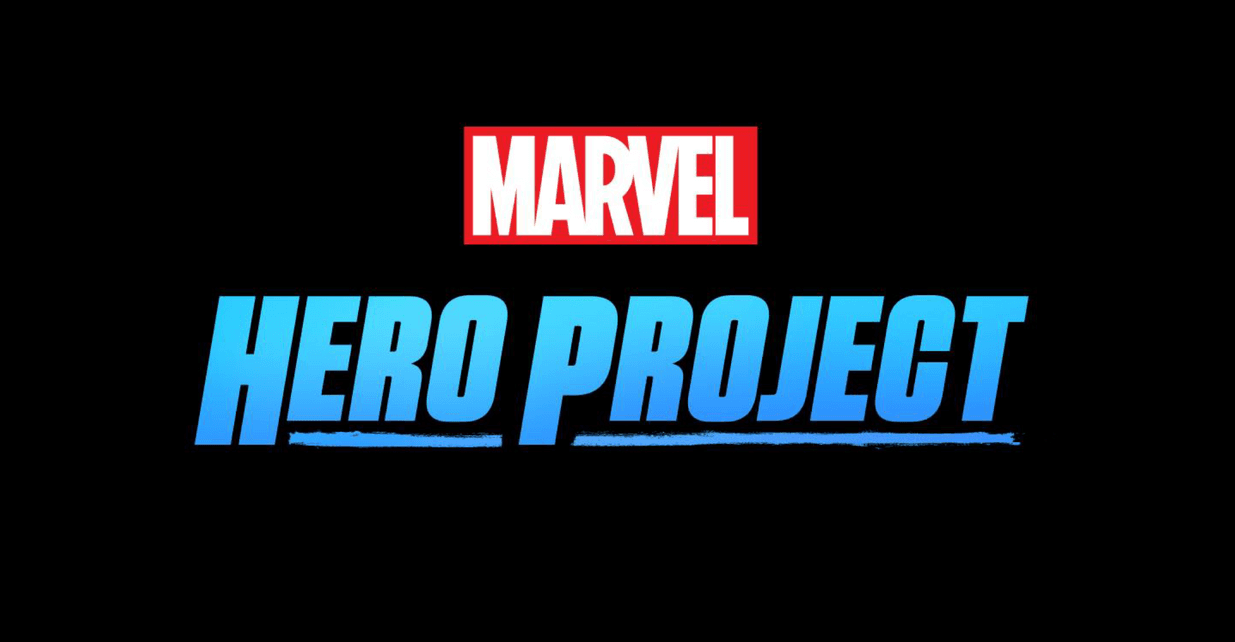 During the D23 Expo, Marvel announced more details on the previously announced non-scripted Marvel's Hero Project series heading to Disney+!
The first-produced non-fiction, unscripted series by Marvel New Media, Marvel's Hero Project, will premiere with the launch of Disney+ on Tuesday, November 12. The remaining episodes will be released weekly on Fridays, starting with Episode 2 on Friday, November 15.
In life, it doesn't take wearing a suit of iron, carrying a mythical hammer or swinging from spider webs to be a real hero. Sometimes the person who can make a positive difference in the world is the person who simply sees a problem and has the passion to find a creative solution. The first of its kind for Marvel Entertainment, the 20-episode series shares the remarkable, positive change several young heroes are making in their own communities across the country. These inspiring kids have dedicated their lives to selfless acts of bravery and kindness, and now, Marvel celebrates them as the true Super Heroes they are by welcoming them into Marvel's Hero Project.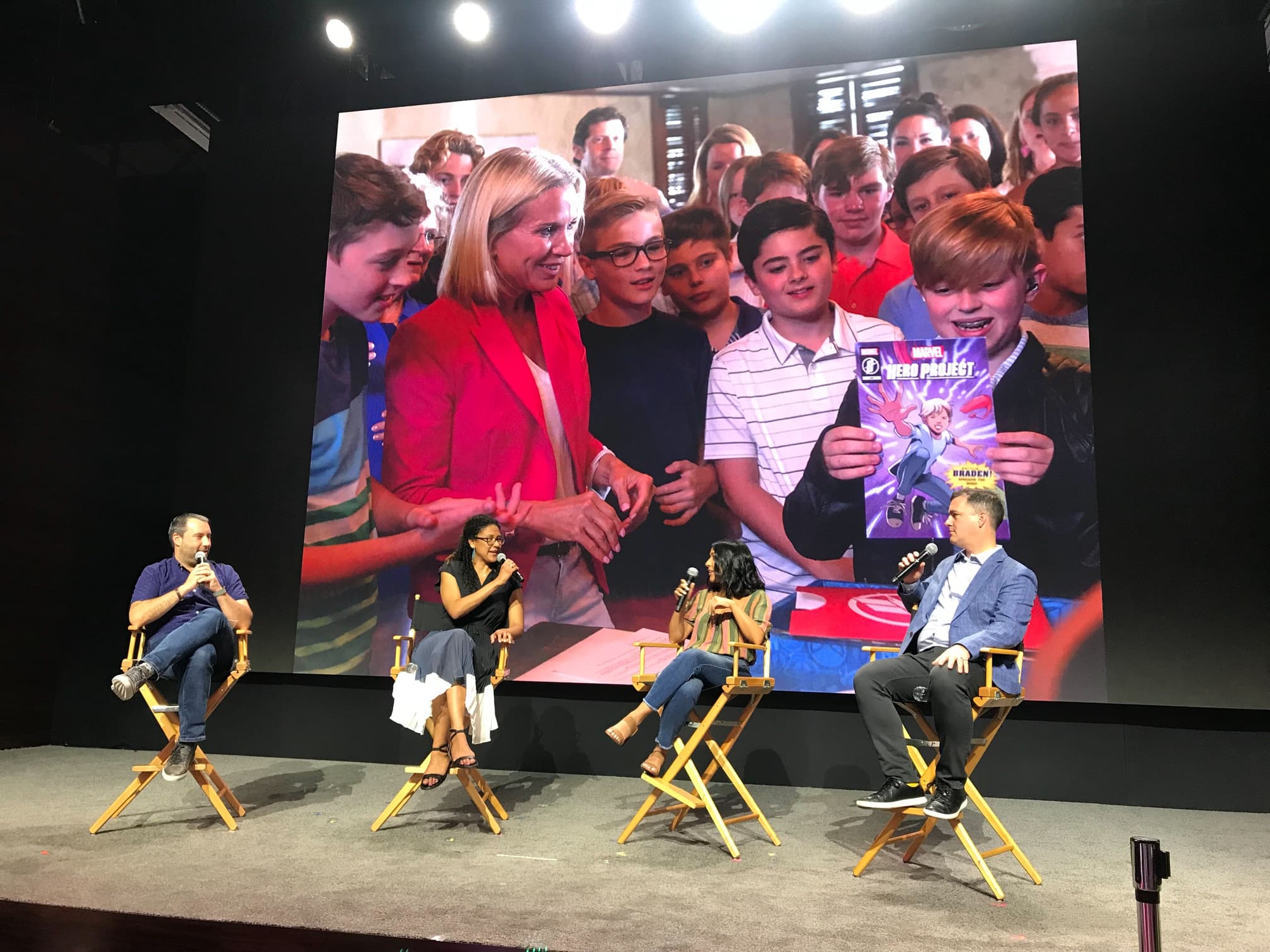 "There's so much of what Marvel is, what it stands for. These kids are changing the world in simple ways. Doing great work, and not letting their age be a deterrent," said series executive producer Sana Amanat. During the panel, the producers all agreed that these stories were important to share on a platform like Disney+ because these individuals embodied the spirit of our Marvel characters in that we can all overcome challenges to do good in the world. Stephen Wacker added, "Taking the story of a normal kid who is living their life and now having them face these hurdles. That's what we do. We find out what all these kids' powers are." These special kids that were highlighted to prove that heroes and inspirations are everywhere around us, and you don't have to have any special powers to become a hero yourself.
The series will tackle subjects such as Hailey who helps loved ones with Alzheimer's make connections through puzzles to a young boy who grows an urban garden to feed the hungry despite his own family's financial hardships. Sarah Amos, series producer shared on the panel, "Anyone can watch this show and feel like they can go out and do something. It helps families talk about difficult issues."
Before wrapping up the panel, the creatives behind the series revealed that not only will each young Hero will receive their very own personalized comic book starring them. Steve Wacker explained, "Marvel Comics is the heart of what we do, and to see yourself on one of those covers is truly one of the coolest surprise for these kids." And viewers can expect some very special guests surprising them as well. Sana Amanat added about the kids featured on the show, "They are truly Marvel Super Heroes now, and they deserve to be." 
Marvel's Hero Project is produced by Marvel New Media in partnership with Maggievision Productions. Executive Produced by Sana Amanat, Sarah Amos, Joe Quesada, Shane Rahmani, Stephen Wacker, and Liza Wyles for Marvel and Maura Mandt and John Hirsch for MaggieVision Productions.
Disney+ launches on November 12. Be sure to follow @Marvel and @DisneyPlus for more.
Stay tuned to Marvel.com and follow all the D23 News.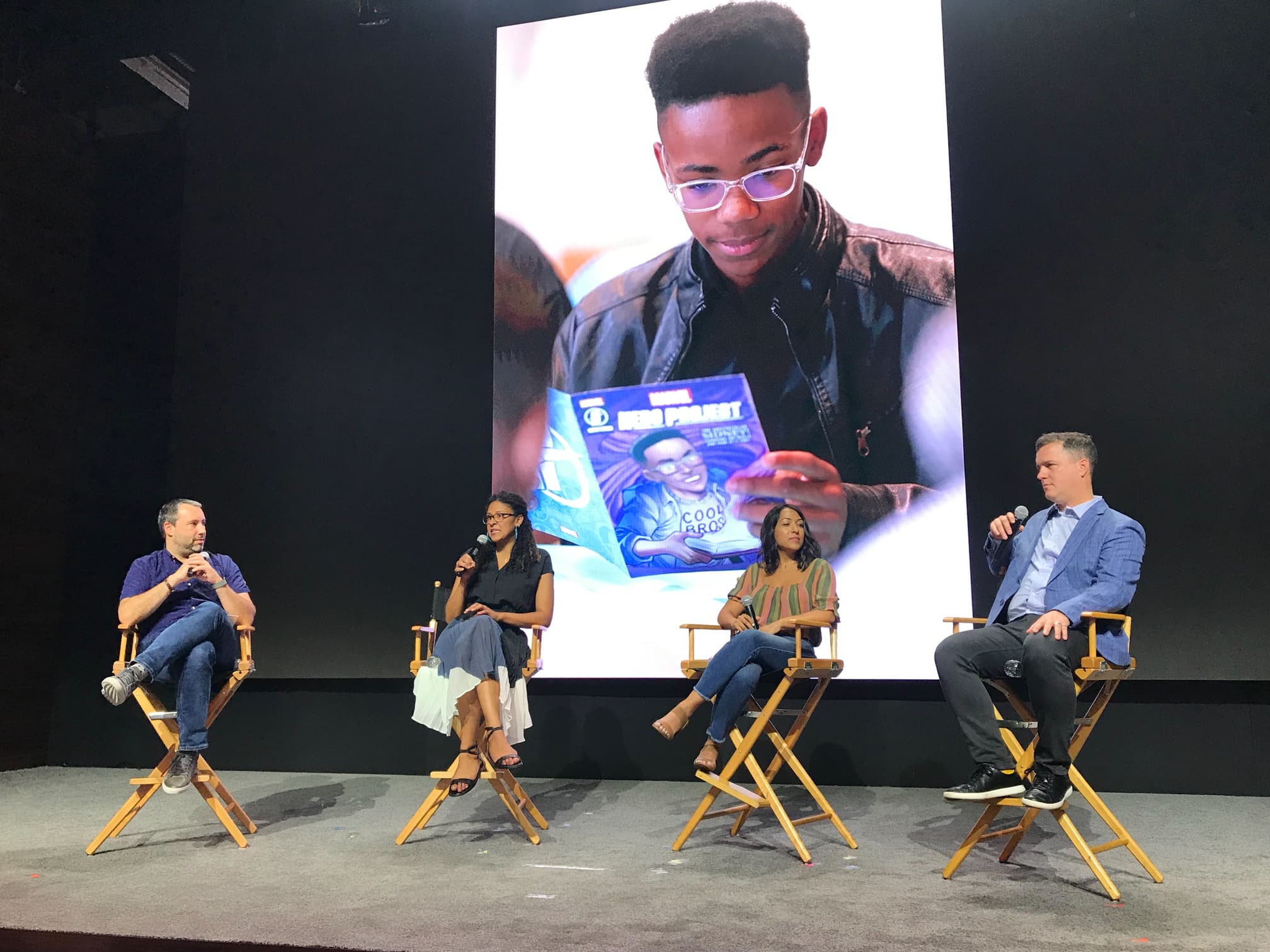 The Hype Box
Can't-miss news and updates from across the Marvel Universe!