TV Shows
Published July 22, 2019
David Wages War in Brand New 'Legion' Chapter
A new episode airs tonight, Monday, July 22 at 10 PM ET/PT on FX!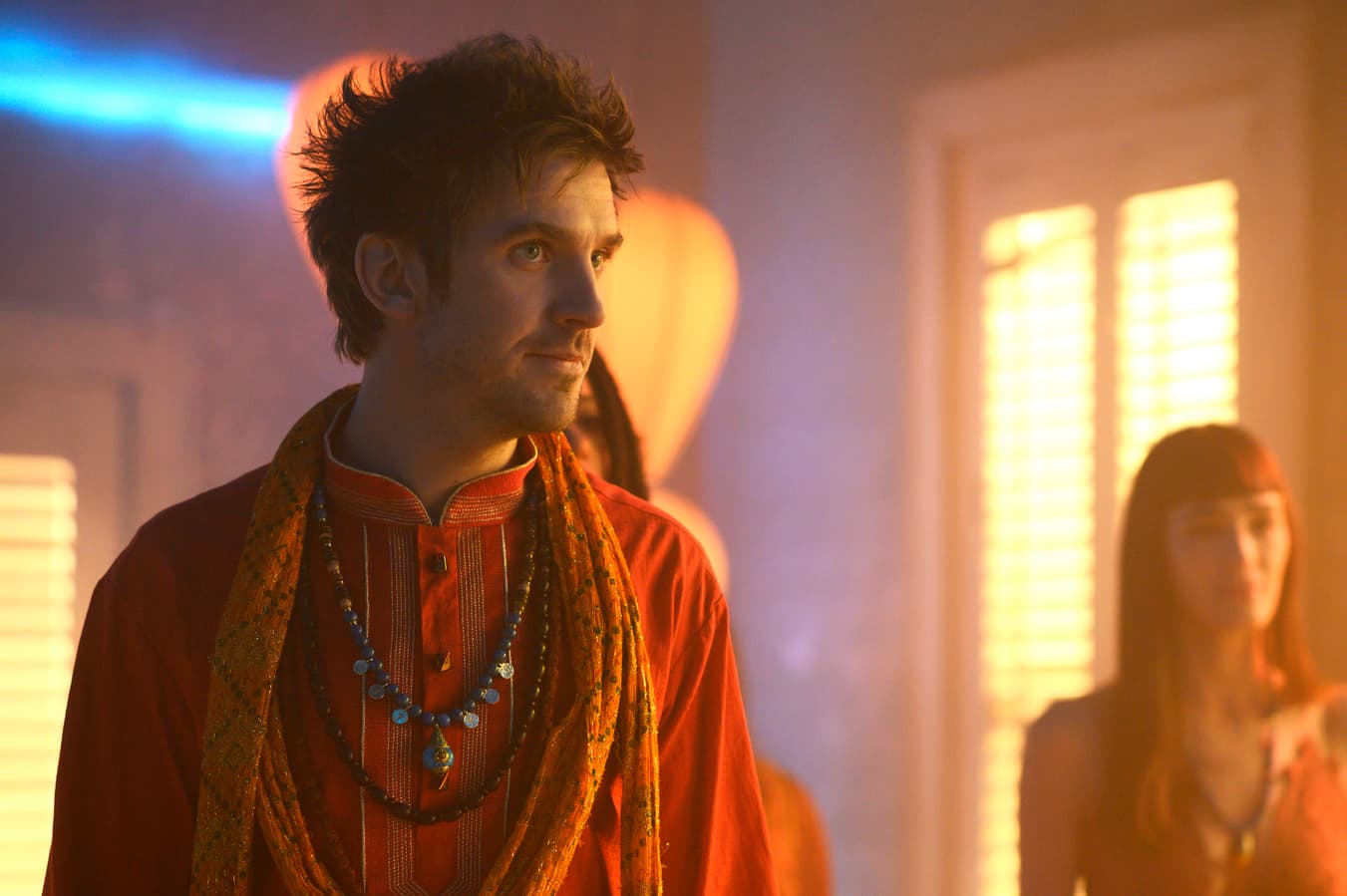 Will David get his do-over?
The future belongs to those who are willing to go back and fix it. In tonight's brand new episode of Legion, "Chapter 24," David Haller wages war.
Picking up directly from last week's "Chapter 23," David is on a mission to get Switch back and, in turn, wages a war with D3. However, as learned, the Time Eaters are what's going to destroy the world; Ptonomy determines that will happen in 3 years, 2 months, 9 days.
In the sneak peek above, David believes "when the past changes, then the future, it disappears." When it all goes according to plan, everyone gets a do-over. David's messing with time brings the Time Eaters into play, allowing them to destroy parts of the timeline.
In his noncommittal response to Syd's "Did you kill everyone?," expect to find Syd and all of D3 on high alert.
How successful will David be with the Time Eaters closing in, with Lenny in full grief following the loss of her daughter Violet, and with D3 determined to not let David destroy the world?
Find out tonight at 10 PM ET/PT on FX in a brand new installment as we inch towards Legion's final chapter!
You can follow "Legion" on Twitter, Facebook, and Instagram.
The Hype Box
Can't-miss news and updates from across the Marvel Universe!