TV Shows
Published April 7, 2021
'The Falcon and The Winter Soldier' Brings Madripoor to Life
Anthony Mackie and the filmmakers dish on the locale of the latest episode, streaming on Disney+ now!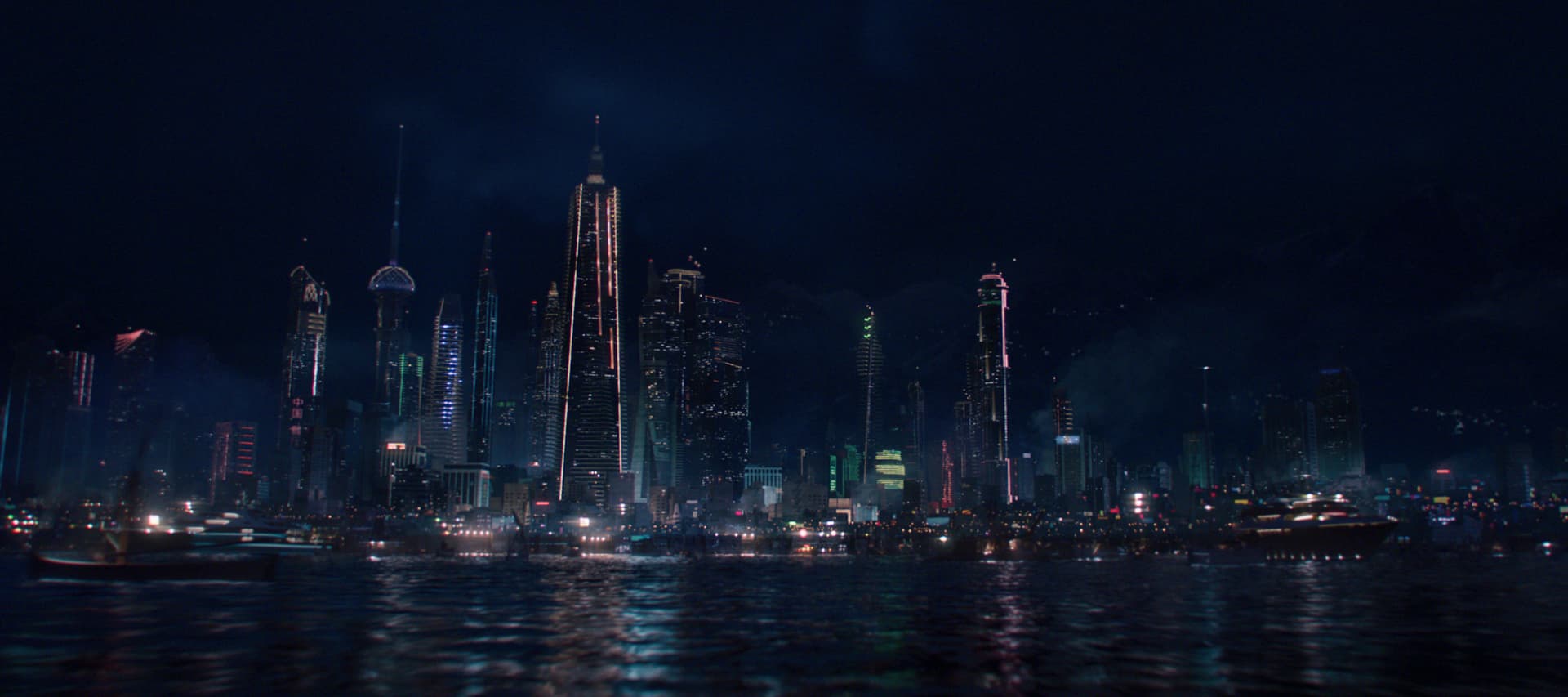 The world of Madripoor is introduced in the latest episode of Marvel Studios' The Falcon and The Winter Soldier, "Power Broker."
The lawless nation of Madripoor, known to ardent Marvel Comics readers, is an island in the Indonesian archipelago. Populated by criminals and villains, the sketchiest of sketchy characters seek refuge in Madripoor since it's the only place that does not allow criminal extradition within its borders. As Zemo advised Sam Wilson and Bucky Barnes after the trio's arrival, Madripoor, which is divided between Hightown and Lowtown, requires them to maintain their cover – their livelihood depends on it.
Along with speaking to series star Anthony Mackie (Sam Wilson/Falcon), Marvel.com had the opportunity to speak to series director Kari Skogland, head writer Malcolm Spellman, and co-executive producer Zoie Nagelhout about bringing this infamous land to life.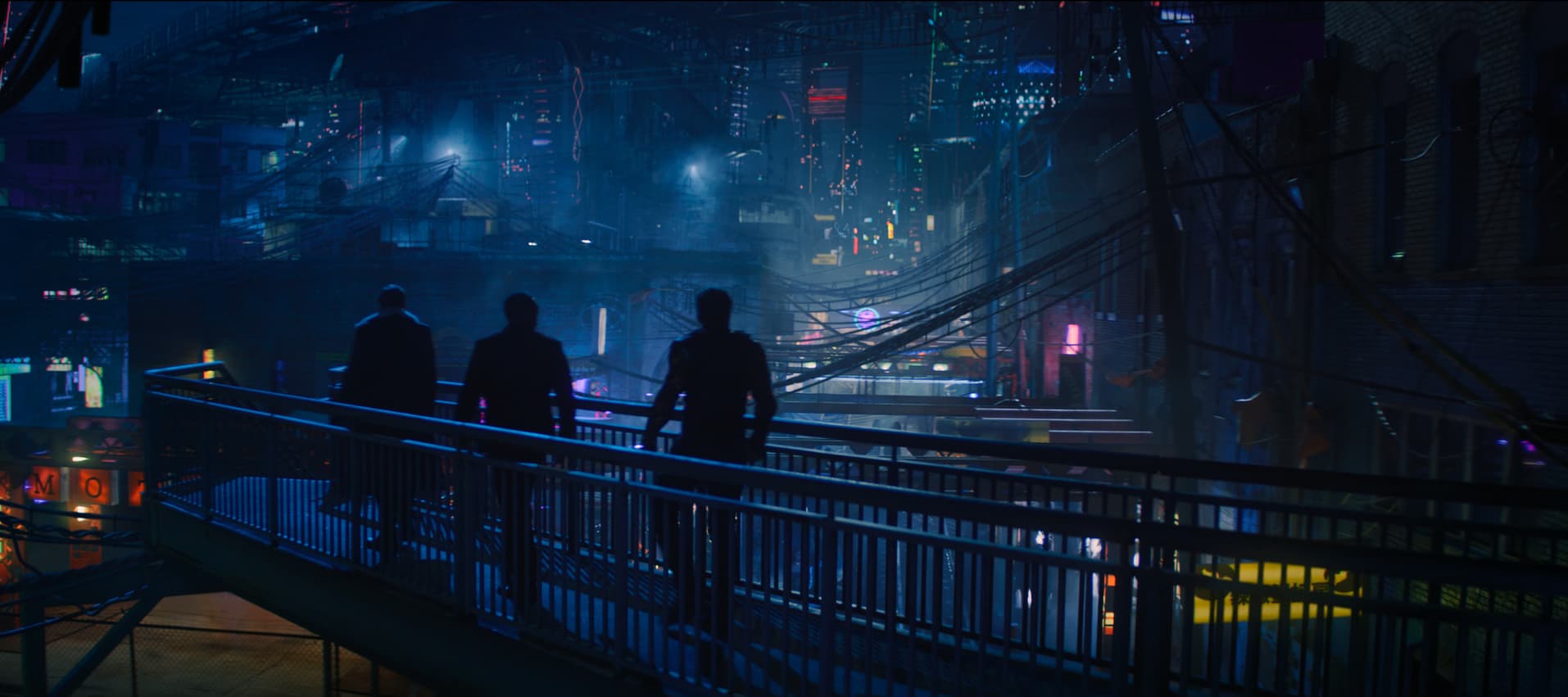 "Madripoor was pretty badass," lauded Mackie. "It was great. It was funny because when we shot it, [Sam and Bucky] were with Zemo…you get to learn the ins and outs. The more time Sam spends with Bucky and Zemo, the more he learns about what their relationship is. It gets tricky because all of it, to Sam, is a time bomb just waiting to explode."
"Madripoor's an uneasy territory for Sam," continued Mackie. "He's looking around, but he's also watching Zemo to make sure that Bucky does not go Winter Soldier again. How did we get into this and how do we get out of this safely? Zemo could really mess it up pretty easily."
Spellman was stoked at the opportunity to introduce Madripoor to the Marvel Cinematic Universe, revealing, "We flipped [out] when it happened. All the writers geeked out the way the fans will."
Spellman continued, "This is what I love about the way Marvel builds this universe. Kevin Feige, Nate Moore, Zoie Nagelhout, and all those guys have such a command over both the comic lore and MCU lore. They let you just create scenarios and whether you're pulling characters from Marvel or creating your own character, they let you play with that in the most natural intuitive way, and then they see what can open up and connect to connect the universe."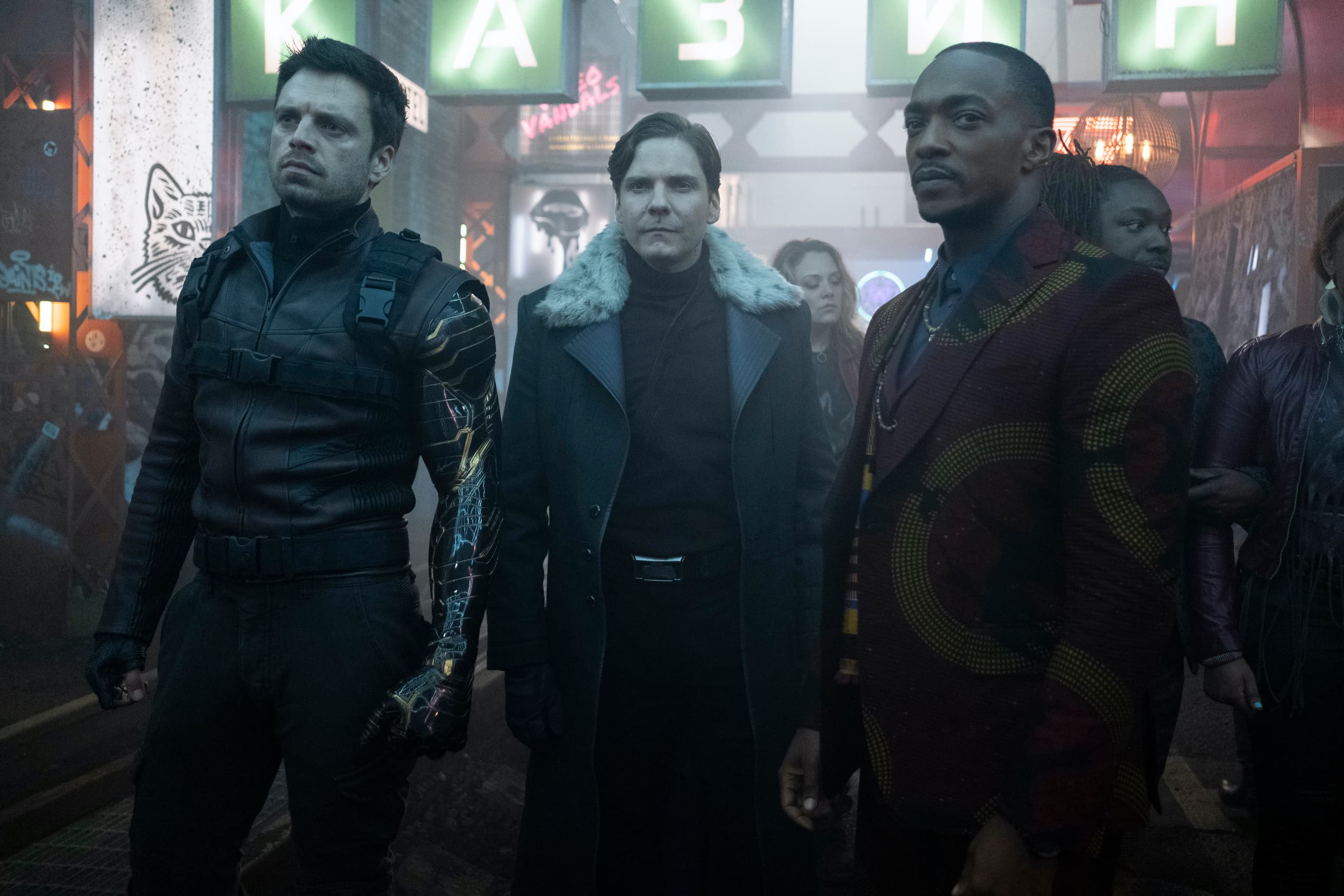 As for the complexity and nuance of the criminal safe haven, Skogland shared, "We wanted to give Madripoor its own individual idea space, signature place. I wanted it to be somewhere both exotic and a bit familiar but off-grid; to have a real street feel but be quite colorful and eye-popping."
Eagle-eyed Marvel fans will instantly recognize the Princess Bar and heavily featured Brass Monkey.  "It was more like a street bar," Skogland explained. "So you really felt the sense of this place emerging out of the bricks of the place that we start at, which is the bridge. We drew on a bunch of different realities and locations and put them all into its own box."
"It's incredible we got to be the ones to introduce Madripoor," praised Nagelhout, "Part of the goal of every project is how are we are expanding this corner of the MCU, how are we making the sandbox of the Marvel Universe feel bigger," before teasing, "Ideally, there are many more untold stories to be had."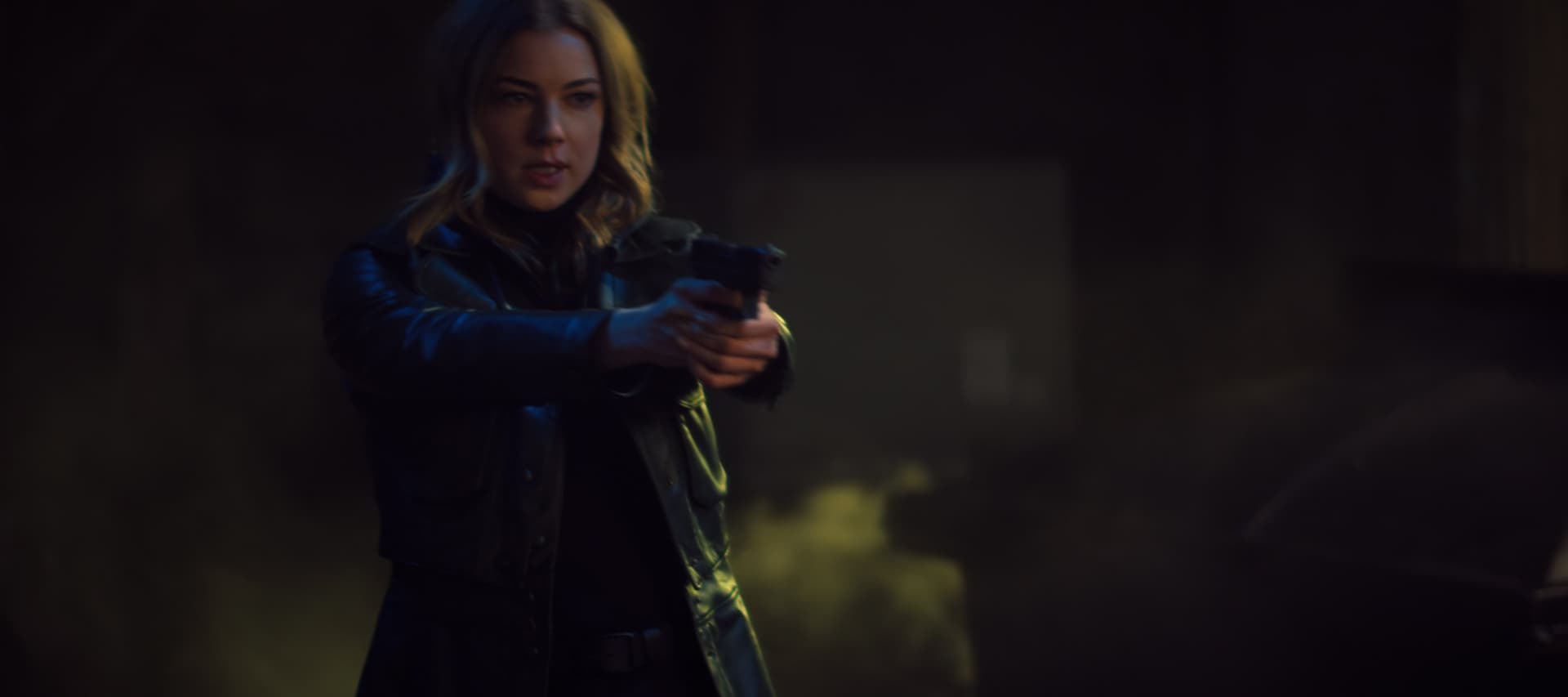 "This was a big part of bringing Madripoor in, to see Sam and Bucky plopped into a new environment that they may feel uncomfortable in, like fish out of water," revealed Nagelhout on how Madripoor adds to the story they're telling, as well as marking the return of Sharon Carter. "We knew if we were going to bring Sharon Carter back, we had to find her in a new light. We hadn't seen her in a few years since she put her neck out to help the guys in Civil War. So it was really interesting to meet her in her life [in Madripoor]."
Marvel Studios' The Falcon and The Winter Soldier is now streaming exclusively on Disney+!
Want more 'The Falcon and The Winter Soldier'? Follow the series on Facebook, Twitter, and Instagram!
Stay tuned to Marvel.com for more details! And be sure to follow Marvel on Facebook, Twitter, and Instagram. 
Looking for more Marvel movies and shows to stream? Check out everything on Disney+, Hulu, and ESPN+ right here, and where to find all your favorite Super Heroes right here. Sign up for Disney+ and start streaming now! 
The Hype Box
Can't-miss news and updates from across the Marvel Universe!