TV Shows
Published October 10, 2018
Gregg Sulkin on Chase and His Friends' Severe Situation in 'Marvel's Runaways' Season 2
Plus, how Chase & Gert's relationship is going in Season 2, debuting December 21 on Hulu.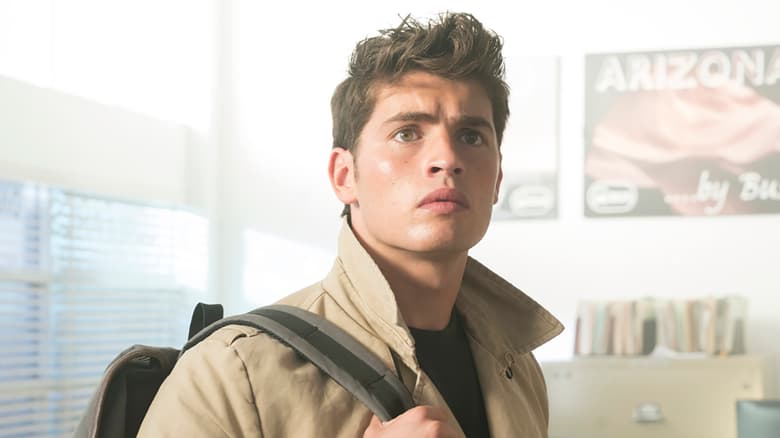 The cast of "Marvel's Runaways" were at New York Comic Con this past weekend for a panel discussion about the series, along with the surprise debut of the entire first episode of Season 2, which debuts December 21 on Hulu. 
Marvel.com spoke to Gregg Sulkin at NYCC about Chase's approach as he and his friends go on the run this season, along with how he and Gert are getting along now that they've begun a romantic relationship. 
Marvel.com: For Chase, what are some of his personal goals this season as they set out on this new journey?
Gregg Sulkin: Well I think the first one is protect the group, protect the Runaways. They're on the run and the first call of duty is find somewhere safe, find a good hideout and then reassess the situation. So once they do that in the show, they go on this journey and battle with themselves and their mentality, which is "Are we doing the right thing here? Are we in over our heads?" What's happened is severe. It's not like someone has stolen something out of a candy shop. The parents are not doing wonderful things. It's up to six kids who are not really best friends, who are estranged friends, to band together and save not just themselves but humanity in a way. 
Marvel.com: Chase and Gert embarked on the beginning of this tentative relationship last season. Considering the high pressure situation they're under, how are they juggling all of that as we begin here?
Gregg Sulkin: I think that's what's fun about the season is you do see Chase and Gert figure out how to be in a relationship on the run, which isn't normal. It's not like they have a mentor to go to and ask advice. It's not the norm at all and they're teenagers and it's very tough to be in a relationship as a teenager anyway and so there's beauty in the relationship and it's also very confusing. They're living together. They're trying to solve this together. They're in each other's company for 24 hours a day. And as a result, humans get annoyed with each other. They're with each other 24/7. So with Chase and Gert, you're going to see some ups and downs throughout Season 2.   
Marvel.com: What was it like for you to see how intricate the new set for the Hostel is?
Gregg Sulkin: It's a very humbling moment as an actor. You go to set, you walk on the Paramount lot, you're on a Marvel show and your set is incredibly well built. No expense was spared on that set and you feel it. I was honored to be on this show and to go to work in the Hostel. It was impressive. But it's extremely dusty though! [Laughs] But overall, onscreen it looks great. There's one episode in particular where we spice up the Hostel a little bit and I think fans are going to love that. 
The Hype Box
Can't-miss news and updates from across the Marvel Universe!