TV Shows
Published August 7, 2019
Harry Lloyd Explains Charles Xavier's Relationship with David Haller on 'Legion'
Don't miss the 'Legion' series finale Monday, August 12 on FX!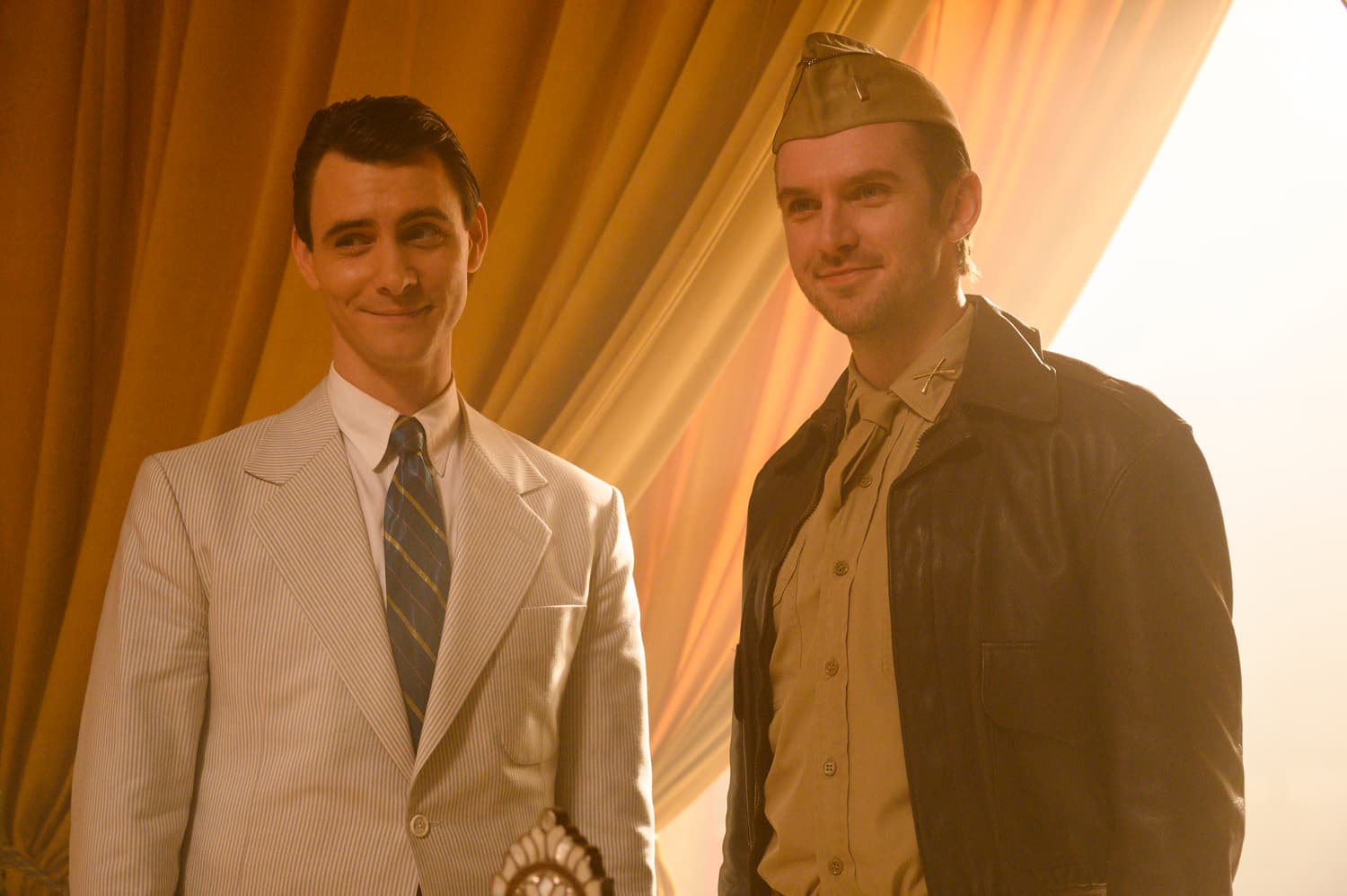 The penultimate episode of Legion this week took us to the beginning of the end.
Actor Harry Lloyd returned allowing viewers to have a deeper understanding of the young Charles Xavier, which bares no resemblance to the man many are familiar with in the live action film universe.
During an intimate set visit earlier this year, executive producer Lauren Shuler shared, "He brings more of a vulnerability and a naiveness in the way that Charles might've been. It keeps the legacy going — within the canon — to show a young, naive, just-finding-his-powers Charles."
In "Chapter 26," David Haller pushes Switch to the last of her abilities so he can meet his father ahead of his encounter with Amahl Farouk in Morocco.
David gets to learn the type of man his father is. "He's actually a young man, and he's been thrown into his own story before he's ready because of what's happening in the future with David," explained Lloyd. "He's actually kind of quite lost for most of it. So to play someone who is normally quite grounded and thoughtful and deliberate in his actions, to see him before he gets there, as it were, to see him as a young man and confused and doubtful, and exploring his own powers. It's his first time ever on the astral plane." In fact, it's Farouk who teaches Charles how to gain access to the astral realm.
"It's a massively discombobulating episode," revealed Lloyd. "Charles suddenly is now in the realm of someone else with seemingly even greater powers than he.... It's almost like he's in a dream, and I found this Charles, who was quite composed in Episode 3 suddenly becoming more like his son in terms of how he's reacting to baffling situations."
David struggles to keep his self-importance and personalities at bay. However, the empathetic Charles is shocked at how dismissive David is towards the spent Switch. How does Charles react to the arrival of this traveler who claims to be just like him?
"Very quickly Charles learns about the reality of the life his son has had," exclaimed Lloyd. "Ever since he was given up for adoption. And the miserable life he's had in mental institutions, in causing death and dealing with his powers.... He's just massively guilty. It's very emotional for him. And he's still just dealing with the joy of having a baby. He doesn't actually know yet how to be a father or take responsibility for his son yet.  I think that's his kind of journey; Episode 7 is Charles taking responsibility and being like 'yeah okay, even though I haven't done it yet, I do take responsibility for this mistake that I made trying to save him and actually exposed him to this danger. So therefore I will help you.' And then by the end, going into the final episode, they're now a team."
The end of the end is next week. Don't miss the series finale of Legion on Monday, August 12 at 10 PM ET/PT on FX!
You can follow "Legion" on Twitter, Facebook, and Instagram.
The Hype Box
Can't-miss news and updates from across the Marvel Universe!