TV Shows
Published February 12, 2020
Exclusive Debut of All-New Hasbro Bend & Flex Short 'Shield of Screams' to Premiere February 21 on Marvel HQ
Marvel HQ to showcase fan-favorite Marvel content for Black History Month and the Best of Avengers takeover!
Marvel fans can tune in for exciting content celebrating Black History Month on Marvel HQ YouTube featuring Super Hero favorites including Black Panther and Shuri in the two-time NAACP Image Award-nominated season of Marvel's Avengers: Black Panther's Quest, Miles Morales in the hugely popular Marvel Super Hero Adventures shorts, and Patriot and Ironheart in Marvel Rising. This thrilling collection of animated videos highlights heroes of African descent that have long been an integral part of the Marvel universe!
Starting February 12 through February 19, fans can check out a special Marvel HQ YouTube takeover: Best of Avengers! Featuring full-length episodes from the second season of Marvel's Avengers Assemble that follow the Avengers as they try to stop Thanos from using the Infinity Stones to cause titanic levels of devastation.
Coming to Marvel HQ YouTube is the second installment of Bend & Flex, a Marvel and Hasbro animated short collaborative series featuring bendable, flexible Marvel-inspired action figures! The newest episode "Shield of Screams," which premieres February 21, sees Captain America pleasantly surprised when Spider-Man bakes him some patriotic cupcakes. But their treat is interrupted when Venom breaks in and steals Cap's shield, leading to an epic chase through Avengers Tower!
"The Panther and the Wolf"
Black Panther has just pinned down his fugitive adoptive brother, White Wolf, when he discovers that Shadow Council member M'Baku and his gang are hunting his brother too, leading to an epic battle between the King of Wakanda and the henchmen.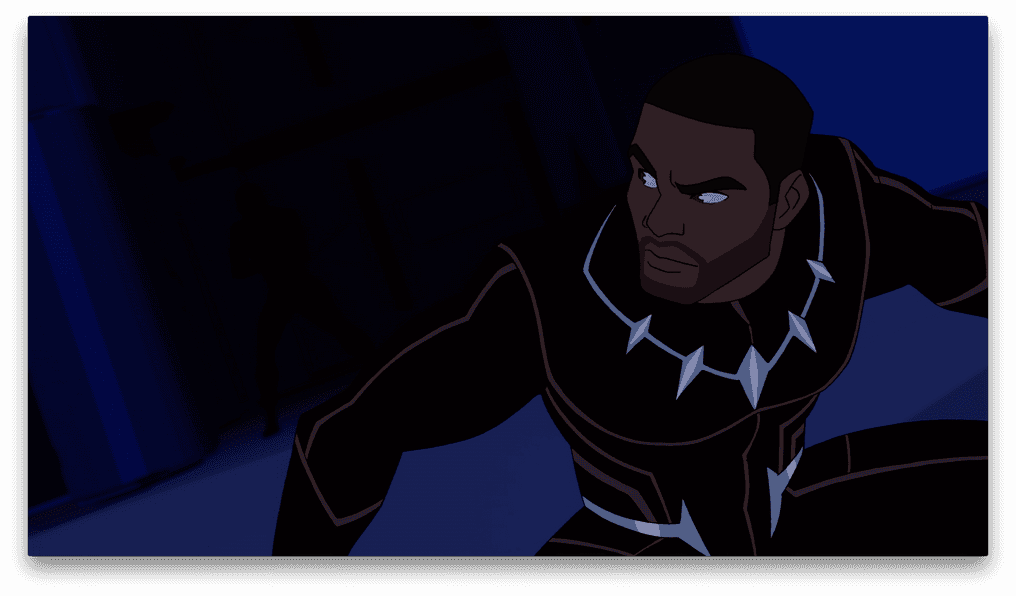 "The Zemo Sanction"
Black Panther and Baron Zemo form a reluctant alliance when vicious Tiger Shark bursts onto the scene, determined to steal valuable intel for the Shadow Council. Meanwhile, Shuri takes down an enemy airship… with some unintended consequences.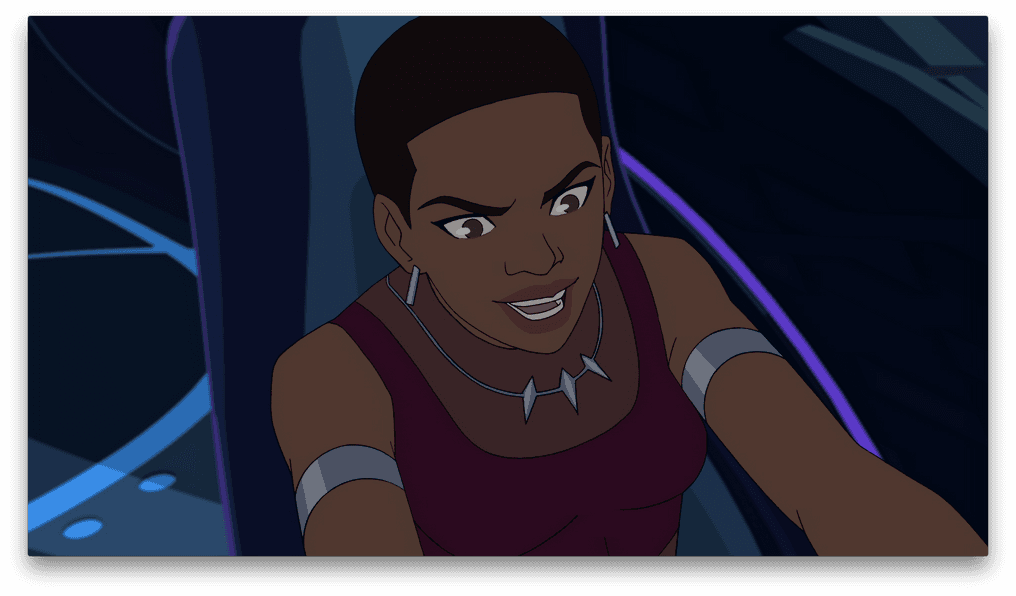 "Mists of Attilan"
In the Inhuman city of Attilan, Black Panther and Ms. Marvel fight a shape-shifting Shadow Council spy named Princess Zanda and stop her from stealing the key to a powerful, ancient weapon.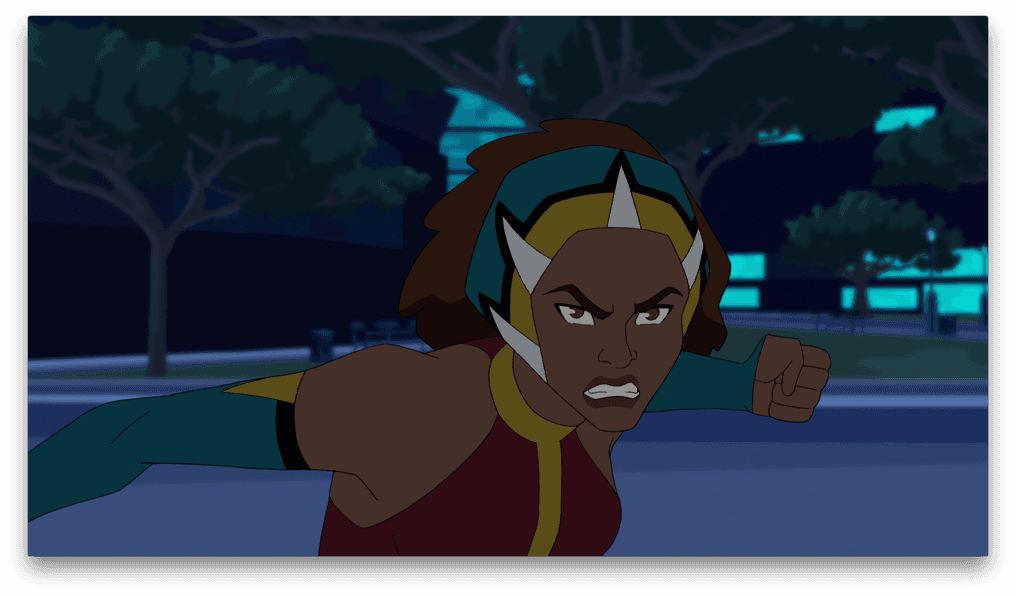 "T'Challa Royale"
At a lab in an active volcano, Black Panther finally faces the Wakandan traitor, Killmonger, who is determined to take the throne from T'Challa. The ruthless Killmonger is prepared to destroy anyone in order to claim the crown.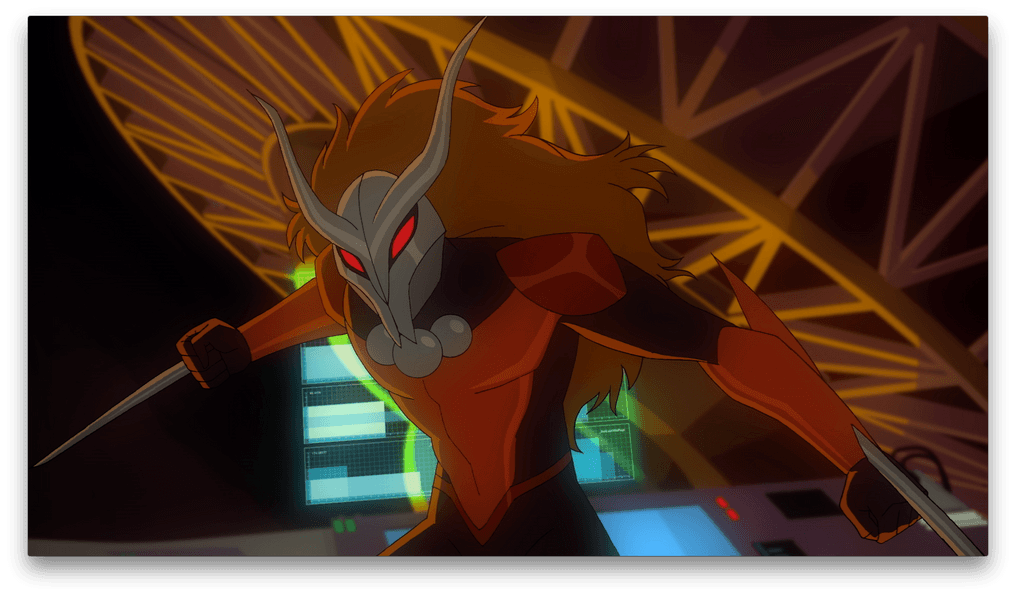 Marvel's Avengers Assemble, "The Arsenal"
When Red Skull comes crashing to Earth with a fleet of alien ships chasing him, the Avengers learn there's a villain in their midst a thousand times more dangerous than the Cabal ever was: THANOS! Earth's Mightiest Heroes are forced to face the fact they're big fish in a small pond - and this new villain wants to conquer the entire ocean.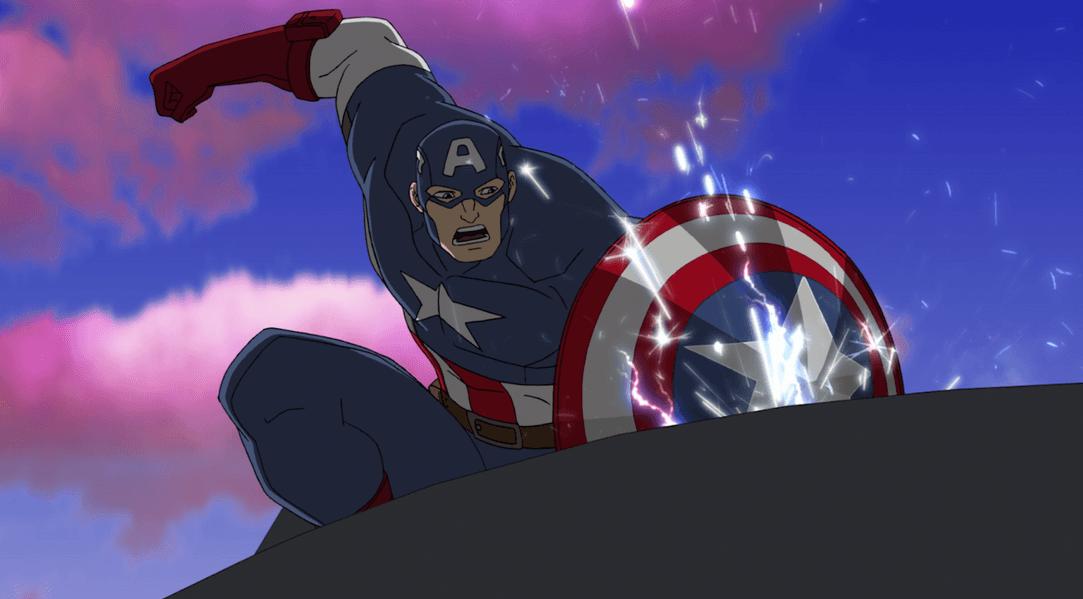 Marvel's Avengers Assemble, "Thanos Rising"
With the help of Arsenal, a robot created by Howard Stark for Tony, the Avengers must stop Thanos from gaining the Power Stone - an energy force so powerful, if in the wrong hands could cause mass destruction!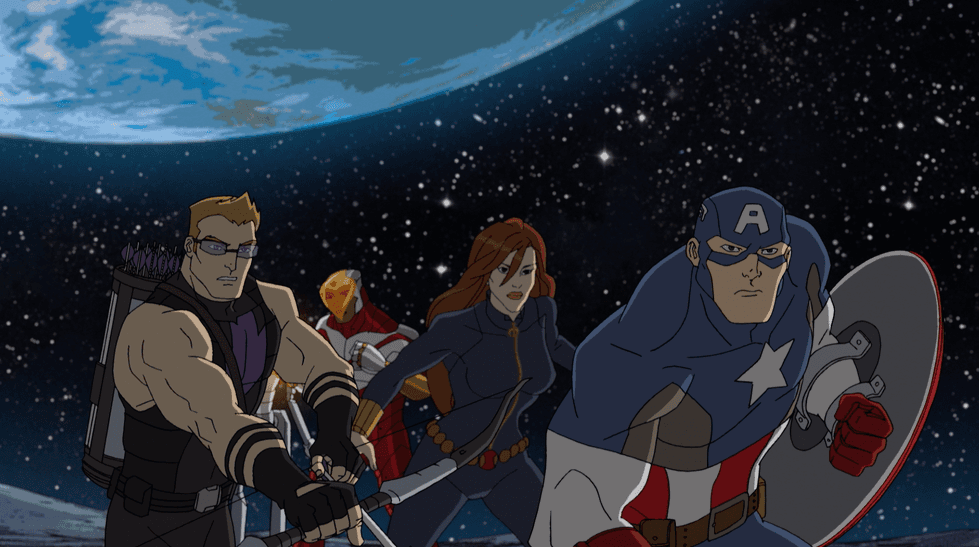 Marvel's Avengers Assemble, "Thanos Triumphant"
With the power and might of all five Infinity Stones finally in his gauntlet, Thanos plans to wield his power over the Universe while the Avengers must try and make a desperate final attempt to stop him - but will it be enough?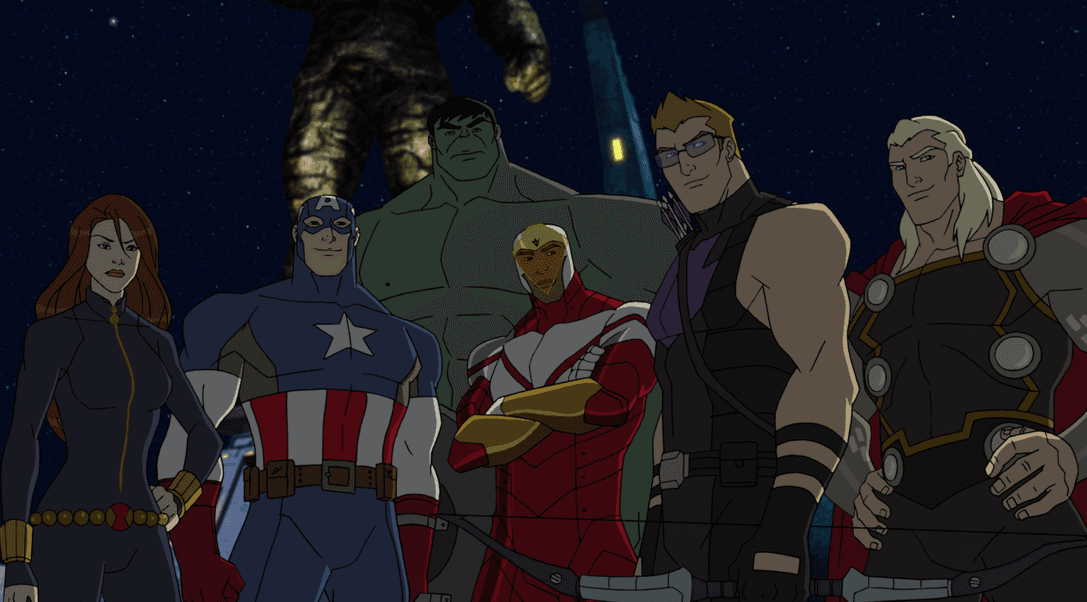 Marvel's Avengers Assemble, "New Frontiers"
When an alien race begs the Avengers to save them from mysterious invaders, the team discovers that a recently-escaped Thanos and his Black Order are plundering the planet. Meanwhile, Tony seeks new challenges for the team.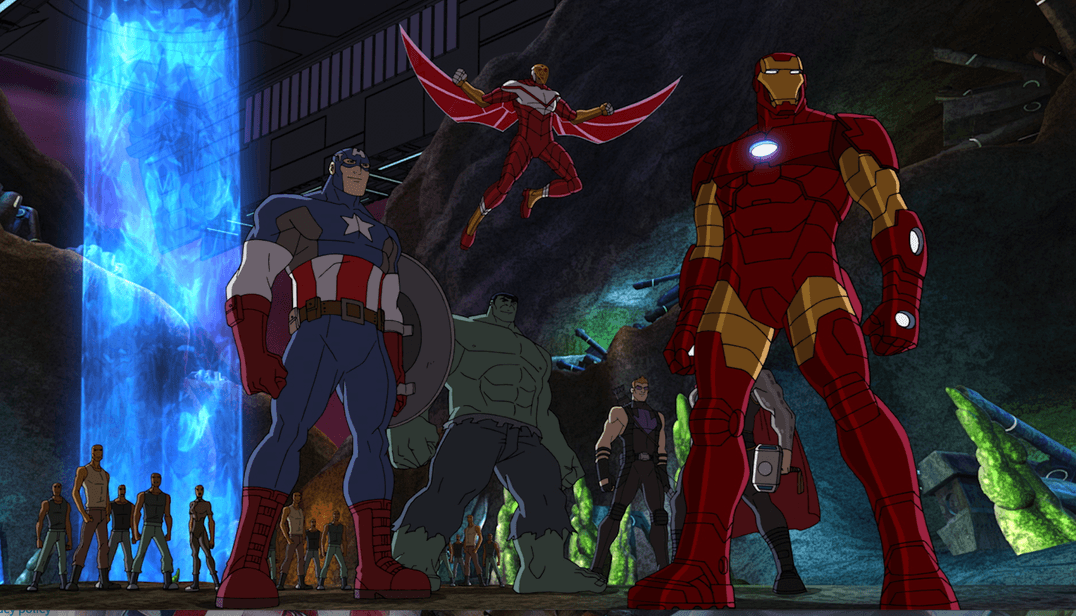 Marvel's Avengers Assemble, "Avengers World"
When Thanos attacks Earth, planning to finally take over the planet by destroying the Avengers and all hope, the team discovers they are more than eight heroes – they are an ideal.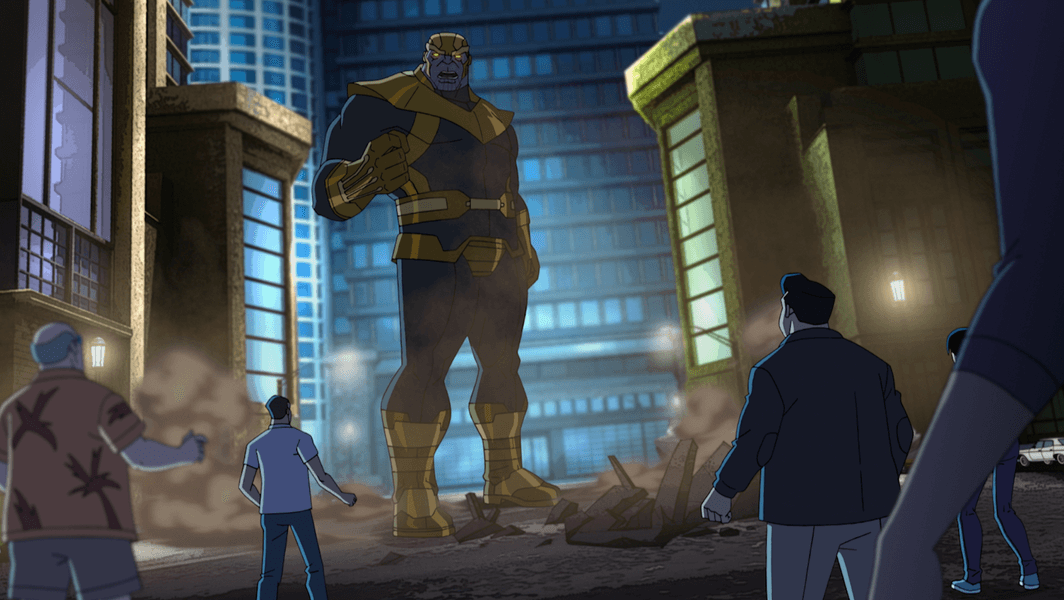 The Hype Box
Can't-miss news and updates from across the Marvel Universe!