TV Shows
Published September 6, 2023
'I Am Groot': Director and Writer Kirsten Lepore Talks Season 2 Mischief
Five brand new shorts are now streaming on Disney+!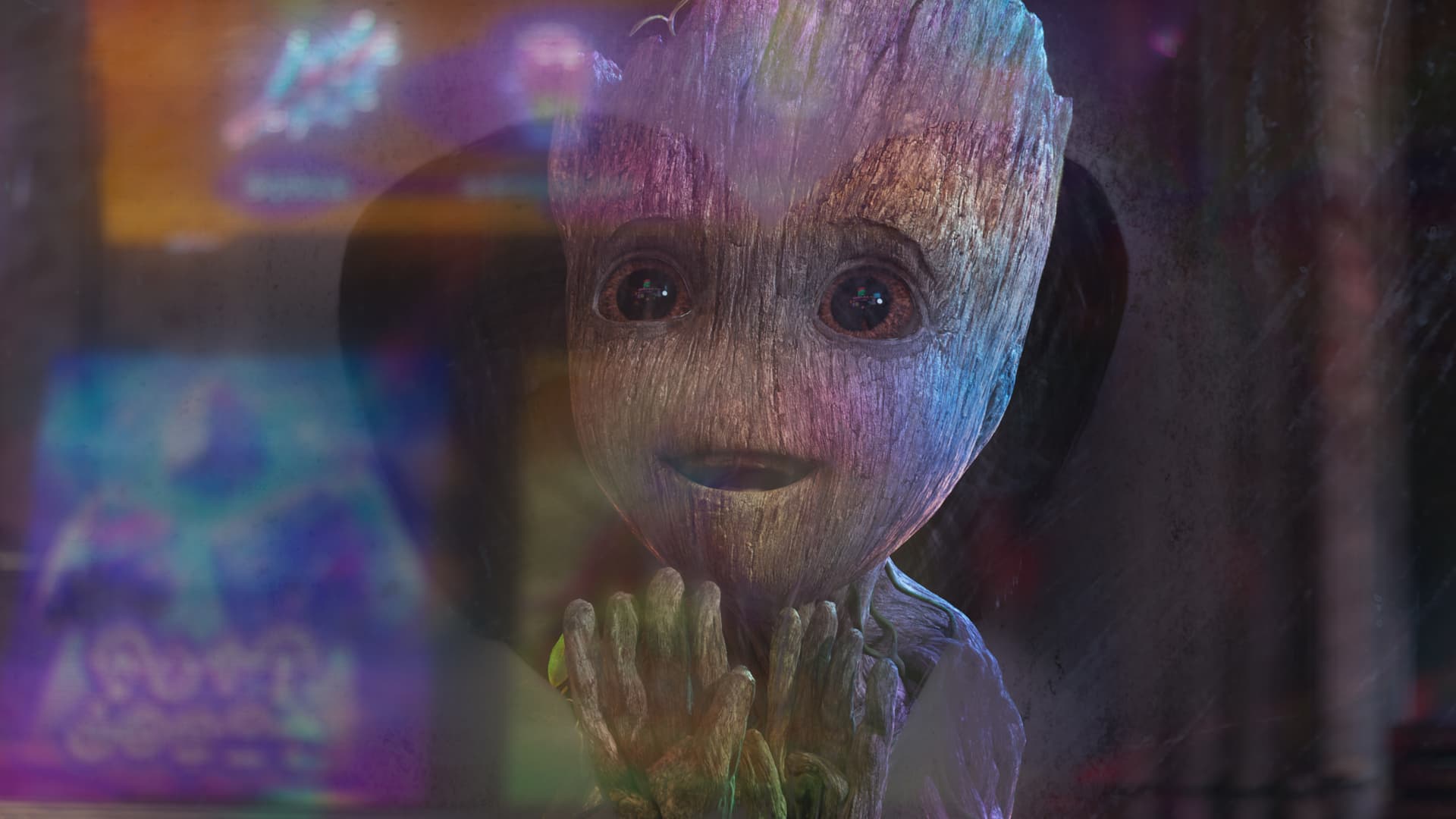 I am Groot! Five brand-new shorts featuring everyone's favorite rambunctious little sapling have arrived on Disney+, picking right back up with Groot and his journey among the stars. What kind of trouble is going to get himself into this time? There's a new nose, and ice cream, and The Watcher — oh my!
Ahead of the release of Marvel Studios' I Am Groot Season 2, Marvel.com hopped on a video call with director, writer, and executive producer Kirsten Lepore to talk through each brand-new short and all things Groot, Groot, and Groot.
"Are You My Groot?"
KIRSTEN LEPORE: This one was so funny. This one is probably the most personal to me. This was the episode that I really fought to make; I was like we have to make this because this is the episode where I get to talk about how hard it is to be a mom. What happens when Groot gets to be the parent?
I think we did a good job of capturing the whole 360 of that experience, the good with the bad and the fun and the exhausting and just all of it.
MARVEL: I've got a question about the birds. The birds are so hideous, but they've gone past the point of being hideous that now they're adorable and like I just want to cuddle with them. What was it like creating them to contrast Groot?
KIRSTEN LEPORE: I'm so happy that that is what you got because that is exactly what I was going for. When we were designing that, we went back and forth a lot. That was the one character where I was like, it needs to have that thing where like when your baby's firstborn and it's hideous because it's like a wrinkly fetus, but also somehow, it's cute and Groot falls in love with it even though it's ugly. So, I'm so glad that worked.
We were intentional with our color choices throughout the whole series. The whole MCU is so colorful and different color combinations already have certain connotations in the universe. So, it was an interesting challenge to think about. I think what we found was like a nice medium, but yeah, that did contrast Groot so that either of them would get lost in that very, very bold and vivid world.
"Groot Noses Around"
KIRSTEN LEPORE: Selfishly, this was the one I was most excited about diving into when we initially started because it just felt so weird and bizarre and up my alley.
Designing the nose was really fun, like trying to find the balance between a nose that— again, color was very important. Like, what color are we choosing for Groot's nose? We wanted it to be somewhere between like male and female nose. There was a point where the visual development team sent me the nose, and I had to go in and I was doing like a digital nose job where I was like, nip this and tuck this and bring this in and like elongate that. But it was a very funny meeting that day.
MARVEL: Did you have a list of everything you wanted him to smell, and was anything cut?
KIRSTEN LEPORE: Oh, there was one scene that we cut that was him smelling an ice cube and being very confused because it didn't have a smell.  So that was one that just didn't quite work. So, we cut it, but it was something that I really loved and tried to hold on to for a long time.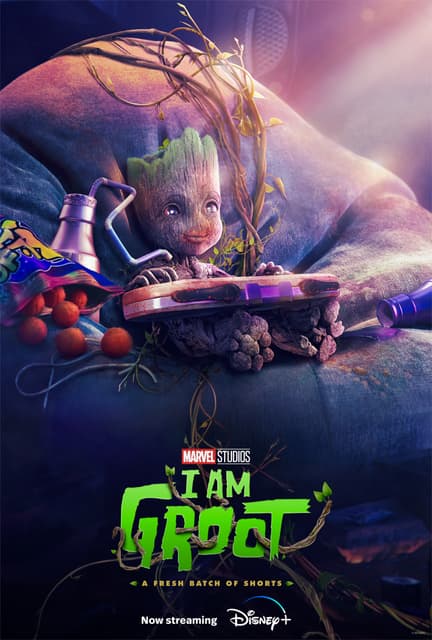 "Groot's Snow Day"
KIRSTEN LEPORE: I think that that started to become my favorite as we worked on it. It was definitely one of the more challenging ones from a technical standpoint because— and this was new to me because this is the first CG series I've ever directed. I come from stop motion, so I don't always know what's going to be really difficult and challenging in CG. So, I guess the snow was a big deal, and we didn't realize that when we wrote it.
As we were going forward working on the snow day episode, there were certain things that were going to be really challenging to show and require copious amounts of effects that we didn't necessarily need. There were certain times when we just framed things and strategic ways or just thought about how we could rework certain shots to help the CG artists with their workload of all the snow stuff.
It was one of those things where at first, you're like, oh, we got to come up with some creative solutions. But in the end, doing this always makes it better. We actually plussed just our jokes and made the lives of the CG artists easier. That felt good.
"Groot's Sweet Treat"
KIRSTEN LEPORE: I was really excited about this one, mostly for the 90s-era techno that we got to put into it. That was one of my favorite bits as someone who enjoys that style of music and was in my early years during that time. It's just one of those [stories] that felt like one of the most relatable, at least to my childhood. I grew up as a suburban kid in New Jersey, so running after the ice cream truck was a weekly occurrence.
I felt just like Groot in that in that short where I was just going insane. I had to get my ice cream. It was fun to see like, OK, yes, you want your ice cream, but what happens when you're like a kid growing up in space and you have access to all this technology? How far do you take it? So, it was fun to see how far he took it.
MARVEL: I want to ask about the music because the music is so fun and whimsical throughout the whole series. But now with this ice cream truck, it takes on a different sound. Can you talk about working with composer Daniele Luppi?
KIRSTEN LEPORE: Incredible composer. He worked on both seasons and just totally knocked it out of the park. I loved working with him, the best guy. I mean choosing a composer, for me, that's one of the decisions I stress over the most because there's this quote, I never know who to attribute it to, that 70% of the animation is sound and music. Like so much of it doesn't work until you have that in there.
I knew how important the decision was, and I was so happy that we went with Daniel because he's a master at that sound. He can do the sound of the 60, the 70s where it sounds like that music was really created in that time. He has all these analog synths from that era. He knows all these weird techniques of recording into cassette tape decks and like all this old-school stuff. It was exactly the vibe and the sound that I wanted for the show.
I was like, let's take the Guardians mixtape world of the 60s, and 70s, but make it make it space. Make it intergalactic. Bring it beyond the American music and let's see what's going on all over the galaxy in this era. So yeah, the early electronic stuff, all the bossa nova stuff, and the rhythm drum stuff. He did so awesome.
"Groot and the Great Prophecy"
KIRSTEN LEPORE: I was ecstatic to be able to work with Jeffrey Wright. He was incredible to record. And he brought such magic and such life to [The Watcher]. The funny bit is that before we got— because the recording usually happens at the end once everything's like set in stone. So, before that just to be proof of concept for this episode, I had to record all the scratch [audio] for the Watcher and I obviously don't sound like the Watcher. So, it wasn't quite working.
It was a little hard to convince everyone like, hey, this is going to work you know even though I sound nothing like the Watcher. And then we recorded scratch again with one of the editors at Marvel, who does a good Watcher voice. We had him do it, but it was still like none of us were quite sure if it was going to work until Jeffrey got in the room and recorded. Then instantly, we were like, you just need the guy, you need the real guy. He just has a total magic touch that he put on it, and it was beautiful to see it come to life with his voice.
I am Groot!
Translation: Five brand-new I Am Groot shorts are now streaming on Disney+.
The Hype Box
Can't-miss news and updates from across the Marvel Universe!