TV Shows
Published March 9, 2021
Kevin Feige on Anthony Mackie and Falcon's Moment in the Sun
The Marvel Studios president talks to Variety about Anthony Mackie's upcoming role in 'The Falcon and The Winter Soldier.'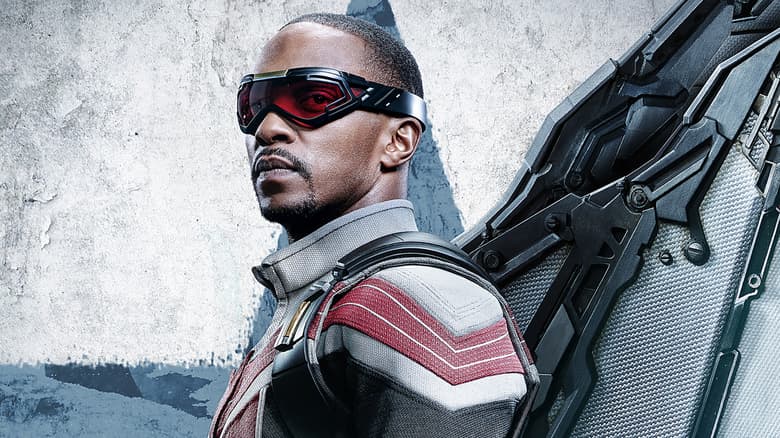 Speaking to Variety, Feige shared insight on working with Mackie for the past six years, since his arrival in Marvel Studios' Captain America: The Winter Soldier, what it means for a modern Black man to take up the shield of Captain America, and more.
"Sam Wilson as played by Mackie is different than a Thor or a Panther, in that he's not a king from another planet or another country, one hundred percent," explained Feige. "He's a man, and he's an African American man. He's got experience in the military, he's got experience doing grief counseling with soldiers with PTSD."
On explaining Sam Wilson's connection to Steve Rogers, Feige stated, "That's how Steve Rogers initially developed this friendship with him. What's so great about the move to Disney+ long form is that we get to see much more of these characters. Mackie has this amazing presence, whether he's on screen for six seconds or six hours. In Endgame, it was closer to six seconds. All along we've been asking, 'Where did he grow up? Who is his family?' We want to know more about this guy being thrown into this situation and handling it spectacularly well considering he's just a man. That's what the show is about. This man, this Black man in particular, in the Marvel version of the world outside our window."
In Marvel Studios The Falcon and The Winter Soldier, fans will see the return of two of the MCU heroes — Sam Wilson (Falcon) and Bucky Barnes (Winter Soldier). In the six-episode series, the pair, who came together in the final moments of Avengers: Endgame, team up on a global adventure that tests their abilities, and their patience. 
Speaking on the legacy of Cap's shield, Feige said, "The shield had gone to a few people in the comic books in the past, but four years ago, it did seem like some of the great potential of those storylines and the journey Sam and Steve Rogers had gone on over the course of the films, it seemed right that he would hand it to Sam."
The moment that tees up The Falcon and The Winter Soldier stems from one of the final moments of Avengers: Endgame. The scene between Mackie's Sam Wilson, Chris Evans' older Steve Rogers, and Sebastian Stan's Bucky Barnes was riffed on by Mackie and Stan, according to Feige. "It was actually Mackie and Sebastian that came up with the blocking for the scene by the bench at the end of Endgame," explained Feige. "They walk up to Steve Rogers together. As it was scripted, only Sam noticed this older gentleman sitting on a bench. They came up with this notion that they start to walk together, and then Sam steps forward. Even the notion of him holding the shield and saying, 'it feels like it belongs to somebody else.'"
As for the comics source material, Feige divulged, "We're lucky that we have the comics to guide us. They have been relatively progressive over the decades for their time."
As for the upcoming Disney+ series, premiering next week on March 19, Feige can't wait for viewers to discover more about these heroes as well as the new world order in a post-Blip world. "For us it was, let's learn much more about Sam Wilson and Bucky Barnes," Feige describing the series. "We've seen quite a bit of Bucky's back story over the years, the horrors he went through. Sam Wilson, where did he come from and what is his backstory? What does that mean, especially in a post-blip world, and what is he going to do with that shield? I think there are a lot of expectations and presumptions about — you get handed an icon, you become that icon. Is that easy? Spoiler alert, it is not."
For more anecdotes on working with Anthony Mackie, and Feige's approach to original MCU programming for Disney+, and more, head over to Variety.
Marvel Studios' The Falcon and The Winter Soldier, a six-episode series, will start streaming on March 19 on Disney+!
Want more 'The Falcon and The Winter Soldier'? Follow the series on Facebook, Twitter, and Instagram!
Stay tuned to Marvel.com for more details! And be sure to follow Marvel on Facebook, Twitter, and Instagram. 
Looking for more Marvel movies and shows to stream? Check out everything on Disney+, Hulu, and ESPN+ right here, and where to find all your favorite Super Heroes right here. Sign up for Disney+ and start streaming now! 
The Hype Box
Can't-miss news and updates from across the Marvel Universe!