TV Shows
Published October 10, 2018
Lyrica Okano on Nico Powering Up in 'Marvel's Runaways' Season 2
The 'Marvel's Runaways' star on Nico & Karolina's relationship, Nico's quest for her staff and more in Season 2, debuting December 21 on Hulu.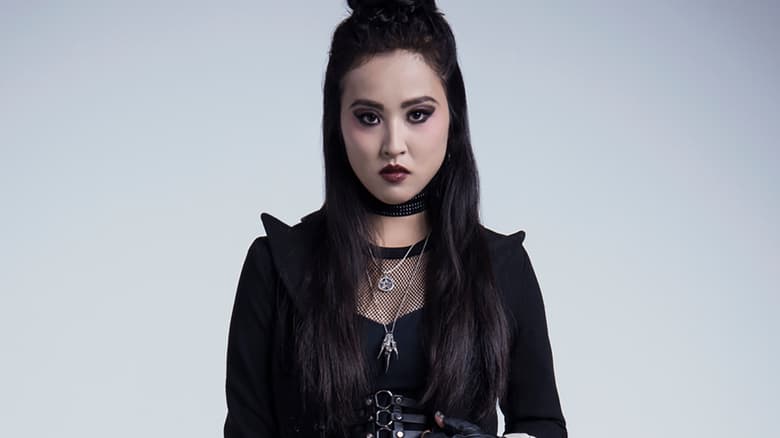 The cast of "Marvel's Runaways" were at New York Comic Con this past weekend for a panel discussion about the series, along with the surprise debut of the entire first episode of Season 2, which debuts December 21 on Hulu. 
During the convention, Lyrica Okano spoke to Marvel.com about what the future holds for Nico Minoru now that she and her friends are truly on the run, including making her new relationship with Karolina work, the evolution of her abilities and more. 
Marvel.com: Beyond the group's overall journey together, what are Nico's goals this season? 
Lyrica Okano: At the beginning of Season 2 her first goal is to get that staff back because what is she going to do without that staff? Her second goal is to make sure everyone is kept safe and hopefully find a home soon. And then everything else that comes after that is… I don't know, Nico goes through quite a lot this season! She has a lot of things thrown at her and she just needs to keep it together. 
Marvel.com: She's just embarking on this new relationship with Karolina, which is exciting, but at the same time there are a lot of things going on around them, to say the least. How are they juggling all of that?
Lyrica Okano: All relationships things can get a little tricky sometimes, especially in this case, where we're in a group of runaways. We've just run away from our evil parents and we're trying to save the world together. So yeah, if I'm dating someone in that group, it's going to get a little tricky! But I'm a huge fan of the relationship and I think the writers do an amazing job writing for Nico and Karolina. It's a good representation of how relationships are in real life.
Marvel.com: The new Hostel set in Season 2 is so cool. What was your initial reaction to it? 
Lyrica Okano: We had many questions when we left the first season. We were like "Is there gonna be a Hostel? What is it going to look like?" And I think it was during our pre-production days still that they finally brought us to the set and we saw the Hostel and it was amazing. It was definitely a huge wake up call to get ready for the second season. We knew it was going to be much bigger. We're going to train harder and better -- you've seen the teaser but that's definitely the feeling I got seeing that for the first time. 
Marvel.com: We do see Nico kind of unleash in that trailer. Suffice to say there were some exciting moments for you as far as what she's getting to do?
Lyrica Okano: Oh yeah! Nico powers up this season for sure. She is not wasting any time. She is not messing around. There is no mercy. You'll see Nico in action quite a lot this season. 
For more on "Marvel's Runaways," read about the introduction of Topher in Season 2 and get ready for the entire new season to debut Friday, December 21 on Hulu!
Be sure to follow @MarvelsRunaways on Twitter and like the official "Marvel's Runaways" Facebook page!
The Hype Box
Can't-miss news and updates from across the Marvel Universe!