TV Shows
Published November 26, 2019
Marvel Action Hour: A Look Back At the 'Iron Man' and 'Fantastic Four' Series
Dive into these animated adventures on Disney+!
One of the joys of Disney+ is the way that it has given several Marvel animated television series an opportunity to be rediscovered by a new generation of fans.
Back in 1994, a syndicated package known as "Marvel Action Hour" was intended to build on the recent success of the animated X-Men and Spider-Man series. Iron Man and the Fantastic Four each had their own half-hour animated series back-to-back for pure Marvel enjoyment...if you could find it.
Unfortunately, many television local stations never had a set time for the two shows, and it was a real challenge to locate them on the air — but now Disney+ has solved that problem by putting all 26 episodes up on the streaming service. However, it's important to note that the first 13 episodes of Iron Man and Fantastic Four have very little resemblance to the 13 episodes that followed.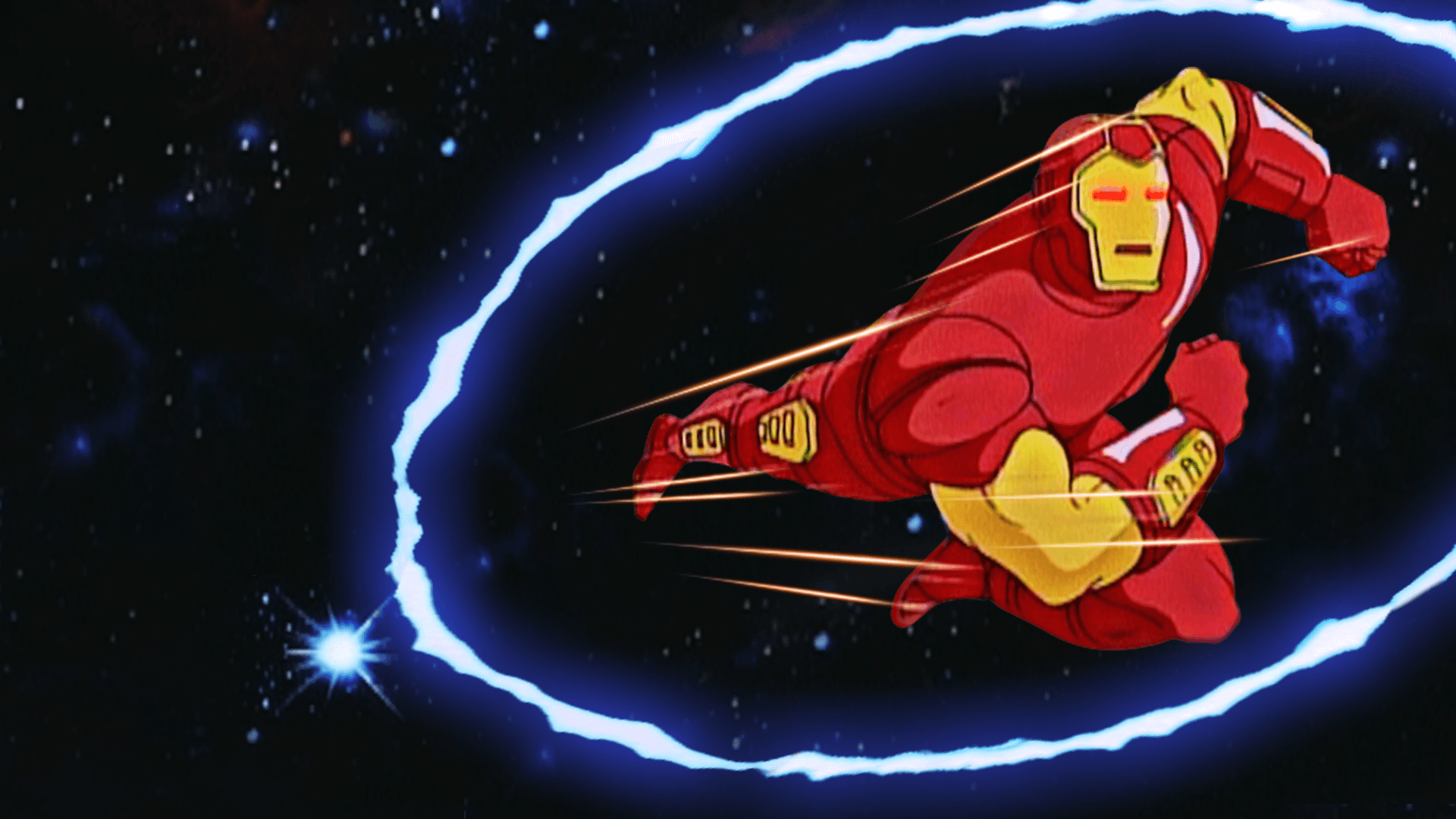 Iron Man's first season took its inspiration from FORCE WORKS, the comic book successor to THE WEST COAST AVENGERS. Tony Stark led a group of heroes including War Machine, Scarlet Witch, Hawkeye, Spider-Woman, and Century against the Mandarian and his own team of bad guys. These were fairly straightforward stories geared towards younger viewers that didn't dive into complex issues. 
Similarly, the first season of Fantastic Four was a very kid-friendly take on the group's origin, as well as their first encounters with the Silver Surfer, Galactus, and Doctor Doom. As a Fantastic Four primer for children, it served its purpose. But the show didn't realize its full potential until the second season. A new creative team led by Tom Tataranowicz gave the show a more mature animation style and stronger stories without abandoning the key aspects of the first season. 
Tataranowicz was clearly influenced by John Byrne's FANTASTIC FOUR run, and he also gave the group their costumes from that era. However, Tataranowicz also retained the influence of Stan Lee and Jack Kirby when introducing the Inhumans, Black Panther, and even Daredevil in the series. Sharp-eyed viewers may also catch several cameo appearances by other Marvel heroes like Darkhawk, Justice, and Speedball from the New Warriors.
Iron Man also experienced a creative rebirth in its second season. William Kevin Anderson's awesome new theme song set the stage for Tataranowicz and his team to lift Tony Stark to greater heights. Force Works was disbanded, leaving only War Machine and Spider-Woman to stay by Iron Man's side. The Mandarin's defeat early in Season 2 also led to a compelling season-long story as he gathered his ten rings before the two-part finale. "The Hands of the Mandarin" brought the rest of Force Works back together for the last battle and gave Iron Man a fitting series finale.
Iron Man and Fantastic Four deserved to have longer runs, especially after having such strong second seasons. But now that both shows have settled into their new home on Disney+, their ongoing legacy is secure.
Sign up for Disney+ and start streaming now! And be sure to follow Disney+ on Facebook, Twitter, and Instagram for more.
The Hype Box
Can't-miss news and updates from across the Marvel Universe!