TV Shows
Published February 7, 2020
'Marvel's Hero Project' Recap: Dynamic Daniella
Daniella helps to build homes for families in Mexico -- a perfect recruit for Marvel's Hero Project!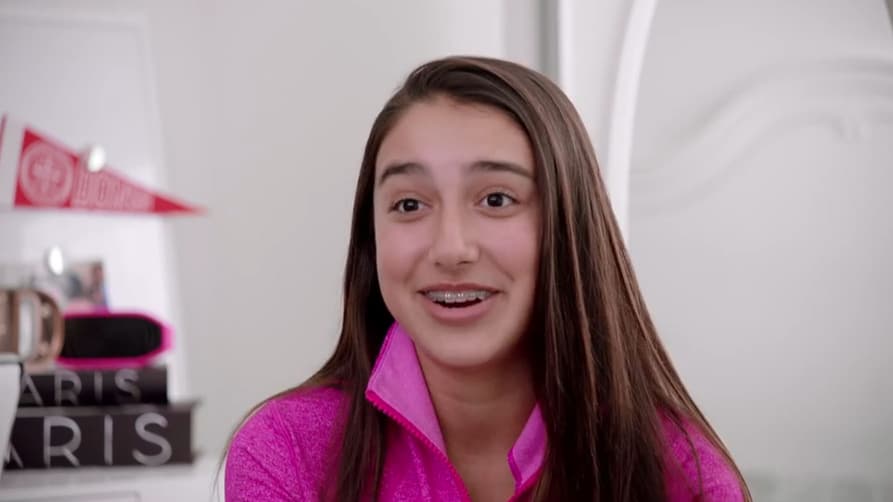 Every week on Marvel's Hero Project -- streaming exclusively on Disney+ -- you will meet a new young hero making a difference in their communities and all over the world! In this episode, meet Daniella!
After a trip from California to build a house for a family in Mexico, Daniella decided she needed to keep building. She dedicated her time to fundraising for materials and trip costs to build more homes, with over a dozen families benefiting directly from her efforts. She's also a leader, inspiring other young people to follow in her footsteps. Now, Marvel recognizes her as a true Super Hero.
Daniella's story starts with her family, which is made up of several different cultural backgrounds. As a result, she's been exposed to so much of the world by way of the people who raised her. Her mother's family is from various parts of the Middle East, and her father's family is from Mexico, which is close to their hometown of San Diego. While she was in middle school, a trip to build a house in Mexico was organized, and Daniella's mom said they were all going to help. Despite being a bit reluctant to go on the trip, Daniella said she changed her feelings after meeting the family for whom they were building the house. After seeing the family's emotional reaction to their new home, she told her mom she definitely wanted to come back again. Being able to help people made Daniella feel "powerful."
Daniella went into action right away, raising money to build another house by babysitting, holding bake sales and other fundraisers. Her efforts gained national media attention, when what began as a goal to build one house grew into six houses over two years. And she isn't alone – she runs a volunteer group at her school and is accompanied by her friends on her trips across the border to build the houses from the ground up. (Literally!)
The theme for Daniella's mission is simple. She is grateful for what she has and she wants all people to have the same opportunities that she has. "I want other people to be able to experience what being safe is, what having clean water is. If I could, I would switch lives with any kid there… to give them this life, like 100 percent."
Her mother says that while Daniella has always been a giving and kind person, the quality that has developed the most in her is her ability to lead. Even Daniella acknowledges that her achievements have helped her feel nearly unstoppable: "I've learned when I think of an idea to just go chase after it. I would never have thought that I could raise enough money to build a house, but I've been able to achieve so many goals, I feel like anything is possible."
At Marvel headquarters in New York, Marvel staffers Sana Amanat and Stephen Wacker got to work on constructing Daniella's comic story. They were especially drawn to her attitude that actively pursuing a goal is what sets people down the path of actually achieving that goal. For her super power, they took her "strength of character" and turned it into physical strength, giving Daniella's comic counterpart the ability to lift all the building supplies that would create a family's new home. Not only could Daniella lift planks of wood, her power spread to lift the spirits of the people working around her as well as the families she helped.
Now it was time to initiate this powerful young hero into Marvel's Hero Project! Daniella was already set to receive an award at her school, so it was the perfect opportunity to present her with a big surprise. After her award, Daniella's father came to the stage with the mighty Marvel envelope, which elicited gasps from the audience, especially after she was compared with another Marvel Super Hero, Falcon (AKA Sam Wilson, who also gave back to his community when he wasn't alongside Captain America). Then the box was presented to Daniella, who opened it to find her Hero Project jacket and her very own Marvel comic.
To show how much Daniella inspired all of us, Marvel's Hero Project is making a donation to Build A Miracle, an organization that is providing homes to those in need, in the amount of $10,000.
Now is your chance to look inside the comic that was made for Daniella by real Marvel creators! Writer Paul Allor and artist Mike Bowden (pencils and inks) and Andrew Crossley (colors) worked together to shape Daniella's entrance into Marvel Comics! You can read Daniella's comic, DYNAMIC DANIELLA #1, for free, right here!
To learn more about Build A Miracle, visit www.buildamiracle.net.
There are so many heroes in the real world to celebrate, and Marvel's Hero Project is going to bring their inspiring stories to people of all ages across the globe! Tune in to Marvel's Hero Project, now streaming only on Disney+, every week to learn about a new young hero making a difference in their communities and beyond!
The Hype Box
Can't-miss news and updates from across the Marvel Universe!