TV Shows
Published March 6, 2020
'Marvel's Hero Project' Recap: Genius Gitanjali
Gitanjali is a young inventor, using her skills to help her community's water crisis.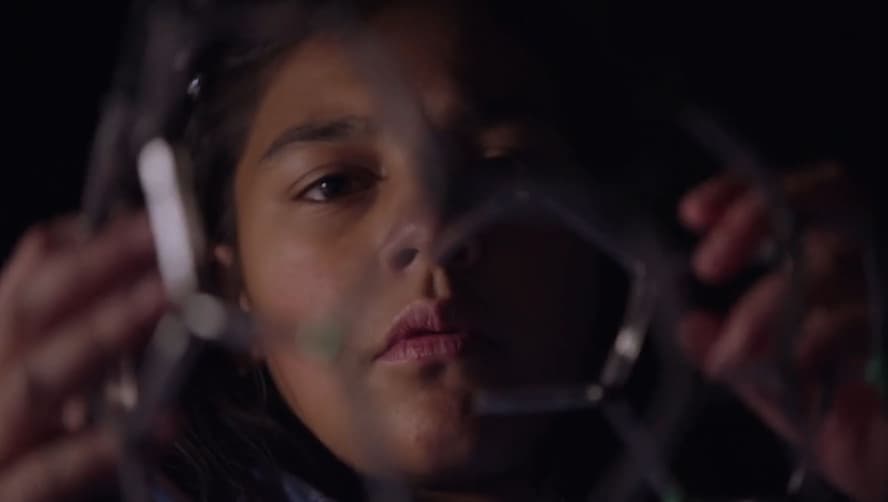 Every week on Marvel's Hero Project -- streaming exclusively on Disney+ -- you will meet a new young hero making a difference in their communities and all over the world! In this episode, meet Gitanjali!
When Gitanjali discovered there were people living without clean water, she was determined to find a solution. Through trial and error, and an extensive search for a lab that would allow a middle-schooler access, Gitanjali invented a device that could test for contaminants in water. Spurred on to create new tools that benefit others, her blend of kindness and a desire to use her unique skills in science for good is what makes her a hero.
A family trip to India was part of Gitanjali's origin story. Her mother recounts that Gitanjali had lots of questions about the water there, like why people had to boil water twice before drinking it. Later, she learned about the water crisis in Flint, Michigan and wondered why no one knew how to remove lead from water. Her mother explained that it wasn't so straightforward, but Gitanjali still wanted to find the answers. She turned to science, as any Marvel Super Hero would do! (Just ask Tony Stark.)
Gitanjali's first step was trying to find a way to test water the way air could be tested for the presence of contaminants. Armed with her curiosity and a 3D printer, she assembled a device that could be submerged in water that would indicate the presence of lead and she developed her own original app that would display the results. It took some trial and error, and help from her teachers, but eventually, Gitanjali's hard work and dedication led to her invention… the Tethys system. She brought Tethys to the Young Scientist Challenge, a youth science and engineering competition for middle school students in Minnesota and won the competition which led Denver Water to reach out to her to provide her with access to lab space.
Gitanjali's journey as a young scientist did have setbacks. She was surprised to find that some boys in her class didn't think science was for girls; Gitanjali immediately set out on a course to change that mindset and spread the word that STEM was for everyone. The power of Gitanjali, however, is her recognition of how her work can make a difference. "I like to think of innovations or creating inventions as science combined with kindness… using science to help other people," she says. "Our entire world is one big community, and it's our job to help others in need."
At Marvel's HQ in New York City, Marvel staffers Sana Amanat and Jennifer Grunwald gathered the elements for Gitanjali's comic. It was easy to identify her super power – her mind – but they had to find the best way to portray it on the page. They decided to give her the ability to explore different locations using virtual reality from her own home laboratory. We meet Gitanjali's comic counterpart deep underwater, wearing a diving suit that allows her to not just detect water contamination but remedy that problem on the spot, leaving the water clean before it reaches the people who need it.
Now it was time for Gitanjali to be initiated into Marvel's Hero Project! Her surprise would come while she was speaking to a kindergarten class about a new app she was developing, which teaches young kids about bullying. Her first surprise arrived during a video call from a professor at the Massachusetts Institute of Technology – Gitanjali's dream school! – who invited her to take a tour of the campus. But her next surprise came from her teacher, who held the mighty Marvel envelope containing her initiation letter. As a fan who is "slightly obsessed with Marvel," Gitanjali gasped when her letter was read. Then when her mother and little brother entered the room with her Marvel box, she was even more surprised! Inside the box was Gitanjali's Hero Project jacket, specially designed to look like a lab coat, and her own custom comic! Nearly at a loss for words, she exclaimed, "It's something I could never imagine! I'm part of that Marvel Universe now, I'm one of them!"
To show how much Gitanjali inspired all of us, Marvel's Hero Project is making a donation in the amount of $10,000 to Technovation, an organization educating girls to leverage technology when solving real-world problems.
Now is your chance to look inside the comic that was made for Gitanjali by real Marvel creators! Writer Brian Smith and artist Mario Del Pennino worked together to shape Gitanjali's entrance into Marvel Comics! You can read Gitanjali's comic, GENIUS GITANJALI #1, for free, right here!
To learn more about Technovation, visit www.technovationchallenge.org.
There are so many heroes in the real world to celebrate, and Marvel's Hero Project is going to bring their inspiring stories to people of all ages across the globe! Tune in to Marvel's Hero Project, now streaming only on Disney+, every week to learn about a new young hero making a difference in their communities and beyond!
The Hype Box
Can't-miss news and updates from across the Marvel Universe!