TV Shows
Published November 29, 2019
'Marvel's Hero Project' Recap: Here Comes Hailey
Hailey is helping keep minds sharp and families connected with puzzles!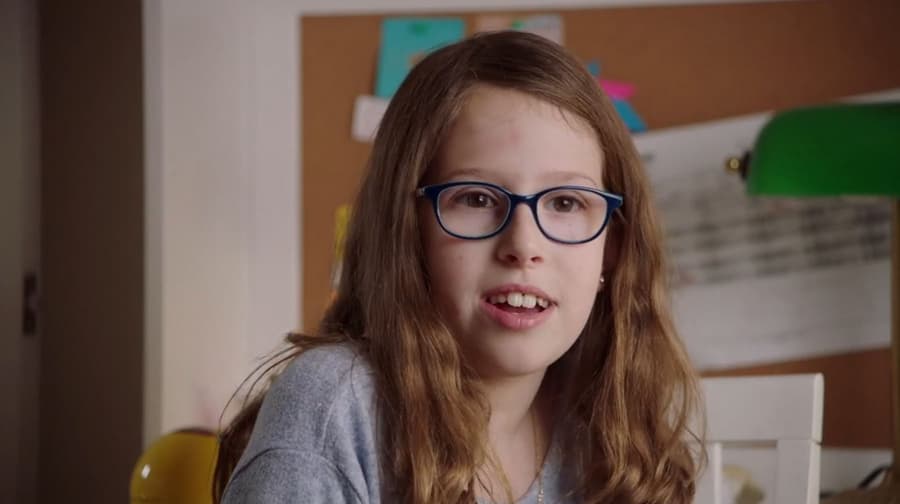 Every week on Marvel's Hero Project -- streaming exclusively on Disney+ -- you will meet a new young hero making a difference in their communities and all over the world! In this episode, meet Hailey!
When Hailey's grandmother started to suffer from Alzheimer's, Hailey was afraid she would lose the close bond they shared. So Hailey found a way to connect. Through the power of puzzles, Hailey teaches other kids dealing with their loved ones' dementia how to make connections for a strong family. Now, Marvel will recognize her compassionate work as she becomes a part of Marvel's Hero Project.
Right from the start, Marvel staffers drew comparisons from classic Marvel characters like Jean Grey (for her ability to connect with people on an emotional level), Captain America (for the way he bridges generations), and Peter Parker (for his relationship with his Aunt May) while discussing Hailey's heroic mission. Hailey, who describes her grandmother Ruth as her "first friend and best friend," wanted to help maintain the strong bond she has with her grandmother. Now that Ruth's memory is affected by Alzheimer's, their roles have changed – now Hailey is Ruth's caregiver.
As one way to both connect and have fun while exercising Ruth's mind, Hailey started doing puzzles with her grandmother. It worked so well that Hailey created Puzzle Time, a group of young volunteers who each spent time with an older person doing puzzles and forming their own bonds, "connecting friendship and puzzle pieces." Hailey is ready to take the success of Puzzle Time beyond Ruth's nursing home community – one friend of hers is bringing it to Russia ("a Puzzle Time ambassador") and another is bringing it to Japan.
"Seniors everywhere who have Alzheimer's disease can benefit from puzzles," says Hailey. "I want thousands of people to become Puzzle Time ambassadors so then Puzzle Time can go everywhere."
But Hailey also came to see that Ruth wasn't the only one living with her condition – Hailey was experiencing feelings of her own, as many caregivers do. When she researched support for people like herself though, she only found groups that catered to adults. This inspired her to create Kid Caregivers. Through the organization's site, Hailey has started connecting with other kids who are in similar situations.
At Marvel's HQ in New York, Marvel staffers Sana Amanat and Steve Wacker start piecing together Hailey's Hero Project comic. In Hailey's case, her super power isn't something she physically does – instead, it's more like a telepathic or psychic connection that had to be shown in a different way. In Hailey's case, her power to connect with others was depicted as a pink aura that started with her and her grandmother and extended to the entire nursing home community. In the story, Hailey and Ruth find their connection through the puzzles. The rest of the kids who are struggling to connect with their family members follow Hailey's example, take on her power of connection, and transform their struggle into a fun bonding experience.
When Hailey shows up for her latest Puzzle Time session, she's surprised by her fellow Kid Caregivers – it's time for her initiation into Marvel's Hero Project! First, she receives a custom puzzle featuring a picture of the nursing home residents she has helped. Then, her mom reaches into a cabinet to pull out the envelope containing the letter congratulating and welcoming her into Marvel's Hero Project. She soon opens the box containing her very own jacket and Marvel Super Hero comic, leaving Marvel's newest Super Hero speechless!
After the big reveal, Hailey shared the comic with Ruth, who beamed with pride at seeing her granddaughter depicted as the hero she is – for not just Ruth, but so many others.
To show how much Hailey inspired all of us, Marvel's Hero Project will donate puzzles to the Puzzles to Remember organization and will also make a donation to the BrightFocus Foundation in recognition of their work supporting research and public awareness to end Alzheimer's disease.
And of course, if you want to learn more about Hailey and her work, visit http://www.kidcaregivers.com/.
Now is your chance to look inside the comic that was made for Hailey by real Marvel creators! Longtime Marvel editor Ralph Macchio stepped in as writer, and artists Ron Lim (pencils), Scott Hanna (inks), and Guru eFX's Lee Duhig (colors) worked together to shape Hailey's entrance into Marvel Comics! You can read Hailey's comic, HERE COMES HAILEY #1, for free, right here!
There are so many heroes in the real world to celebrate, and Marvel's Hero Project is giving them their time in the spotlight! Tune in to Marvel's Hero Project, streaming exclusively on Disney+, every week to learn about a new young hero making a difference in their communities and beyond!
The Hype Box
Can't-miss news and updates from across the Marvel Universe!