TV Shows
Published March 20, 2020
'Marvel's Hero Project' Recap: High-Flyin' Hailey
Hailey went from being a hero to her family to helping people all over the world!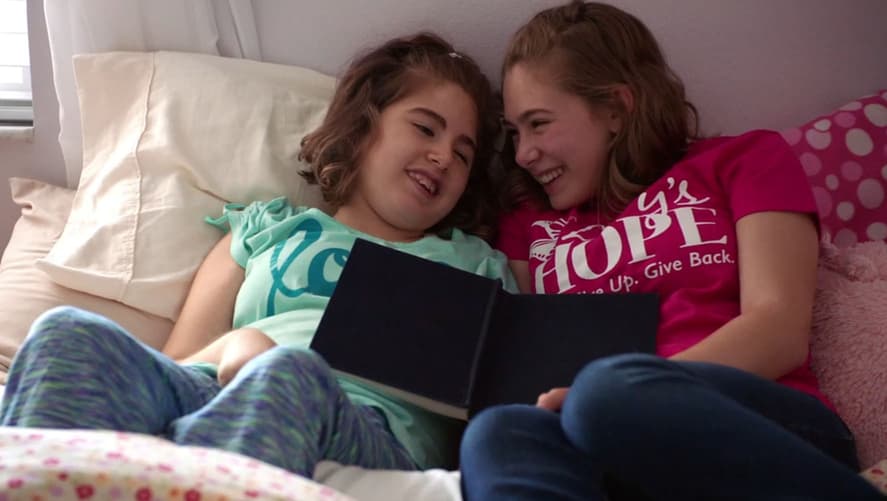 Every week on Marvel's Hero Project -- streaming exclusively on Disney+ -- you will meet a new young hero making a difference in their communities and all over the world! In this episode, meet Hailey!
When Hailey realized her twin sister Livy's ongoing medical care was putting a strain on her family's finances, she leapt into action. With help from her parents and community, Hailey founded a kids' organization to provide community outreach and support for families living with epilepsy like hers. Now, Marvel has made her a true Super Hero, immortalized in her very own comic book.
Soon after Hailey and Livy were born, Livy started having seizures. In order to control them, she underwent a procedure to her brain. While Hailey and Livy's parents felt some fear and sadness, their daughters brought them much joy and happiness. And, Hailey, who was born healthy, grew to become a source of strength, for her parents and for Livy.
But even while they found that happiness, the medical bills and needs could feel like a strain at times. Hailey found inspiration in Marvel Comics, saying, "All those characters have gone through something in their life that sets them back. And at some point, they had the choice to either just give up or they could step up and do something for other people." Hailey feels like Livy has been through such a journey, and she wishes that she could be as strong as her sister. When she was six years old, Hailey overheard her parents having a conversation about money struggles and vowed to find a way to help. Since she loved to draw and paint, Hailey told her parents she could create art that they could sell. They started by raising money selling her drawings and paintings at auctions, and then Hailey branched out, creating other kinds of projects that could be used to raise money for Livy's care.
As Hailey won recognition for her efforts, she also knew that there were other families just like hers who could use some help. After successfully raising $10,000 for Livy's care, she knew she could do even more for others. This led to Hailey starting the Kids Crew, which brought together kids in her community to do what she was already doing, but now on a bigger scale. They started different kinds of efforts, and raised money for a variety of causes. Hailey also continued to raise money for Livy's cause, establishing  an organization that sets up lemonade stands in every state that serve as fundraisers run by kids. So far, these kids have been able to raise about $700,000 through Lemonade for Livy. The money is put towards epilepsy research and supporting families living with epilepsy.
Hailey's fundraising efforts have clearly been a success, but she has also inspired so many other kids to do their part too -- Kids Crew now boasts over 2,500 members. Hailey has also traveled to Washington DC to have face-to-face conversations with lawmakers about the needs of families living with epilepsy. She shows no signs of stopping: "It's been interesting and complicated, but it's been an amazing journey. You can make a huge difference if you put your mind to it. You just need to be inspired and willing to put work into it to make it happen."
At Marvel's HQ in New York City, Marvel staffers Sarah Amos and Stephen Wacker started the work of crafting Hailey's Marvel comic. Knowing that Hailey was already a big Marvel fan made the task more fun, but also a bit more daunting – could they impress this outstanding young hero when she already knows the Marvel Universe so well? To make sure Hailey's comic counterpart appeared worthy of the world of Marvel, they gave her a more traditional Super Hero-style costume. They also gave Hailey the gift of flight, a way to translate her power of lifting others up in their efforts to give back. Hailey's power of empathy was also turned into a super power. The comic recounts the origin story of Hailey and Livy, their connection, and how everything Hailey touched had the power to lift others up and inspire them to give back too – and also be heroes themselves.
Now it was time to initiate this young hero into Marvel's Hero Project! At a family movie night, Hailey's father pulled out the Marvel envelope containing Hailey's initiation letter. Her eyebrows shot up and her mouth dropped open when she realized that Marvel had just said she was a hero – but the surprise was about to get even better! She opened up the box to find her custom jacket, which almost seemed like it would have been enough. But there was still more! Hailey's father kept reading, and the biggest thrill of all arrived: Hailey's very own Marvel comic! "Marvel's telling me, 'Yeah, you're a part of it too!' … This is everything I could dream of… and more than that!"
And there was one more big surprise – from a fan of Hailey's, who everyone knows from his "smaller than" AND "larger than life" role in the Marvel Cinematic Universe, sending her some words of inspiration for her and Livy.
But what made it even more special was how Hailey felt that Livy inspired it all. "Livy deserves just as much too because she's been so involved and such an amazing inspiration for me. So for us to be put together in that… it's showing everyone that we're a team."  
To show how much Hailey inspired all of us, Marvel's Hero Project is making a donation in the amount of $10,000 to the Epilepsy Foundation for leading the fight to overcome the challenges of living with epilepsy, and to save lives.
Now is your chance to look inside the comic that was made for Hailey by real Marvel creators! Writer Paul Allor and artists Francesco Mobili (pencils and inks) and Chris Sotomayor (colors) worked together to shape Hailey's entrance into Marvel Comics! You can read Hailey's comic, HIGH-FLYIN' HAILEY #1, for free, right here!
To learn more about the Epilepsy Foundation, please visit www.epilepsy.com.
And to find out more about Hailey's work at Livy's Hope, visit www.livyshope.com.
Hey, Marvelites! As you saw, Hailey is a massive Marvel comics fan, and Marvel asked her to provide her very own reading list of comics that you can read on Marvel Unlimited right now! Here are Hailey's picks: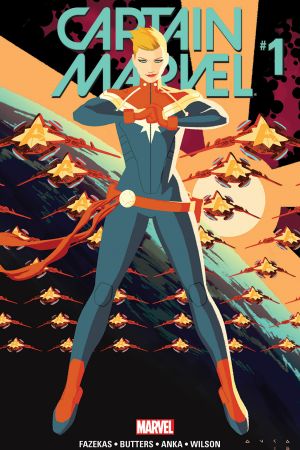 Captain Marvel (2016) #1
published

added to marvel unlimited

letterer

colorist

colorist (cover)

inker

inker (cover)

penciler

penciler (cover)

editor

writer
What is Marvel Unlimited?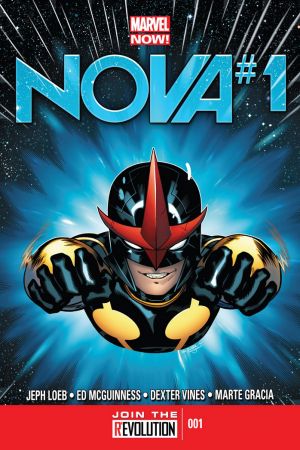 Nova (2013) #1
published

added to marvel unlimited

writer

inker

artist

penciler (cover)

colorist

letterer

editor
What is Marvel Unlimited?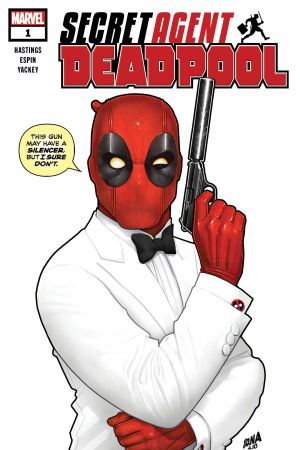 Deadpool: Secret Agent Deadpool (2018) #1
published

added to marvel unlimited

letterer

colorist (cover)

inker (cover)

penciler (cover)

editor

writer

colorist

inker

penciler
What is Marvel Unlimited?
There are so many heroes in the real world to celebrate, and Marvel's Hero Project is bringing their inspiring stories to people of all ages across the globe! Tune in to Marvel's Hero Project, now streaming only on Disney+, to learn about the young heroes making a difference in their communities and beyond!
The Hype Box
Can't-miss news and updates from across the Marvel Universe!