TV Shows
Published January 3, 2020
'Marvel's Hero Project' Recap: Radiant Jayera
Find out how Jayera uses her ability to connect with people to give others a level playing field!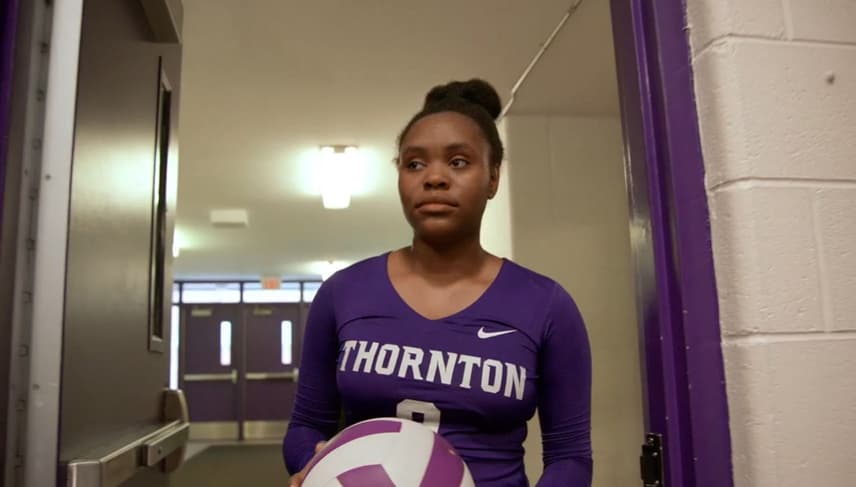 Every week on Marvel's Hero Project -- streaming exclusively on Disney+ -- you will meet a new young hero making a difference in their communities and all over the world! In this episode, meet Jayera!
Jayera is a young woman who has been working to level the playing field for those in her neighborhood who could use support in hard financial times. From fundraising for Free Wash Day to holding pop-up "pay what you can" shops, her community service is a benchmark of humanitarianism in her town. Now, Marvel recognizes her incredible work by making her a Super Hero.
At the beginning of the episode, Jayera makes it abundantly clear that she's ready for a challenge. We see her in her room, strumming a ukulele and wearing a sweatshirt emblazoned with the Walt Disney quote "It's kind of fun to do the impossible." When explaining that many people her age are told they can't do things, she points out that "it's impossible to do something you're too young for, but if you're too young for it and you do it, it's possible."
As a member of the National Junior Honor Society, Jayera takes part in community service and mentors children in elementary school. This is where she started noticing that young kids were showing up in clothes that could have been cleaner. One girl in particular seemed to be self-conscious about the clothes she was wearing, and Jayera believed that the girl may have been bullied. Jayera also thought that if kids didn't have to worry about their clothes, they might have fewer behavioral problems and higher self-esteem. Her mother asked her what she would want to do for these kids, and Jayera responded "Free Wash Day!" Or, a day when the community could use laundry services at no charge.
Jayera got to work raising the money, and once word got around that she was organizing a free wash day at a local laundromat, members of the local media showed up to help spread the word. People in need of free laundry services came for various reasons, and the opportunity to have clean clothes gave everyone a boost – all because Jayera saw the opportunity to give people a step up where they needed one.
The Village of Riverdale was so impressed and inspired by Jayera that they officially recognized her, proclaiming one day a year in her name to remind everyone to give back to the community.
While coming up with the story for Jayera's comic, Marvel staffers Sana Amanat and Steve Wacker latched onto Jayera's ability to connect with the people she met and immediately see their needs. They decided to depict that power as a glow that lit up when Jayera looked at them, giving her a peek into the best possible future for everyone she saw. Another detail that went into Jayera's comic counterpart was her hair, which Amanat pointed out is so important to someone's identity, especially someone who embraces her Black Girl Magic. In her story, Jayera sees a young boy in a dirty shirt being bullied, but using her super powers, she sees that he can go on to have a wonderful future. More kids approach her, sharing their dreams – Jayera tells them they can be whatever they want since they all have the potential!
At an event honoring young leaders, Jayera receives her big surprise – she's going to be initiated into Marvel's Hero Project! After finishing up a speech at the podium, Jayera's mother is called up and pulls out the mighty Marvel envelope containing the initiation letter, which, along with the comic, brings Jayera to tears. "I really, really, really, really, really, really, really, really, really, really liked the comic." Her brother even pointed out that there's "no other Marvel character that has her super power, so she's different. She stands out!"
To show how much Jayera inspired all of us, Marvel's Hero Project is making a donation in the amount of $10,000 to DoSomething.org in recognition of their work to empower young people who are transforming their communities.
Now is your chance to look inside the comic that was made for Jayera by real Marvel creators! Writer Brian Smith and artist Mike Bowden worked together to shape Jayera's entrance into Marvel Comics and you can read Jayera's comic, RADIANT JAYERA #1, for free, right here!
To learn more about DoSomething.org, visit www.DoSomething.org.
There are so many heroes in the real world to celebrate, and Marvel's Hero Project is going to bring their inspiring stories to people of all ages across the globe! Tune in to Marvel's Hero Project, now streaming only on Disney+, every week to learn about new young heroes making a difference in their communities and beyond!
The Hype Box
Can't-miss news and updates from across the Marvel Universe!