TV Shows
Published November 12, 2019
'Marvel's Hero Project' Recap: The Sensational Jordan
Meet Jordan, whose unique perspective gives her insight into accessibility for everyone!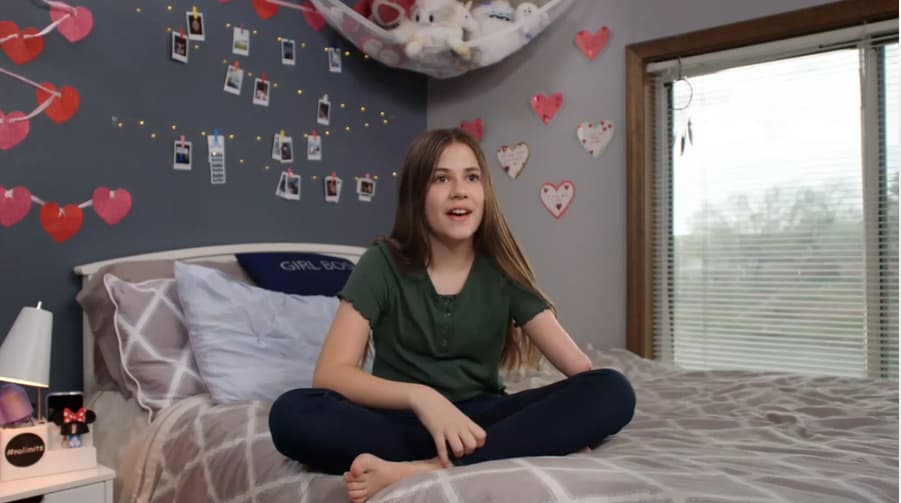 Every week on Marvel's Hero Project -- streaming exclusively on Disney+ -- you will meet a new young hero making a difference in their communities and all over the world! In this episode, meet Jordan!
Inspired by her limb difference, Jordan has honed her skills as a designer and an inventor. A tireless champion for inclusivity in the industrial design community, she is giving the next generation of kids the tools to build a more accessible world. In recognition of Jordan's effort and dedication, she's about to be initiated into an elite group of extraordinary kids joining Marvel's Hero Project.
Jordan is a young inventor who has spent her life innovating and creating things specifically for people like her with limb difference. Her crowning glory is her unicorn horn-shaped Glitter Arm, which began as a desktop craft when Jordan was 10 years old and evolved into a fully designed, 3D-printed apparatus that utilizes air compression to fire glitter into a crowd. But while her initial pursuits were fun and fantastical, it's Jordan's aim to accommodate other people with limb difference in everyday life.
"We need more people who are different in the design community so that we have people who are designing things that have the second thought of 'Oh, I should make sure it works for everyone.' Accessibility!"
Through her inventions, workshops, and appearances – and the viral TED Talks – Jordan has proven herself to be among the ranks of other Marvel techies like Shuri and Tony Stark. After exhibiting so many heroic qualities, it was definitely time for Jordan to become part of the mighty Marvel Universe!
During the episode, we get a peek inside the creative discussions that went into telling Jordan's story in comic book form. Marvel creative staffers Stephen Wacker and Nick Lowe latched on to the way Jordan celebrates her difference rather than seeing it as something limiting. But what really makes Jordan a hero is how she inspires the same confidence and empowerment in other kids with limb difference. With her inventions and her positive attitude, Jordan helps kids like her figure out what they can do rather than what they can't. Jordan's comic started off in a familiar place: the football field, where she and her fellow cheerleaders root for the school football team. Jordan's comic counterpart stands up for another student named Sara, who also has limb difference and wants to try out for cheerleading. Jordan's character shows off her own special moves then takes Sara on a trip to her laboratory at Born Just Right Headquarters to prove that being different is a positive – plus it can help other people with different needs! 
On top of Jordan being surprised with her very own comic book – it even impressed her brother Cameron, who said "My sister is a Super Hero! She already was, but now we have proof!" – Marvel also made a donation of $10,000 to Jordan's organization Born Just Right, which supports kids with limb difference and teaches awareness to others.
And of course if you want to learn more about Jordan and her work, you can visit www.bornjustright.org!
Now is your chance to look inside the comic that was made for Jordan by real Marvel creators! Writer Marc Sumerak (IRON MAN AND POWER PACK, AVENGERS AND POWER PACK) and artists Kevin Sharpe (pencils), Wayne Faucher (inks), and Chris Sotomayor (colors) worked together to shape Jordan's entrance into Marvel Comics! You can find Jordan's Comic, SENSATIONAL JORDAN #1, for free, right here!
There are so many heroes in the real world to celebrate, and Marvel's Hero Project is going to bring their inspiring stories to people of all ages across the globe! Tune in to Marvel's Hero Project, streaming exclusively on Disney+, every week to learn about a new young hero making a difference in their communities and beyond!
The Hype Box
Can't-miss news and updates from across the Marvel Universe!