TV Shows
Published May 24, 2019
Maurissa Tancharoen to Guest Star on 'Marvel's Agents of S.H.I.E.L.D.'
The 'S.H.I.E.L.D.' executive producer and showrunner will guest on next week's episode 'Code Yellow.'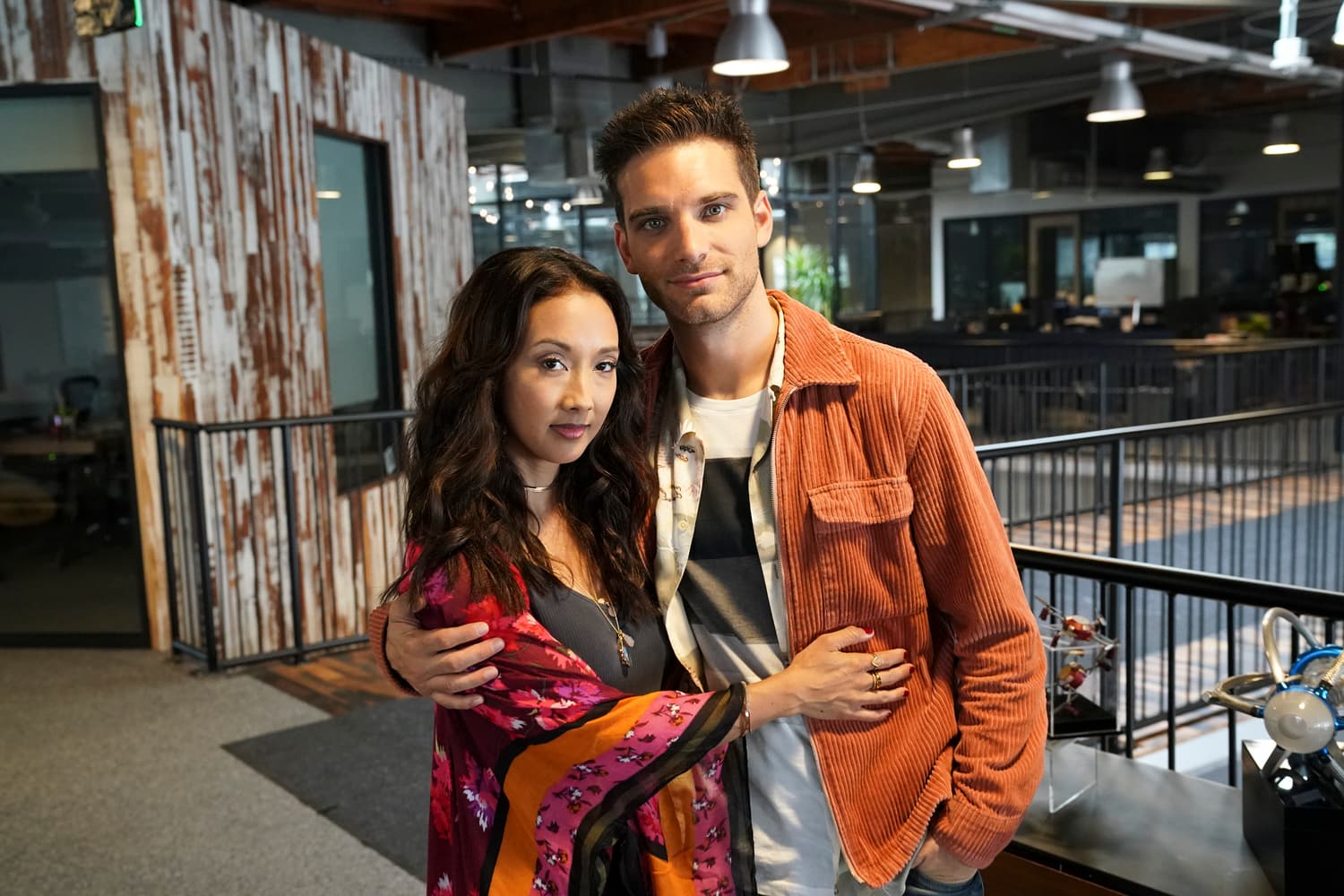 There is nothing Maurissa Tancharoen can't do.
The executive producer and showrunner of "Marvel's Agents of S.H.I.E.L.D." is also a writer, story editor, actress, lyricist, and dancer. On this season of the longest-running Marvel Television series, Tancharoen will be guest-starring as the character, Sequoia, described as a "Coachella-chic social media influencer." We've got a first look at Tancharoen as Sequoia alongside Jeff Ward, who plays Deke Shaw, above!
Speaking on the role, Tancharoen revealed, "We had talked about the possibility of a cameo at some point in our run, but when the Zuckerman sisters crafted the treasure that is Sequoia, I was all in. I might've bit off more than I could chew, but it was so much fun to shift gears and play in front of the camera with a cast and crew I've worked closely with for six years".
Tancharoen will appear on the fourth episode of this season, titled "Code Yellow," which will air next week on Friday, May 31. In that episode, Yo-Yo and Keller take things public; parasitic aliens threaten the human race; and someone really needs boba....
"Marvel's Agents of S.H.I.E.L.D." returns tonight, Friday, May 24 at 8|7c on ABC, with a brand new episode. Get a preview of tonight's space adventure here.
Watch the "Marvel's Agents of S.H.I.E.L.D." Season 6 on Fridays at 8|7c on ABC! Stream new episodes the next day on Hulu, On Demand or ABC.com.
For more information on "Marvel's Agents of S.H.I.E.L.D.," visit ABC.com, follow @AgentsofSHIELD on Twitter, and like "Marvel's Agents Of S.H.I.E.L.D."on Facebook for all the latest news and updates.
The Hype Box
Can't-miss news and updates from across the Marvel Universe!