TV Shows
Published May 24, 2019
There's Fear and Loathing on the Planet Kitson in Brand New 'Marvel's Agents of S.H.I.E.L.D.'
A new episode airs tonight, Friday, May 24 at 8p/7c on ABC!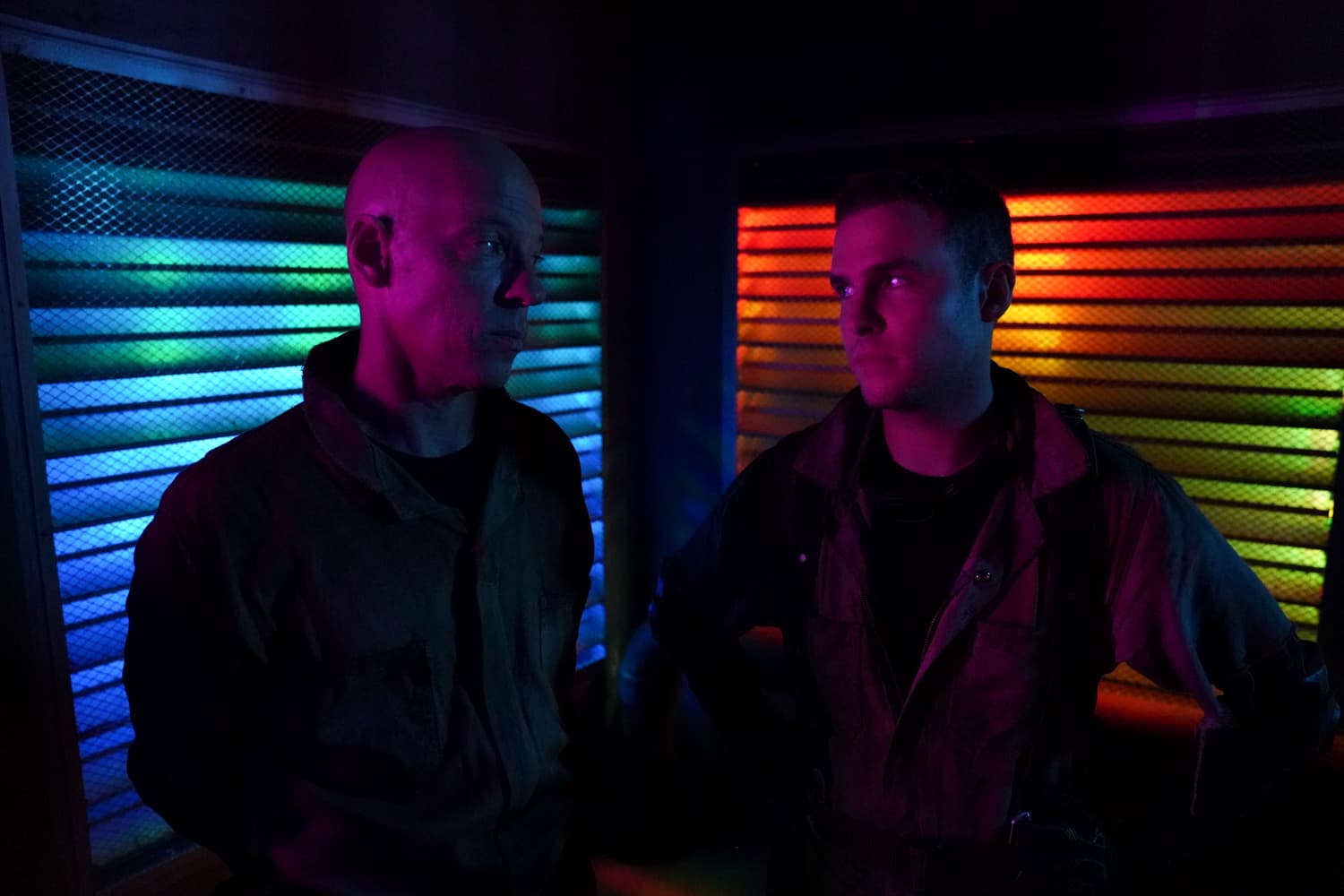 "Marvel's Agents of S.H.I.E.L.D." returns tonight, Friday, May 24 at 8|7c on ABC, with a brand new episode.
Things are about to get wild and groovy for our agents in space. Daisy and Simmons still have not been reunited with Fitz; their mission proving far difficult as Fitz and Enoch cannot stay in one place for far too long. They all just barely missed each other on Naro Atzia.
In the sneak peek below, Fitz and Enoch are now on Kitson City on the planet of Kitson in hopes of returning to Naro Atzia with their ship and cargo. Following their rescue of the engineers on the Lazy Comet, they're both now listed as the Galaxy's Most Nefarious with a bounty on their heads. Kitson workers Toad and Boyle reveal to them their reputations precede them, and hold them at gunpoint robbing them of their abundant supply of snails and their ship.
Unwilling to give up the ship and lose any window of going home or being reunited with Simmons, Boyle offers a single chip as "payment" for their vessel and cargo stating "fortunes are lost here, but fortunes are won as well."
Will Fitz's luck take an upswing at the Kitson Casino? Find out tonight in a brand new episode of "Marvel's Agents of S.H.I.E.L.D."!
Watch the "Marvel's Agents of S.H.I.E.L.D." Season 6 on Fridays at 8|7c on ABC! Stream new episodes the next day on Hulu, On Demand or ABC.com.
For more information on "Marvel's Agents of S.H.I.E.L.D.," visit ABC.com, follow @AgentsofSHIELD on Twitter, and like "Marvel's Agents Of S.H.I.E.L.D."on Facebook for all the latest news and updates.
The Hype Box
Can't-miss news and updates from across the Marvel Universe!