TV Shows
Published May 24, 2019
Penultimate Episode of 'Marvel's Cloak & Dagger' Season 2 Hits Its Blue Note
Ami Canaan Mann, Brooklyn McLinn, and Joe Pokaski talk about the lead up to the finale on The Marvel After Show!
NOTE: If you haven't watched Season 2 of "Marvel's Cloak & Dagger," there are unfiltered SPOILERS ahead!
The Marvel After Show: "Marvel's Cloak & Dagger" Season 2, the official companion podcast, gives you behind-the-scenes insight with stars Olivia Holt, Aubrey Joseph, and the rest of the cast and creators as they discuss each episode directly after it airs.
On Episode 9 "Blue Note," Ami Canaan Mann (Director), Brooklyn McLinn (Andre Deschaine), and Joe Pokaski (Showrunner and Executive Producer) discuss the penultimate episode of "Marvel's Cloak & Dagger" Season 2, the pain that creates a villain, and how the divine pairing will attempt to heal their wounds as we careen towards the finale.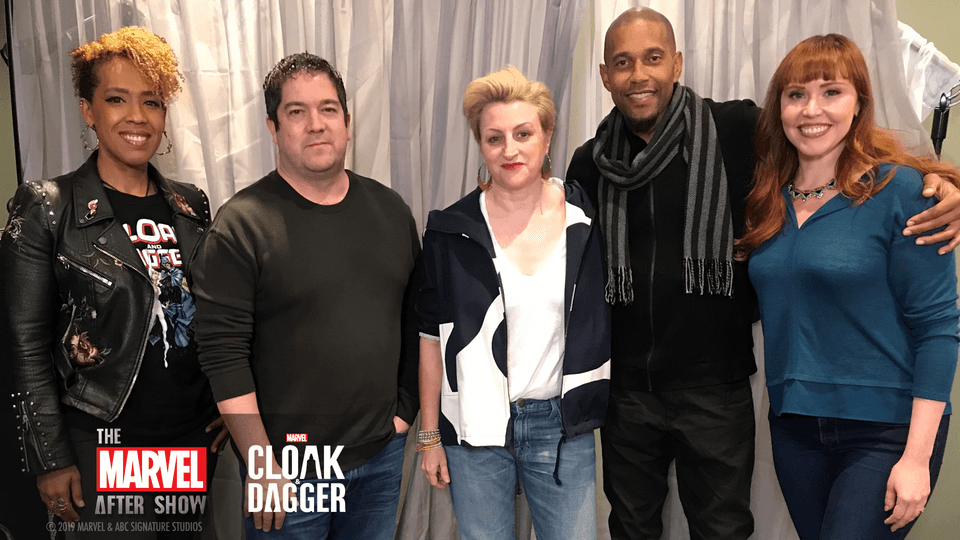 In discussing the episode, Mann revealed what its focus was, "Roots of the character, roots of music, jazz, roots of story origins for the characters, and then how they intertwine. Roots."
"Marvel's Cloak & Dagger" is like a family, and bringing back Mann—who directed "Call/Response" (Season 1, Episode 4)—was a must for Pokaski. "Episode 104, last year, was such a crazy experiment when we said, let's just have the kids talk in the church for half the episode and see how that conversation affected them," shared Pokaski. "Talk about messed up perspective, but Ami crushed it. We had some of our realest moments; it was weirdly kind of our first tentpole episode even though it was so quiet. And it was so nice to bring her back and to line her up for Episode 9 for exactly these reasons and—the cast loves working with [her]."
Leading up to the final episode of the season, Mann discussed what she loved about directing this particular episode. "What is interesting and what I love about this episode, and what Joe did, is that it is the penultimate episode," said Mann. "There's definitely some action but, at the same time, there's this emotional investigation of why people are doing what they're doing. The root of who they are. Not only Andre, but also Lia, [Tyrone] and [Tandy]. Everybody really. Even the continuation of the relationship with [Tyrone] and his mom. What is the root of that? What we needed to do in [episode] nine was platform up [episode] ten."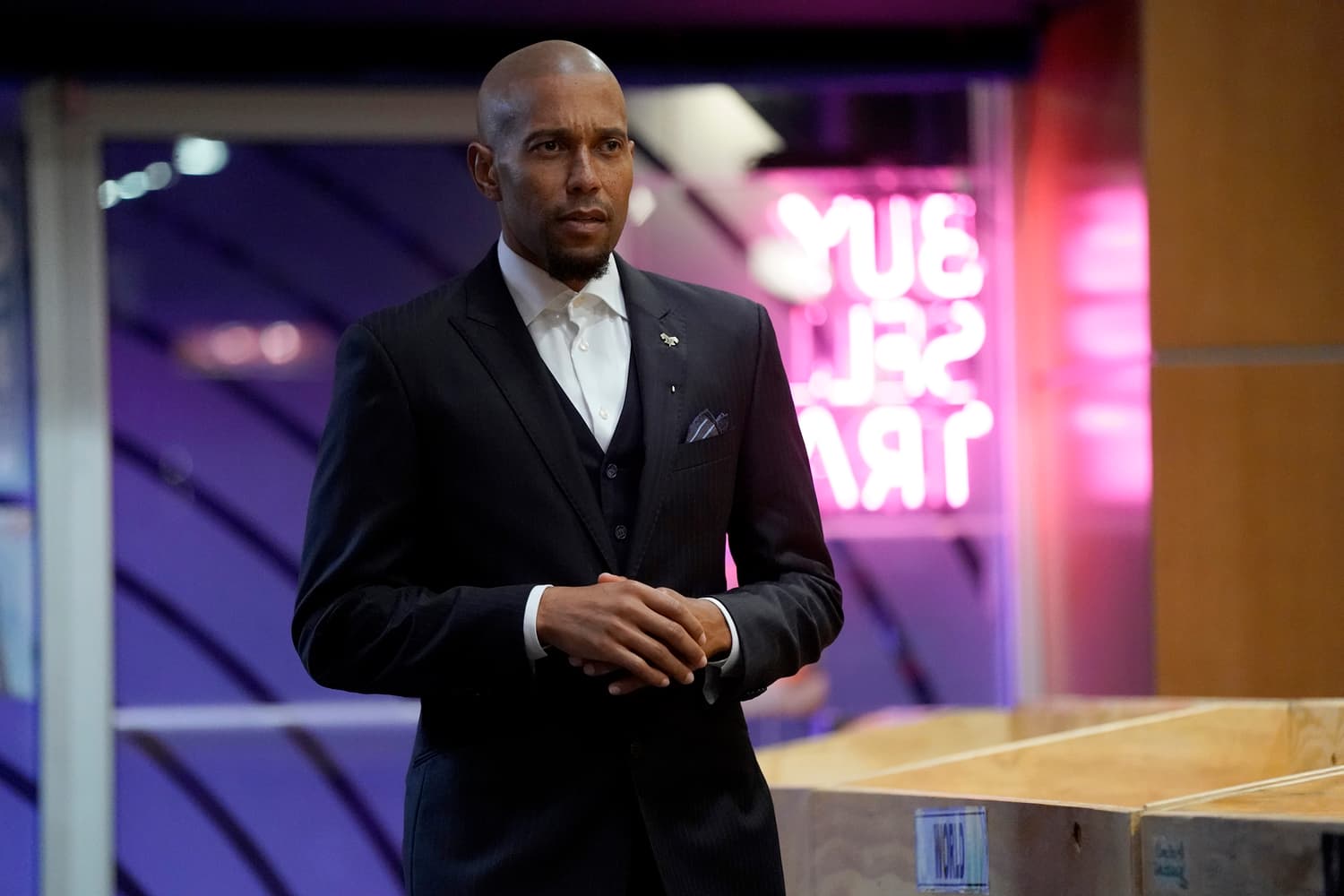 This episode gave more backstory to Andre; something Pokaski enjoyed seeing played out on screen. "I love Brooklyn's take on Andre," praised Pokaski. "We all do things to each other that benefit ourselves and don't benefit the other person, or even just give ourselves advantage over people who have a disadvantage and we rationalize it. The way Andre does it, and the way Brooklyn portrays his own perspective of a man who simply wants to be an artist, is an interesting perspective into America and the world."
When asked Auntie's own question, "Which is what kind of God will you be when you ain't playing god?" Believing that his character is redeemable, "Andre, if he's successful in becoming a god and he's able to eliminate his migraines which is the goal," remaked McLinn. "At some point down the road, he realizes that what he's done was pretty bad and he does something to try to reverse or fix the situation. That's what I think he would do."
As for what to expect in the Season 2 finale episode, Pokaski warned, "I don't want to give anything away for next week, but [episode] 10 is going to be a most insane amount of battles and aftermaths, and a final thing that you really want to kind of make sure you iterate what we're fighting for."
With only one more action-packed episode to go in "Marvel's Cloak & Dagger" Season 2, make sure you listen to The Marvel After Show podcast to learn everything about making the series!
Watch the season finale of "Marvel's Cloak & Dagger" on Thursday, May 30 at 8/7c on Freeform or the next day on Freeform.com, Hulu and on-demand!
A brand-new episode of The Marvel After Show podcast will be available for download at www.marvel.com/aftershow, Apple Podcasts, Spotify, and your favorite podcast app directly after each episode of "Marvel's Cloak & Dagger" airs on Freeform.
Stay tuned to Marvel.com for the latest on "Marvel's Cloak & Dagger" and Marvel Television! Be sure to follow @CloakandDagger on Twitter and like the official "Marvel's Cloak & Dagger" Facebook page!
The Hype Box
Can't-miss news and updates from across the Marvel Universe!