TV Shows
Published November 22, 2019
Spidey Must Form A Team To Defeat The Goblins in New 'Marvel's Spider-Man'
Tune into a brand new episode this Sunday, November 24 at 9:30 PM ET/PT on Disney XD!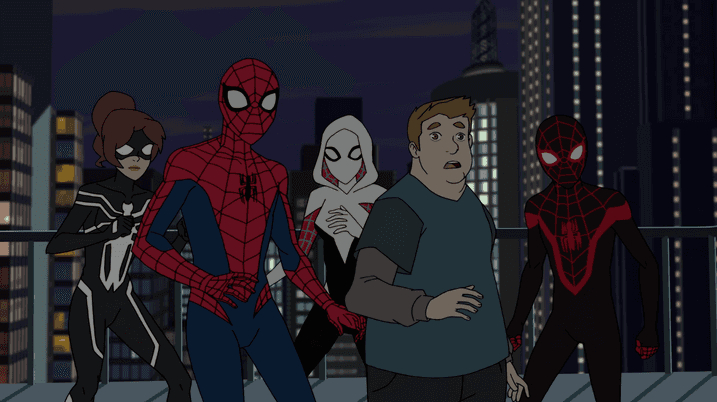 Picking up right where we left off last week, Spidey and his friends continue to find themselves in the middle of the Goblin War in the latest episodes of Marvel's Spider-Man!
Peter Parker is desperately trying to defeat the Goblin King, but it's something he can't do himself — considering that there are also now numerous Goblin Gangs. Electro Goblins, War Goblins, and Cyber Goblins? Spider-Man might be in over his head with this one! 
In order to defeat the Goblins and save the city, he must team up with his friends, including Harry Osborn, Spider-Girl, Ghost-Spider, and Miles Morales. Spidey also must rely on an unusual teammate in Doc Ock for help, too! Can this group stop the Goblins once and for all?
Marvel's Spider-Man — "Goblin War — Part Three" airs Sunday, November 24 from 9:30-10:00 pm ET/PT!
The Hype Box
Can't-miss news and updates from across the Marvel Universe!