TV Shows
Published October 11, 2021
Teyonah Parris on What Drew Her to the Marvel Cinematic Universe
The deluxe 'Marvel's WandaVision Collector's Special' takes you behind-the-scenes of the hit Marvel Studios series!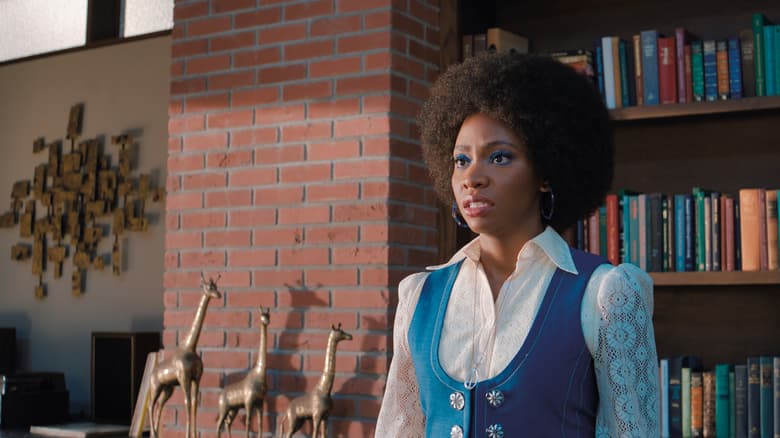 Teyonah Parris made her Marvel Cinematic Universe debut as Monica Rambeau, Maria Rambeau's daughter, in Marvel Studios' first original series, WandaVision, all episodes now streaming on Disney+.
Titan Comics, in partnership with Marvel, is releasing a deluxe hardcover, Marvel's WandaVision Collector's Special, arriving everywhere books are sold, tomorrow, October 12. Pre-order from your preferred retailer!
Go back to Westview, the mysterious town where nothing is as it seems, with this official guide to the Marvel Studios and Disney+ phenomenon that is WandaVision. The deluxe collector's volume features all-new interviews with the cast and crew, such as Elizabeth Olsen (Wanda Maximoff), Paul Bettany (Vision), Kathryn Hahn (Agatha Harkness), Randall Park (Jimmy Woo), Teyonah Parris (Monica Rambeau), Kat Dennings (Darcy Lewis), and the head writer of the series, Jac Schaeffer. Learn the backstories of the beloved super-powered couple, Wanda and Vision, profiles of all the new characters (and returning favorites), as well as an essential episode guide detailing all the magical twists and turns! With stunning photography, insightful trivia, and an in-depth episode guide, Marvel's WandaVision Collector's Special is essential for all fans of this most intriguing show from Marvel Studios!
Thanks to our friends at Titan Comics, we have a preview of Teyonah Parris's interview, below!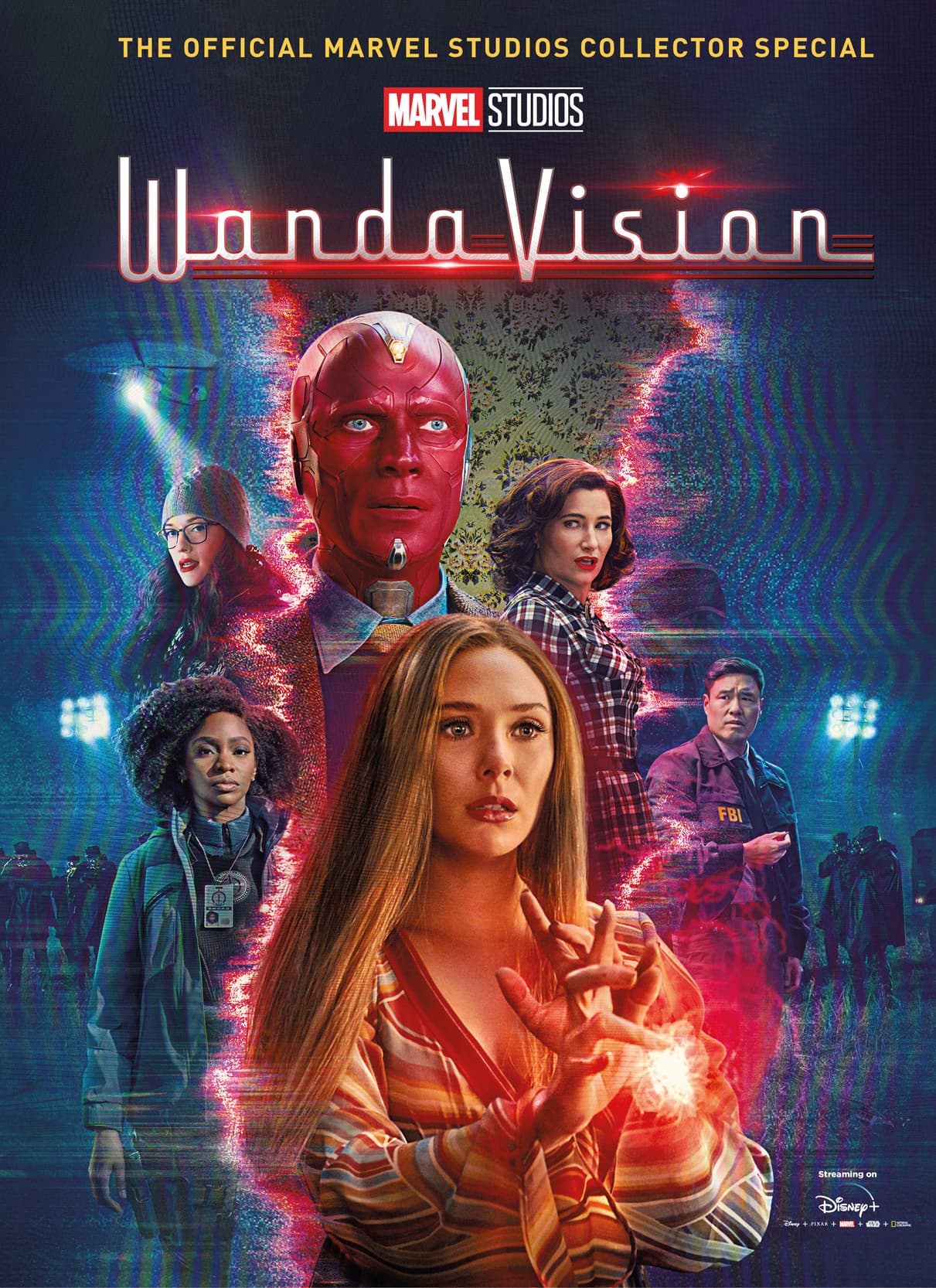 GROWING UP MARVEL!
So, what has it been like joining the Marvel Cinematic Universe?
TEYONAH PARRIS: I've wanted to be in the MCU since the MCU debuted! That would be like Marvel Studios' Iron Man. I remember either being in college or just out of college and seeing the epicness of it all, and how fun it was and funny and still very grounded. I'm like, "I want to be an MCU Super Hero!" Just to have entered the world and with such a dope creative team and cast, it's really been a dream. 
So would you say you're a bit of a Marvel fan?
TEYONAH PARRIS: I am definitely a Marvel fan. I loved Marvel Studios' Iron Man. I think that's probably like…I mean, it's, it's so good. So I would say that's probably my favorite, and Marvel Studios' Captain Marvel. Hello? Gotta love my origin, and it was just good and fun and yeah and girl power. Girl power!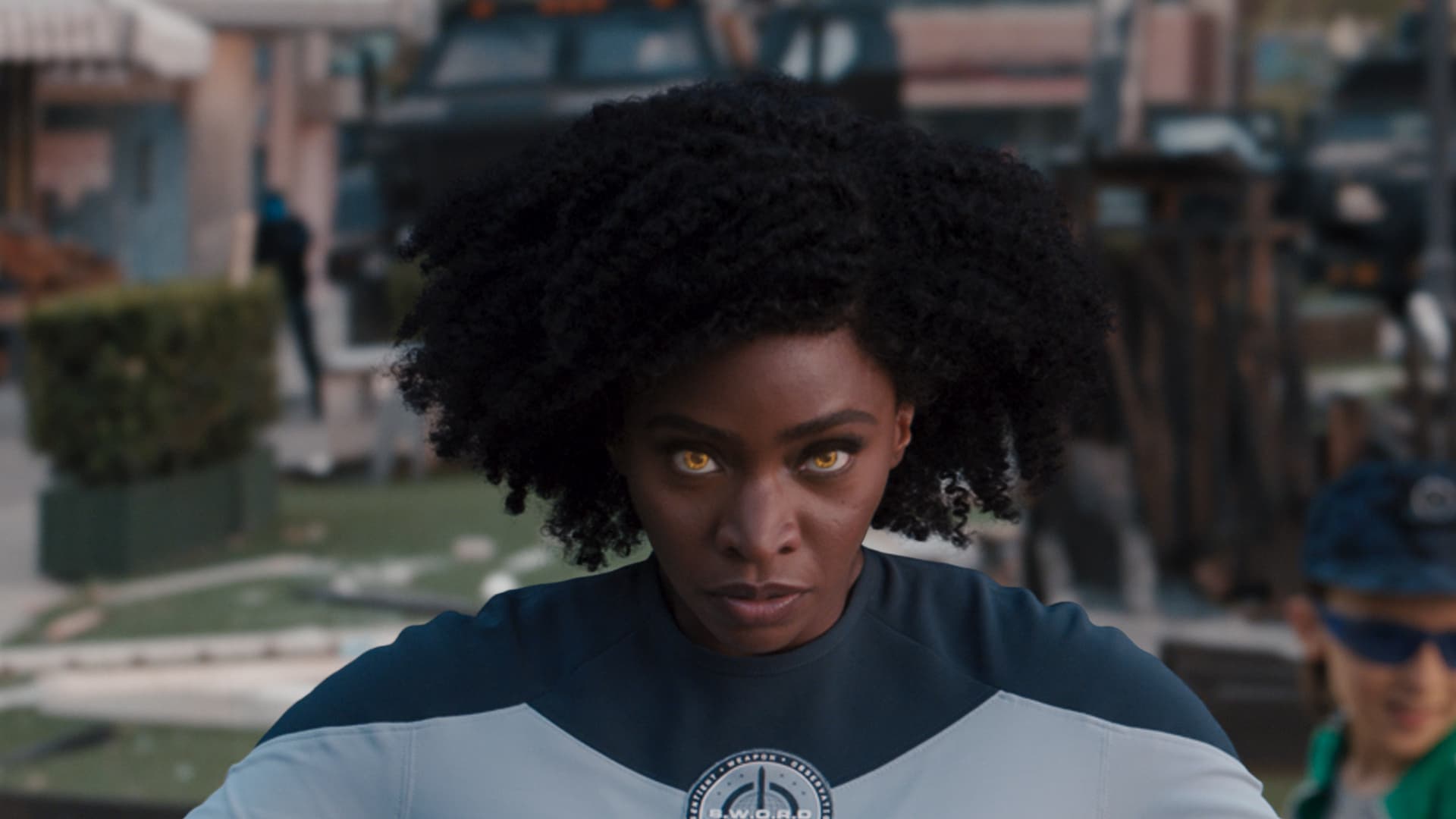 What was it like auditioning for the role?
TEYONAH PARRIS: I didn't even know what I was auditioning for. We all know Marvel Studios is very top secret, and I was just sent a piece of a script, just a scene. They were like, "Yeah, go for it." And I think it was the '70s episode. So, I was very confused. It didn't say it was '70s, but it's high farce. It was overacting. And I was like, "What do I do with this?" I'm not sure, because it's not Marvel, as my mind can process. And so, they sent notes, like, "Just overact. It's okay. Just go for it. We don't care that you don't feel that it's grounded. That's not quite what we're looking for." So I did some very great overacting, or terrible, however you want to look at it. And I let it go for two weeks, because you can't hold these things too close to your hear  'cause you will get heartbroken so many times. But, this time, it was no heartbreak. They called, and they were like, "Hey, you got the part." And I'm like, "[gasps]  What part? What's the part? What is it?" But it's Marvel. Okay.
Before they even told me what it was, I said to my agent, "Oh, my gosh, what if it's Monica Rambeau? What if it's Monica Rambeau?" And then it was Monica Rambeau. And I lost it. I practically tried to jump off a set of stairs 'cause I thought I could fly. I was so excited. So, yeah, it's really been awesome. It's been such a dream. And I can't wait to see what her story is, what her journey is.
Every episode of Marvel Studios' WandaVision is now streaming on Disney+.
Want more exciting information about Phase 4? Find the latest Marvel Cinematic Universe news right here — and stay tuned for more!
This is just the beginning of the Phase 4 news. Stay tuned to Marvel.com for more details! And be sure to follow Marvel on Facebook, Twitter, and Instagram.
Looking for more Marvel movies and shows to stream? Check out everything on Disney+, Hulu, and ESPN+ right here, and where to find all your favorite Super Heroes right here. Sign up for Disney+ and start streaming now!
The Hype Box
Can't-miss news and updates from across the Marvel Universe!