TV Shows
Published June 17, 2019
The Cast and Creative Minds Behind 'Legion' Talk Season 3 at the LA Red Carpet Premiere
The final season premieres Monday, June 24 on FX!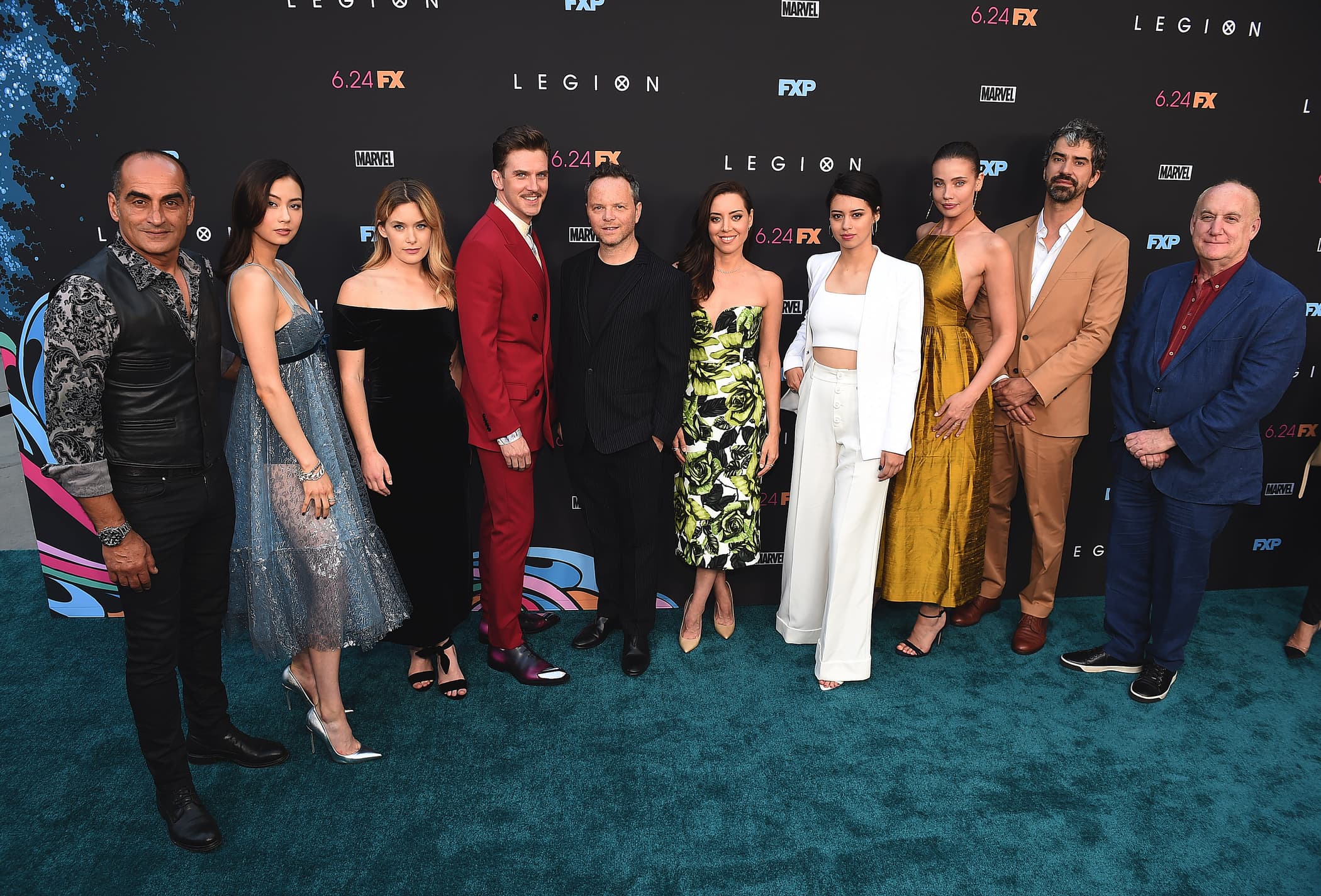 The third and final season of Legion will debut on FX on Monday, June 24 at 10:00 pm ET/PT, and it's setting out to be a real mind-trip as time travel is involved.
The stars and creative minds behind the third season showed up for the red carpet premiere in Los Angeles on June 13, and we had the opportunity to speak to them about the final season.
Dan Stevens (David Haller) recalled shooting Season 3 as "a psychedelic experience." Reflecting on the whole entire Legion experience, Stevens said, "[Noah] promised me something weird and beautiful and also something that would be challenging that would never be boring, and he's fulfilled on absolutely every one of those counts, and yeah, it's been extraordinary."
Aubrey Plaza (Lenny Busker) teased, "There's a whole new side of Lenny this season. She's living her best life, as they say. Get ready to see that."
Season 1 of Legion wondered if the character David Haller was mentally insane or had mutant abilities. Season 2 introduces the idea that David is possibly both. What can we expect from Season 3? Creator, showrunner, and executive producer Noah Hawley stated, "Season 3 is about whether he can be redeemed or not."
Or for a far more to the point summary of the series, Hamish Linklater (Clark DeBussy) stated, "Season 1, Clark has a great deal respect for David. Season 2, he had even more respect for David. Season 3, he's just going to kill David."
"Noah since the very beginning said he would take us on a magical mystery tour, that this was where the story started, this is where the story ended. I'm happy to say there were some detours along the way and surprises and things that the magic bus took us to, but that's Noah. He's an extraordinary visionary, an extraordinary storyteller, and being able to be part of that journey and see how he realized his vision was thrilling," reflected Jeph Loeb, executive producer, EVP/Head of Marvel Television.
The series has even kept Legion Marvel character co-creators Chris Claremont and Bill Sienkiewicz on their toes. "They like to keep everyone guessing," said Sienkiewicz. Claremont added, "I spent a ridiculous amount of time making Amahl Farouk the baddest badass in creation, and now suddenly he's the hero!? This is why we need more seasons!"
Heading into the Season 3 premiere on FX, between Hawley, Loeb, Claremont, and Sienkiewicz, the one word used to sum it all up was "bittersweet."
Get a glimpse of the LA red carpet premiere in the photo gallery below, and to see how the series comes to a close, catch "Legion" Season 3 when it returns on June 24 on FX!
You can follow "Legion" on Twitter, Facebook, and Instagram.
The Hype Box
Can't-miss news and updates from across the Marvel Universe!