TV Shows
Published July 17, 2019
The Enemy's Even Closer In New 'Marvel's Agents of S.H.I.E.L.D.'
A new episode airs Friday, July 19 at 8p/7c on ABC!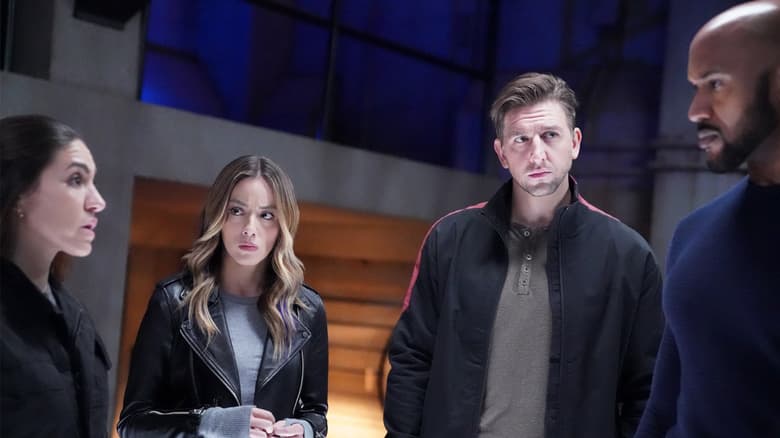 Last week's Marvel's Agents of S.H.I.E.L.D. ended with a bang. Literally.
In a shocking turn of events, as our Earth and deep space crews are finally reunited, May enters Sarge's cell and shoots him. Now that the party's over, can the team trust each other in order to face impending doom, especially now that the enemy's in their midst. She's closer than they realize. Take a look at a preview for this week's action-packed episode, "Leap," below!
May's locked up, and unable to remember the action that landed her in that cell. Will Yo-Yo and the team buy her sudden memory lost?
Now that FitzSimmons are back, they must help the team piece all the loose ends they can't comprehend. Simmons is entrusted with trying to save Sarge's life, but can a man, albeit a dangerous and volatile alien one, survive a gunshot wound to both the chest and head? While Fitz, along with Deke, need to figure out how Sarge and Coulson are related, and what do the monoliths and the Lazy Comet's former captain Izel factors into it.
Mack makes the executive call to lock down the Lighthouse after last week's discovery that Izel is the creator of the Shrikes, the beast Sarge has been hunting and trying to stop, as well zombiefying the Lazy Comet's entire crew. Oh, she's very unhappy with the fact that they destroyed her Shrike tower.
As the promo above indicates, she's going to make things quite painful and hard for our team. With the ranks back together, can our agents stop her? Find out in a brand new episode this Friday, July 19!
Watch "Marvel's Agents of S.H.I.E.L.D." Season 6 on Fridays at 8|7c on ABC! Stream new episodes the next day on Hulu, On Demand or ABC.com.
For more information on "Marvel's Agents of S.H.I.E.L.D.," visit ABC.com, follow @AgentsofSHIELD on Twitter, and like "Marvel's Agents Of S.H.I.E.L.D."on Facebook for all the latest news and updates.
The Hype Box
Can't-miss news and updates from across the Marvel Universe!