TV Shows
Published July 22, 2018
'The Gifted' Season 2 Will Include the Morlocks and Much More
At San Diego Comic-Con, the cast and executive producers discussed what to expect when the series returns September 25.
At San Diego Comic-Con this weekend, the new trailer for "The Gifted" Season 2 was revealed to big cheers from the crowd, followed by a panel where we learned more about what to expect when the series returns. 
Executive Producer / Showrunner Matt Nix said that coming out of Season 1, he felt that the personal relationships were a strong component of the show he wanted to build upon, but that fans shouldn't worry that indicates the mutant powers of the characters being ignored. In fact, he said they learned, "When you do character-focused episodes, it made the power stuff more exciting, it made the fighting better." 
Nix said there would be more X-Men comic-based characters in Season 2, explaining, "We've got some really exciting characters who are straight out of the comics. The deeper you read the comics, the more you'll enjoy who we're bringing in."
Executive Producer Jeph Loeb had high praise for Nix and for the cast bringing the show to life. Said Loeb, "If I can distil the X-Men down to one word, it's tolerance. That's the spirit of the show in so many ways and I think that's what Matt's realty captured in a bottle… and really cool powers too!"
Nix noted that, "Traditionally, sometimes in X-Men stories, mutants can stand in for something else - Mutants can stand in for race." He said that in "The Gifted" Season 2, they wanted to make sure to depict that in the world of the show, "Race is still an issue, and still, also, being a mutant or not being a mutant is an issue. That's something we definitely think about."
In addition, here's what we learned during the panel about many of "The Gifted" main characters and the path they're on in Season 2.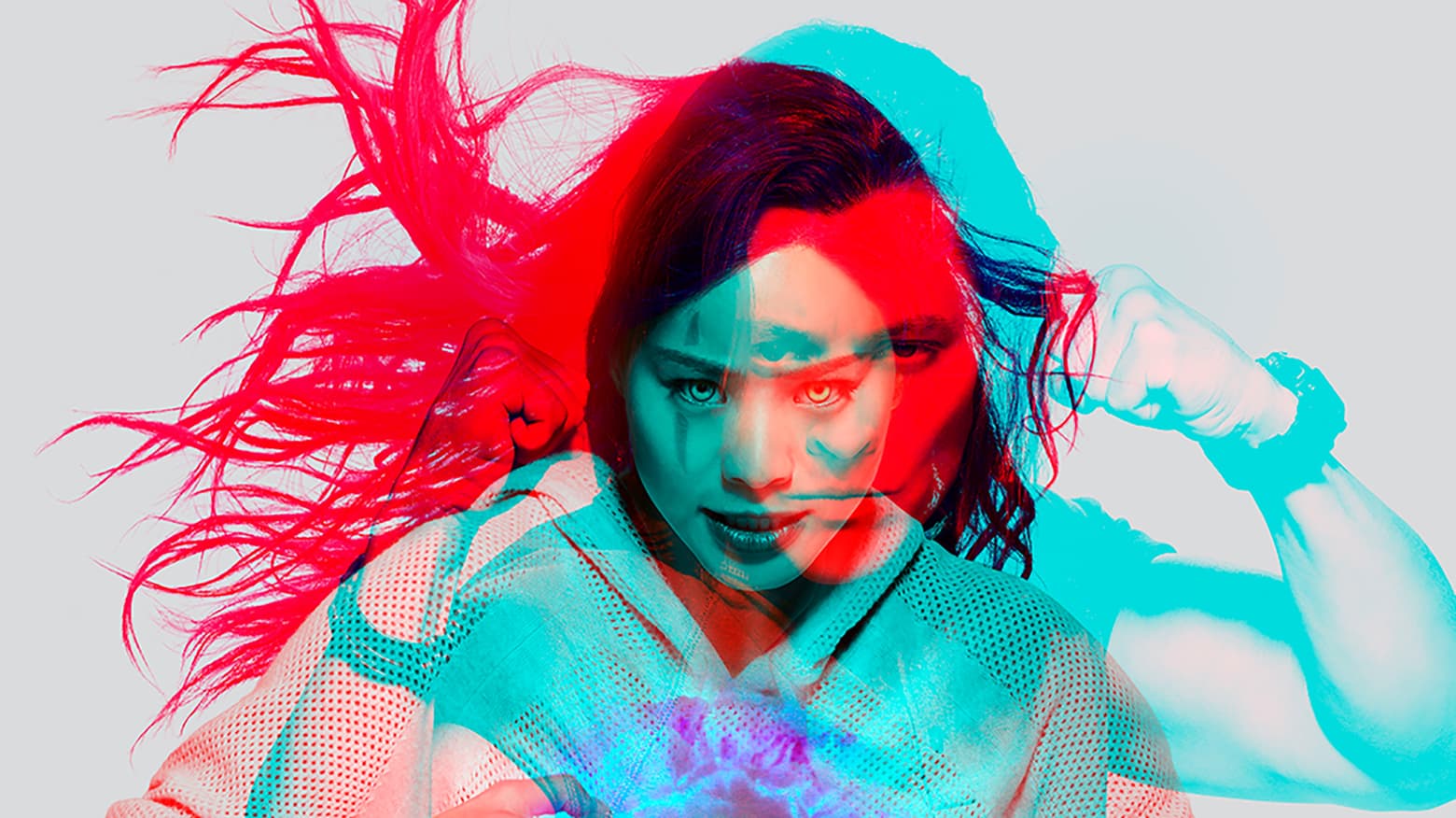 Blink
Jamie Chung cautioned that as far as Blink is concerned, "Even though she has found a normal routine in her love life, I think that's the only stable thing in her life." As Season 2 begins, "They're still doing missions; there are still mutants in need of help."
Chung revealed a big piece of X-Men lore would be introduced in Season 2, as she noted, Blink has, "Settled into her place [in the Mutant Underground], which is later questioned with the Morlocks. There's a different mutant group she seems fascinated by."
Thunderbird
Blair Redford noted that as Season 2 of "The Gifted" begins, Thunderbird is "In a bit of a questionable place, feeling like he's failed the branch of the Underground in Atlanta since it fell to dust." In the wake of what happened, "He's questioning his leadership role" within the Mutant Underground. Redford added, with a smile, "On the positive side, he's really hot and heavy with Blink!"
Lauren Stucker 
Natalie Alyn Lind noted that when Season 2 ended, she and her brother, Andy (Percy Hynes White) had "just tried Fenris for the full time," as the siblings learned how powerful they could be when they used their powers in unison, much like their great-grandparents, the Von Struckers. 
However, shortly after, Andy left the Mutant Underground behind, choosing to unite with Esme (Skyler Samuels) and Polaris (Emma Dumont), and Lind said now, "Lauren is desperate to connect to her brother." That's easier said than done however, but Lind noted in his absence, "She has to fight for herself because she wants him back; wants him on the same team." 
The Stepford Cuckoos
Skyler Samuels, who plays the Stepford Cuckoos, revealed that in Season 2, "We get to know more about the Hellfire Club," including the role within the Inner Circle held by Reeva (Grace Byers), a new addition to the series in Season 2. However, Samuels said there would definitely be some tension. When asked if that means between the Stepfords and others, or between the sisters themselves, she said, with a laugh, "Me, myself and I are really at odds." 
Eclipse
For Eclipse, things are sadly direct, remarked Sean Teale, as "He's lost the things that matter to him the most," now that Polaris has left. "The woman that he loves and his unborn child are nowhere near him and, due to a difference in ideology, actively trying to evade him 
That would do terrible things to a man. He's even more determined and rabid in his quest to right the wrongs and fix the family." Season 2 finds Eclipse, "Six months older, more jaded, but trying to hold it together."
Teale noted Eclipse has often gone behind people's backs to achieve his goals, but remarked, "I think there's an opportunity for him to go the other way. First he needs to step up as more of a leader, now that Polaris has gone. He and John share that bond. So does Reed, actually." However, he said those attempts could be derailed the closer Polaris gets to giving birth, as "He might get too erratic."

Polaris
Emma Dumont couldn't resist proclaiming that the new season finds Polaris, "Pregnant!", elaborating, "When we find Polaris pregnant in Season 2, she's very, very pregnant. Nine months pregnant. It's terrifying and hard and she's really just scared about the labor. As you saw in the trailer, mutant labor is different... Because she controls metal, and she doesn't want to die!"
As for her own lineage, Dumont said, Polaris, "Hates her father - resents him for making sacrifices to save a race of people. For a young girl, that doesn't make sense.
But now, she understands you have to make sacrifices when you've been given this gift, and 
maybe her father isn't such a bad guy. Maybe they're alike…"
Reed Strucker
Season 1 found Reed Strucker (Stephen Moyer) discovering he was born a mutant, like his father, only to have his abilities suppressed, and Moyer observed, "On some deep level, his destiny has been taken away from him."
With Andy having left, Reed will strive to bring his family back together, but in the meantime, we may learn more about Reed via his son's storyline, as Moyer noted, "Andy will sort of delve into his father's past" while away from him. 
"The Gifted" Season 2 premieres Tuesday, September 25 on FOX.
San Diego Comic-Con runs from July 19-July 22. Watch Marvel LIVE at www.marvel.com/SDCC2018 for minute-by-minute updates on all things Marvel. Join the conversation using #MarvelSDCC.
The Hype Box
Can't-miss news and updates from across the Marvel Universe!