TV Shows
Published April 24, 2019
Tyrone Faces Connors in This Week's Brand New 'Marvel's Cloak & Dagger'
Meanwhile, Tandy faces a possible dead end to her investigation in a sneak peek!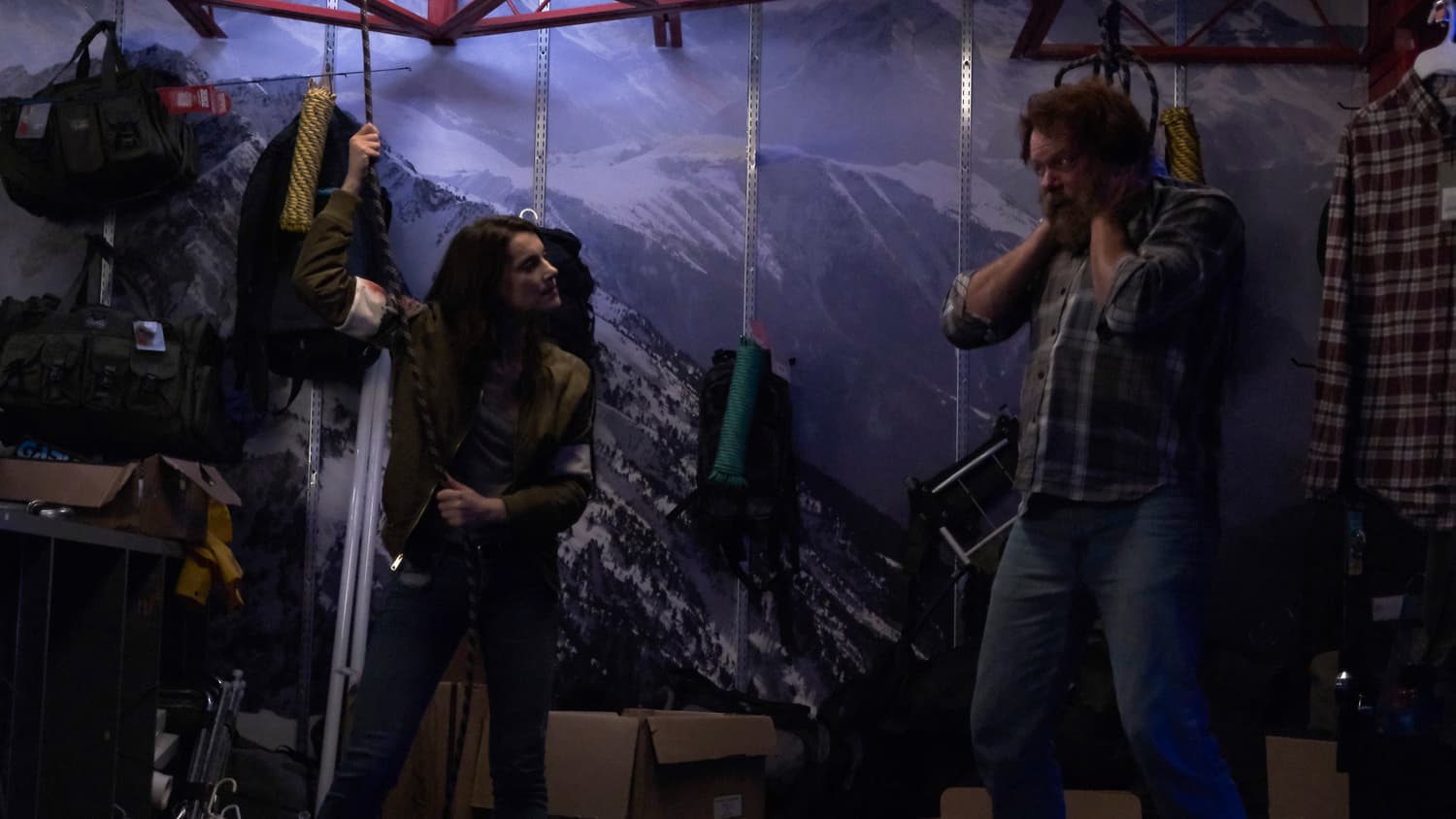 The biggest shocker coming out of last week's episode of "Marvel's Cloak & Dagger" was the reveal that Connors is alive and well, actually not that well. He's been living in solitary in Tyrone's Loa Dimension—the very dark dimension that he swallowed Mayhem into. Played by Mayhem, Tandy ends up expelled from Ty's cloak and is spit back out into the real world along with Connors.
Speaking to J.D. Evermore, the actor who plays Detective Connors, Marvel.com got a glimpse into the psyche of the man who's been trapped alone with his thoughts.
"He's been in this place that's foreign to him for eight months," revealed Evermore. "He has to confront the realities of his life. He's had nothing else to do, no human contact whatsoever. He's wondering what got him there. He's had to sit down and have a long look at his life, and all the bad things he's done that lead him down this road."
Connors offers Mayhem, who he believes is Brigid O'Reilly, an apology. As expected, Mayhem doesn't care too much for the man who killed Officer Fuchs and tried to kill O'Reilly. But does his remorse hold any water now that he's back in the real world. Is he a changed man or will he fall back to his old survival instincts?
Evermore offered, "A lot of people get in a situation where they say they're going to be a changed person, as a result of something that led them there, and then many times they fall back into their old ways once they get out of the situation they're in," before teasing, "that's probably something be revealed very soon."As the teaser above demonstrates, "very soon" is looking a lot like tomorrow as Ty will be forced to confront the man who murdered his brother face to face!
In this upcoming Thursday night's brand new episode, "Alignment Chart," Tyrone is faced with a hard decision when presented with an opportunity to finally clear his name from an unlikely source. Meanwhile, Tandy is letting her anger get the best of her as she becomes frustrated with a possible dead end to her investigation into the sex trafficking ring.
While in the Loa Dimension, Tandy and Mayhem found a record store with catalogues of albums that feature the faces of the missing girls. She then finds several records with her name on it. However, playing them forced her to play out all her bad childhood memories.
In the sneak peek, out of the cloak and back in the real world, Andre tells Tandy about the dozen women who were rescued from a sex trafficking operation and the various stages of distress they're facing. Some are in the hospital, while others are in jail too scared to tell the truth. While the young women are lucky to have Andre on their side as he helps them lawyer up, Andre tells Tandy of others who are on their side. The story among the rescued women are of a girl who looks like an angel and a boy who moves like a shadow were both able to take down all the bad guys and free them.
Take a look at this brand new episode 205 art poster from Marvel artist, Christian Ward!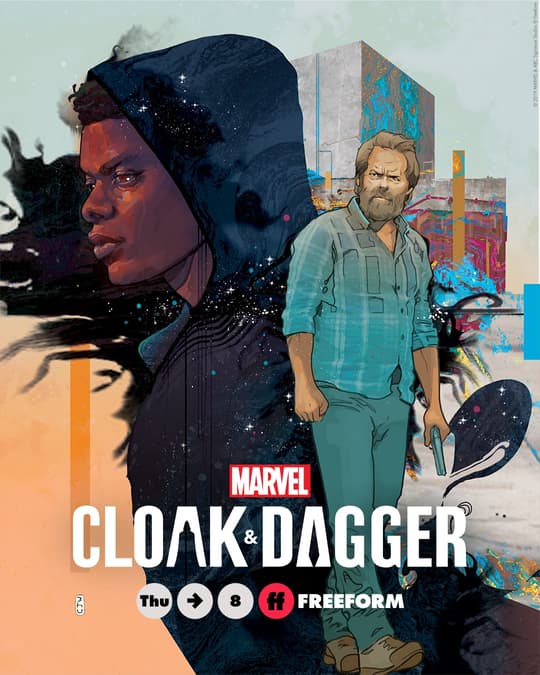 "Marvel's Cloak & Dagger" – "Alignment Chart" airs tomorrow night, Thursday, April 25 at 8p/7c on Freeform! You can stream new episodes the next day on Hulu, On Demand or Freeform.com.
For more in-depth behind-the-scenes knowledge of the making of "Marvel's Cloak & Dagger" Season 2, don't miss out on The Marvel After Show, the official companion podcast. New discussions will be available for download at www.marvel.com/aftershow, Apple Podcasts, Spotify, and your favorite podcast app directly after each episode of "Marvel's Cloak & Dagger" airs on Freeform.
Stay tuned to Marvel.com for the latest on "Marvel's Cloak & Dagger" and Marvel Television! Be sure to follow @CloakandDaggeron Twitter and like the official "Marvel's Cloak & Dagger" Facebook page!
The Hype Box
Can't-miss news and updates from across the Marvel Universe!