Comics
Published December 10, 2018
10 of the Best Costumes in the Spider-Verse
We comb through the Marvel Multiverse in Part 3 of our spider-heroes costume showcase!
It's the end of the spider-world as we know it!
With SPIDER-GEDDON rolling towards its finale with next week's issue #5, it's time to look back one more time at some of the all-time best arachnid-oriented heroes from the Marvel Multiverse.
If you need a refresher, feel free to look back at the first and second installments before diving into this final version!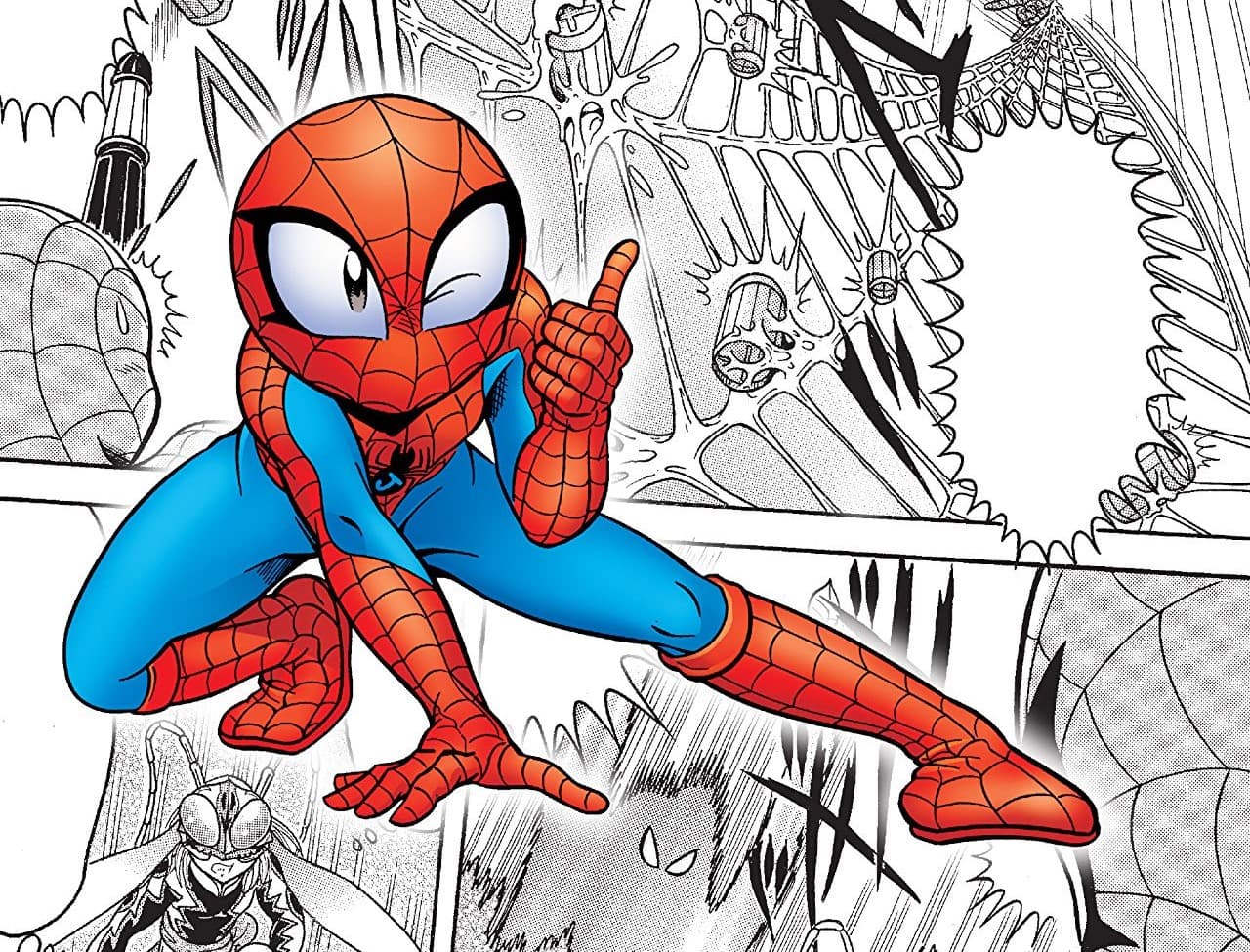 Some of the most fun characters from these spider-events look directly ported over from the source material, like the black-and-white, straight-off-the-page Spider-Man J from the eponymous manga. How can you not smile at a diminutive web-slinger mixing it up with huge heroes and villains!?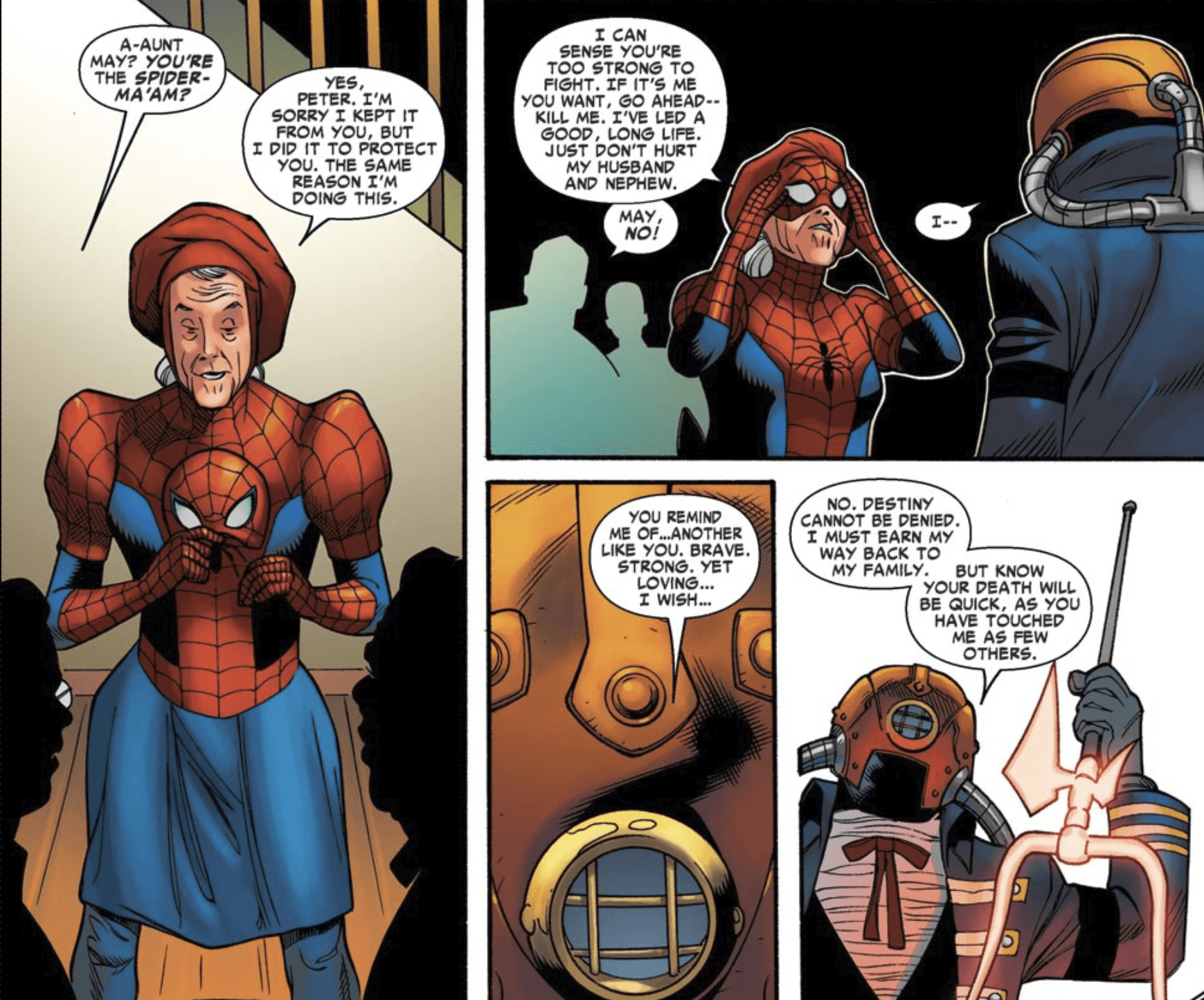 Just about everyone in Peter Parker's life has been bitten by a radioactive spider across various realities, but Earth-3123 is unique in that Aunt May became the arachnid-themed hero! Going by Spider-Ma'am and sporting a spiffy hat, she stood up to the Inheritor Karn in SPIDER-VERSE TEAM-UP #3 and continues the fight in SPIDER-GEDDON.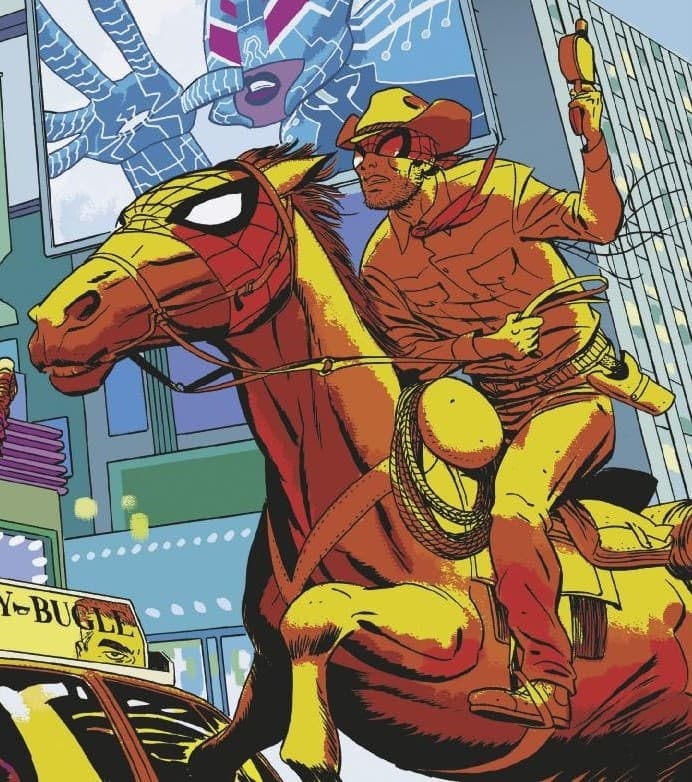 We love cowboys and we love the wild west version of Spider-Man known as Web-Slinger! He keeps it simple with a classic style mask just over his eyes, but scores bonus points for giving his horse one and wielding six-gun web shooters!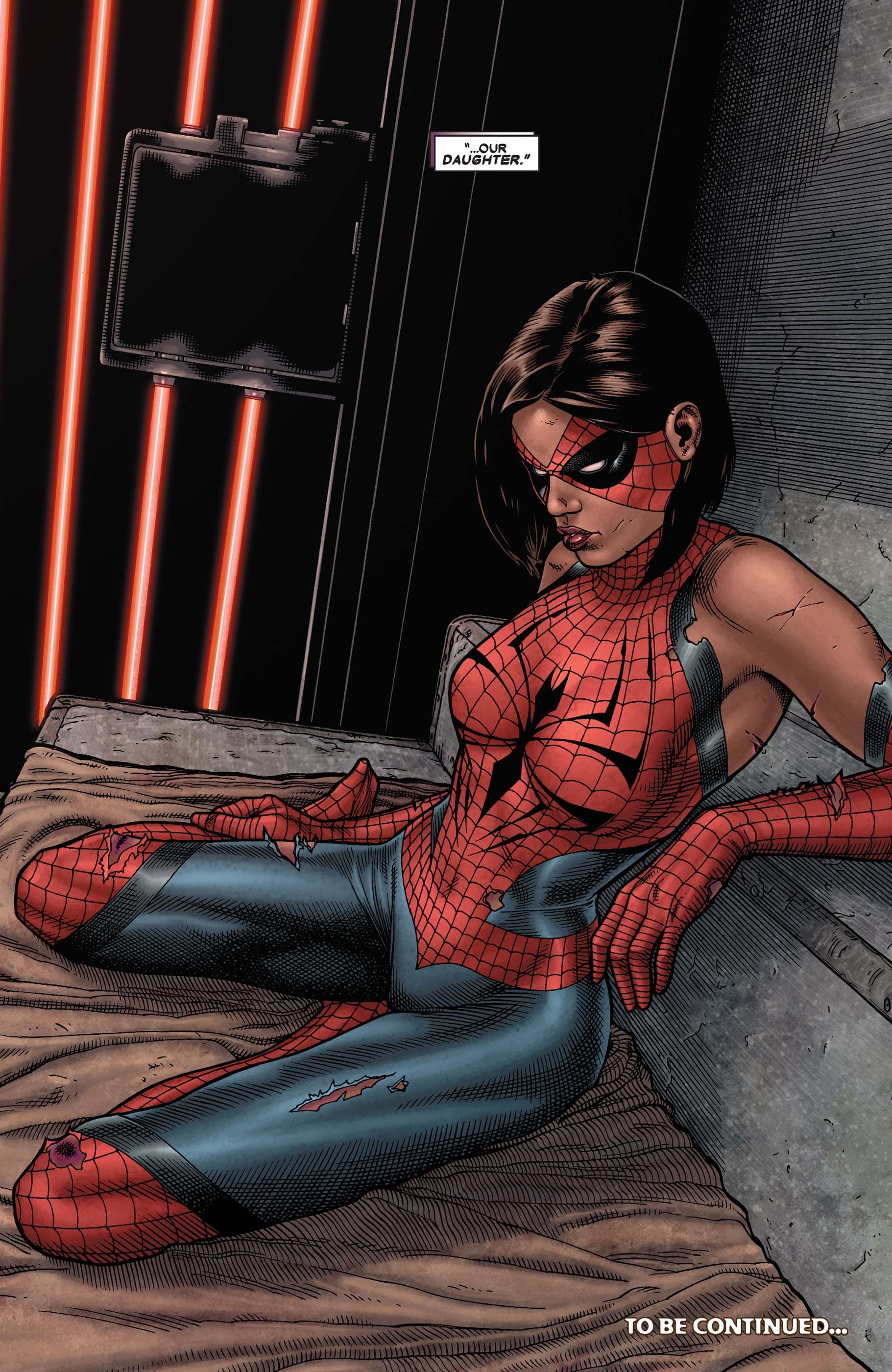 In the OLD MAN LOGAN Universe, Spider-Woman Ashley Barton is the result of Hawkeye getting together with Peter Parker's daughter Tonya. The resulting Super Hero has stood defiant against both the Kingpin and the Inheritors. And she does a nice job of paying homage to her grandpa's costume, but with her own twists.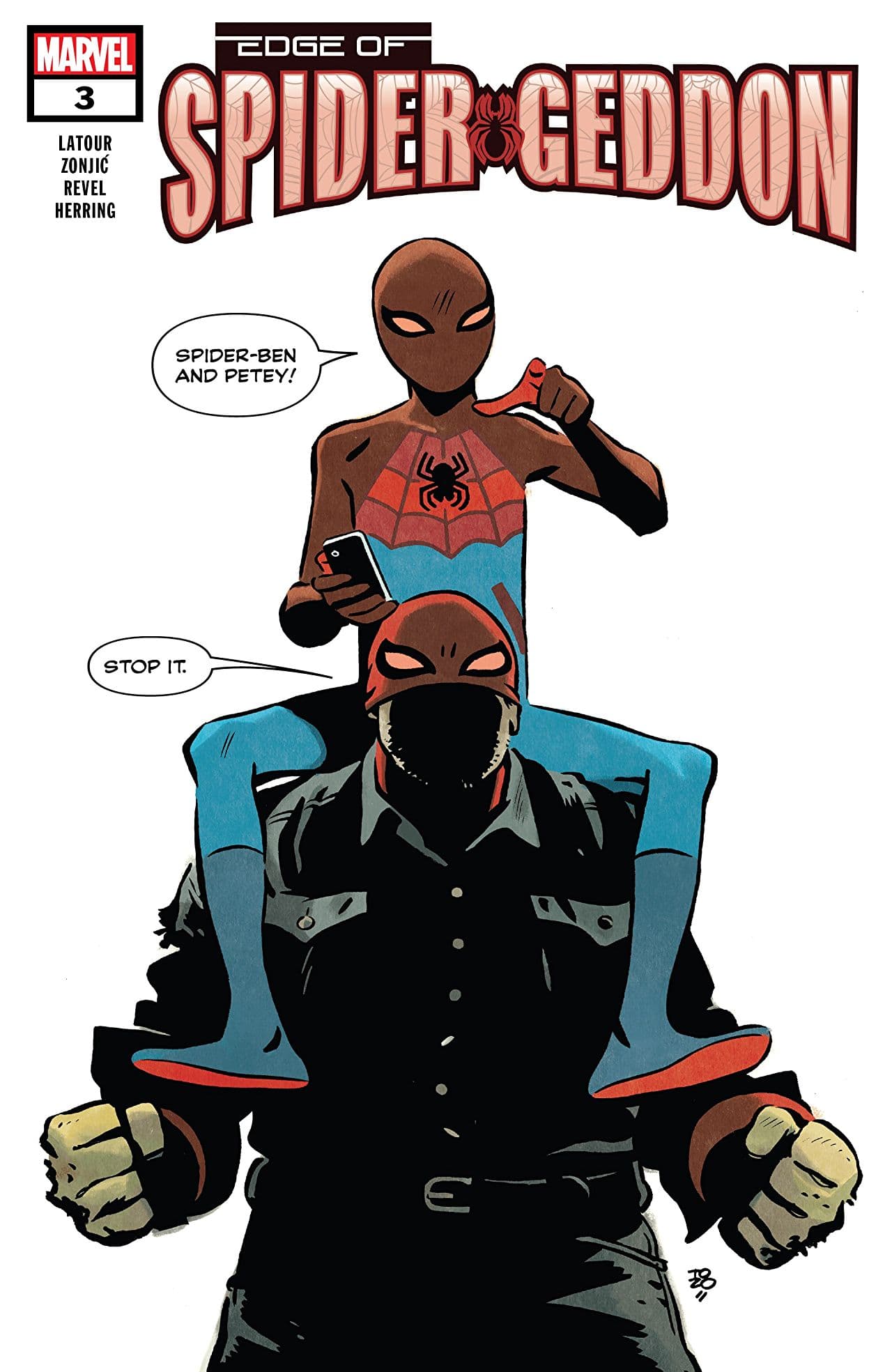 Though the partnership takes a tragic turn, we love the pairing of Spider-Ben and Petey resulting from the already-spider-bitten Petey giving his Uncle Ben a blood transfusion after getting shot. Ben keeps it super simple with just a mask and Petey looks great in his pajama-esque get-up!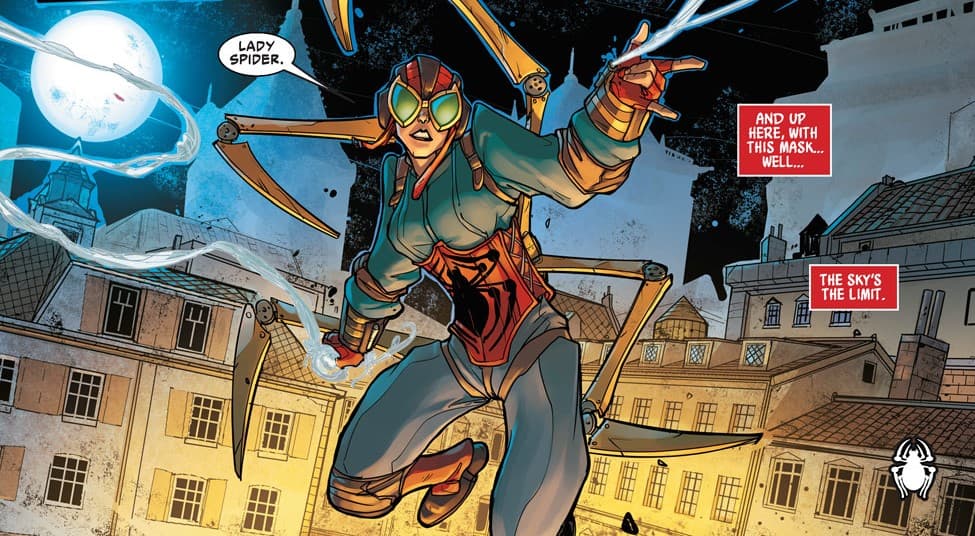 Even if steampunk isn't your jam, it's hard not to like Lady Spider. One of the few SPIDER-VERSE characters without actual powers, May Reilly used her brains to create her back-mounted spider-legs and web shooters!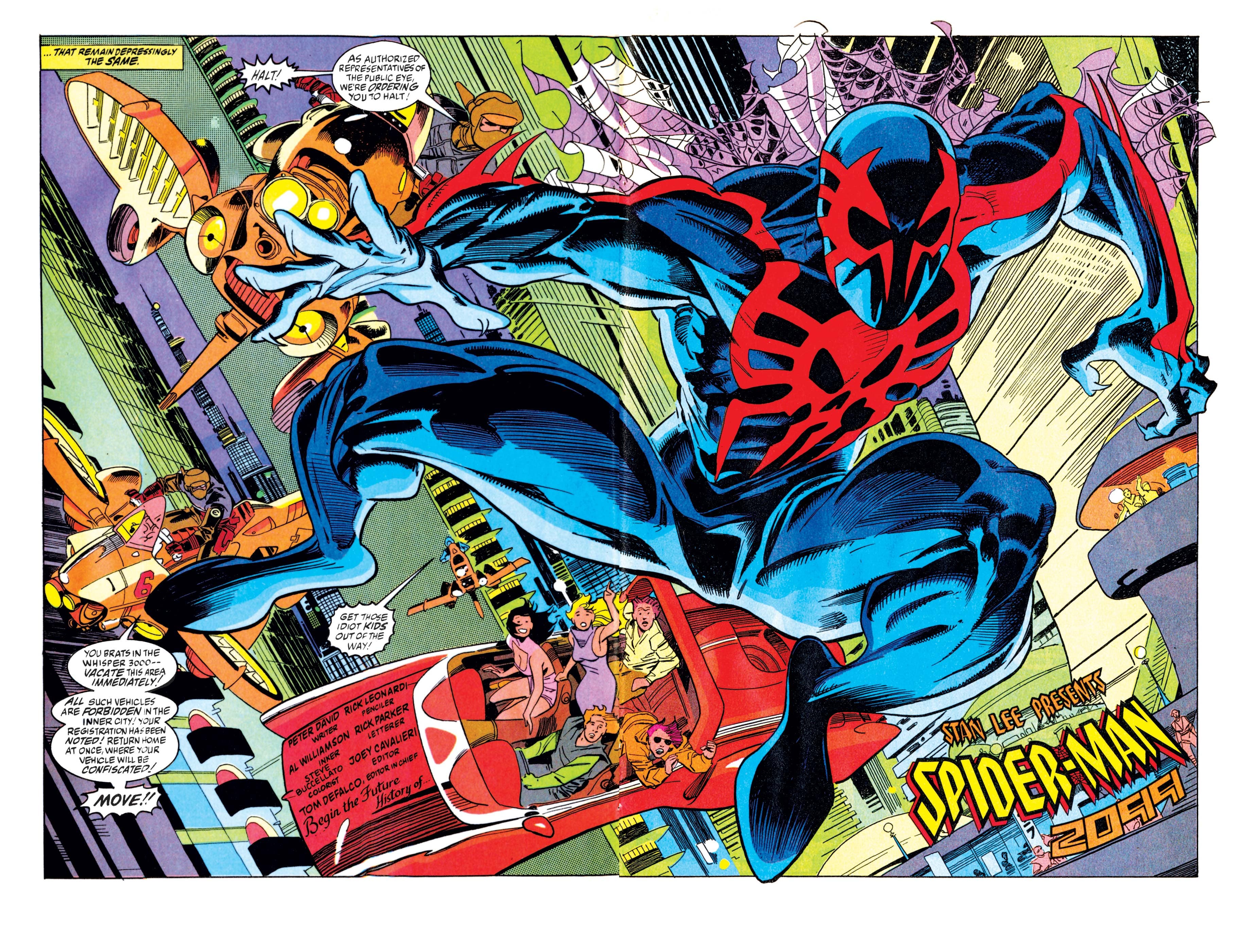 Miguel O'Hara's current white, black, and red togs look fantastic, but we will always love the classic version that debuted back in 1992. There's just something perfect about that mostly blue costume with the red designs and tattered web cape that we'll always dig!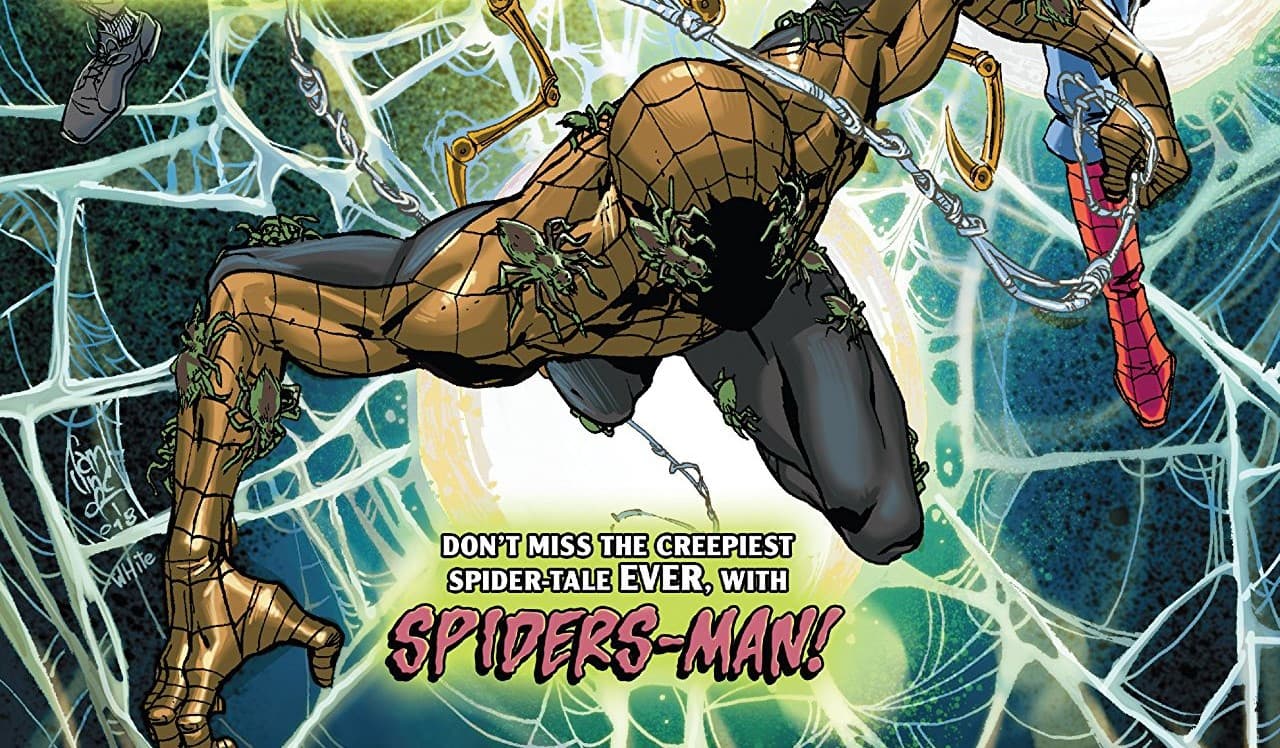 One of the break-out new characters of SPIDER-GEDDON might not look all that different at first glance, but it definitely makes the skin crawl. In actuality, Spiders-Man consists of legions of sentient arachnids all thinking they're Peter Parker!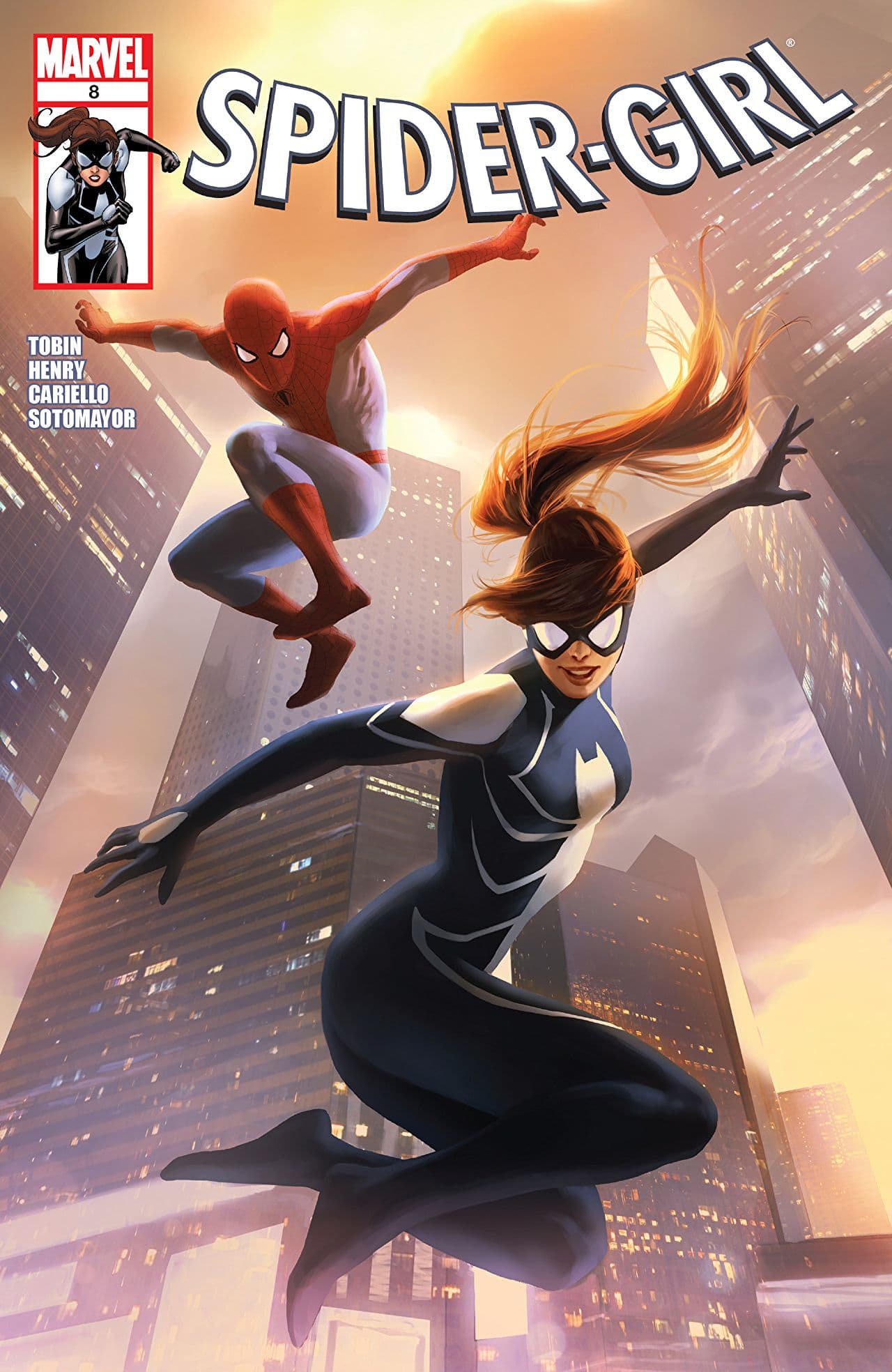 Anya Corazon's been fighting off baddies since her debut in 2004's AMAZING FANTASY #1 when she went by Araña and wore a cobbled-together costume. These days, as Spider-Girl, she fights crime in a mostly black suit with a white emblem and detailing reminiscent of both Venom and Julia Carpenter's Spider-Woman duds.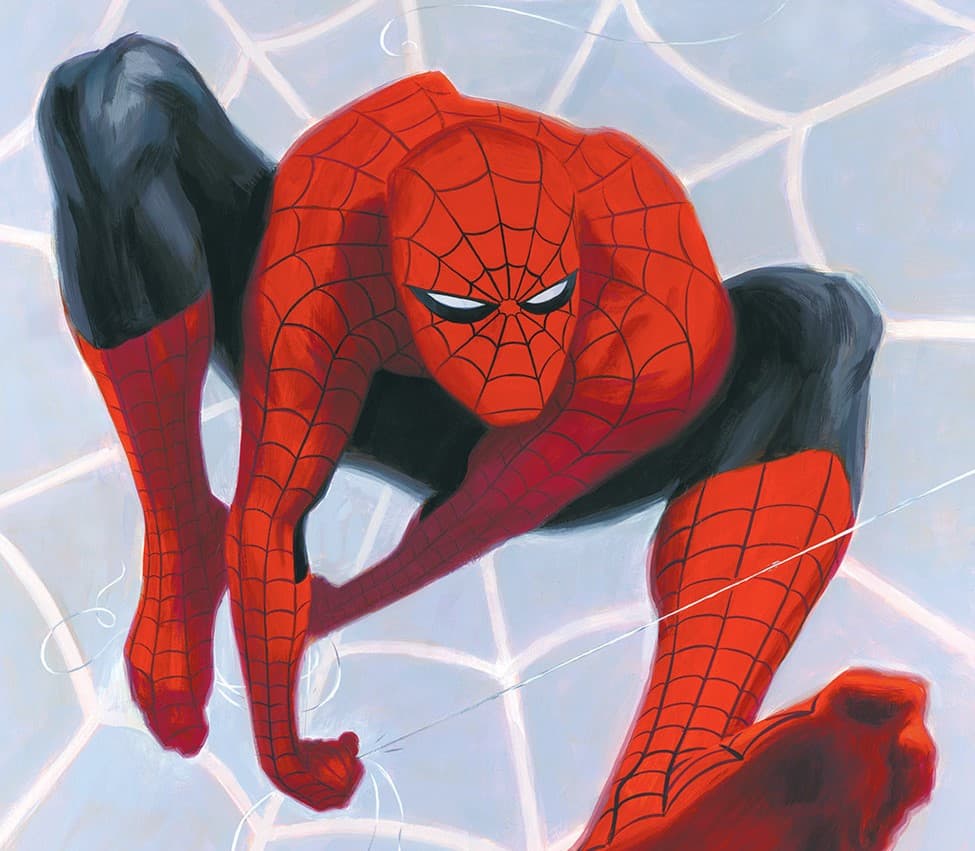 Come on, you just can't do better than the original! The original red and blue Spider-Man costume remains absolutely iconic, even 50-plus years after its debut!
Visit your local comic shop to read SPIDER-GEDDON #5 next week!
The Hype Box
Can't-miss news and updates from across the Marvel Universe!