Comics
Published January 14, 2019
14 Best Black Panther Stories
14 stories that have made T'Challa a vital part of the Marvel Universe.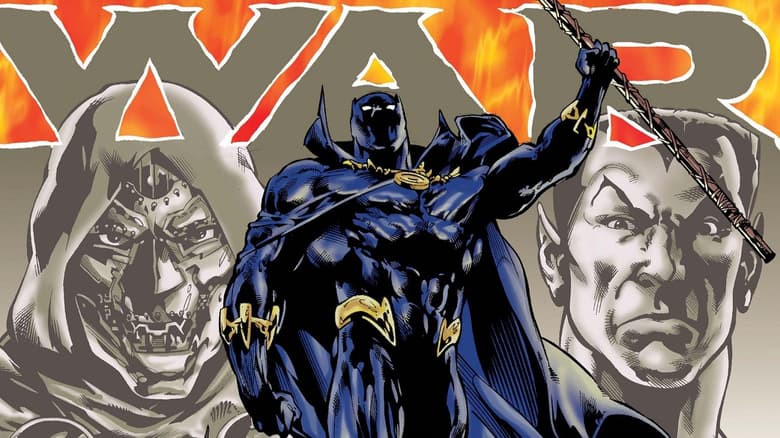 Take a look back at the previous stories that have made T'Challa such a vital and interesting part of the Marvel Universe over the years.
T'Challa Takes on the Klan
Although in 1976 the Klan already seemed to be heading towards the largely broken relic it exists as today—what with the famous letter from Arkansas AG Bill Baxley and membership dipping to somewhere around 2000—they still had terrifying cache as an undeniable symbol of racism; ghosts given flesh by America's original sin.
A Living Symbol
So when Black Panther, a black king from an African nation of wild technological advances, came to Georgia to help his girlfriend Monica find out the truth about her sister's death, he not only battled and defeated bigots with his intelligence and strength, he represented a breathing indictment of all their misbegotten claims and hate fueled rhetoric.
Return of the King
Less than a year after Panther took that fateful trip to Georgia, the King of Wakanda received his first eponymous solo title. Even more exciting, the character's co-creator and recent repatriate to the Marvel fold, Jack "King" Kirby, would be acting as writer and artist on the new title.
All-Out Action
Kirby wasted no time in demonstrating the versatility of Panther, crafting a story that saw T'Challa take on corrupt artifact collectors, a princess, an American gangster in hiding, evil samurai, and an alien from millions of years in Earth's future, featuring mystical items such as the Frogs of Solomon and the Fountain of Youth prominently. And he still had four issues to go after this!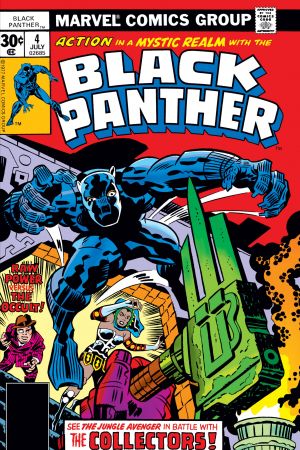 The Client
After a long dry spell where Panther would pop up here and there as a supporting character but had no ongoing to call his own, the Marvel Knights line arrived and selected T'Challa as one of the characters to highlight. Writer Priest landed the gig with a pitch that included a brand new POV character, State Department liaison Everett Ross, and a fractured storytelling approach.
Watch the Throne
In the first year of the series, Panther found himself an exile from his own country, a victim of a coup orchestrated by his adopted mother, and a mystic obsessed mentally ill figurehead Achebe who quickly slipped her leash.
Clash of Kings
Having spent 25 issues establishing Black Panther as a consummate planner and master manipulator, Priest pivoted to a storyline that showed us that even the King of Wakanda has flaws. Faced with an international incident that seems poised to pull the Earth into World War III, T'Challa finds his moves undone left and right and Ross finally getting his chance to save the day.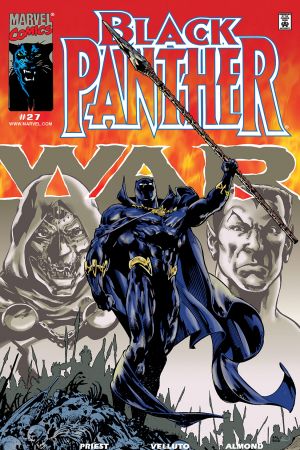 Heavy is the Head
The storyline also highlighted the way super heroics and rule of a country an butt up against one another as Panther finds himself in pitched negotiations with other fellow double threats: Doctor Doom, Namor, and Magneto. The fact that the three other monarchs in question often—if not nearly always—show up as villains adds to the sense of Panther as not being a figure of clear cut morality.
Red Zone
After years of tenuous alliance with the Avengers without membership, Panther finds himself on the team just as a mysterious plague breaks out in South Dakota. With the Avengers scrambling to react, T'Challa seems the only mind dedicated to unraveling the truth.
Black Panther vs. Red Skull
Beside reminding readers that the moniker "smartest" need not only apply to the scientifically gifted like Iron Man, this arc brought one singularly satisfying moment: Panther exposing Red Skull's deception and cold cocking him just when it seems the hateful villain has victory in his bigoted hands.
Wakanda Under Siege
Bringing the focus on Wakanda's history and its place in the world, the Black Panther series written by Reginald Hudlin began with the nation beleaguered from all sides by opportunistic countries looking to take advantage of a temporary moment of chaos.
Who is the Black Panther?
A commentary on international relations and the way "western" countries seek to exploit countries in the "developing world" for their own advantages while insisting their only motivation is the betterment of said exploited nation, this story immediately put T'Challa on the defensive against an entire system of corrupt international relations.
Man Without Fear
After the ends of Shadowland and Doomwar, both Black Panther and Daredevil found themselves questioning their identities, their purposes, their very moral framework. Panther sought out a new place to call home and re-center himself. With DD taking to the road, Hell's Kitchen seemed the perfect spot for T'Challa to hang his hat, a community with a vigilante-shaped hole in its heart.
The Most Dangerous Man Alive
Taking Panther from his usual macro ambitions to the micro showed readers a different side of the former ruler, revealing the heart of altruism that beat inside the body of realpolitik that he had so spent most of his life reflecting. The series ends up affirming Panther's importance as he must battle for the Kitchen's soul and his own identity against a twisted usurper.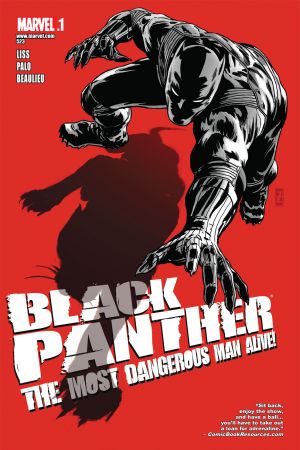 Black Panther: The Most Dangerous Man Alive (2010) #523.1
published

added to marvel unlimited

rating

artist

writer

penciller
What is Marvel Unlimited?
The Hype Box
Can't-miss news and updates from across the Marvel Universe!