Comics
Published February 28, 2019
3 Biggest Marvel Underdogs
We examine Marvel's most underestimated heroes!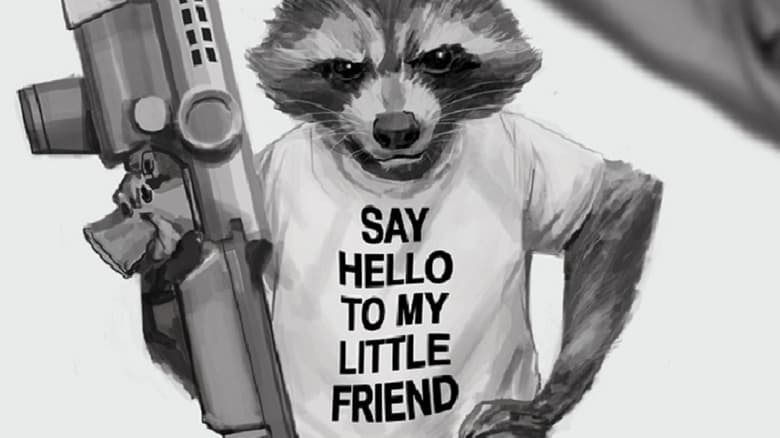 When you assume you've got the edge on your opponent, be it in battle or dance-offs, you may find yourself on the floor searching for your dignity.
This sentiment rings loud and clear throughout the Marvel Universe, often resulting in a lopsided, underdog victory. While countless examples exist, a few heroes stand out as more unassuming than the rest of the field. These wily folks have the advantage of appearing docile—and hilarious—while in reality, being the complete opposite. Below, we celebrate a trio of unlikely powerhouses!
Rocket Raccoon
An anthropomorphic raccoon may not sound that terrifying, but when said varmint can pack a weapon the size of a bathtub—and possesses the skills to use the heck out of it—things can get real pretty quickly. Rocket might be conceptually non-threatening, but the baddies of the universe can attest to the inaccuracy of that line of thinking.
Packing more heat than The Punisher, Rocket makes up for his small stature with epic levels of bravery and off the charts attitude; he's living proof that it's not the size of the raccoon in the fight, it's the size of the fight in the raccoon—and his gun.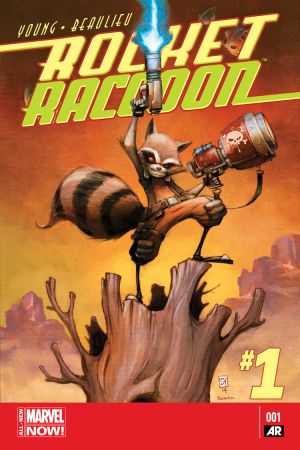 Lockjaw
When you belong to a family of super-powered royalty, it shouldn't be that big of a surprise that the pet also packs powers.
The super-pooch companion of Crystal and the other Inhuman royals, Pet Avengers leader Lockjaw has handled more than his fair share of intergalactic goliaths. He's tangled with Thanos, The Hulk, and even assisted in facilitating the recovery of the Infinity Gauntlet.
Not too shabby for a creature you'd expect to fetch your slippers or chase your cat up a tree.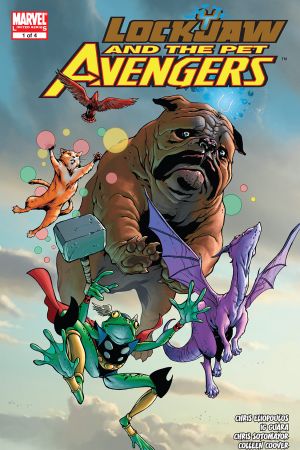 Lockjaw and the Pet Avengers (2009) #1
published

added to marvel unlimited

writer

colorist

letterer

inker

penciller
What is Marvel Unlimited?
Squirrel Girl
Typically, the squirrel doesn't strikes fear into the hearts of super villains. If history has taught us anything, however, this creature might just be the most fearsome force the Marvel Universe has ever seen.
We're not referring to the legume gathering, buck-toothed, park dweller—we mean Squirrel Girl, the ultimate underdog.
This rascally miscreant has cemented herself as the Achilles Heel of just about every godlike villain in existence. No, seriously—Squirrel Girl has a record that surpasses just about anyone. She's beaten the proverbial pants off Doctor Doom, Deadpool, The Mandarin, Fin Fang Foom, and even Thanos!
When not making the dastardliest creatures around beg for mercy, she's been a mild-mannered nanny for Luke Cage and Jessica Jones. Now that's a resume!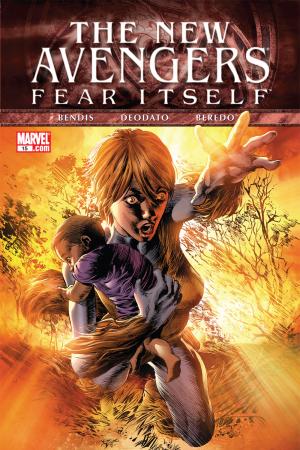 New Avengers (2010) #15
published

added to marvel unlimited

rating

writer

penciller

penciller (cover)

editor

letterer

colorist
What is Marvel Unlimited?
The Hype Box
Can't-miss news and updates from across the Marvel Universe!