Comics
Published July 12, 2022
30 Free Comics for New Readers
Marvel Unlimited hits 30,000 comics! To celebrate this milestone, enjoy these free comic stories that are ideal entry points.
Have you tried Marvel Unlimited yet? It's your all-access pass to over 30,000 Marvel comics at your fingertips. Get your first year of Marvel Unlimited for just $60! Use code MUSAVE60 at checkout.
30 starting points for 30,000 comics! Marvel Unlimited, an award-winning digital comics subscription service, now offers its readers instant access to 30,000+ issues from the latest and greatest stories to a back catalog spanning 80 years of Marvel Comics!
To celebrate this enormous milestone, Marvel Unlimited is offering fans 30 free comics in honor of 30,000 starting points! From ULTIMATE SPIDER-MAN (2000), classic X-MEN (1991), to modern hits like THOR: GOD OF THUNDER (2012), dive into these issue #1s and start your journey into comics. Or, if you're a Marvel Unlimited member, discover your next series to binge!
A staff and fan-favorite, this Spidey run can't be missed. Peter Parker gets a revamped origin in this resonant series, covering his first days as the radioactive Spider-Man.
A seminal X-Men moment! The dynamic duo of Chris Claremont and Jim Lee divvied up the X-Men into two distinct squads following the X-TINCTION AGENDA event. The result? A game-changing issue #1 that still maintains its record as a best-seller.
A thunderous intro to Jason Aaron's THOR. The Odinson vs. Gorr, the God Butcher!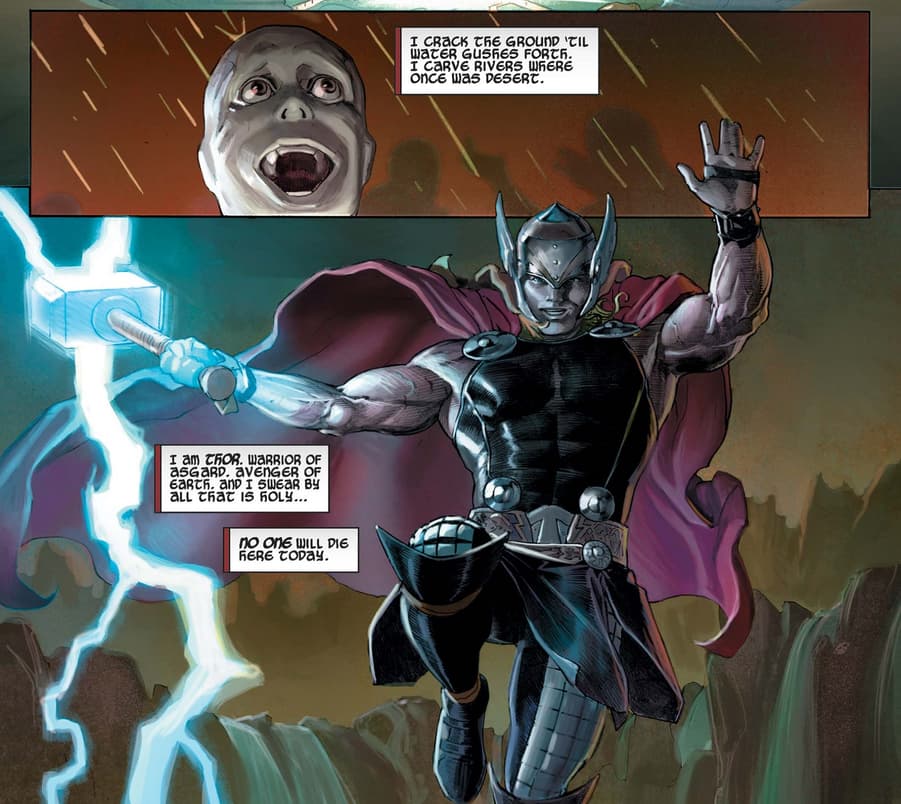 Matt Fraction and David Aja reunited to tell the ongoing tales of the Arrowed Avenger. Clint Barton and Kate Bishop means double the trouble in this Eisner-winner.
Meet the cultural phenomenon that is Kamala Khan, Jersey City's Inhuman hero!
New York Times Best-Selling author Ta-Nehisi Coates and artist Brian Stelfreeze steered King T'Challa through rebellion from within in this landmark run.
The greatest space opera of all time returned in the mighty Marvel manner in this excellent entry point run!
Steve Rogers. Tony Stark. Thor Odinson. The big three reunited—and just in time to save the world from the 2,000-foot-tall space gods known as the Celestials! One of the Avengers' most cosmically-epic arcs.
A barbaric alien world. A crash-landed warrior from an unknown place. A quest for freedom that becomes the legend of a king. Read PLANET HULK by Greg Pak, Carlo Pagulayan, Aaron Lopresti, Jason Keith, Chris Sotomayor, and more today!
Captain America. Iron Man. Whose side are you on? In CIVIL WAR, hundreds were left dead in Stamford, Connecticut, casualties of a nuclear superhuman incident that left a chasm of grief and confusion in the Super Hero community. What followed next was the Superhuman Registration Act.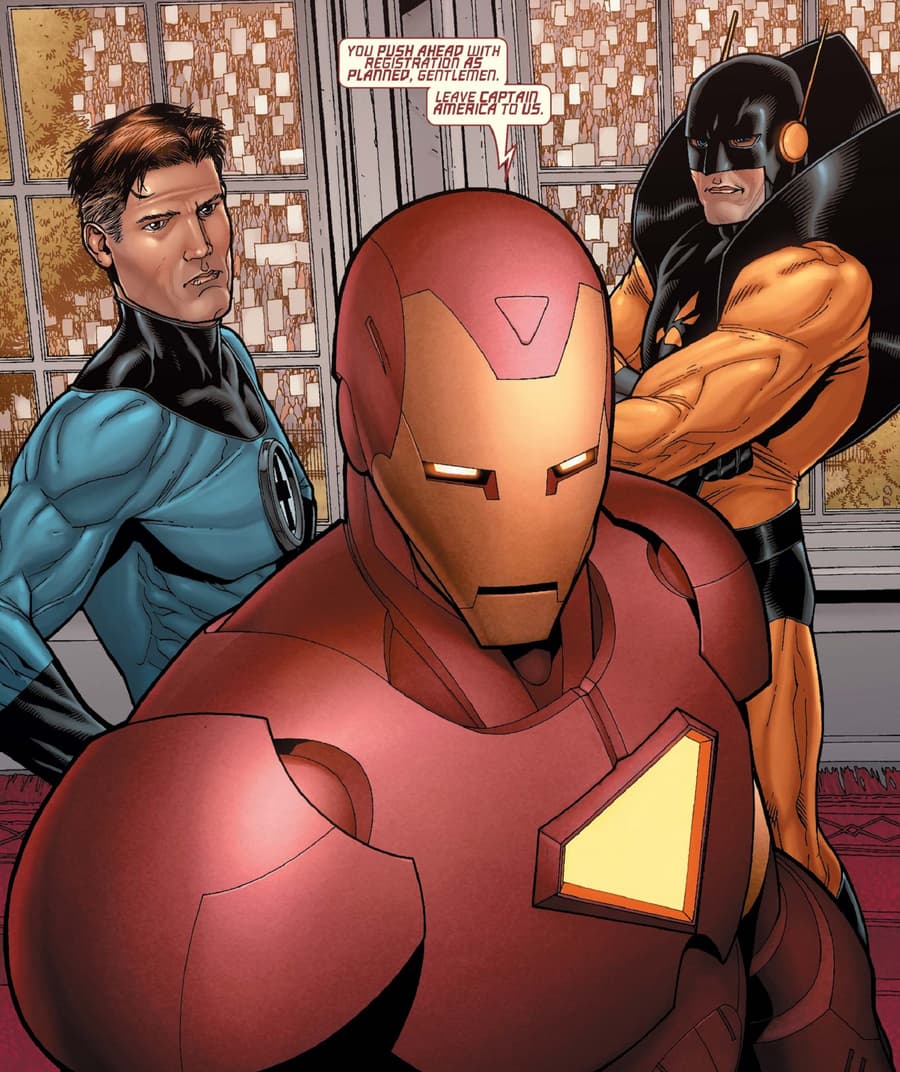 Brand-new to comics? Look no further than this wholly original series starring six teens who discover their parents are Super Villains.
Jennifer Walters is the She-Hulk! A stalwart member of the Avengers, she's also a killer attorney with a pile of degrees and professional respect. But juggling cases and kicking bad guy butt is a little more complicated than she anticipated. With a new practice and a mounting number of Super Villains she's racking up as personal enemies, She Hulk might have bitten off more than she can chew!
Creators Jason Aaron and Chris Bachalo take the Sorcerer Supreme to the edge of oblivion. Every spell cast comes at a cost, but what happens when Doctor Strange falls behind on his tab? Magic's days are numbered, and the Multiverse is unprepared!
Witchcraft is broken—and only the Scarlet Witch can fix it! In her solo series, Wanda Maximoff journeys the globe to solve the mystery of magic's final days alongside the ghost of Agatha Harkness. But as Wanda pieces witchcraft back together, the most important question remains: Who is the mastermind that broke it in the first place?
With new enemies, new friends, and that same "grinnin' in the face of death" attitude, the Man Without Fear returns to action. Mark Waid joins artists Paolo Rivera and Marcos Martin for a fresh spin on Daredevil.
Screenwriter Allan Heinberg and artist Jim Cheung introduce the Young Avengers in this origin. When a mysterious group of teen heroes assemble as the Avengers, they immediately grip the attention of their adult counterparts. The series that introduced Kate Bishop: Hawkeye, Wiccan, Patriot, Hulkling, and Cassie Lang.
The original Dark Lord of the Sith stars in his first ongoing series! Writer Kieron Gillen and artist Salvador Larroca bring us a peek behind the mask of evil.
Go past the red tape of the Red Room in this essential Black Widow run. BLACK WIDOW (2014) is a central place to start, or for those looking to say "Zdravstvuyte" to a stylish and cinematic caper.
Co-creators Jack Kirby and Stan Lee bring us into the Silver Age of Marvel Comics! Rejecting the notion of Super Hero tropes, Lee and Kirby defied expectations with the super-family super-team. Meet the Fantastic Four!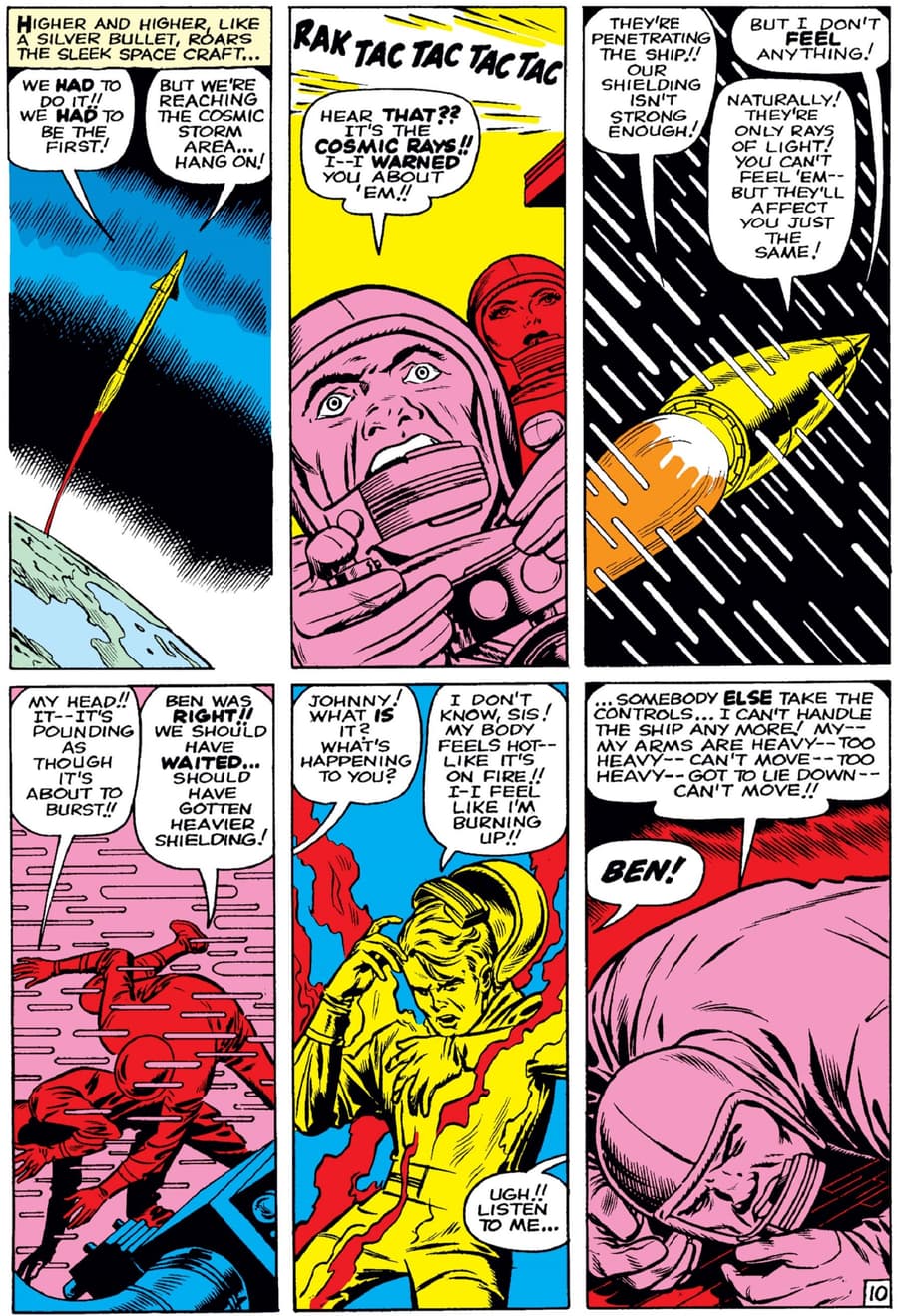 Superstars Ed Brubaker and Steve Epting begin one of the greatest Captain America runs of all-time! The Red Skull is back and possesses the one thing that could make him unstoppable—the Cosmic Cube. The story that gave us Winter Soldier: Bucky Barnes.
This eerie Eisner-winner by Tom King, Gabriel Hernández Walta, and Mike Del Mundo was an inside look at Vision's "perfect" synthezoid family.
This series covers everything from Marc Spector's Orthodox Jewish roots, military, and even Hollywood history. Spector comes to in an institution where his link to Khonshu is dismissed as delusion. But the staff and patients wear two faces, and Khonshu urges his Knight to see in the dark…
The SNAP! heard round the universe. Thanos destroyed half of all universal life when he completed his Infinity Gauntlet quest. Read the full INFINITY TRILOGY, or start with this six-part series.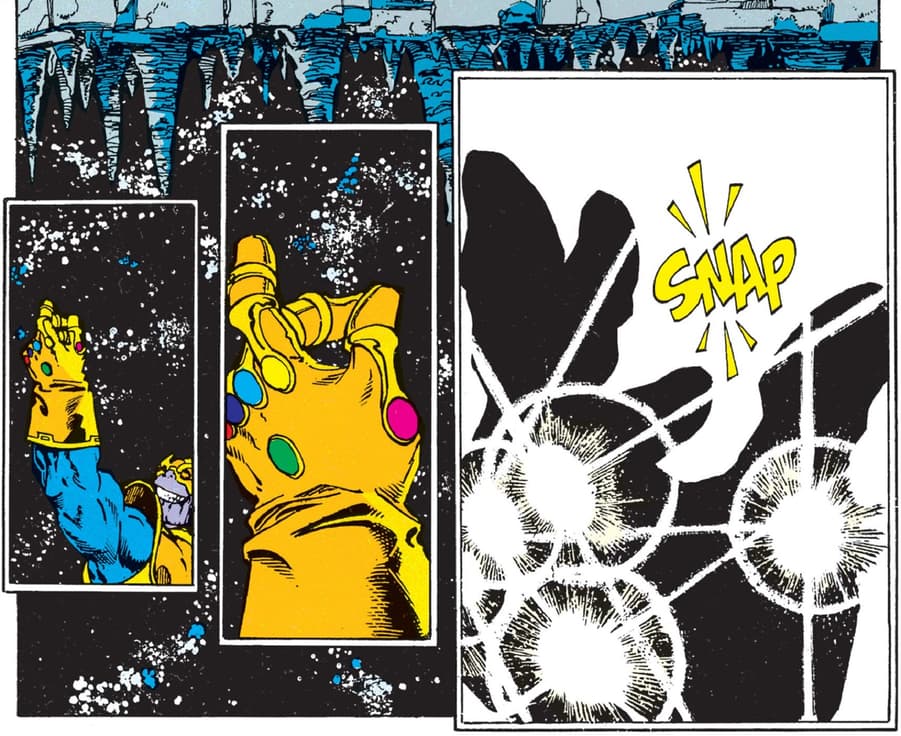 Sci-fi writer Saladin Ahmed crafted a story fit for the mind-bending art of Christian Ward in this Eisner-winner starring the Inhumans' Silent King.
An alien invasion hits New York City and the only one who can stop it is…Spider-Man?! And if even that's not enough, you'll see a new roommate, new love interests—and a new villain! Spider-Man goes back to basics courtesy of creators Nick Spencer and Ryan Ottley.
Telepath Jean Grey has gained power beyond all comprehension, and that power has corrupted her absolutely! Now the X-Men must decide if the life of the woman they cherish is worth the existence of the entire universe! Start this exceptional saga by Chris Claremont and John Byrne.
A resurrected Star-Lord leads a ragtag cosmic crew including Mantis, Groot, and Rocket. Introducing the modern-day Guardians of the Galaxy.
In the wake of S.H.I.E.L.D.'s collapse, an ancient evil was awakened beneath the streets of New York, and with it, something equally evil was awakened in Venom. The prelude to ABSOLUTE CARNAGE by Donny Cates and Ryan Stegman.
Iron Man went full throttle in this Eisner-winner by Matt Fraction and Salvador Larroca that saw Stark in a new day job—as Director of S.H.I.E.L.D.!
Miles Morales' origin series! Follow the young Wall-Crawler's learning curve toward becoming a hero.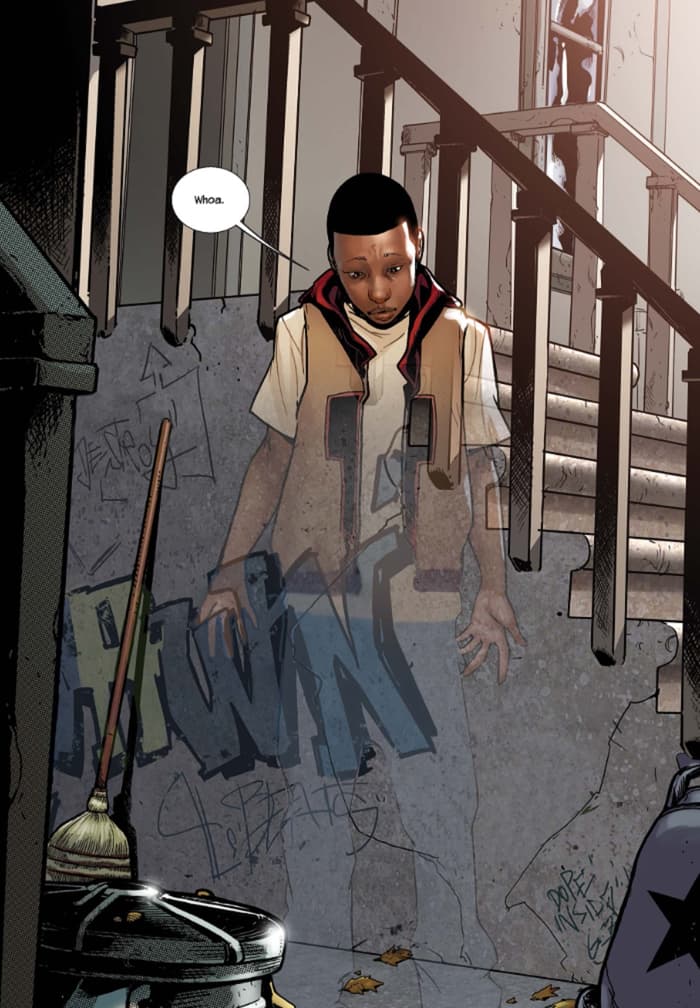 Start your journey into comics on Marvel Unlimited! Download the app for iOS or Android devices today to gain this experience for yourself.
The Hype Box
Can't-miss news and updates from across the Marvel Universe!