Comics
Published May 26, 2020
5 Reasons Deadpool Is the Perfect King
The Monarch with a Mouth. Read Deadpool's latest series on Marvel Unlimited today.
Deadpool's newest mercenary gig has him going after the King of Monsters, who has claimed a new kingdom for his monstrous subjects… on Staten Island! But you know what they say, when you come at the king, you better not miss.
Now, the Merc with a Mouth finds himself neck deep in political intrigue, monster law, and a monster hunter out for blood in his 2019 ongoing by Kelly Thompson, Chris Bachalo, David Curiel, Rachelle Rosenberg, and more. It's like The Crown but with even more swords! Can Deadpool's smooth charisma and deft diplomacy allow him to keep his head as the newly enthroned king, or will he be royally screwed? Face front, True Believers.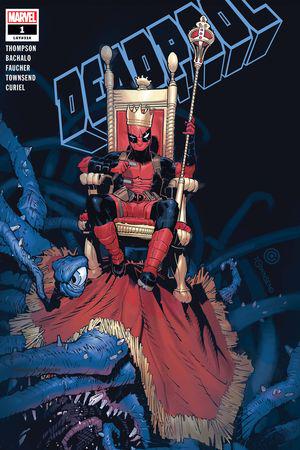 Deadpool (2019) #1
published

added to marvel unlimited

rating

colorist

colorist (cover)

penciler

penciler (cover)

inker

inker (cover)

editor

writer

letterer
What is Marvel Unlimited?
Actually, we have a good feeling that the Regeneratin' Degenerate will be a natural in his latest role. And the proof is on the panel: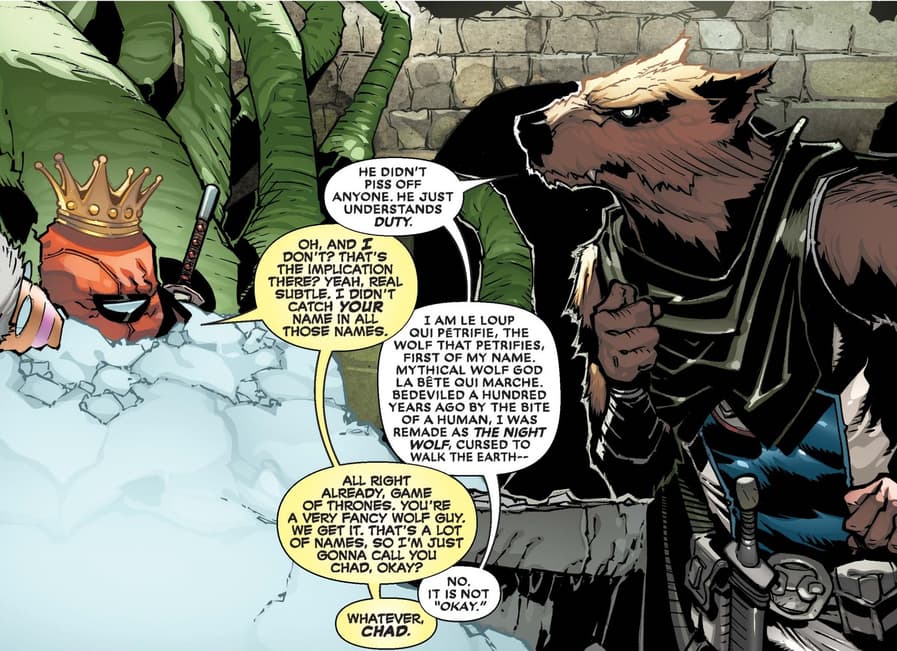 Already an unreasonable tyrant!
MONSTERS OF THE ROUND(ISH) TABLE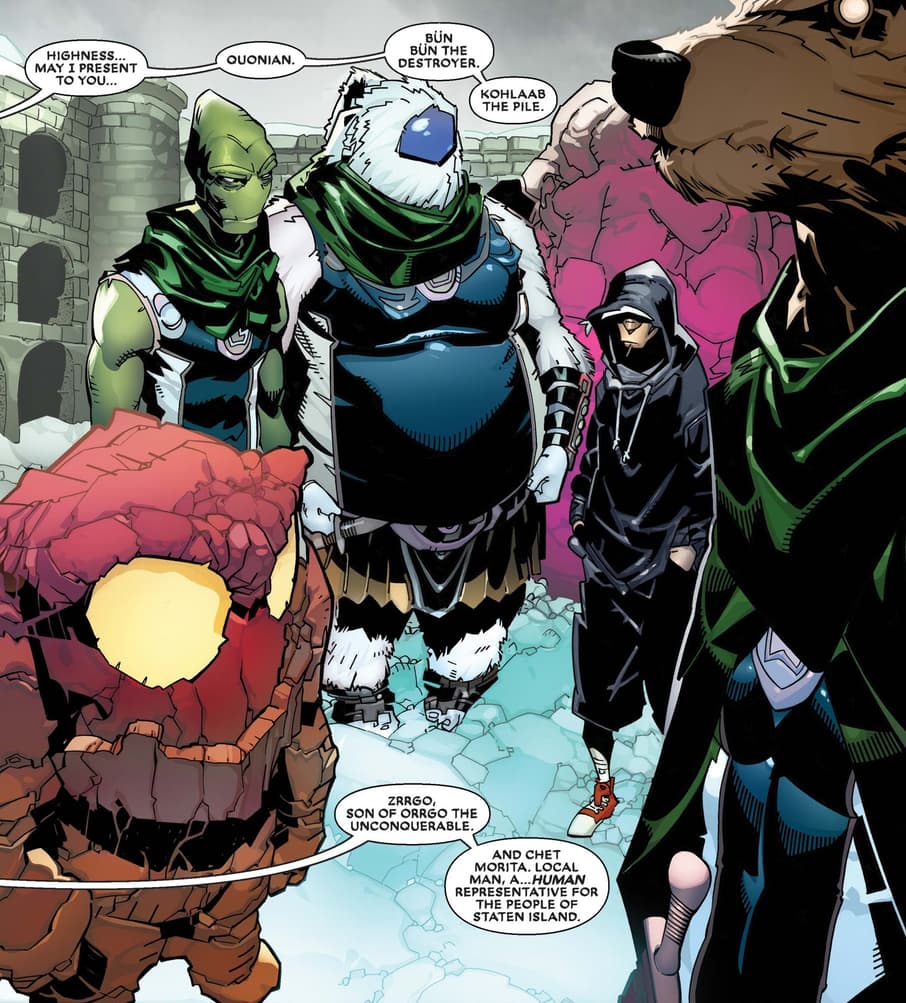 Every great leader knows that having the best and brightest advisors at your side will make the bumps much less bumpy. In Deadpool's case, he's assembled the most ferocious and loyal residents of Monster Island for his own "Knights of the Roundish Table," from the fanged, to the fuzzy, to the… human? Yep, Deadpool's even thrown "your average dude" into the mix, a representative for the people of Monster (née Staten) Island.
Rounding out the crew? Bellus, Deadpool's overworked and underpaid personal assistant.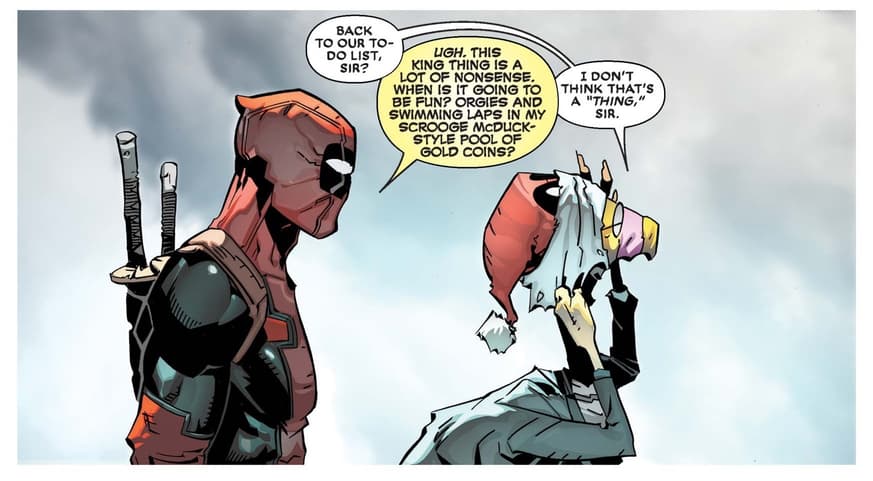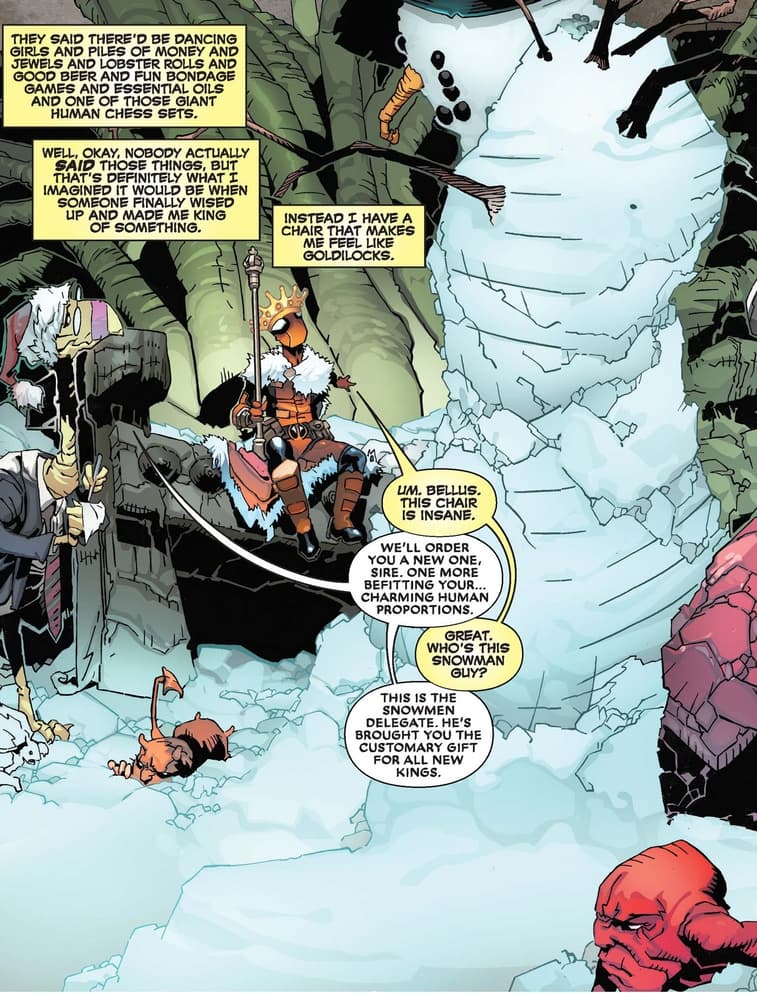 It's a must, really. Is there any other way to take an audience with your Snowman subjects?
RULER OF RULES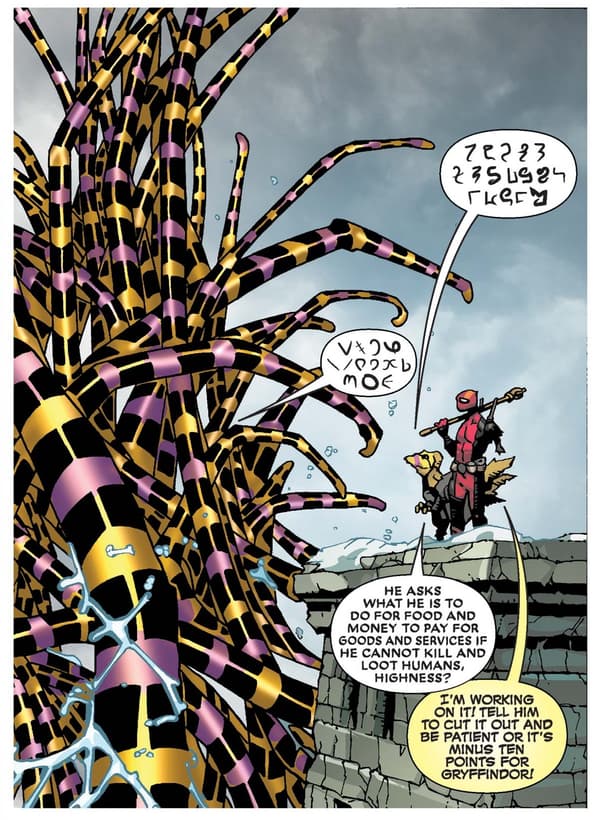 See? The most regal rascal-king can already dish out punishment as befitting of his citizens! This tendrilled-snake-confetti creation almost stepped out of bounds, but Our Most Merciful Merc intervened.
We'll call that a day!
ELSA-LEVEL EXPERTISE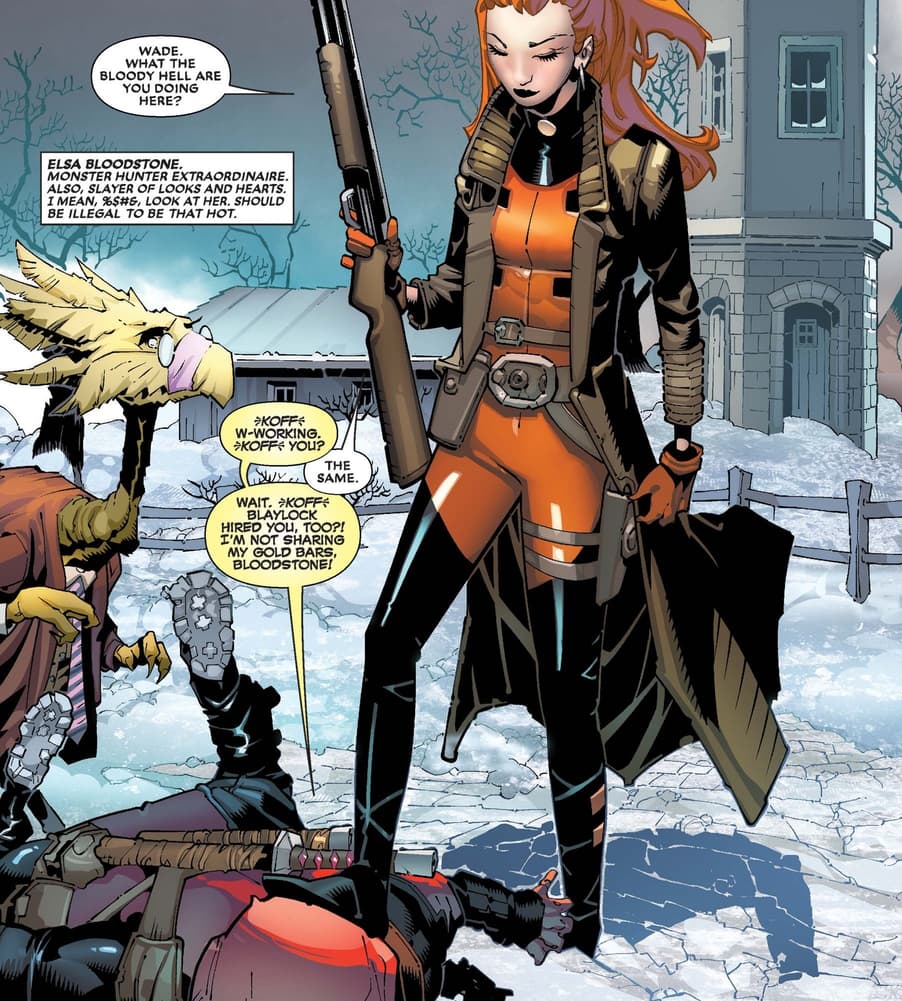 Elsa Bloodstone, legendary monster hunter, is a skeptic of Deadpool's reign. But Wade Wilson knows that if he actually wants order and non-mutiny on this side of the ferry, he needs Elsa's powerful alliance (and arsenal).
But Deadpool hasn't won her over… yet. We'll chock this one under "Things That Will Make Wade an Even Greater Success."
LONELY IS THE HEAD…
Let's face it. It's comic book canon that Deadpool is not the easiest guy to be around. For starters, there's that lingering smell. For seconds, he says just about anything that comes to mind. For thirds, he's pretty loosey-goosey when it comes to murder and that can be unsettling!
The head that wears the crown is heavy, but it's lonely too. Even more so for a monster king. With the safety and wellbeing of not only your followers, but all of humanity at mind, any chance at a fulfilling personal life is pretty much shot.
Perfect! Deadpool won't know what he's missing!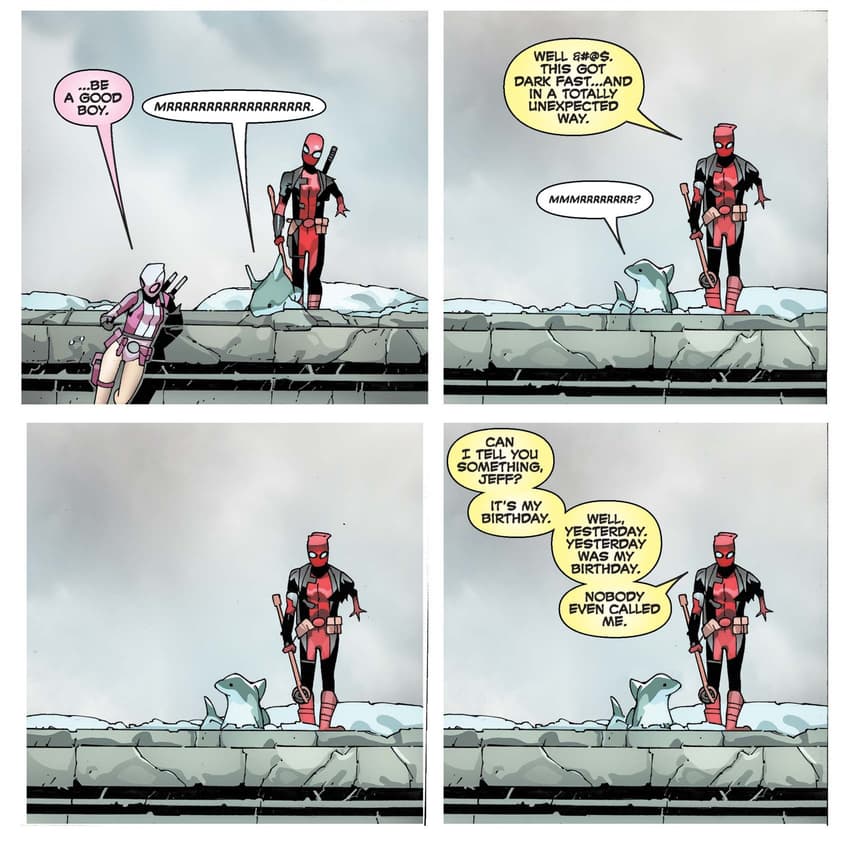 See the rest of this week's Marvel Unlimited titles here, with a fresh slate of Throwback Thursday arrivals hitting May 28.
NEW ON MAY 25
NEW ON MAY 28
Looking for iconic arcs, complete events, and Marvel must-reads you can read for free? Read online here, or download or update the Marvel Unlimited app for iOS or Android at the Apple or Google Play app stores today.
For more of Marvel's greatest comic books in print, please reach out to your local comic book shop to ask about services they may offer, including holding or creating pull lists, curbside pick-ups, special deliveries and other options to accommodate. Find and support your local comic book shop at http://comicshoplocator.com.
The Hype Box
Can't-miss news and updates from across the Marvel Universe!