Comics
Published January 24, 2019
5 Reasons Why Wakanda Is the Greatest Country
Five reasons why the African nation rocks.
While turmoil has sometimes impacted the African country of Wakanda, overall it and its people stand as shining examples of to the rest of the world what to aspire to. Wakanda, first seen in the classic FANTASTIC FOUR #52, spills over with reasons it rocks—here's just a few to give you a taste of its diverse flavors.
History
Much like its neighbors in Africa, Wakanda boasts an incredible history that stretches back thousands of years, but unlike others, it's become a stand-out nation to the rest of the world. Many factors contribute to this, including its people and heritage, but also in its many stories of strife and struggle.
Technology
One of the most technologically advanced countries on Earth, Wakanda's fertile ground for great leaps in what man can achieve with his mind and hands. Computer technology stands as the nation's greatest source of pride, and Wakandans today live in a world perfectly balanced between machine and nature.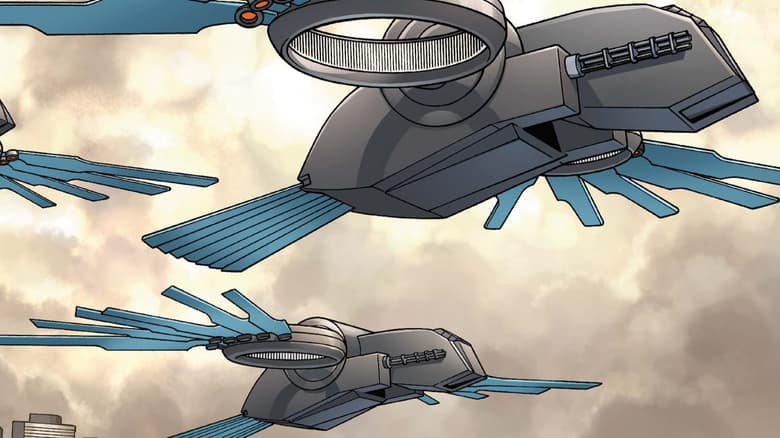 Panthers
Deity Bast endowed Wakanda with inspiration untold years ago, and vibranium provided a trigger for its people to fully embrace the panther god's image. The metal's radiation transformed men into demon-creatures, prompting Bashenga, the first Black Panther, to found a legacy of heroism he passed down to succeeding generations, including T'Challa, the current and most dynamic of all Black Panthers.
Perseverance
Perhaps the greatest aspect of all lies in the unflagging spirit of the Wakandan people. Waylaid by countless invaders and despots, such as Ulysses Klaw, the Skrulls, Namor the Sub-Mariner, and the mad god Thanos and his Black Order, the country's never laid down under the heel of overwhelming malevolent force. With the Black Panther to lead them and resources to protect, they'll never say die.
The Hype Box
Can't-miss news and updates from across the Marvel Universe!