Comics
Published September 16, 2020
7 Major Takeaways from 'Iron Man' #1
Find out how the new ongoing series is changing Marvel's Armored Avenger!
Warning! This issue contains spoilers for today's IRON MAN #1, so read on at your own risk, True Believers!
Change is coming—both inside and outside the Armored Avenger's suit—as writer Christopher Cantwell and artist CAFU set up a new era in IRON MAN #1.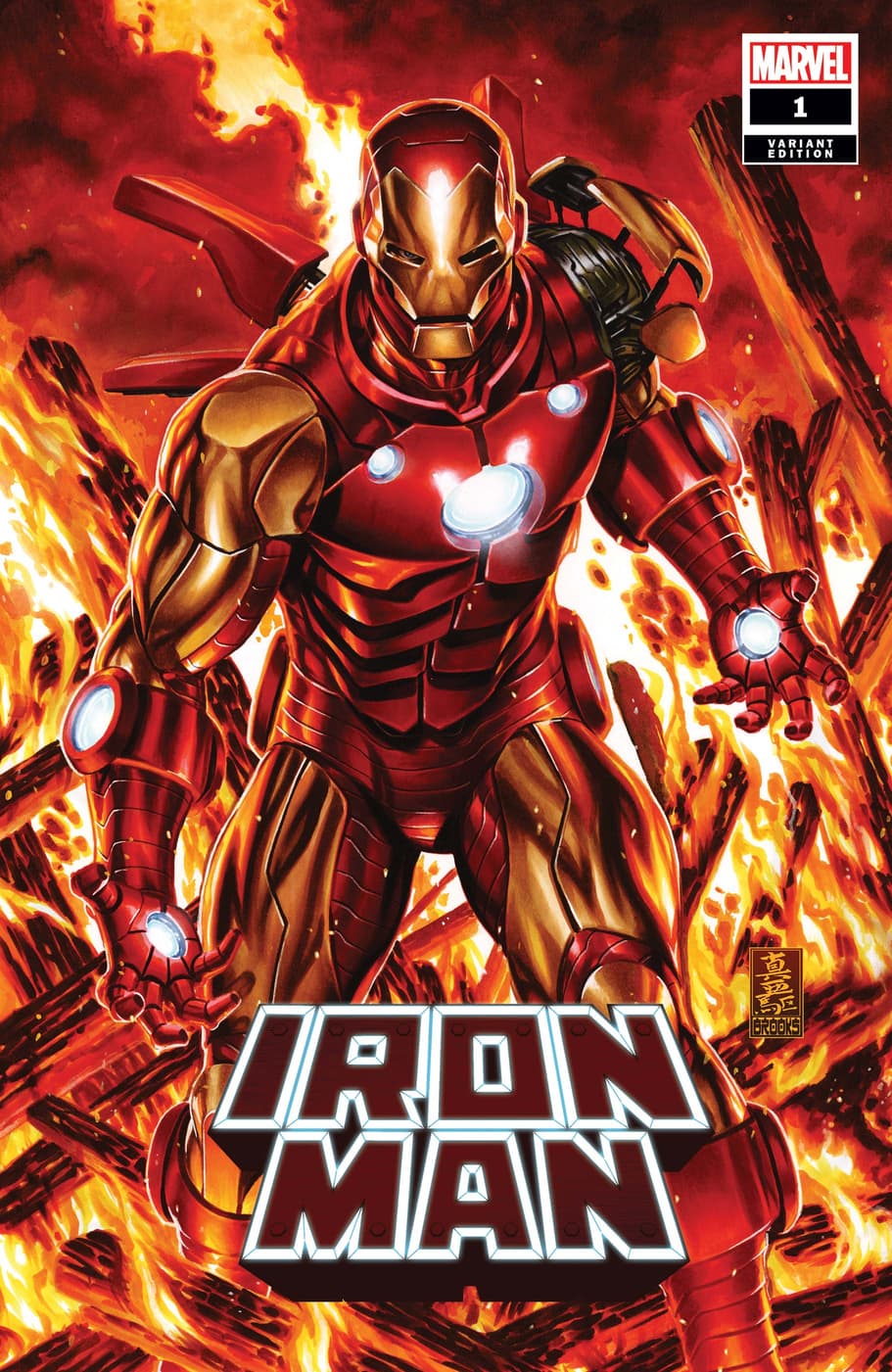 Cantwell and CAFU have taken a very back-to-basics approach to Stark and his alter-ego, but there are a few significant changes to Tony's life within the first issue. To celebrate the launch, Marvel.com is diving into seven of the key takeaways from the new #1.
Cashing Out
In IRON MAN 2020 #6, Tony walked away from Stark Unlimited, and left his former employee, Andy Bhang, in charge. Within the opening pages of today's issue #1, Tony completely divested his Stark Unlimited stock and came away with a $65 billion payday.
Tony also sold his mansion in California and officially went through with a cross-country move. There was also a suspicious tire blowout on Tony's car as he sped away from his home for the last time. It could have killed him, but it's unclear if someone actually caused that to happen.
Back In NYC
After a few years away, Tony is settling back down in the Lower East Side of New York City. He's also the new owner of a historic brownstone, but he doesn't seem to be in a hurry to give it a high tech upgrade. That's because Tony is backing away from technology a bit, in an attempt to rediscover himself.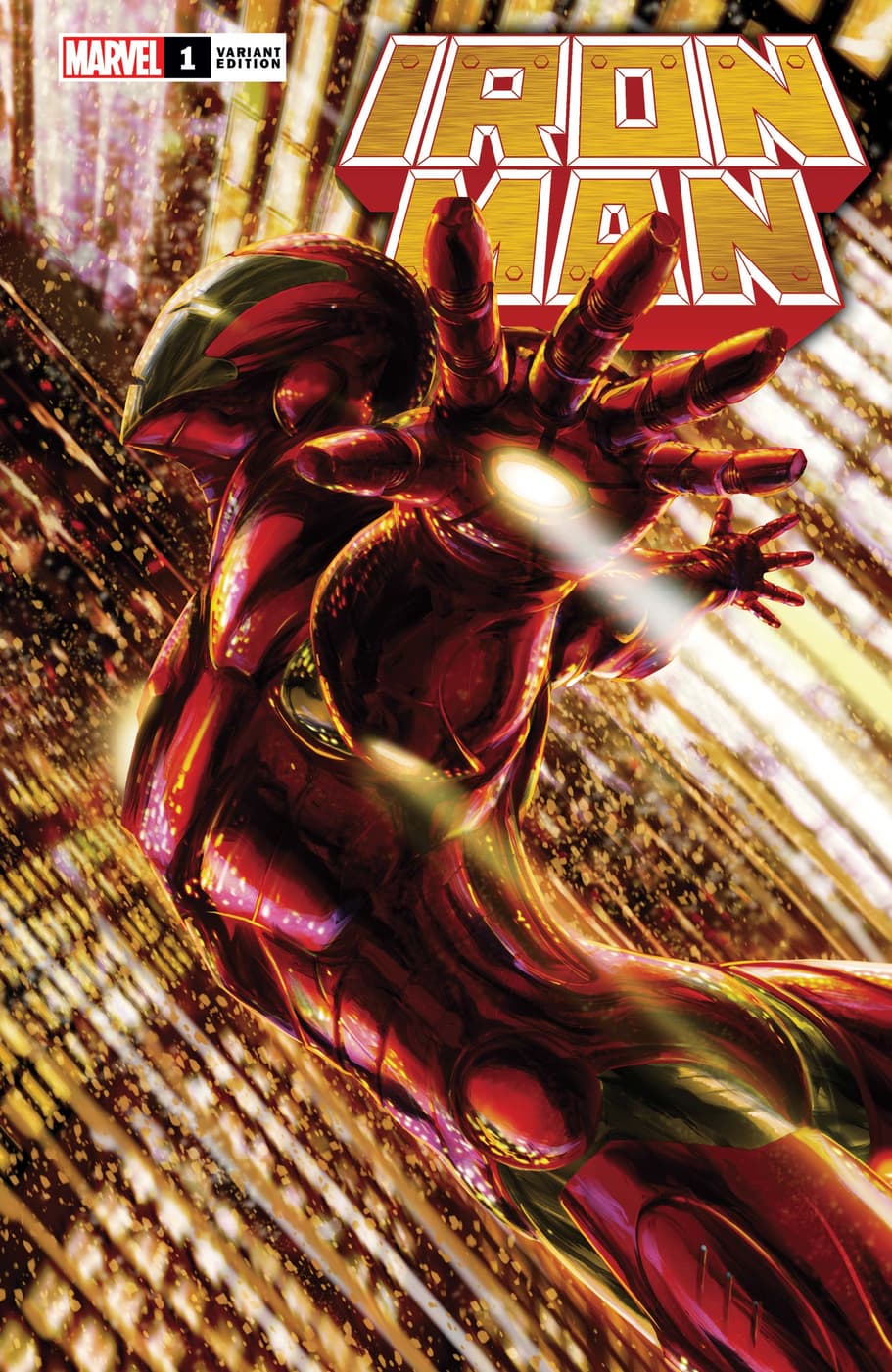 Putting the Iron Back in Iron Man
Although Tony is pushing away the tech, he's far from finished as Iron Man. His new suit appears to be a throwback to the armor that he used to carry around in a briefcase. But just because it looks vintage doesn't mean it isn't advanced; Tony's got a new onboard A.I. called B.O.S.S., but it still needs to get some of the kinks worked out. So far, B.O.S.S. is no Friday.
Life in the Fast Lane
What mid-life crisis would be complete without a new car? For Tony, his vehicle of choice is a 1978 Dodge Aspen. He also couldn't resist testing his latest ride in an illegal street race. Tony's opponent was a very intriguing young racer by the name of Halcyon. And unfortunately for Tony, Halcyon's skills as a driver far surpassed his own. Given his splashy introduction, we wouldn't be surprised if Halcyon has a larger role in this series as it continues.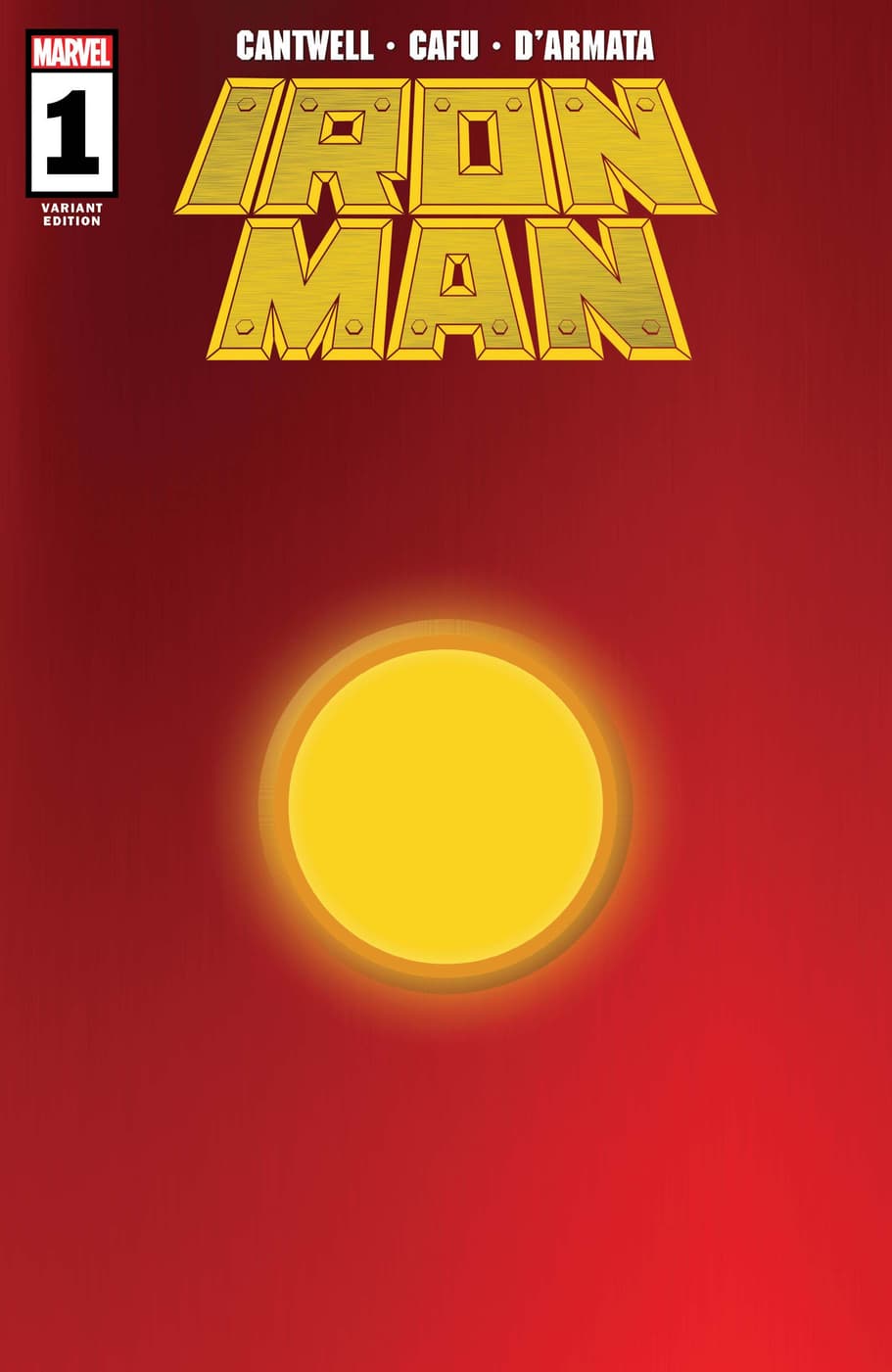 Relationship Status
The Wasp (Janet van Dyne) and Tony are officially done as a couple. Janet briefly dropped by to break up with Tony, since their relationship never fully recovered after IRON MAN 2020. Regardless, Tony didn't seem to be that upset about it. And there's a new woman in his life, even if she doesn't seem to be romantically interested in him.
Patsy Walker, AKA Hellcat, reintroduced herself to Tony, but he knew her well from their time together in the Avengers. They even shared a costumed team-up in the ish as they took down Unicorn. She also called Tony out about his mid-life crisis, and said his posturing about finding himself is just another manifestation of his ego.
She may not be wrong, and she may not be looking for a relationship. But Patsy seems like she might be the right person to help Tony find a better path. Or at the very least, Patsy can keep providing the zingers as he takes his baby steps towards self-reflection.
Social Media Avenger
Surprisingly, Tony embraced social media in this issue. Throughout the story, Tony provided status updates on his fights with Terrax and Unicorn, as well as anything that popped into his mind. But Tony also discovered a few unfortunate side effects of social media.
By the end of the issue, Tony deleted his account. But can he resist the siren lure of social media forever? After all, it's just another way for Tony to take center stage.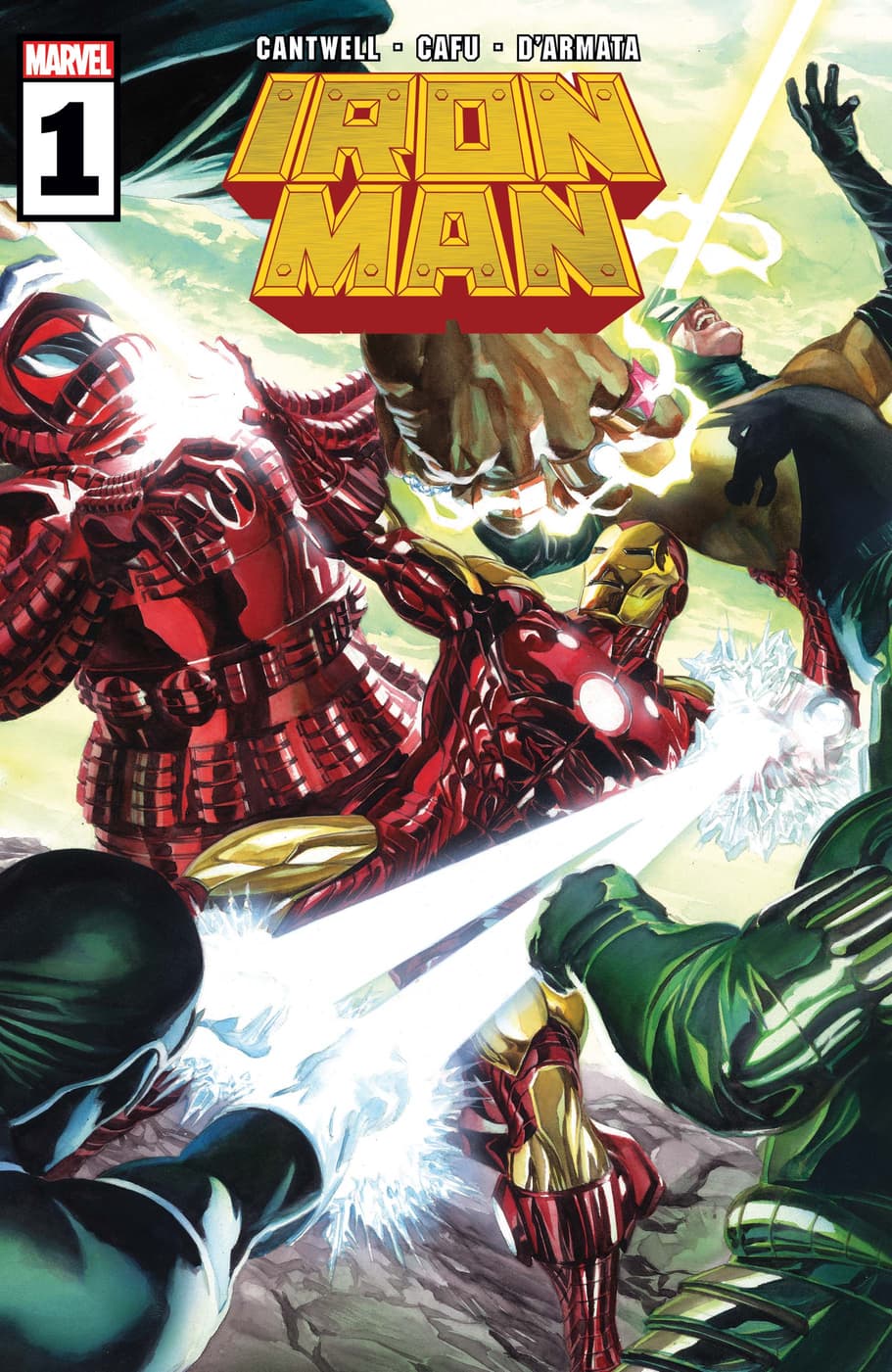 Cosmic Problems
Late in the issue, Tony was struck by lightning, which left him rattled, but relatively intact. However, that was no bolt out of the blue. The closing page suggests that the lightning was triggered by Fuller Tielhard, who is clearly more than he seems. During Tony's party, Fuller approached Stark with an intriguing idea to harness the power of lightning as a new form of waste free energy. That captured Tony's attention, but he wasn't entirely convinced it was feasible. When taken with a few other strange incidents in the mag, that bolt of lightning doesn't seem like a coincidence.
Who is Fuller Tielhard, really? Cantwell has dropped a few hints before, but he's not clearly identified in these pages. Whoever he is, his power might be way beyond Tony's reach.
Read IRON MAN #1 at your local comic shop now! Then continue the tale when IRON MAN #2 hits stores on Wednesday, October 21!
Be sure to ask your local shop about their current business policies to observe social distancing or other services they may offer, including holding or creating pull lists, curbside pick-ups, special deliveries, and other options to accommodate. Find and support your local comic book shop at ComicShopLocator.com or by visiting Marvel.com/LoveComicShops.
For digital comics, all purchases in the Marvel Comics app can be read on iPhone®, iPad® and select Android™ devices! Our smart-paneling feature provides an intuitive reader experience, ideal for all types of mobile device and tablet users! Download the app on iOS and Android now!
The Hype Box
Can't-miss news and updates from across the Marvel Universe!