Comics
Published August 16, 2019
8 Times Rogue and Gambit Were #RelationshipGoals in 'Mr. and Mrs. X'
The second volume of the X-Men romance caper is now in print and digital!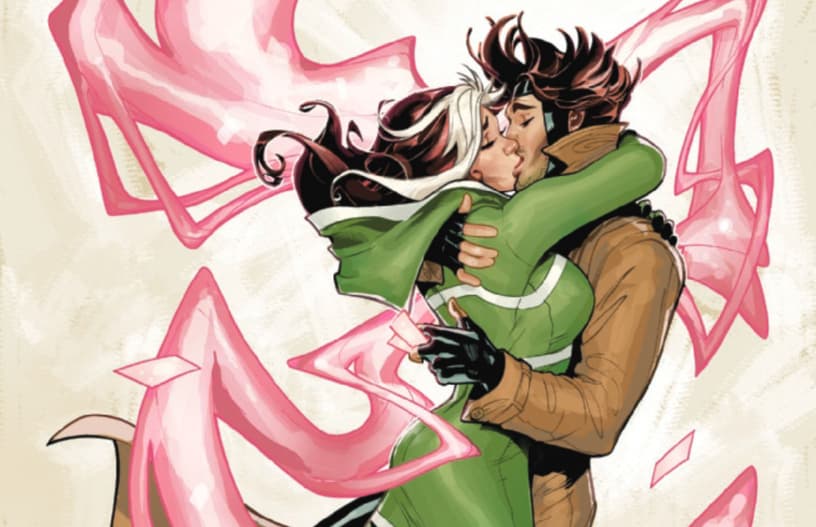 The X-Men's "Shugah" and Spice couple only got married last year, but Rogue and Gambit are already showing signs that they're in this for the long haul. Sure, their titular series MR. & MRS. X may not have always been the picture of marital bliss, but these two have already been through the #complicated parts. Also, if they can make it through an involuntary acting stint in the Mojoverse, they can make it through anything.
Here's a heart-thumping handful of times the X-tra powered duo gave us couple envy in MR. AND MRS. X VOL. 2: GAMBIT AND ROGUE FOREVER by Kelly Thompson, Oscar Bazaldua, Javier Pina, and Frank D'Armata!
The Couple Who Cosplays (Mr. & Mrs. X #8)
Yes, that is your favorite twosome styled like a galactic power couple from a galaxy far, far away. And yes, they're both looking Hoth.

The Couple Who Takes a Moment (Mr. & Mrs. X #10)
After finally getting away from the Mojoverse, a healthy couple needs to stop and make some time for each other.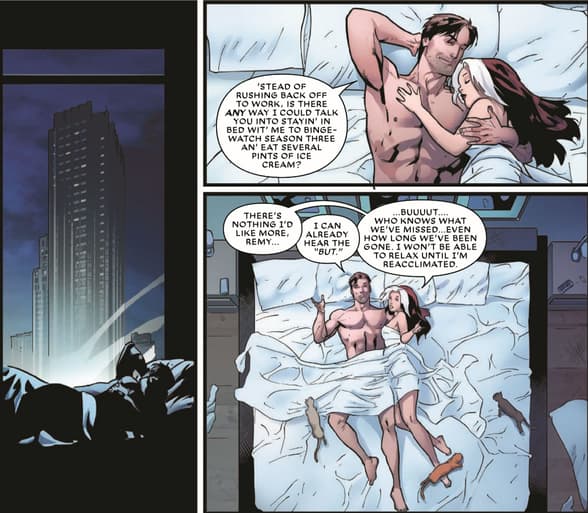 Learning from Each Other (Mr. & Mrs. X #12)
If the hallmark of a strong relationship is growth and self-development, then these two are #blessed. Rogue has Gambit to thank for her new skills as an amateur pickpocket and locksmith, while Gambit has his wife to thank for the lesson of enduring love.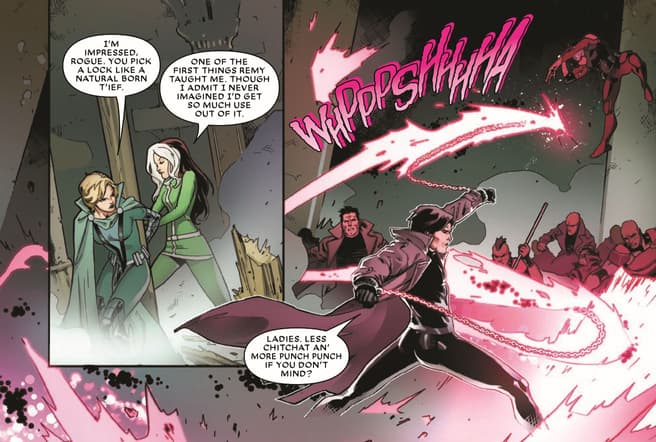 Showing Up For Each Other (Mr. & Mrs. X #11)
Sometimes when you're in love – and you also happen to be X-Men – you have to bail each other out of a pinch. Sometimes those pinches are downright life-threatening. But when push came to shove, Gambit saved Rogue and Rogue saved Gambit.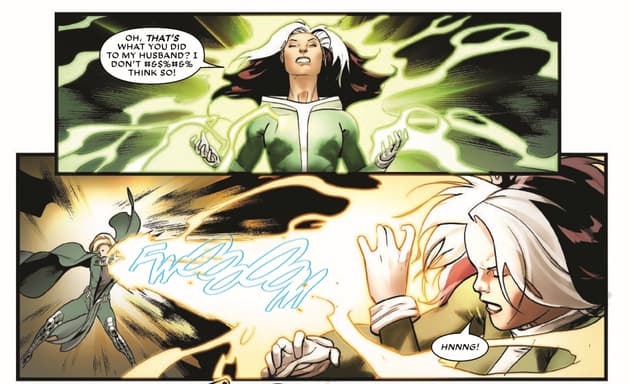 Emotional Vulnerability (Mr. & Mrs. X #8)
It's been a long road for the couple to gain this much openness (see: UNCANNY X-MEN #350). We're so proud of Gambit for tearing down walls and his crafted sense of cool… even if his revelations came in a Mojo-produced documentary with his forced participation.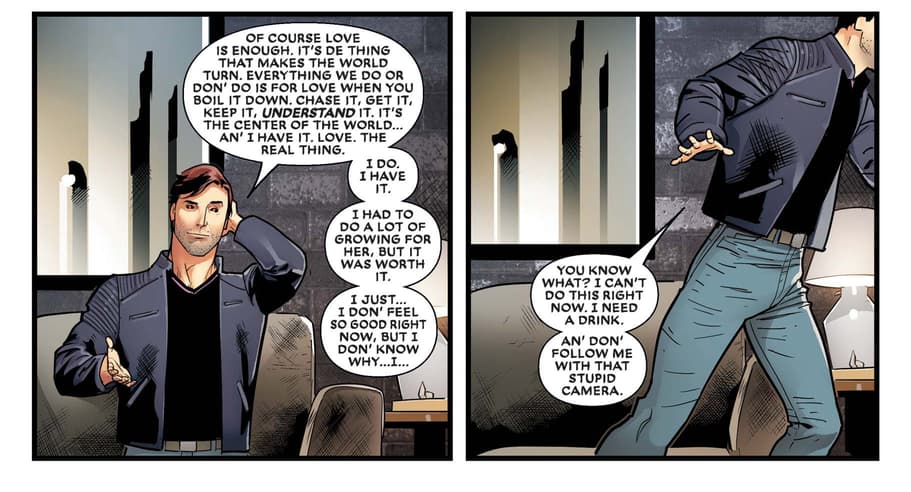 Fairytale Factor (Mr. & Mrs. X #8)
Sure, Rogue could have Prince Charming (played by the ever-delightful Longshot in issue #7), but what girl doesn't want to be swept off her literal feet by a roguish scoundrel? Showing us you can still be a bad boy while #official, Gambit puts down swoon-worthy moves while he and Rogue are trapped in a fairytale of Mojo's making.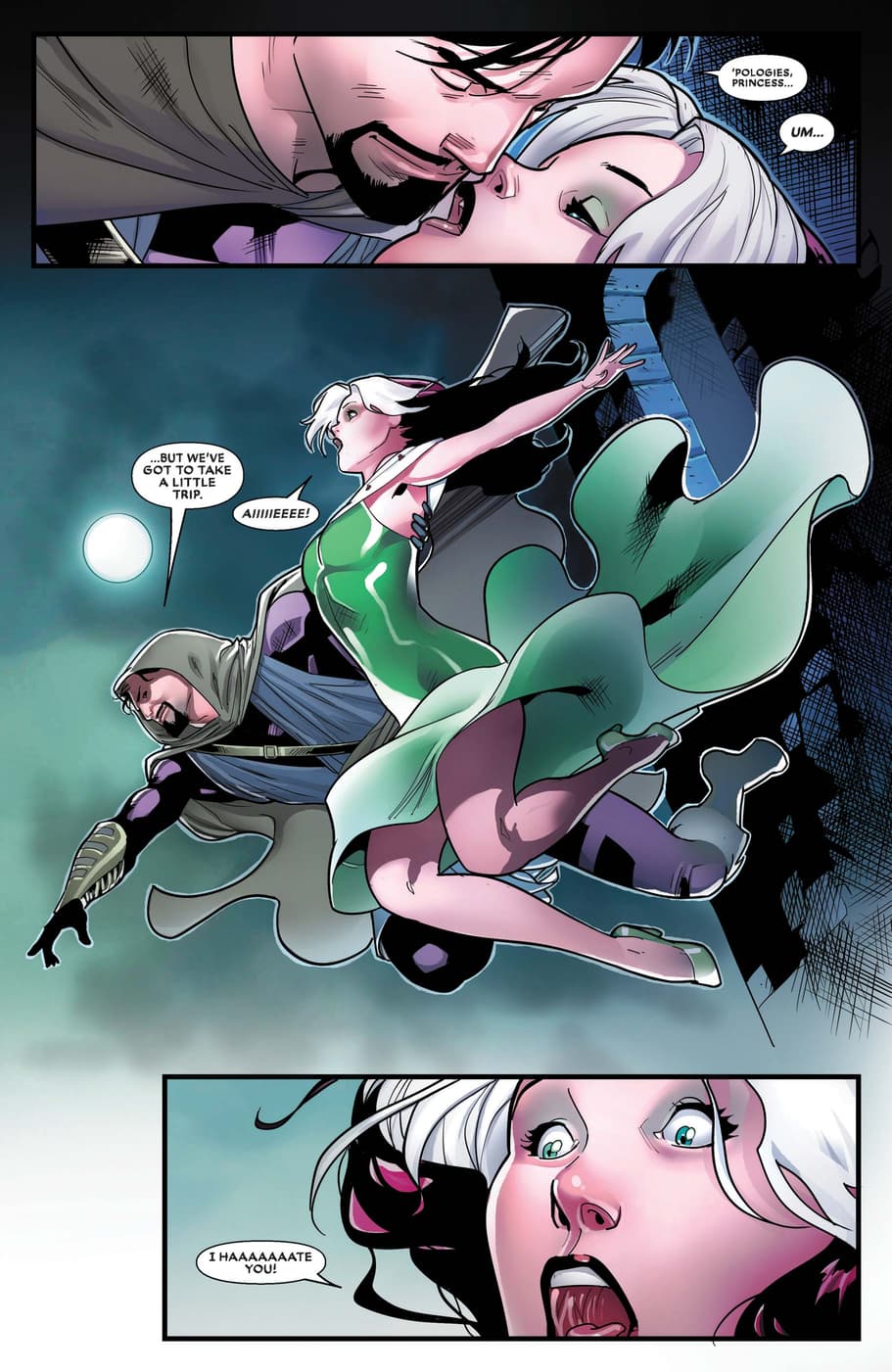 Partners in Puns (Mr. & Mrs. X #10)
Usually Gambit is the one throwing down a loaded deck of witticisms and catchphrases, but Rogue shows an equal level of carefully-worded sass when she "cancels" Mojo in her "season finale." Can also chock this one under "Learning from Each Other."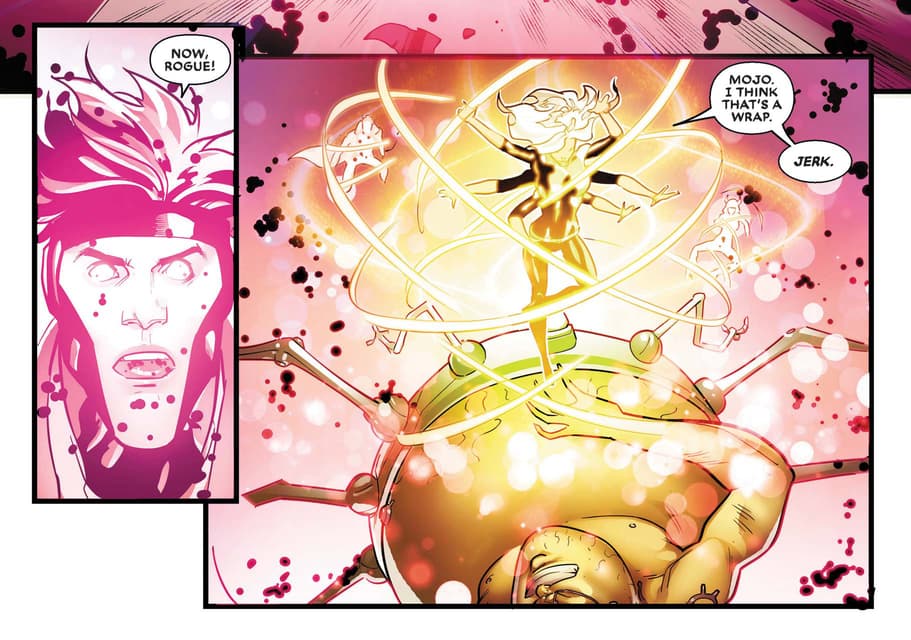 Partners in Promises (Mr. & Mrs. X #12)
The vows don't stop after the wedding – as the series drew to a close, Rogue made Gambit a promise that they wouldn't have to prove anything to each other anymore. It seemed a little lofty to the card flippin' Cajun, but when you can recognize that a good relationship takes more than a little work, it will be well worth the effort.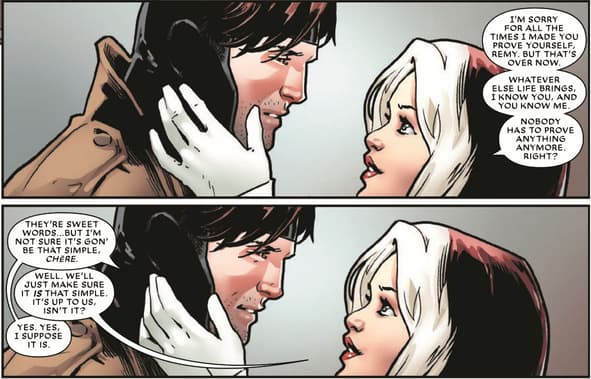 The Hype Box
Can't-miss news and updates from across the Marvel Universe!