Comics
Published March 15, 2023
Who Is A-Next: A Look Back at the Next Generation of Avengers
Before getting into 'Avengers Unlimited' #37 on the Marvel Unlimited app, revisit these heroes of the MC2 Universe!
Have you tried Marvel Unlimited yet? It's your all-access pass to over 30,000 Marvel comics at your fingertips! Sign up today for a monthly plan of $9.99.
Long before the Young Avengers were a team of up-and-coming heroes destined for greatness, A-Next offered a glimpse at the next generation of Avengers…literally! Writer Tom DeFalco and artist Ron Frenz began the MC2—or "Marvel Comics 2"—era in WHAT IF? (1989) #105 when they introduced Mayday Parker, AKA Spider-Girl. Readers were also offered a glimpse at A-Next in that same series before the future team of Avengers got their own run in 1998.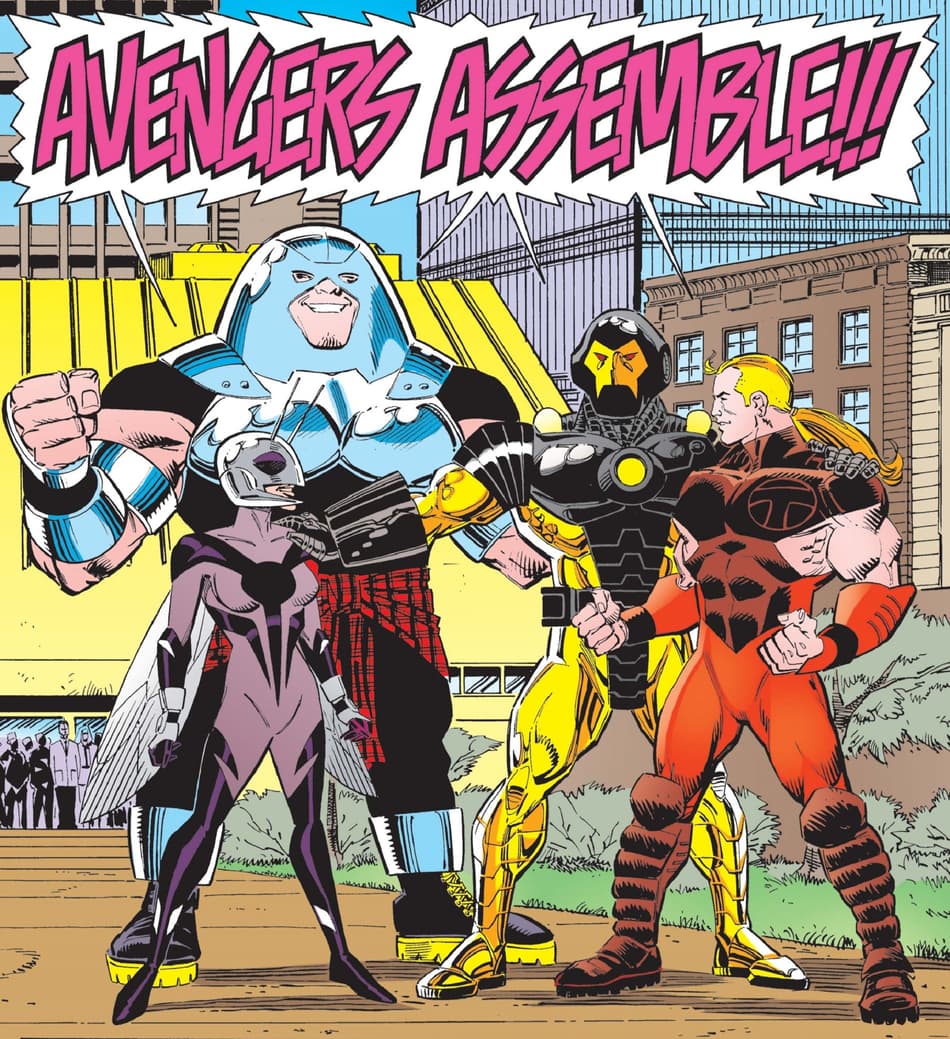 Now, on the Marvel Unlimited app, DeFalco and Frenz are reteaming for a new story in AVENGERS UNLIMITED #37-38, a two-issue arc from the Avengers' anthology series exclusive to the app's vertical Infinity Comics lineup. This story will shed additional light on the team's first adventure, plus serves as a great primer for readers new to the MC2 Universe. To get you ready for AVENGERS UNLIMITED #37, we're taking a look back at the founding members of A-Next and where you can read their stories on Marvel Unlimited!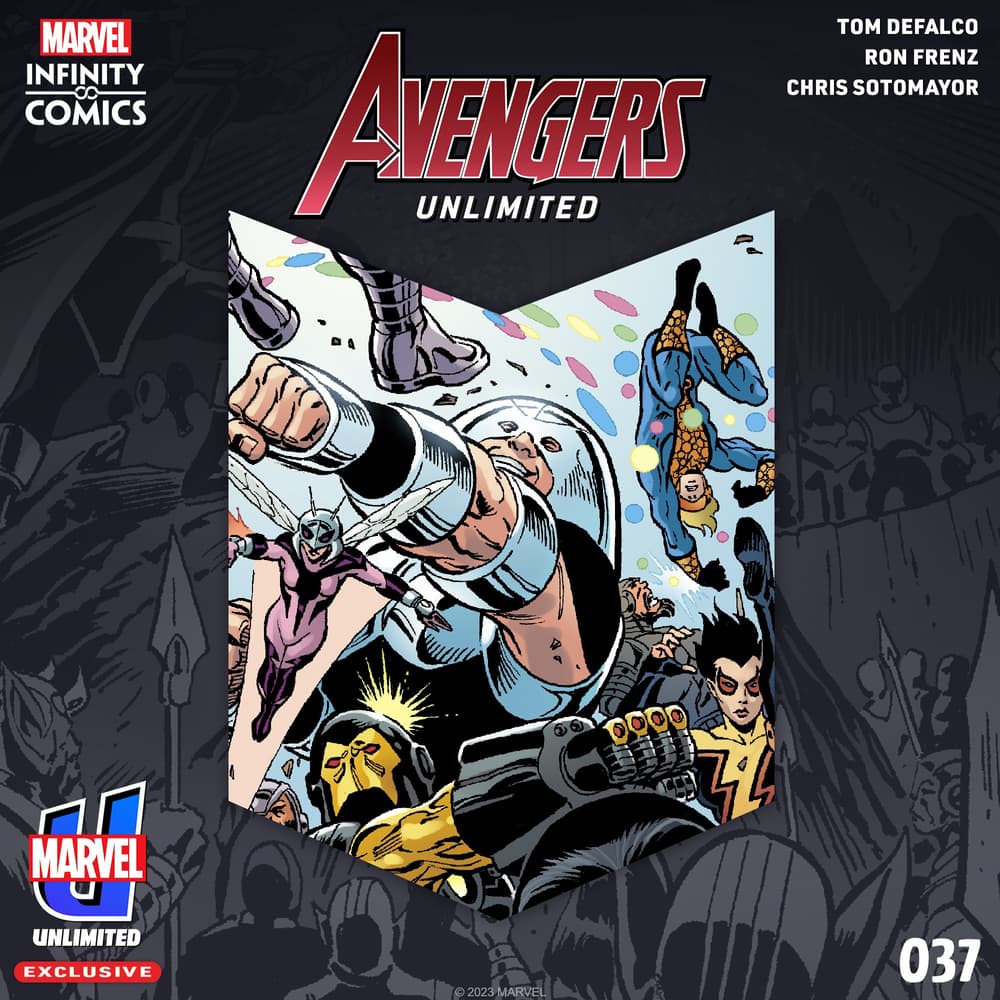 THUNDERSTRIKE
Kevin Masterson made his debut in the Marvel Universe in THOR (1966) #392, only a single issue after his father, Eric Masterson, was introduced. Thor eventually bonded with Eric to save his life, and Eric became the new Thor when the Odinson was banished. Eric's bravery earned him the chance to maintain his powers as Thunderstrike, a new codename inspired by his magical mace.
A-NEXT (1998) #1 forced Kevin to take over from his late father when Loki stole the Thunderstrike mace and attempted to drain its power. Kevin interrupted the transfer, and gained the powers of Thunderstrike himself. He then fought alongside the newly assembled A-Next team and took on his dad's codename as a tribute. In the primary timeline, Kevin also took control of the mace and his heroic legacy in THUNDERSTRIKE (2010) #1.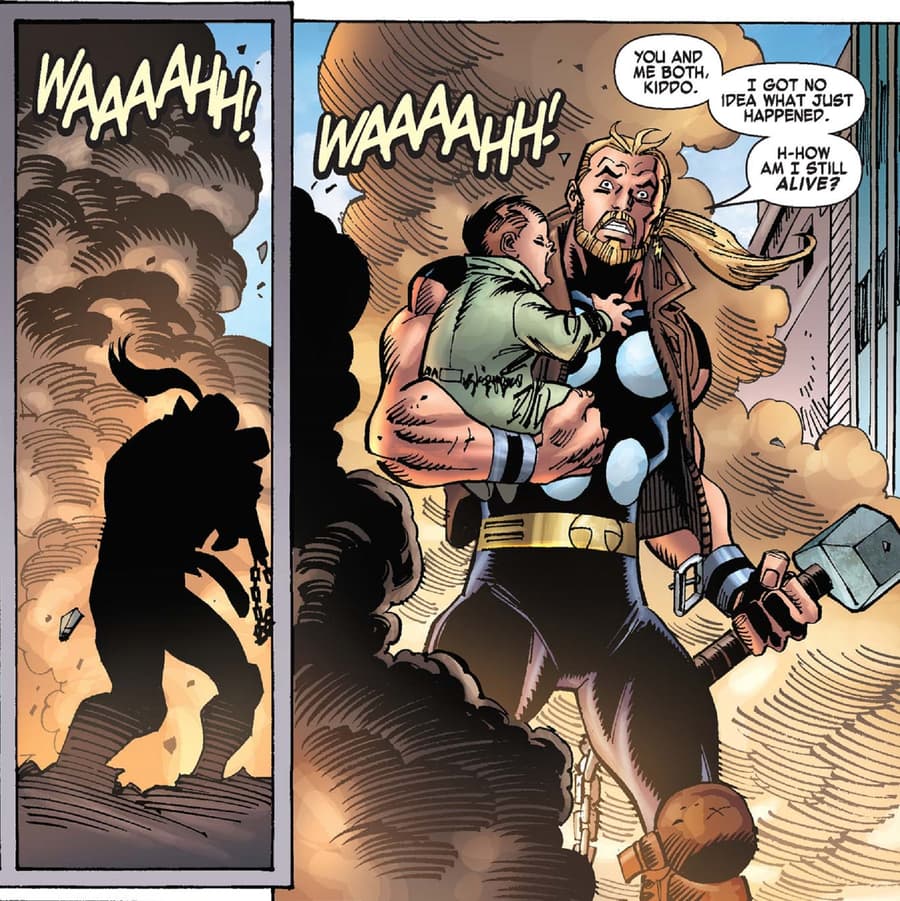 J2
He's the Juggernaut, just not the one you know! Like most of his A-Next teammates, Zane Yama made his debut in WHAT IF? (1989). But unlike the rest, Zane also headlined his own comic series, J2 (1998). The first issue established Zane as the son of Cain Marko (the original Juggernaut) and an attorney named Sachi Yama. In this timeline, Cain reformed and joined the X-Men before he was lost on a mission.
Zane inherited his father's powers via a magical transference and took on the J2 codename to forge his own identity. Eventually, Zane reunited with his father, and received his blessing to carry on his legacy.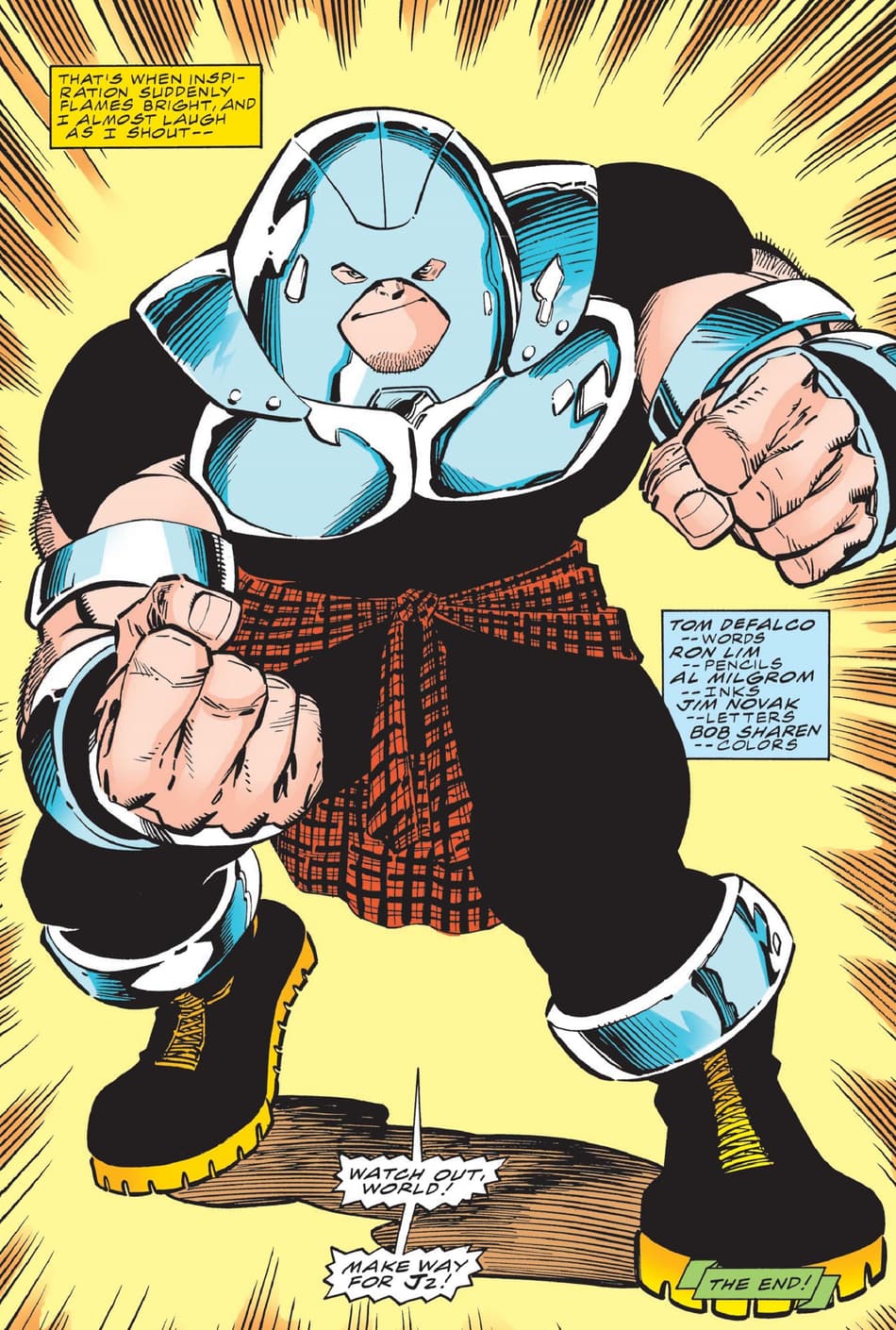 MAINFRAME
Don't let his Iron Man-like exterior fool you. Mainframe isn't the next Iron Man, he is his armor. Or rather, he's a sentient android who was created by Tony Stark to continue his legacy. Mainframe made his formal debut in A-NEXT (1998) #1 while fighting Loki alongside his new teammates. However, the truth about his android origins weren't revealed until A-NEXT (1998) #7-8. His teammates weren't even initially aware that there was no flesh and blood person under Mainframe's armor. But they came to accept him as he was, and he in turn became one of the leaders of the team.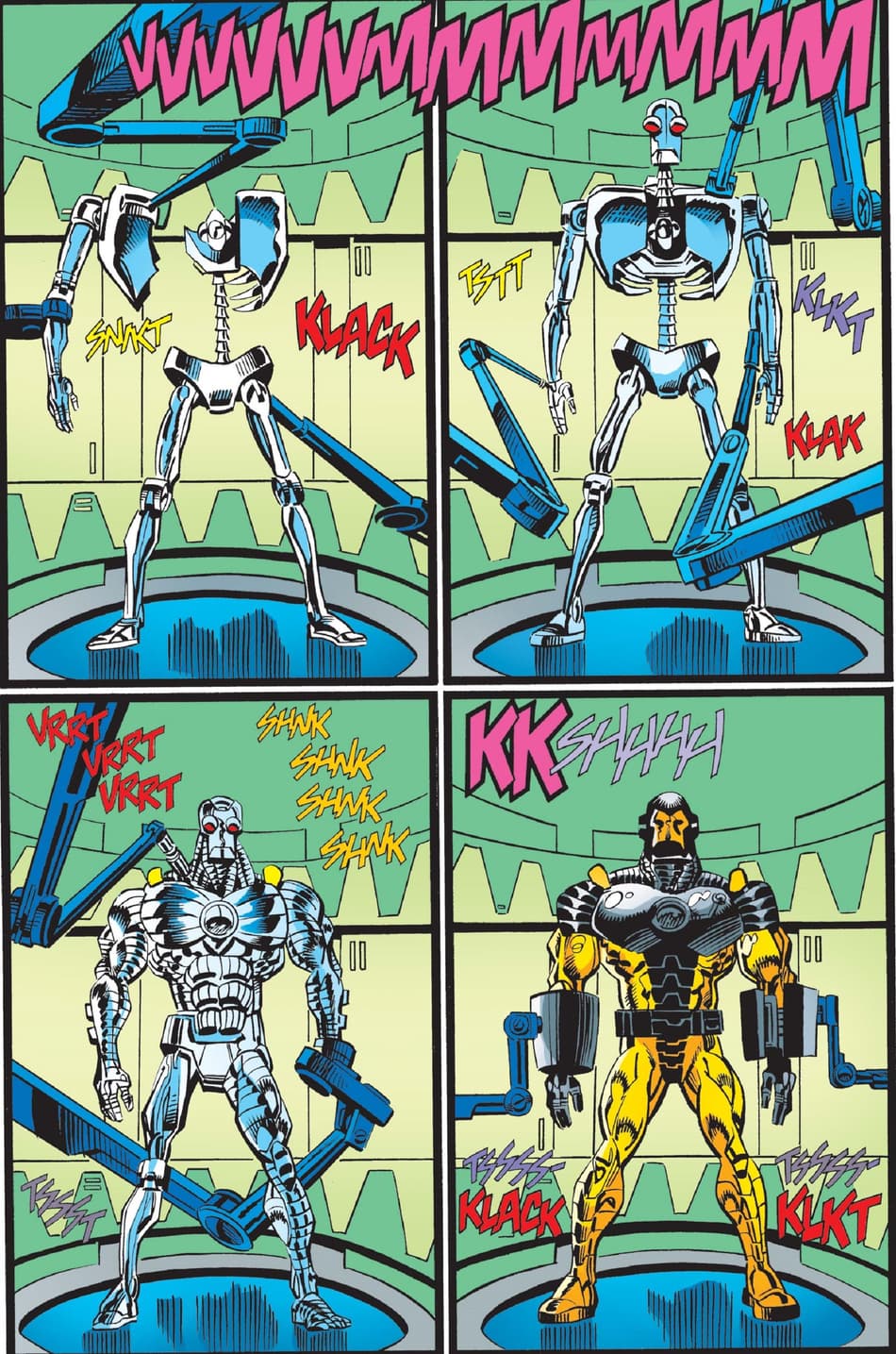 STINGER
Cassie Lang, the daughter of Ant-Man: Scott Lang, made her comic book debut in MARVEL PREMIERE (1972) #47 alongside her father. While Cassie has also taken on the Stinger identity in the prime timeline, her first brush with heroism came as Stature alongside the Young Avengers.
[RELATED: Comics Crash Course: Scott and Cassie Lang]
But in the MC2 timeline, Stinger is the final founding member of A-Next. As a gifted scientist, she carries on her father's legacy, as well as the legacy of Hank Pym, the man whose technology and Pym Particles gave her superhuman powers.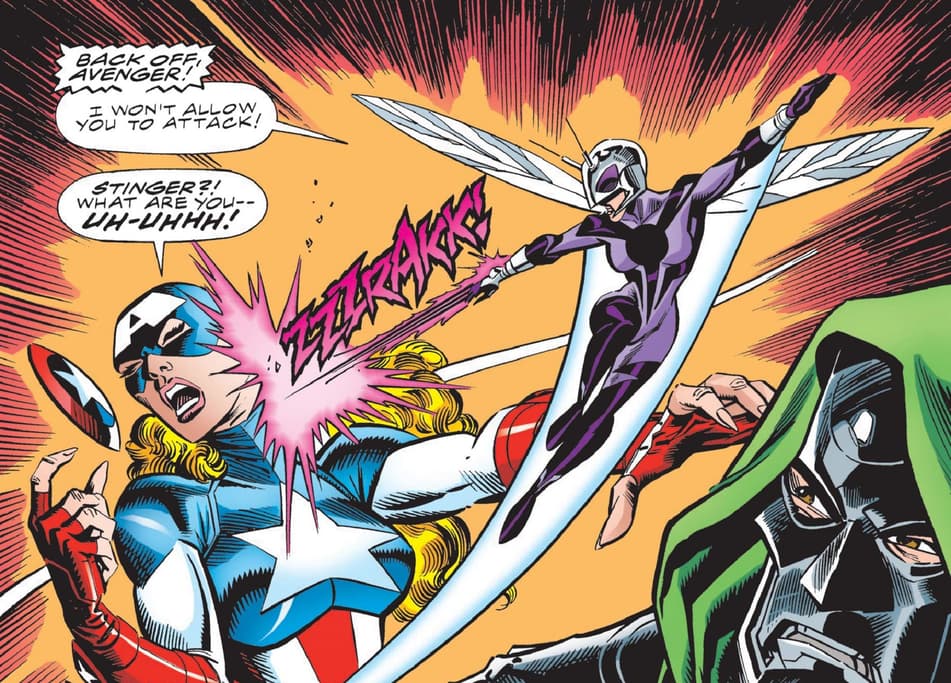 What's next for the A-Next team? Find out in AVENGERS UNLIMITED #37-38 only on the Marvel Unlimited app!
Download the Marvel Unlimited app for iOS or Android devices now for more vertical comics starring favorite Marvel characters. You'll also gain instant access to 30,000+ digital issues spanning 80 years of Marvel Comics.
The Hype Box
Can't-miss news and updates from across the Marvel Universe!